10 books to add to your reading list in February
On the Shelf
Ten February books for your reading list
If you buy books linked on our site, The Times may earn a commission from Bookshop.org, whose fees support independent bookstores.
Critic Bethanne Patrick recommends 10 promising titles, fiction and nonfiction, to consider for your February reading list.
Whether February chills your bones or feels like a breeze, many of the books on this month's list will warm your heart. They include a tribute to deep friendship, a modern stylist's reboot of a bawdy old tale and a sharp history of a Silicon Valley city that changed the world. Also, new work from Salman Rushdie. Happy reading.
FICTION
A Spell of Good Things
By Ayobami Adebayo
Knopf: 352 pages, $28
(Feb. 7)
Eniola and Wuraola come from different classes in Nigeria, and in this dynamic sophomore novel from Adebayo, we see how socioeconomic stratification, exacerbated by gender inequality, can destroy lives at all levels. Never mind that these layers are all interdependent and innately connected — a paradox that leads here to a shocking, violent act from which there is no turning back.
Skull Water
By Heinz Insu Fenkl
Spiegel & Grau: 384 pages, $28
(Feb. 7)
In a quiet, semiautobiographical novel that runs deep, Fenkl introduces us to Insu, son of a Korean mother and a German father, who lives outside a U.S. military base. Along with his "half and half" friends, Insu leads a feckless life until he learns that water collected in a human skull may be a miracle cure. As he sets out on a quest to heal his ailing Big Uncle, Insu discovers just how large the world beyond his borders really is.
Salman Rushdie, who was nearly killed last summer for his work, has a new novel out, "Victory City." Here's why his writing will endure.
Victory City
By Salman Rushdie
Random House: 352 pages, $30
(Feb. 7)
As Rushdie continues to recover from last year's brutal attack, his new novel harks back to his roots in exuberant magical realism, reminding us why his writing matters and endures. The plot concerns Pampa Kampana, who in the 14th century becomes an immortal vessel and founder of a great city. Over hundreds of years, Pampa witnesses empire and independence, but her epic poem is the creation that stands the test of time.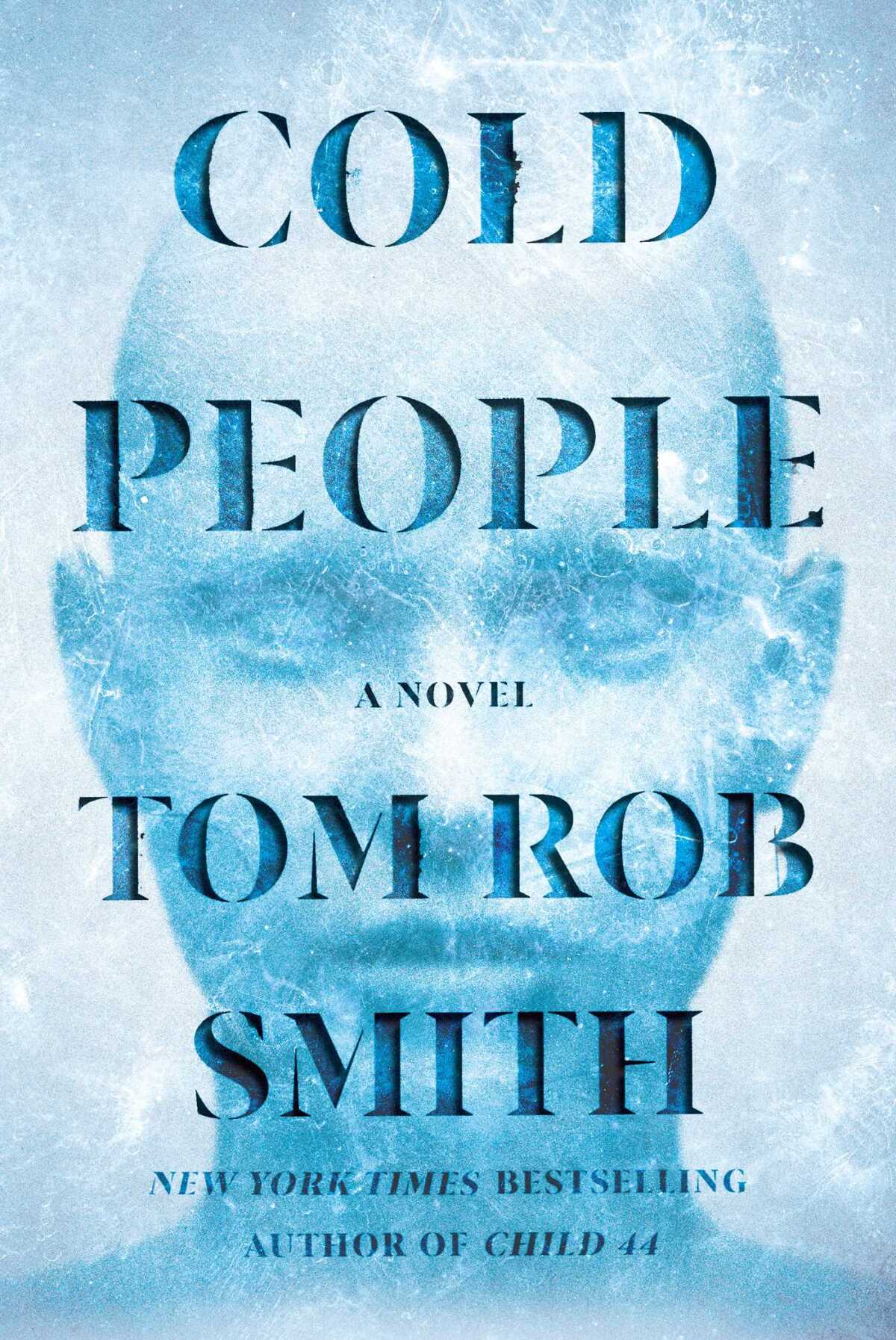 Cold People
By Tom Rob Smith
Scribner: 368 pages, $29
(Feb. 7)
The author of the acclaimed thriller "Child 44" often works as a screenwriter — a skill that strengthens his latest novel, because it's not always easy to picture Antarctica. This is where the last humans have migrated following an alien invasion. We meet a couple named Liza and Atto as they observe a program involving humans genetically engineered to withstand frigid temperatures. Chilling in so many ways.
The novelist and essayist's slim new collection, "Intimations," probes our COVID-19 reality as well as her own gifts, blind spots and vulnerabilities.
The Wife of Willesden
By Zadie Smith
Penguin: 208 pages, $17
(Feb. 14)
Does a play belong on a list like this? When Zadie Smith translates Chaucer's "Wife of Bath" into a 21st century yarn told in a London pub by a middle-aged Jamaican-born British woman, the answer is a stone-cold yes. Smith's intersectional feminist take, starring a Wife named Alvita, has thoroughly modern concerns. Yet the new playwright is a veteran of retooling classics into contemporary novels. She even uses the rhyming couplets of her predecessor, in a collaboration that sings with humanity.
NONFICTION
Say the Right Thing: How to Talk About Diversity, Identity, and Justice
By Kenji Yoshino and David Glasgow
Atria: 240 pages, $28
(Feb. 7)
Co-founders of New York University's Meltzer Center for Diversity, Inclusion, and Belonging, Yoshino and Glasgow provide a practical and compassionate guide for allies (and would-be allies) to begin and maintain important conversations without generating discomfort and misunderstanding. While they do discuss terms and language, the authors go further, explaining how to foster civil conversations and apologize for messing up.
Palo Alto: A History of California, Capitalism, and the World
By Malcolm Harris
Little, Brown: 720 pages, $36
(Feb. 14)
"Palo Alto is nice," writes Harris, who grew up in Silicon Valley and uses his personal history to dig as deep into the place as the roots of its eponymous "tall tree." The author does look at capitalism and the world, because Northern California has changed both, but he keeps attention on the city itself as a microcosm and occasional epicenter of American ideas, good and bad. The result is — no surprise — engaging and unsettling.
"Fulfillment: Winning and Losing in One-Click America" is a sweeping and sobering indictment of the effect of Amazon on a country fraying at the seams.
The Climate Book: The Facts and the Solutions
By Greta Thunberg, et al.
Penguin Press: 464 pages, $30
(Feb. 14)
Still only 20, the world's most famous climate activist proves in her second book (after "No One Is Too Small to Make a Difference") that her urgent commitment has not dimmed. This time she gathers essays from 100 prominent people, including scientists, novelists and journalists — Kate Marvel! Tim Berners-Lee! Margaret Atwood! — providing ballast and expertise to a cause on which she's led with passion and steadfastness.
Wolfish: Wolf, Self, and the Stories We Tell About Fear
By Erica Berry
Flatiron Books: 432 pages, $30
(Feb. 21)
Berry's startling examination of how our views of wolves (specifically Oregon's terrifying OR7) affect our views of women, power and vulnerability is startling in its scope, covering everything from fairy tales to domestic violence. A prize-winning journalist, Berry lets no one off the hook — not man nor beast nor woman. What do we fear, and when, and why? This book should be required reading.
When her beloved father died in London, Helen Macdonald slipped past grief into a melancholic depression, and as a poet, naturalist and close observer of nature and words, she identified what she felt and what she intuitively needed.
We Should Not Be Friends: The Story of a Friendship
By Will Schwalbe
Knopf: 336 pages, $29
(Feb. 21)
Schwalbe ("The End of Your Life Book Club") has an uncanny ability to use his personal experience as a springboard for universal truths. Here he tells the story of his longtime friendship with college buddy Chris Maxey, who as an aspiring (and ultimately successful) Navy SEAL seemed an unlikely pal for the slighter, quirkier and more cerebral Schwalbe. This memoir will convince you to pick up the phone and check in on that old friend you're always thinking of.
Get the latest news, events and more from the Los Angeles Times Book Club, and help us get L.A. reading and talking.
You may occasionally receive promotional content from the Los Angeles Times.