What films do you watch when you're facing what might well be the end of the world as we've known it?
I was in the audience several years ago when the Oscar-winning screenwriter and then film academy President Frank Pierson revealed that on the cataclysmic night of Sept. 11, 2001, the decision for him and his wife was a snap: the tonic, exuberant "Singin' in the Rain."
It's in that spirit of engaging, upbeat popular entertainment in impossible times that I'm offering a very personal list of more than a dozen movies that fit that particular bill.
Think of them as a kind of "free from fear 14," a reminder of films — some very familiar, some less so, almost all from Hollywood — that I can always count on to raise my spirits and keep my mind off potential catastrophe.
On one level I'm doing this because this is what all critics do, recommending what they believe readers will enjoy. But this piece is a little different. It's the last one I will write under the Times film critic byline.
Though I hope to continue contributing to film coverage here, after close to 30 years in a job that was challenging as well as exhilarating, I am stepping away from daily film reviewing and leaving the heavy lifting to Justin Chang, the best and most gifted of colleagues.
Veteran Times film critic Kenneth Turan panned "Titanic" but championed "The Piano" and "Black Panther," and his colleague Justin Chang celebrates a career built on pure movie love.
Given that I started in this business on a series of manual typewriters and ended by tweeting this news, I've had a considerable run. Never did the words in Ecclesiastes, "To every thing there is a season, and a time for every purpose under heaven," seem more fitting.
Because being useful as a critic — being (to steal a title from Maimonides) a guide for the perplexed — has always been one of my guiding principles, it feels especially fitting that my final piece is not ruminative or filled with reminiscences but very much in that pragmatic spirit.
So, in alphabetical order, here are my free from fear 14:
'The Adventures of Robin Hood'
With Olivia de Havilland and Errol Flynn making the most of gorgeous three-strip Technicolor ("Only a rainbow can duplicate its brilliance" said the ads), this is the definition of Golden Age studio entertainment.
'Bombshell'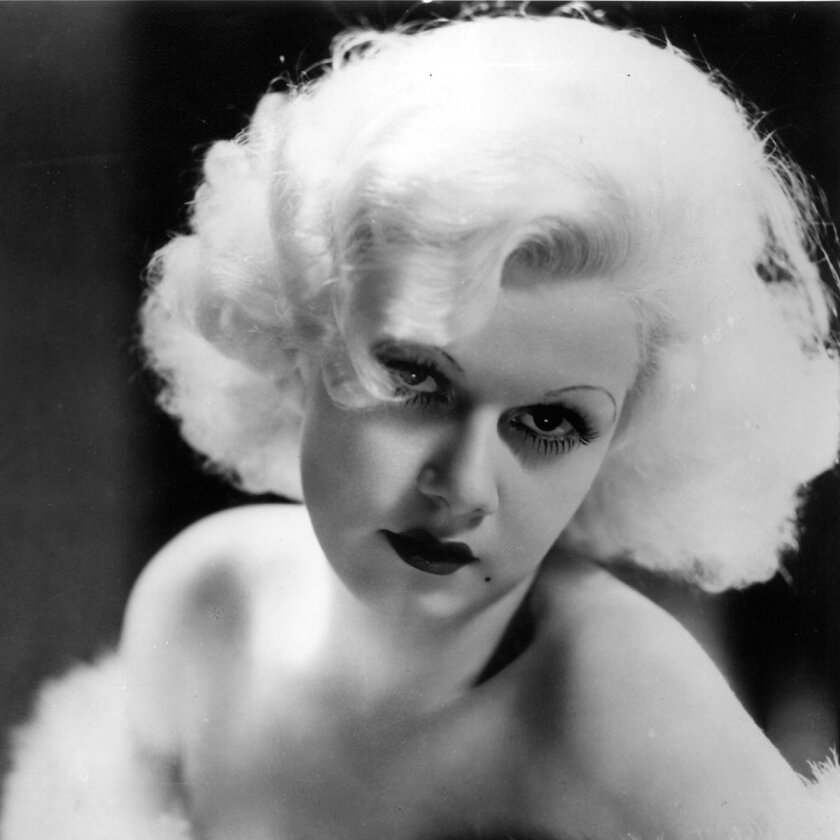 I have a weakness for inside Hollywood films, and this smart and fearless item starring Jean Harlow as an amalgam of herself and Clara Bow is not as well-known as it should be.
'Children of Paradise'
When people ask me what my favorite film is, this epic French romantic melodrama is inevitably at the top of the list.
'Crouching Tiger, Hidden Dragon'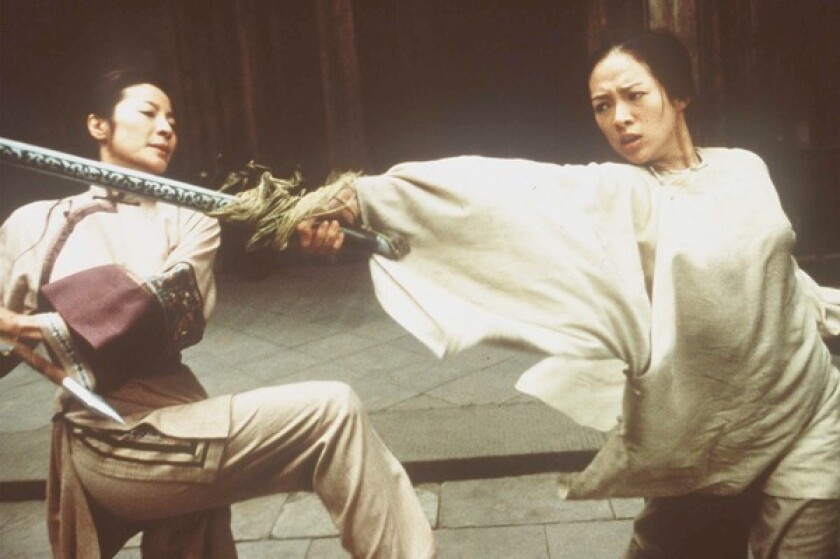 Winner of four Oscars (cinematography, score, production design and foreign-language film), Ang Lee's glorious cultural fusion joined emotional sophistication to thrilling Hong Kong-style acrobatic action.
'The Lady Eve'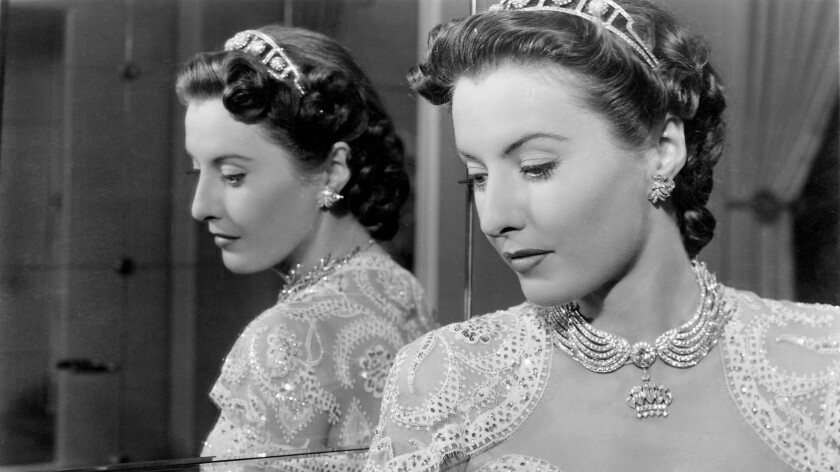 Preston Sturges was arguably the most gifted writer-director of sound comedies Hollywood has ever produced, and this Barbara Stanwyck, Henry Fonda standoff is his masterpiece.
'Love Affair'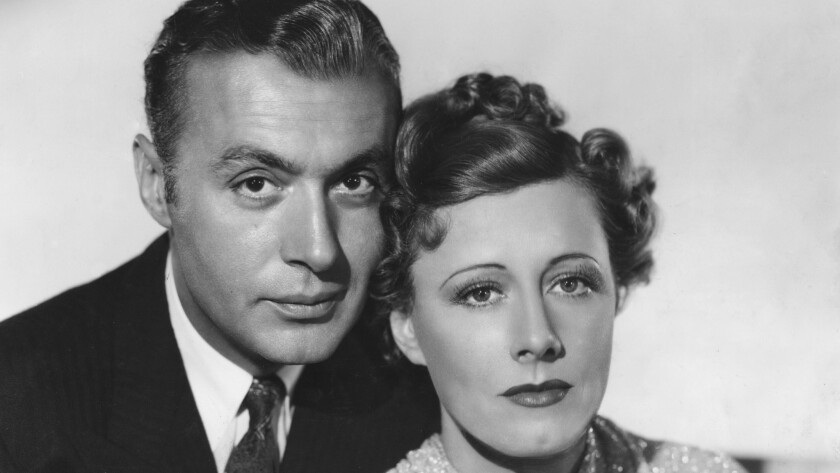 With a head-shaking plot so foolproof it was remade twice, this romantic fantasy starring Irene Dunne and Charles Boyer was so beloved by Cary Grant he convinced director Leo McCarey to remake it with himself as the star (as "An Affair to Remember").
'My Neighbor Totoro'
A charming and joyful Japanese animated film, so magical it's almost impossible to accurately describe, that might be master director Hayao Miyazaki's best work.
'North by Northwest'
Spy thrillers come and go, but only Alfred Hitchcock had the audacity to film Cary Grant and Eva Marie Saint scampering across Mt. Rushmore. The prolific director at the very top of his game.
'Pride and Prejudice'
As the current "Emma" testifies, Jane Austen continues to knock them dead but nothing beats the high gloss of impeccable studio craftsmanship that elevates this Laurence Olivier-Greer Garson vehicle.
'Random Harvest'
Who doesn't love a good amnesia movie, and this one, starring Ronald Colman and Greer Garson, pulls out more stops than one would have thought possible.
'The Shop Around the Corner'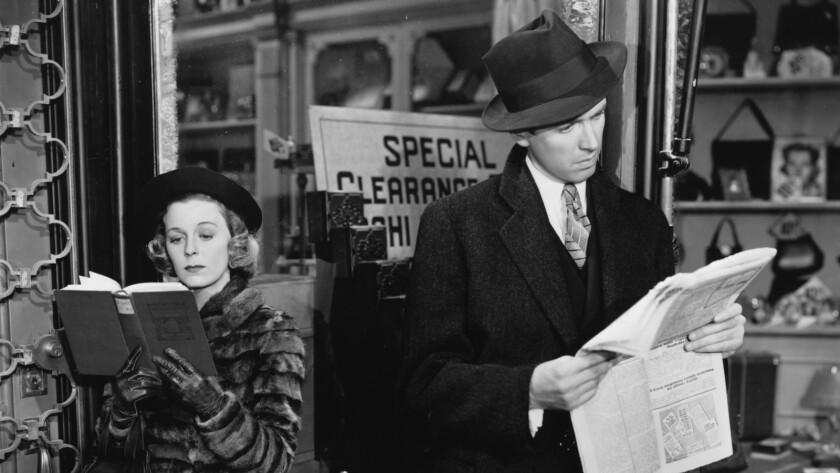 The onscreen chemistry between James Stewart and Margaret Sullivan was the stuff of legend, never better displayed than in this Ernst Lubitsch romantic charmer. (Lubitsch's "To Be or Not to Be" is also well worth a look.)
'Singin' in the Rain'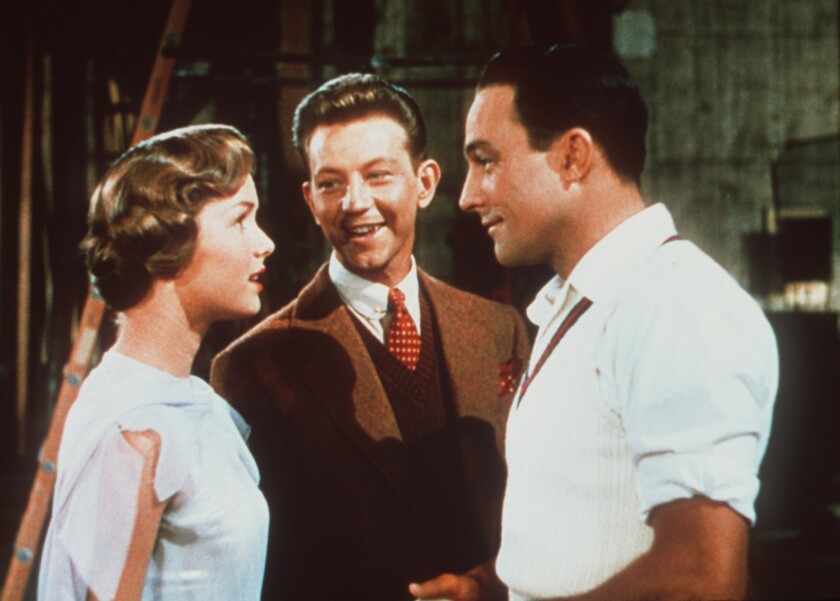 Powered by the work of Gene Kelly, Debbie Reynolds and Donald O'Connor and with the joy of performance as one of its themes, this has proved to be the most durable example of the Hollywood musical, the real tinsel underneath all the fake stuff.
'Swing Time'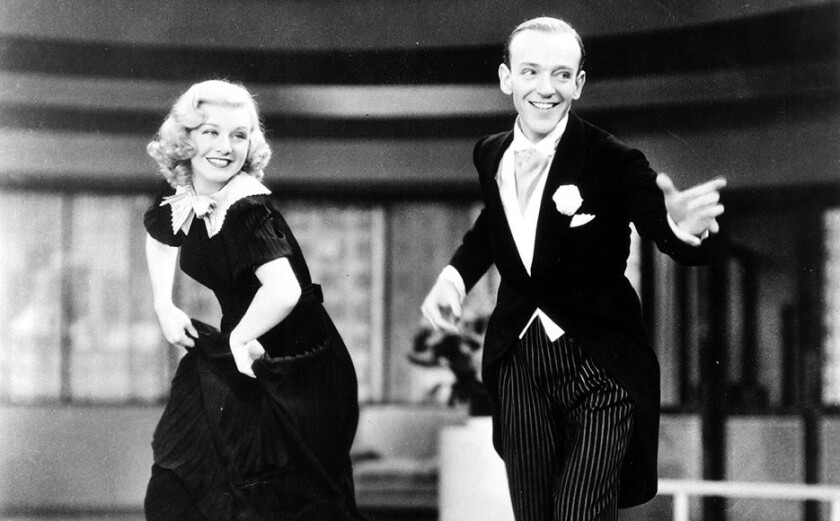 When Fred Astaire and Ginger Rogers go into their dance, everything else fades into insignificance. The pair made 10 films together, and, with sequences like "Pick Yourself Up" and "Never Gonna Dance," this is the consensus pick for their best.
'Yankee Doodle Dandy'
No one, with the possible exception of Bruce Lee, conveyed as much onscreen energy as Jimmy Cagney, and this musical biopic of George M. Cohan has that in spades, culminating in a dance down the White House stairs that is unforgettable.
Finally, above all else, what I want to say as I step back is that having this job, being trusted by readers as a guide for all this time, has been a great, great privilege. I've never lost sight of that and I never will.
More than a dozen filmmakers share memories and pay tribute to outgoing Times film critic Kenneth Turan, both as a writer and a person.
---