THE LAST 20 YEARS are widely acknowledged to be the golden age of television — Season 2 of "The Sopranos" kicked off just after the Y2K panic became a punchline — but it might surprise you to learn (it did us!) that the film, pop music, theater, art, book, gaming and tech worlds all enjoyed their own peaks over the last two decades. More often than not, since 2000, entertainment has become more diverse, more inclusive, more daring and, with the advent of Netflix and iPhones, just pain "more" than ever before. From "Hamilton" to Hannibal Buress, from "The Clock" to "The Room," here are our 100 favorite pop culture moments of the millennium … so far.
100. Aaron Sorkin zings Mark Zuckerberg
Did "The Social Network" give us the perfect breakup line?
"You are probably going to be a very successful computer person. But you're going to go through life thinking that girls don't like you because you're a nerd. And I want you to know, from the bottom of my heart, that that won't be true. It'll be because you're an asshole."
— Rooney Mara as Erica Albright to Jesse Eisenberg's Mark Zuckerberg
99. Prince empurples the Super Bowl
As rain showered over Dolphin Stadium on Feb. 4, 2007, Prince rose from the center of a stage styled after his iconic Love Symbol for a dazzling, 12-minute halftime show where he flawlessly mixed rock covers and his signature funk grooves before ending with, perhaps, the most poetic rendition of "Purple Rain" he'd ever performed. The Super Bowl XLI performance was immaculate, rain be damned, and as 140 million people watched at home Prince set a standard for halftime performers that placed him in a league all his own.
— Gerrick D. Kennedy
98. Elaine Stritch sends up Judy Garland — and herself
If a dry martini could crack a joke, it would sound exactly like the late comedy doyenne, who detonated punchlines with vaudevillian mastery in her 2002 solo show, "Elaine Stritch at Liberty." Between musical numbers in which she wrung haunting new meaning from old lyrics out of a craggy yet miraculously supple voice, she fired off punchlines about her career in showbiz and her battle with the bottle. Recalling the night she tied one on with Judy Garland, she brought the house down with an imitation of her illustrious drinking companion bidding her a fond and overdue farewell: "Elaine, I never thought I'd say this. But — good night."
— Charles McNulty
97. Hannibal Buress sounds the alarm
In October 2014, Hannibal Buress called Bill Cosby a "rapist" during a standup set. It was a bit he'd been doing for months with little reaction. But this time, someone recorded the performance on a smartphone. The clip went viral, helping to resurface charges of sexual assault against Cosby, charges that the American public had never taken that seriously. Dozens of other alleged victims came forward over the ensuing months, and in July 2015, 35 of them appeared on the cover of New York Magazine, an image that powerfully captured the scale of his alleged predations. Four years later, the once-beloved star is serving a 10-year sentence for sexual assault, and numerous other men, many as influential and seemingly untouchable as Cosby, have been held to account for sexual misconduct.
— Meredith Blake
96. A subway-platform crowd sings Robyn
A perfect pop song about watching an ex make out with a new lover, Robyn's "Dancing On My Own" takes place in a lonely corner of a club, where the cult-fave Swedish singer is doing everything she can to get her old flame to notice her again. Yet the exquisite agony of the tune was never expressed more movingly than in a viral video that captured a few hundred New Yorkers, each of them alone together, belting it out on a crowded subway platform after a 2019 Robyn gig at Madison Square Garden.
— Mikael Wood
95. Amoeba brings the noise
Amoeba Music, the last great record store in America, opened its largest outpost in Hollywood two months after 9/11, offering a sense of renewal for a traumatized America and a traumatized music industry. Amoeba became less a store than a community center for music and movies, an essential outpost threatened by heartless Hollywood gentrification. Soon to be evicted from its building, Amoeba promises to continue its mission.
— Mark Swed
94. 'The Clock' predicts TikTok
It is a work of art that, in retrospect, reads like a harbinger of TikTok.
Christian Marclay's 2010 work "The Clock" was an obsessive, 24-hour montage of film and TV clips that centered on clocks and the passage of time and was always screened in a way that mirrored real time. When it is noon in the film, it is also noon in the theater.
"It is like a history of film for our ADD times," wrote art critic Roberta Smith, when the work first appeared in the U.S. at New York's Paula Cooper Gallery in 2011.
"The Clock" embodies the essence of remix culture — taking small snippets of cultural production and reassembling them into something new, something greater than the sum of its parts.
It was also prescient, anticipating a moment in which services such as Vine (established in 2012) and TikTok (which landed in the U.S. in 2017) would allow anyone with a smartphone to make their own supercuts.
Marclay's smash meditation on the nature of time remains unmatched, however. At least for now.
— Carolina A. Miranda
93. MoviePass gives us a deep discount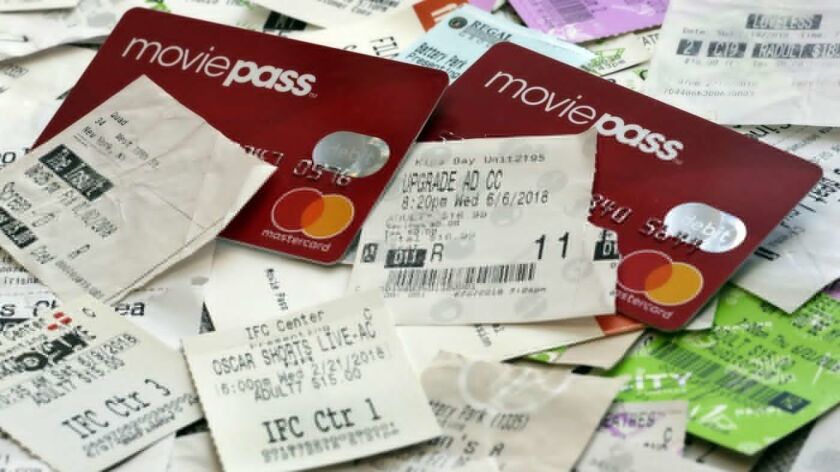 For a sadly but predictably brief moment in time, going to the movies was practically free, thanks to MoviePass. In 2017, the once-obscure New York startup suddenly became the Robin Hood of the cinema by letting users of its red debit cards see a movie a day for less than $10 a month. It infuriated theater chains, but it probably boosted attendance and might have been the only reason you saw "Rampage." And then it was gone, spectacularly collapsing under an obviously flawed business model, followed by a flood of customer complaints and shareholder lawsuits. And yet, the spirit of MoviePass lives on, thanks to copycat offerings from AMC Theatres and Alamo Drafthouse. Rest in peace, MoviePass.
— Ryan Faughnder
92. Yuval Sharon turns up the volume on L.A.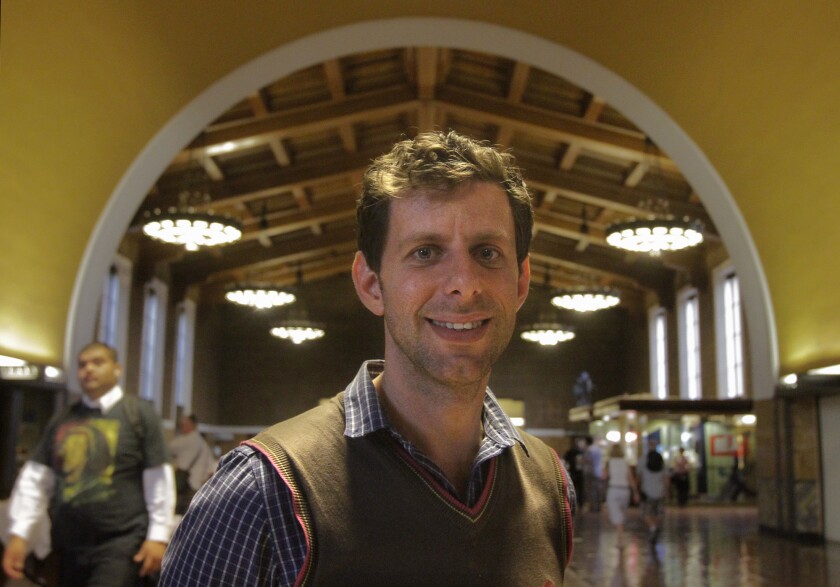 With his company, the Industry, the MacArthur fellow has shown how the city — its architecture, its environment, its multicultural communities, Angelenos' very way of being — is musical theater. Yuval Sharon provided insight into who and what we are, whether through work performed in cars driving through Boyle Heights ("Hopscotch") or at Union Station ("Invisible Cities") or at the coast in San Pedro ("Galileo"), or employing long-disused emergency sirens downtown ("War of the Worlds"). His production this year for the Los Angeles Philharmonic's centennial, Meredith Monk's "Atlas," was nothing short of an astonishment.
— Mark Swed
91. Bowie bows out with 'Blackstar'
David Bowie died Jan. 10, 2016. Two days before, on his 69th birthday, he released "Blackstar," his final studio album. The artist, who had been diagnosed with cancer 18 months prior but kept it a secret, had planned a sequence of events to coincide with his death. His fans were understandably devastated, but "Blackstar" offered a truly breathtaking form of comfort. His album was a love letter, and farewell, to life. Said producer Tony Visconti at the time: "His death was no different from his life — a work of art. He made 'Blackstar' for us, his parting gift."
— Randall Roberts
90. 'Who? Weekly' redefines celebrity
In the 20th century, a famous person was someone everyone knew: Frank Sinatra or Julia Roberts. In the 21st, we're expected to keep track of various rejected Bachelorettes, YouTube beauty bloggers and the Kardashian retinue, which can befuddle even the most devoted tabloid fan. Enter "Who? Weekly," a twice-weekly podcast that explains "everything you need to know about the celebrities you don't" with verve, jokes and piercing insight.
— Julia Turner
89. Classical fans eavesdrop on concerts worldwide
A radical change for classical music fans: international radio stations that allow for daily live concert broadcasts from Britain, France, Germany, the Netherlands, Russia, South America and, if you get a VPN, parts of Asia. Call it the digital concert hall. More and more, you can get live video streaming of concerts and opera from Moscow, Budapest, Munich, Berlin, Vienna (and even the United States). Increasingly newer cars make it possible to hear this music live or conveniently archived. (Wired, while you're at it, beats Bluetooth.)
— Mark Swed
88. 'The Room' reinvents the midnight movie
There was cinema before 2003's "The Room," and cinema after rebel auteur Tommy Wiseau plastered his face on a billboard gazing down above Hollywood, daring all to come see the indie film he wrote, directed, produced, starred in and self-financed. Endlessly quotable — "You are tearing me apart, Lisa!" — and spectacularly inexpert, "The Room" defied the rules and redefined the midnight movie for the new millennium. Creating space for itself in the film landscape, it paved the way for new idiosyncratic DIY works to find their own intrepid audiences outside of the system, from 2010's "Birdemic" to the more recent (and local!) outsider cinema entry "Surfer: Teen Confronts Fear."
— Jen Yamato
87. Tom Cruise does THIS . . .
86. 'Cucomania' sweeps the Southland
On Feb. 13, 2018, an unassuming-looking 19-year-old who went by Cuco dropped a Spanglish song on YouTube called "Lo Que Siento." A dreamy, bedroom-produced Valentine's Day ballad, its release spawned a kind of Cucomania throughout Southern California, one that eventually saw the artist from Hawthorne — born Omar Banos — become the face of an Apple Music guerrilla marketing campaign. "Lo Que Siento" and tracks that followed, typified by a love affair with romantic oldies from the 1950s through the 1970s, prompted a bidding war (Cuco ultimately signed to Interscope). More important, it shed light on a vibrant underground Latino indie music scene. Anchored by the annual Viva! Pomona music festival, it's one filled with promising acts including Los Retros, Quitapenas, the Marias, the Red Pears, Jasper Bones and Dueto Dos Rosas.
— Randall Roberts
85. A telenovela comes to network TV
On paper, it didn't sound like a recipe for television success: Take a Venezuelan telenovela called "Juana La Virgen," about a virginal young woman mistakenly impregnated during a gynecological exam. Turn it into a comedy. Center the whole thing on an unknown Latina actress named Gina Rodriguez.
U.S. audiences haven't generally shown a taste for Latin American melodrama, but the CW's "Jane the Virgin," which ended this year, was a critical and commercial success, running over five plot twisty seasons that involved dueling love interests, an evil twin and a flirty priest.
But what made "Jane the Virgin" unique was a combination of tight writing (no expository dialogue about what it means to be Latino), its levels of meta — Jaime Camil played a telenovela actor playing a telenovela actor in a show inspired by telenovelas — and the way it seamlessly married Latin American-style narratives and the U.S. sitcom format.
It was a true hybrid, a show where Grandma speaks Spanish while Jane chatters back in English, and ultimately, an honest portrayal of what it means to be Latino in the U.S.
— Carolina A. Miranda
84. TV's whimsical 'Wonderfalls' finds closure
Ratings are no measure of quality television. Consider this eccentric, cheerily downbeat fantasy from Todd Holland and Bryan Fuller, with Caroline Dhavernas as a stubbornly underachieving young woman who gets cryptic messages from talking inanimate animals — a wax lion, a cow creamer, a mounted fish — that push her reluctantly into doing good. The series lasted four episodes on Fox in 2004 before being yanked from the air. But a 13-episode season, which completes a subtle arc, was out on video by the next year; copies are not hard to find.
— Robert Lloyd
83. Music memoirs rock
Moving beyond the pro forma chronological recitation of a subject's life story, several A-list rock musicians published memoirs that upended norms of the autobiography. Bob Dylan took the man-out-of-time approach in his freewheeling "Chronicles, Vol. 1," while punk poet Patti Smith, Rolling Stones co-founder Keith Richards, rock iconoclast Neil Young and Freehold, N.J. favorite son Bruce Springsteen all delivered particularly lively, unconventional and illuminating trips down rock 'n' roll memory lane.
— Randy Lewis
82. 'I don't have friends. I got family.'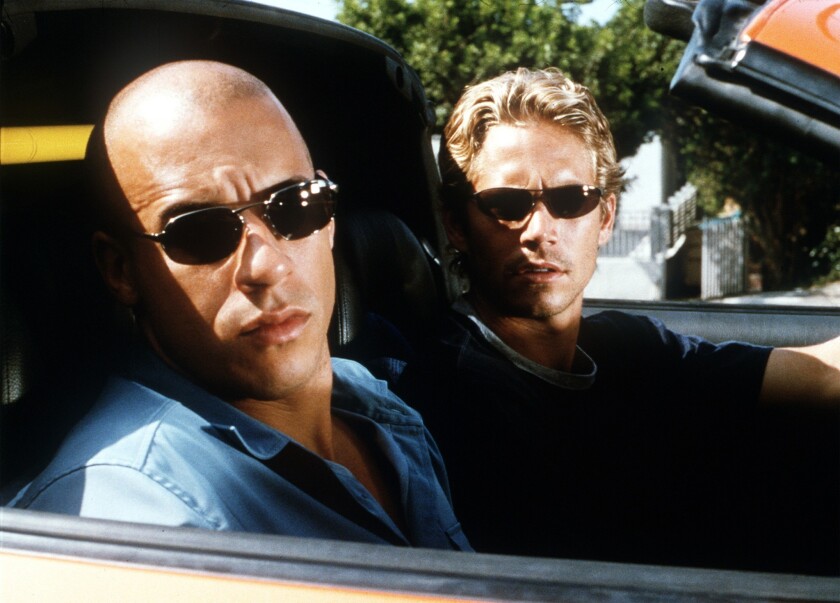 Seven films into the most versatile blockbuster series of the millennium, Dominic Toretto (Vin Diesel) spoke his mantra into existence. #Family — the guiding thesis of all things "Fast and Furious" since the first film debuted in 2001 and eventually spawned a billion dollar franchise — is a rallying cry, a hashtag mantra, and a way of living life … a quarter mile at a time.
— Jen Yamato
81. Rian Johnson diversifies 'Star Wars'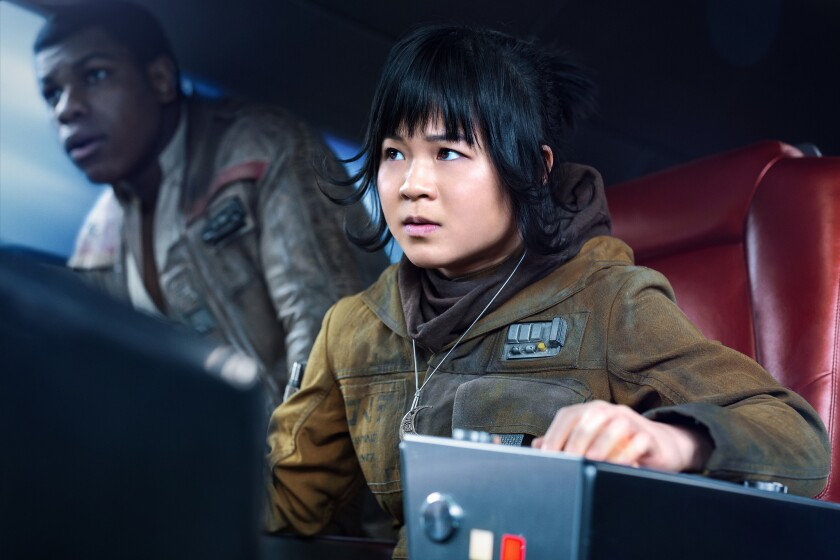 As studios placed their bets on reliable franchises, filmmakers increasingly faced the challenge of smuggling creative work into the confines of a handful of properties. With the daunting task of filling the "Empire Strikes Back" slot in a new "Star Wars" trilogy, writer and director Rian Johnson turned in a film full of emotional depth, daring storytelling, spirited action and a willingness to challenge expectations and orthodoxy. Since its release in 2017, "Star Wars: The Last Jedi" has only risen in esteem for many as a genuinely great film, while the conversation and controversy still fueled by the movie is a prime example of the passionate, complicated push-and-pull with modern fan communities, the likes of which George Lucas could never have imagined.
— Mark Olsen
80. Reggaeton finds its groove
In November, Bad Bunny laid into the Latin Grammys for failing to sufficiently recognize the impact reggaeton has had on modern music. He's got a point. The genre — now falling under the slightly more inclusive "urbano" tag — has been on a 20-year march from its Afro-Panamanian roots, through Daddy Yankee's Puerto Rico and the Latin American diaspora and, after "Despacito," the highest echelons of Top 40 and streaming. Billions upon billions of plays cemented the genre's resilience, but albums including Bunny's own "X100PRE" prove that it's at a creative peak as well.
— August Brown
79. We go to Pandora
Theme parks are often derided as fake places, spaces children go to play and adults go to act like children. However, Disney's Animal Kingdom has grander ambitions, especially with the arrival of trademark attractions Expedition Everest and Pandora – The World of Avatar. Through the use of James Cameron's "Avatar," a film whose cultural resonance has arguably dwindled since its release, the park has come into sharper focus, merging wonder — floating mountains! — with ideas about conservation, climate change and the need to understand cultures beyond the one we were born into.
— Todd Martens
78. Annie Baker makes small talk sing
American drama is in the midst of a renaissance, and one of the gamechangers is Annie Baker. Her work ("Circle Mirror Transformation," "John," "The Antipodes") asks theatergoers to do something difficult in an age of distraction: Slow down and take in life's infinitely strange and infinitely revealing minutiae. When her play "The Flick" had its premiere at New York's Playwrights Horizons in 2013, some audience members found themselves not up to the task of the hypernaturalism that had them listening to a New England movie house crew making small talk while mopping up soda spills and picking up popcorn. But even before the play won the 2014 Pulitzer Prize, spectators of a more discerning sensibility knew they were in the presence of a singular talent, a theater artist whose experimentalist technique is allied with an exquisite psychological sensitivity and a poetic gift for stammering expressiveness.
— Charles McNulty
77. The women of country get their revenge
The female revenge song has long been a staple of country music, from Loretta Lynn's pugilistic "Fist City" to Martina McBride's wrenching "Independence Day." The last 20 years haven't been particularly kind to female country artists, thanks to commercial radio's near banishment of their songs. But in spite of (or because of?) that, three of the era's defining acts created stone-cold classics of the genre and scored megahits to boot.
"American Idol" champ Carrie Underwood's "Before He Cheats" is Nashville's answer to "You Oughta Know," in which the spurned narrator busts up her boyfriend's car for "slow dancing with a bleached-blond tramp." Miranda Lambert warns "His fist is big but my gun's bigger" on 2008's "Gunpowder and Lead," a tale of domestic violence that ends in bloodshed (his). But the greatest of them all is undoubtedly "Goodbye Earl," the Dixie Chicks' miraculous 2000 singalong celebrating female friendship and poisoning your piece-of-crap abusive husband. Country radio has much to answer for when it comes to the Dixie Chicks, but at least "We'll pack a lunch, and stuff you in the trunk, Earl / Is that all right? / Good! Let's go for a ride" was a drive-time staple once upon a time.
— Craig Marks
76. Mark Bradford goes to Venice
He offers his own language of abstract art, weaving identity politics and social justice issues. But beyond that, Mark Bradford established himself as an important artist in crucial other ways. In 2014 he opened the bricks-and-mortar nonprofit Art + Practice in South L.A.'s Leimert Park neighborhood. Three years later he represented the United States at the Venice Biennale, where his installation was a menacing reflection of U.S. history and the current state of American democracy.
— Deborah Vankin
75. L.A. becomes the epicenter of jazz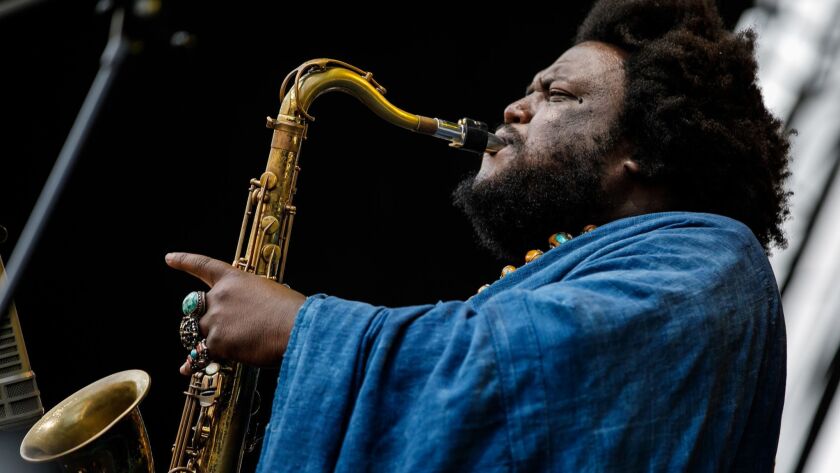 On May 4, 2015, the composer and saxophonist Kamasi Washington and his band West Coast Get Down stepped onto the stage of the Regent Theatre in downtown Los Angeles to introduce his just-released album "The Epic." Five years in the making, the 172-minute work, a maximalist brass and beat explosion that hit like Sun Ra's Arkestra by way of Flying Lotus' experimental beat music, was the buzz of the West Coast jazz scene. After the 10 band members, a string section and a troupe of singers gathered on the tiny stage, Washington greeted the crowd, put his lips on his tenor saxophone, arched his back and blew. What followed was an explosion of musical energy as every player joined in: Strings screeched, brass wailed, percussionists slammed, key-tarist pumped out chords and a choir bellowed. A sonic palate-cleanser, the organized din lasted a full minute. Then, a breath of silence, followed by four hours of era-shifting jazz.
— Randall Roberts
74. Evan Hansen writes a letter
"Dear Evan Hansen" wasn't Ben Platt's first show on Broadway, but it was the one that catapulted him to stardom. Playing a high schooler with crippling social anxiety who gets lionized through a phony story that goes viral, Platt brought emotional sensitivity to numbers that made musical theater rock sound like jazz. Netflix gave him a series ("The Politician") and will debut a feature-length concert filmed at Radio City Music Hall. The future can't come soon enough for fans: Platt is starring with former Harvard-Westlake bestie Beanie Feldstein in a multiyear film version of Stephen Sondheim's "Merrily We Roll Along," directed by Richard Linklater ("Boyhood"). Stay fit, Broadway buffs. We have a movie date in two decades.
— Charles McNulty
73. 'América Tropical' reopens
The censored 1932 mural "América Tropical," which centers on a dead peasant lashed to a double cross, reopened to the public in downtown Los Angeles in 2012 after years of painstaking work led by the Getty Conservation Institute. A shadow of its former self, the result of decades of weather and neglect, the blistering emblem of social justice by revolutionary Mexican artist David Alfaro Siqueiros is critically important to the city's history, not least because L.A. claims the largest Latinx population in America.
— Christopher Knight
72. 'Educated' goes off the grid
Once in a blue moon, readers encounter a standout memoir that offers a glimpse into a life so vividly drawn that the story feels, impossibly, universal. For the early millennium, Tara Westover's "Educated" may be that book. Raised off the grid by Mormon survivalists in rural Idaho, Westover grew up without schooling, educated herself, and ultimately bootstrapped her way to a doctorate at Cambridge University. An against-all-odds tale of discipline and determination, it also shines a light on America's widening urban-rural divide, and the price we pay, no matter how worthwhile, to leave the past behind and become ourselves. If it feels like everyone is reading "Educated," that's because they are: It's been anchored on The Times' bestseller list for more than 80 weeks and counting.
— Agatha French
71. Kerry James Marshall insists on black self-representation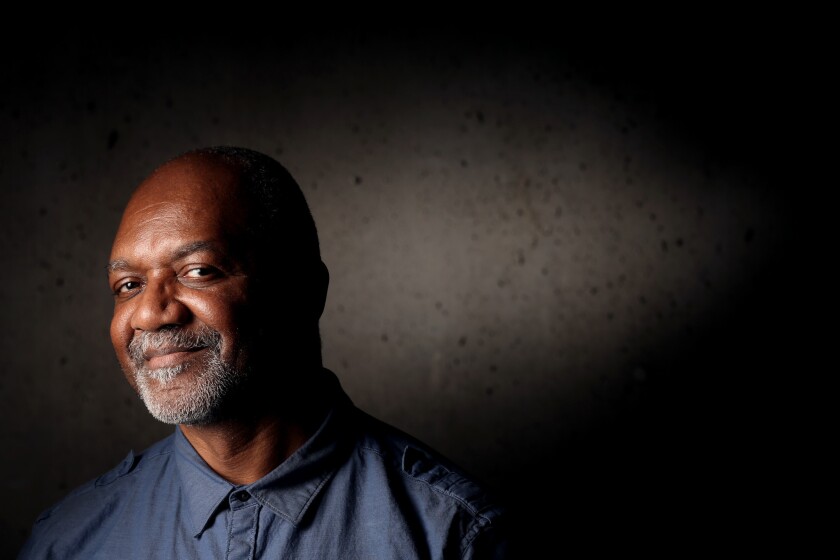 The 21st century has been roughly bracketed by two exhibitions of brilliant paintings by Kerry James Marshall. The first, in January 2000 at the Santa Monica Museum of Art, was an incisive eulogy for the Civil Rights movement. The second, in March 2017 at the Museum of Contemporary Art, was a smashing, full-career retrospective that which demonstrated the extent to which the artist insists on the primacy of black self-representation. Against the chilling international rise of an alt-right white nationalism, Marshall's clear-eyed paintings refused to bend.
— Christopher Knight
70. We pick up a cloud
Yes, its abundance of open-armed silliness stood as something of an anomaly amid an increasingly mature video game medium, but "Katamari Damacy," released in 2004, is a jubilant outlier not just in video games but in pop culture as a whole. Instead of conflict, this is a game of pure tumbling exploration and unexpected joy as we rebuild the world with giant balls of tuna, cows and even a giant squid. Can we roll into that? What happens when our makeshift ball slams into a person? Did we really just pick up a cloud? Its core goals are goofy and have to do with collecting all sorts of stuff to rebuild the sky, but that's largely an excuse for the celebration of fun and optimism, a game about play for play's sake that remains a cultural palate cleanser in fraught times. But don't be surprised if you feel regret about owning so many knickknacks after you've finished.
— Todd Martens
69. The Fishers die
Making a great family drama is hard. Giving it a worthy finale is near impossible. HBO's "Six Feet Under" achieved both by the time it ended in 2005 after five seasons, setting the bar for a phenomenal exit that only "Breaking Bad" has come close to touching. The Fishers, a family in the mortuary business, spent most of the series dealing with the deaths of others — and surviving the rigors of their own dysfunction. The finale follows the youngest member of the family, Claire, as she hits the open road to start a new life, Sia's "Breathe Me" blasting on the radio. Flash-forward scenes accompany the ride, showing how the rest of the characters live the remainder of their lives, only to arrive at the same destination — death. In the end, it's just Claire, at 102, dying with all their photos surrounding her bed. Profound, beautiful and haunting.
— Lorraine Ali
68. Star Apartments house the homeless
Imagine taking an old warehouse and transforming it into supportive housing for the formerly homeless. Imagine that the design features a terrace with a community garden, a running track and vistas of downtown Los Angeles. Now imagine an award-winning, architectural design of staggered geometric volumes (think "Space Invaders") — all for the very reasonable price tag of $19 million.
There's no need to imagine it. It's been done.
Michael Maltzan's Star Apartments, opened in 2014 for the Skid Row Housing Trust, is proof that smart solutions to the region's housing crisis sit, quite literally, under our nose. And that they can feature great design and innovative construction techniques to boot.
Maltzan and his team took a defunct downtown Los Angeles commercial space and rather than razing it, used it as a foundation on which to stack arrangements of prefabricated units. These made for a more efficient use of material, as well as construction process. The result: High design for the low-income. Density that is also humane. And more than 100 units of housing that dozens of Angelenos now get to call home.
— Carolina A. Miranda
67. Kathryn Bigelow blows up the war movie
In "The Hurt Locker" (2008), director Kathryn Bigelow delivered one of the most chilling scenes in any war movie when bomb disposal expert Sgt. William James (Jeremy Renner) walked alone on a battered Iraq street. He stopped and pulled on wires as unexploded shells surfaced from the dirt and surrounded him. It was a powerful double metaphor for how war engulfs and devours the soul and how Iraq became an inescapable quagmire for the U.S. The irony — at least for some — was that Bigelow entered a world long dominated by male directors and came back with an indelible portrait of war. She became the first female director to win an Oscar.
— Jeffrey Fleishman
66. British singers export rueful sincerity
Her voice is arguably one of a kind. And her sales numbers are definitely without compare. Twelve years after she emerged, though, we now can see that Adele was just the first in a series of deeply sincere yet delightfully self-deprecating British singers for whom a laugh was never far behind a sob. Think of Ed Sheeran's ghastly selfies or Sam Smith's sad-bastard jokes. Or think of Lewis Capaldi, who used embarrassing pictures of himself wearing a sparkly vest to drive his ugly-cry ballad "Someone You Loved" to No. 1 just like Adele's "Someone Like You" before it.
— Mikael Wood
65. Cynthia Erivo arrives
The radical transformation of the musical "The Color Purple" owed everything to Cynthia Erivo, who announced herself in her 2015 Broadway debut as not just a star but a bona fide supernova. She won a Tony for her searing portrayal of Celie, the abused young woman whose pilgrimage to self-empowerment was delivered with all the historical force of Alice Walker's novel. Erivo's rawness and sublime virtuosity, a transfixing combination that has made her one of the most coveted of awards-show entertainers, has translated powerfully to the screen in "Widows" and "Harriet." No surprise that she was chosen to play Aretha Franklin in the upcoming National Geographic "Genius" installment on the Queen of Soul.
— Charles McNulty
64. 'Fun Home' gives the musical a needed jolt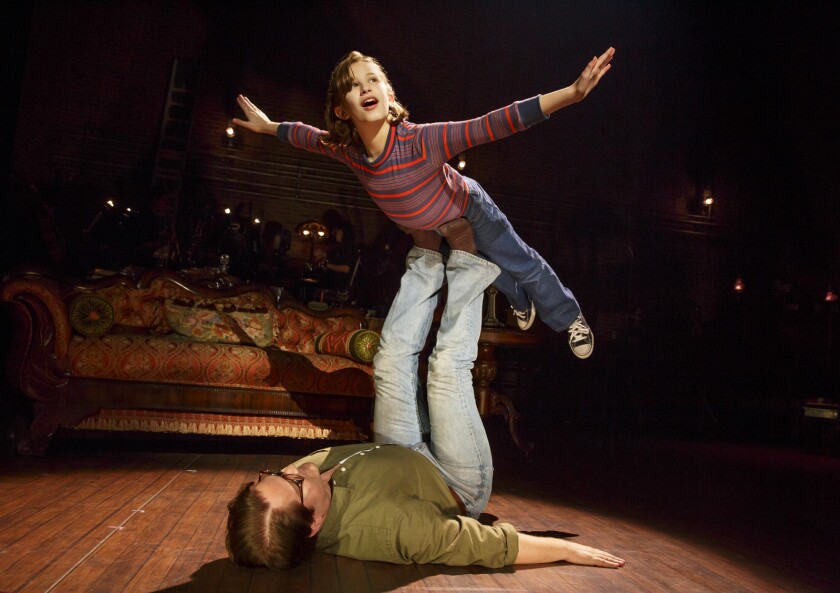 Broadway in the aughts was enthralled by the commercial allures of the jukebox musical. Then "Fun Home," a musical by Lisa Kron and Jeanine Tesori spun from Alison Bechdel's 2006 graphic memoir, reminded audiences of the higher pleasures of music drama. A lesbian coming-of-age story that is also a portrait of family tragedy, this Tony winner was so rich in psychological complexity that a beautifully and achingly specific LGBTQ story became a universal mirror.
— Charles McNulty
63. Animation gains global perspective
Japanese filmmaker and Studio Ghibli co-founder Hayao Miyazaki was already recognized as one of animation's greats when "Spirited Away" made its U.S. debut in 2002. But he further cemented his legacy and helped broaden the understanding of what kinds of stories can be told through animation when "Spirited Away" was crowned best animated feature at the 75th Academy Awards, beating out two Disney movies. A beautifully drawn movie steeped in Japanese folklore and a clear political perspective, "Spirited Away" helped pave the way for other thoughtful and visually stunning international animated works to reach U.S. audiences. This includes Ghibli's expansive catalog (which routinely return to theaters for special events), other Japanese animation and international co-productions such as "The Triplets of Belleville," "Persepolis," "Song of the Sea" and more.
— Tracy Brown
62. #MeToo steps up to the Oscar microphone
Less than six months after multiple allegations of sexual misconduct brought down Harvey Weinstein, roiled Hollywood and tore apart the veil of silence surrounding sexual harassment, three of the producer's accusers — Annabella Sciorra, Ashley Judd and Salma Hayek — took center stage at the 90th Academy Awards, the event Weinstein had dominated for so long. They praised "those who spoke the truth," "the unstoppable spirits who kicked ass" and "a mighty chorus…finally saying Time's Up." For Sciorra, who has accused Weinstein of first raping her then ruining her career (he has denied all charges), the moment was especially poignant. "It's nice to see you all again," she said. "It's been a while."
— Mary McNamara
61. Anita Sarkeesian kicks gaming's hornets' nest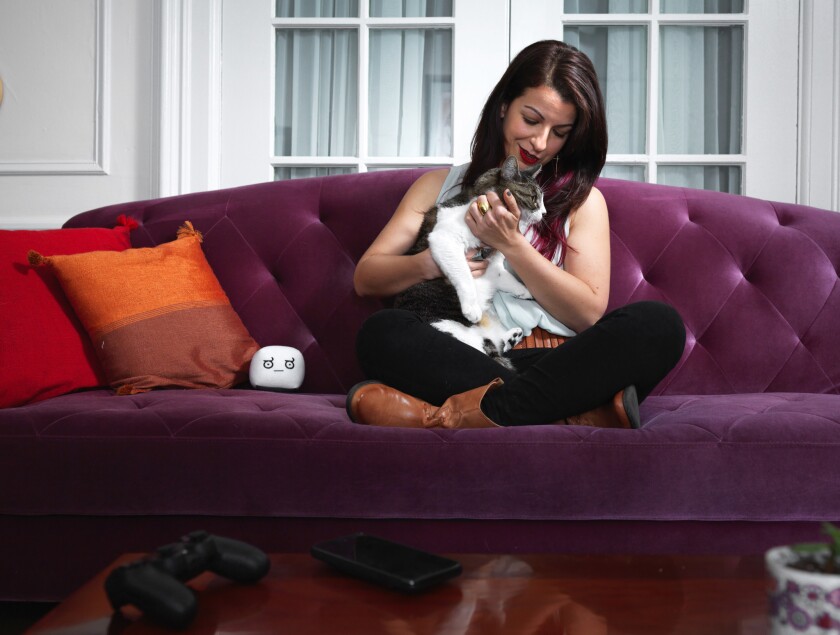 Everyone knows the tired cliché of the video gamer: They're young men who live with their parents and spend their days and nights in front of a monitor in the basement. This image existed before Jan. 1, 2000, and it still lingers in our collective consciousness. Which is why gaming culture owes more than a debt of gratitude to Anita Sarkeesian's YouTube series "Tropes vs. Women in Video Games." The cultural commentator took her project to Kickstarter in 2012. Soon after, the series began calling attention to interactive content that for too long had pandered to a regressive, young male mindset. Sarkeesian's criticisms were so on point that they brought to the fore a vile, possessive and exclusionary subset of gamers, who led a vicious harassment campaign against her and others. The learned lesson: The content that we create matters and helps drive the cultural conversation.
— Todd Martens
60. Deborah Borda orchestrates a revolution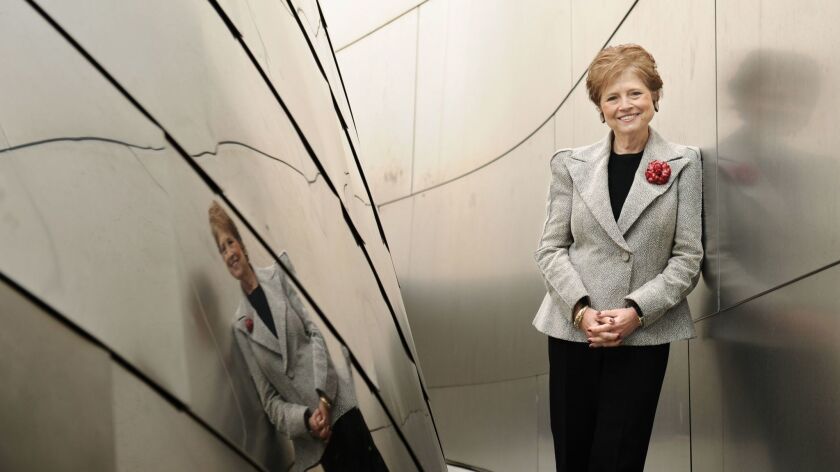 She left her post as head of the troubled New York Philharmonic and blew into town at the new millennium to assume leadership of a mismanaged Los Angeles Philharmonic. She perceived artistic greatness in Walt Disney Concert Hall, under construction at the time, and in the vision of Music Director Esa-Pekka Salonen. Rather than cut corners, Borda spent. She bet that the way to raise more money was with quality. She opened the new hall spectacularly. She later cagily scored the catch of century, signing Gustavo Dudamel to succeed Salonen in 2009. Under her guidance and support, the L.A. Phil became the inspiration and the model for top arts institutions -- so much so that in 2017, Borda was lured back to the New York Philharmonic, where she is tasked with repeating her L.A. feat.
— Mark Swed
59. Ledger and Hoffman show what acting can be
Philip Seymour Hoffman and Heath Ledger competed with each other twice at the Oscars: Hoffman won best actor for 2005's "Capote," while Ledger received a posthumous supporting actor trophy for 2008's "The Dark Knight." Both men died tragically too soon, and both represent pinnacles of what screen acting can do. Two of their best performances seem to strip American masculinity down to its turbulent essence: Hoffman as a flamboyant, commanding and deeply lovable charlatan in "The Master," and Ledger as a repressed, conflicted man of the West in "Brokeback Mountain." Two performances, and actors, that contained anguished multitudes.
— Justin Chang
58. Your favorite album is performed live, from beginning to end
A new century flipped the switch on the music business, shifting the emphasis back to individual songs that could be downloaded — and later, streamed — at will, supplanting the album as the dominant medium of pop music stretching back to Bob Dylan and the Beatles in the mid-1960s. Naturally, there was push back, and in the 21st century, it's become a regular pleasure of concert-going to hear prized albums presented live from beginning to end by their creators, from Brian Wilson doing the Beach Boys' classic "Pet Sounds" to Stevie Wonder delivering his 1976 double-album masterpiece "Songs in the Key of Life" for his annual holiday benefit shows. Among many others who've taken on one or more full albums in concert: Van Morrison, Lou Reed, Snoop Dogg, Elton John, Bruce Springsteen, U2, Iggy Pop, Weezer, Cheap Trick, Nine Inch Nails, Television, Tool, Sonic Youth, Wu-Tang Clan and A Tribe Called Quest. Perhaps most impressive of all? L.A. art-rock duo Sparks, a.k.a. brothers Ron and Russell Mael, who played all 21 (at that time) of their studio albums over a month's stretch in London in 2008.
— Randy Lewis
57. The Tate modernizes museum-going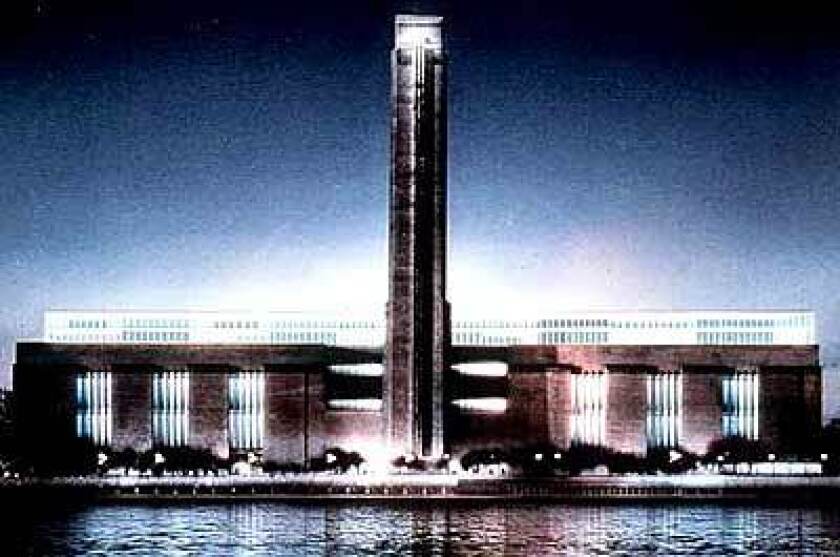 The May 2000 opening of the Tate Modern in a renovated London industrial building exploded to monumental scale a precedent established 17 years earlier by the Museum of Contemporary Art's renovated warehouse in Little Tokyo. Showing art in old industrial buildings, a once-startling format, is now global and commonplace.
— Christopher Knight
56. Craig Ferguson cuts Britney a break
It was Monday, Feb. 19, 2007, Presidents Day. The previous Friday, pop singer Britney Spears, in the midst of a public downward spiral, had checked herself in and out of rehab and shaved her head in front of paparazzi. That same weekend, Craig Ferguson, then host of CBS' "Late Late Show," marked 15 years of sobriety. The confluence of these and other events convinced him that his aim "had been off a bit recently."
Rather than mock Spears, Ferguson delivered a remarkable 12-minute monologue on humor, responsibility and compassion, including a surprisingly rollicking account of his own bottoming out and rehabilitation. Read our complete Q&A with Ferguson about that night, and what came before and after.
— Robert Lloyd
55. Television wigs out!
54. Frank Ocean puts the LGBTQ into R and B
One of the most acclaimed albums of the past 20 years, Frank Ocean's off-kilter 2012 debut, "Channel Orange," not only showcased the great, idiosyncratic talent emerging from the L.A.-based hip-hop collective Odd Future but foretold a major shift in R&B, the effects of which remain in play years after the album's arrival. Drawing on electro-funk, soul, jazz and psychedelic music, "Channel Orange" provided the blueprint for a wave of artists aggressively pulling away from the conventional boundaries of the genre. That the project came from a young queer man freely singing about same-sex love at a time when LGBTQ visibility in the mainstream was exclusive to white artists made it all the more groundbreaking.
— Gerrick D. Kennedy
53. Stephen Colbert runs for president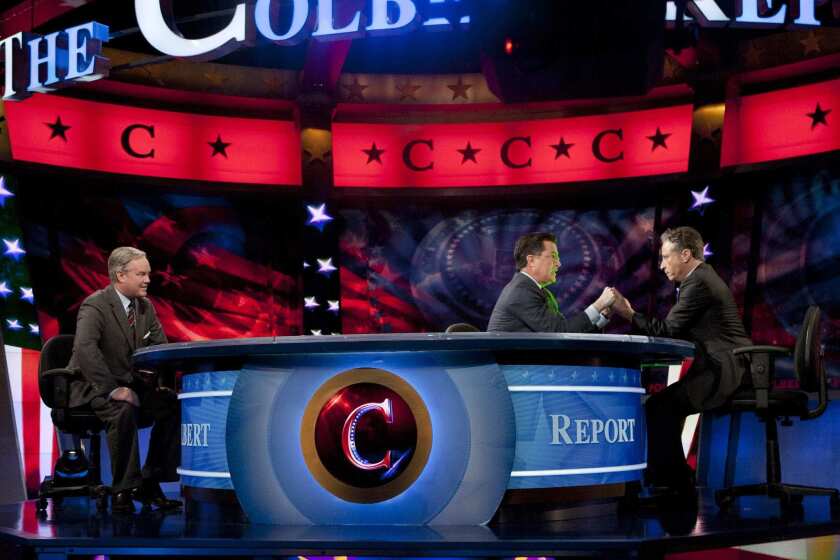 Before Stephen Colbert formed his own super PAC in 2011, most Americans found the subject of campaign finance about as compelling as a bowl of cold oatmeal. Using the brand of participatory satire he honed for years on "The Colbert Report," the comedian (and his telegenic lawyer, Trevor Potter) taught viewers about the impact of the Supreme Court's Citizens United decision, which opened the floodgates to dark money in politics. Colbert's PAC, Americans for a Better Tomorrow, Tomorrow, raised more than $1 million, a small portion of which later funded ads for a brief 2012 run for "president of the United States of South Carolina." The remainder was donated to a variety of charitable groups, but the PAC's priceless legacy was providing a civics lesson as vital as it was entertaining.
— Meredith Blake
52. Imperator Furiosa gets mad
In 2015, Charlize Theron appeared guns blazing as Imperator Furiosa in "Mad Max: Fury Road," setting a new standard for no-nonsense action heroes who have a heart but get the job done.
51. Alfonso Cuarón takes long shots
In the hands of some directors, filming an extended sequence in one unbroken shot can come off as an attention-grabbing stunt ("look, Ma! no cuts!"). But Alfonso Cuarón is not just some director. In his 2006 dystopian sci-fi thriller "Children of Men," Cuarón and cinematographer Emmanuel Lubezki carefully choreographed a heart-stopping 4-minute sequence in which a car is ambushed on a country road. Pulling off the scene involved a camera rig mounted atop the car, specially designed seats that allowed the actors to move in and out of the shot and some barely detectable CGI (a technique Cuarón would later employ with similarly artful subtlety in "Roma"). The result is a master class in cinema's power to immerse an audience in the middle of the action.
— Josh Rottenberg
50. The mother of dragons delivers
The funeral pyre was ablaze when the boldest avenger of TV's new millennium was forged in the flames — and peak TV reached a new apex. "Game of Thrones'" Daenerys Targaryen (Emilia Clarke) walked into her late husband's funeral pyre in the Season 1 finale of the HBO drama holding a wedding gift of petrified dragon eggs. When she emerged from the fire naked, unburnt and holding three baby dragons, it was clear the series — and series TV — had taken a huge leap in its depiction of women. Her nakedness was power, and her passion was for humanity (not a man). Never mind the disappointing series finale. The Dragon Queen's coronation was the royal event of the century.
— Lorraine Ali
49. The Dowager Countess asks what a weekend is
Few characters have been as ahead of their time as Violet Crawley, the Dowager Countess of Grantham. As delivered by Maggie Smith, her biting one-liners and sage declarations during the six-season run of "Downton Abbey" — and, now, a movie — are the stuff memes were made for. Here are a few that would have gone viral if she didn't positively loathe technology:
"What is a weekend?"
"All life is a series of problems which we must try and solve, first one and then the next and then the next, until at last we die."
"Don't be defeatist, dear. It is very middle class."
"I don't dislike him. I just don't like him, which is quite different."
"There's nothing simpler than avoiding people you don't like. Avoiding one's friends, that's the real test."
"Every woman goes down the aisle with half the story hidden."
"I'm a woman. I can be as contrary as I choose."
— Yvonne Villarreal
48. Fantasy gets fantastic
"The Lord of the Rings: The Fellowship of the Ring" and "Harry Potter and the Sorcerer's Stone" both hit theaters in 2001 and Hollywood's relationship with fantasy was forever changed. Both "The Lord of the Rings" trilogy and the "Harry Potter" series were critical and commercial hits, proving that stories set in worlds full of magic and magical beings (and visual effects) could wow more than just a niche audience that already knows the differences between hobbits and dwarves. They also showed that people were unafraid of sprawling epics told in multiple tentpole installments. All three "Lord of the Rings" films were nominated for multiple Academy Awards, and "Return of the King" (2003) swept all 11 categories in which it was nominated, including best picture. It's a feat that has yet to be matched.
— Tracy Brown
47. America goes hunting for Wigglytuff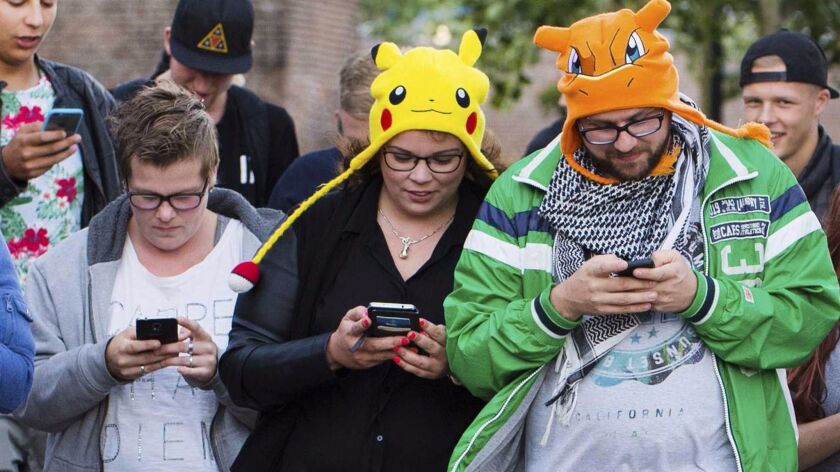 Every decade and generation brings with it new promises of video game technology. "Pokémon Go" was the rare marriage where digital advancements and gameplay perfectly mixed. The world agreed, and "Pokémon Go" earned an estimated $28 million in about 100 hours, according to analytics firm Sensor Tower. At the time, augmented reality held promise but was largely a novelty. Suddenly, with "Pokémon Go" we had mystical creatures in our homes and backyards. More than that, "Pokémon Go" became an excuse to explore. There were jokes made — look at all those people walking around parks looking at their phones rather than enjoying nature! But that was only a rallying cry for those who hadn't experienced the joy of capturing a fuzzy blue creature out in the wild. "Pokémon Go" did not distract us from our natural environments; it allowed us to rediscover them.
— Todd Martens
46. Documentary enters its golden age
It's the earliest form of cinema, so documentary film is often taken for granted, always there if you're interested. And by becoming interested to an exceptional extent, filmmakers and audiences have created a golden age of documentary. As a working critic I've seen literally hundreds of memorable docs since the century began, an unprecedented torrent that is not about to stop.
Reasons for this increased availability are not hard to find. The rise of inexpensive digital cameras has put the means of production in the hands of the workers. And the proliferation of cable and streaming outlets means these films can easily find a home after their theatrical runs. Welcome to the gold rush.
— Kenneth Turan
45. Black playwrights take center stage
A wave of writers — young, black, gifted — has galvanized the American theater. Veterans such as two-time Pulitzer winner Lynn Nottage ("Sweat," "Ruined") have carved a path that younger talents such as Tarell Alvin McCraney ("The Brother/Sister Plays"), Branden Jacobs-Jenkins ("An Octoroon"), Jackie Sibblies Drury (recent Pulitzer winner "Fairview"), Jeremy O. Harris ("Slave Play") and Aleshea Harris ("Is God Is") are barreling down. Breaking ground in form as well as content, these writers, continuing August Wilson's project in a new era, are interrogating with intrepid imagination the fractured reality of being African American in the 21st century.
— Charles McNulty
44. Kanye goes off-script
Kanye West's penchant for disruption can be traced back to the 2005 telethon for Hurricane Katrina in which he declared, "George Bush doesn't care about black people." For a minute-plus, West veered off-script to deliver a shaky but impassioned diatribe on the media's positing of black victims of the storm while actor Mike Myers stared blankly at the camera. Bush called it an "all-time low" of his presidency but the moment established West as a provocative, pro-black artist who advocated for his people by any means necessary — an image that, in recent years, has been called into question by the rapper's MAGA turnabout.
— Gerrick D. Kennedy
43. The L.A. art world sets its clock to 'Pacific Standard Time'
The history of art made in L.A. has long been the Greatest Story Never Told. "Pacific Standard Time: Art in L.A. 1945-1980," a sprawling series launched by the Getty Foundation in 2011 at scores of museums, traveled miles in the journey to rectify the omission. With exhibitions staged at more than 60 institutions across the region, "PST" unfurled itself as a mega event of unprecedented proportions. The first outing looked at the city's emergence as a global art center after World War II; a subsequent "PST" zeroed in on the profound impact of Latin American and Latinx artists.
— Christopher Knight
42. Two indies save cinema
Compiling a Top 10 list of the decade's best films, it wouldn't be a stretch to limit the titles to movies made by A24 and Annaupurna. Start with "The Master" and "Moonlight," move on to "Her," "The Florida Project" and "Lady Bird" and just keep flying. Megan Ellison began Annupurna in 2011, using her billionaire father's fortune to bankroll great American filmmakers like Kathryn Bigelow and Paul Thomas Anderson. A24 followed a year later, instantly creating the coolest brand in the business simply by giving idiosyncratic up-and-comers the freedom to pursue their vision and then champion it with style and humor. Who else would create an Oscar campaign for a Harmony Korine film?
— Glenn Whipp
41. Walter White knocks
Absolute power corrupts absolutely. Walter White (Bryan Cranston) showed us over five seasons of "Breaking Bad" what that adage looked like for an unassuming, broke chemistry teacher turned ruthless, moneyed drug lord. Though the AMC series was, in its entirety, the best thing about TV over the last 20 years, this speech, from Season 4's "Cornered," was a key moment in Walt's rise/demise, bringing his transformation into sharp focus. His wife, Skyler (Anna Gunn), assumed that he was in peril because of his "business" and insisted he go to the police: "You clearly don't know who you're talking to, so let me clue you in," he replied with a cold, steely stare. "I am not in danger, Skyler. I am the danger. A guy opens his door and gets shot, and you think that of me? No! I am the one who knocks!"
— Lorraine Ali
40. M.I.A. takes our money
A boast, a taunt, a joke, a plaint — M.I.A.'s breakout 2007 smash "Paper Planes" embodied them all as she rhymed about counterfeiting passports and taking tourists' money over a funky found-sound groove made of ka-booms and ka-chings. (That "Paper Planes" took off after turning up in a Seth Rogen weed comedy only sharpened its cultural critique.) Later, M.I.A. paid the song's sizable Clash sample forward by letting Jay-Z and T.I. loop "Paper Planes" for their "Swagga Like Us" — which she then performed with the rappers at the Grammys while as pregnant as could be.
— Mikael Wood
39. 'Crazy Ex-Girlfriend' generalizes about men
"Crazy Ex-Girlfriend" always had its finger on the pulse of contemporary gender politics and never more so than with the song "Let's Generalize About Men." A boisterous ear worm styled after the Weather Girls' hit "It's Raining Men," "LGAM" celebrated and skewered the primal female ritual of making blanket statements about all men over glasses of wine. It happened to appear in an episode of the musical comedy that aired as reports about Harvey Weinstein were rippling through the news, a time when a lot of women related to lyrics like, "Right now we're angry and sad/ It's our right to get righteously mad/ At every member of the opposite sex/ Oh, God we hate them!" The song poked fun at the generalizing but also recognized how cathartic it could be.
— Meredith Blake
38. Misty Copeland remakes the ballerina ideal
She is the San Pedro prodigy who grew up to become the first African American woman named principal ballerina in American Ballet Theatre's 75-year-history. As a black dancer with a nontraditional ballet body, Copeland redefined what it means to be a ballerina and transcended that exclusive world to become a pop culture celebrity. She performed with Prince, scored a sponsorship from Under Armour, wrote a bestselling memoir, was the subject of the 2015 documentary "A Ballerina's Tale," and danced in Disney's "Nutcracker and the Four Realms." She has become ballet's biggest star — the first classical dancer who's a household name since Mikhail Baryshnikov.
— Makeda Easter
37. Audiobooks let us read while we drive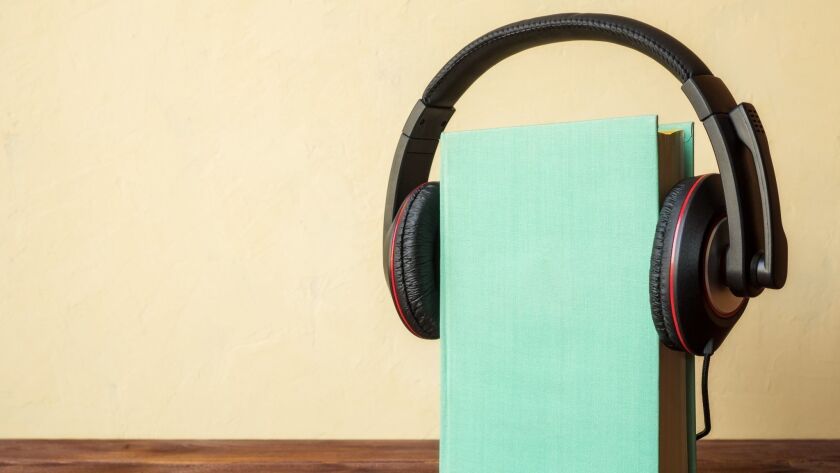 In a city that often lives behind the wheel, audiobooks offer a welcome escape from the grind of crosstown commutes. Luckily for Angelenos, in the last decade the production value has improved to meet the demands of a booming industry. (Sales totaled $940 million in 2018 according to the Audio Publisher's Association.) Audiobooks no longer feel ancillary to their print counterparts and the best examples reflect and expand upon their source's texture and form. Case in point: The groundbreaking audiobook of George Saunders novel "Lincoln in the Bardo" boasts a star-studded cast of no fewer than 166 narrators including Ben Stiller, Susan Sarandon and Don Cheadle. It's a standalone work of art that pays service to the chorus — and diversity — of voices in the book.
— Agatha French
36. Black history takes its place on D.C.'s National Mall
The 2016 opening of the National Museum of African American History and Culture was an important milestone not only in terms of creating an institution that centers the African American experience on the National Mall, but also for David Adjaye's resplendent building, which shows that Washington, D.C., needn't be a neo-classical graveyard.
It seemed like an impossible task. But Adjaye's building respectfully commemorates the grim history of slavery in the United States and also celebrates African American achievement. It's a monument that feels at home amid the stately architecture of the National Mall, but whose very presence also challenges the sunny national myths that gave rise to those structures. It also delivers moments of magic. Depending on the light, its bronzed screen façade can evoke mournful austerity or shimmering ebullience.
The museum's inverted pyramid form, designed by Adjaye in collaboration with Davis Brody Bond and the late Philip G. Freelon (a North Carolina-based architect known for his work on cultural institutions devoted to black culture), was inspired by the headdress of a Yoruban sculpture. At the heart of our nation's capital, now sits a touch of Africa — and a reminder of the labor that made possible the American project.
— Carolina A. Miranda
35. Aretha Franklin feels like a natural woman
The Queen of Soul's reign extended powerfully into a new century, with live performances that could match the finest of her younger years — watershed moments including her rendering of "My Country, 'Tis of Thee" at the 2009 inauguration of President Obama and in 2015 at the Kennedy Center Honors where she brought down the house saluting Carole King with a stunning performance of "(You Make Me Feel Like) A Natural Woman." We also got to see her in her prime through the release of "Amazing Grace," the long-shelved Sydney Pollack-directed documentary of her 1972 recording session for the gospel album of the same name. It was a glorious twilight. An all-star memorial service for her in Detroit after her death last year at 76 found numerous artists reaching down deep to pay homage, none more transcendent than Stevie Wonder's extraordinary harmonica solo version of The Lord's Prayer.
— Randy Lewis
34. Ai Weiwei makes dissent viral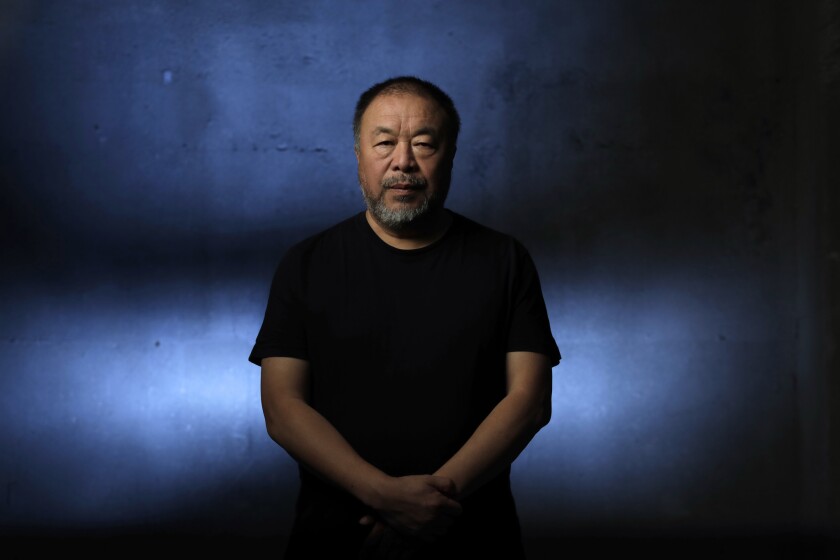 As China's most famous contemporary artist, he symbolized that country's bullish ascent while also playing provocative dissident, known for his social-justice-driven painting or sculpture or, in 2017, his first documentary feature film, "Human Flow," about global refugee crises. But Ai Weiwei is also known for, say, Instagramming pictures of his meatball dinner. He started blogging in 2006, was shut down by the Chinese government in 2009 and ever since has used social media to craft the profile of an art star who bridges cultures, at once highbrow and lowbrow, thoughtful and silly. He's an observer of the world who's also shamelessly self-absorbed. Perhaps more than any other artist, Ai and the ideas he addresses in his work embody the greater cultural zeitgeist.
— Deborah Vankin
33. Twitter gets bookish
Social media links people from across the globe, but it also collapses the distance between our private and public selves. Since its founding in 2006, Twitter has afforded writers and readers the kind of intimacy previously reserved for book tours, a chance to chat, check in and connect with the person on the other side of the page. Literary powerhouse Roxane Gay, for example, tweets incisive social commentary, (relatable) frustration about traffic snarls at LAX and book recommendations, recently highlighting Jami Attenberg's novel "All of This Could Be Yours." Plugging into Literary Twitter, Attenberg coined the hashtag and mini movement #1000wordsofsummer, which encourages writers to write 1,000 words-per-day for two weeks straight, attracting participation from writers like Saeed Jones. It doesn't always go well, of course. After criticism for problematic Twitter activity, novelist Joyce Carol Oates stopped tweeting in 2016.
— Agatha French
32. Kendrick Lamar takes 'Control'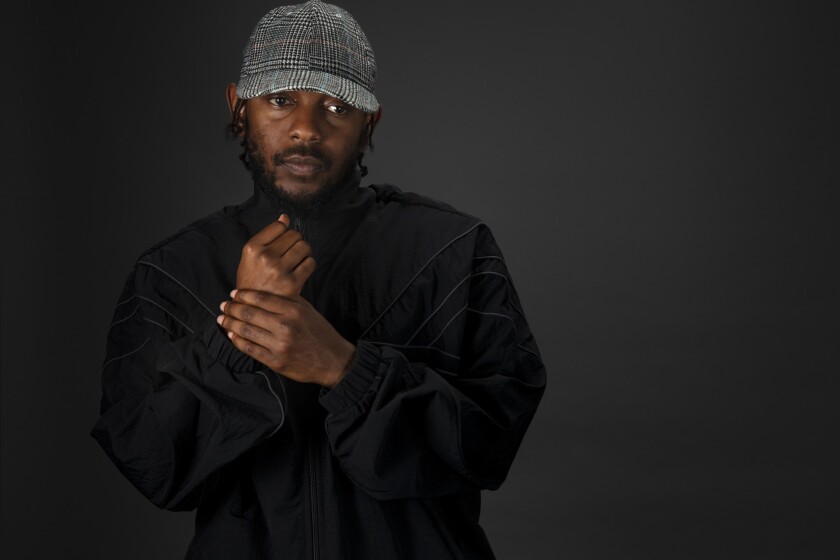 By 2013, Kendrick Lamar was already a successful, respected rapper, but that summer he wrested control of the crown to become the undisputed champ on his verse for Big Sean's track "Control." Addressing the competition by name — J.Cole, Wale, Pusha T, ASAP Rocky and Drake among them — Lamar boasted of being "important like the Pope / I'm a Muslim on pork" before declaring himself "the King of New York / King of the Coast." Musical retorts came within days: Mac Miller, Meek Mill, J. Cole and dozens more shot back in rhyme. Winning a Pulitzer Prize, which Lamar did in 2018, is one thing, but owning the entire rap world with a single verse is something to behold.
— Randall Roberts
31. TMZ changes the gossip game
It's hard to imagine Hollywood without TMZ, but the website started by lawyer and former local TV reporter Harvey Levin didn't come online until late 2005. With a name inspired by the entertainment industry's Thirty Mile Zone, it ate celebrities for breakfast, mixing tabloid sensibilities — it has been known to pay for tips — with a keen news sense and few limits on the "exclusive" details it published. Its first big scoop came in 2006 when Mel Gibson was arrested for DUI and went on an anti-Semitic rant. The site later broke the story of Michael Jackson's 2009 death, earning itself some cred in the journalism world it was helping to reshape.
—Christie D'Zurilla
30. Netflix's 'Skip intro' button
Genius.
29. TV titles become an art form
Remember the opening titles for "Gilligan's Island" and its bouncy theme about the passengers going on a "three-hour tour"? The credits for "The Mary Tyler Moore Show," with the star gleefully tossing her hat into the air on a busy city street? The inviting "Hill Street Blues" opening, with its ear-worm theme?
Title sequences have always been a key element of greeting viewers at the start of a TV episode, with catchy tunes and appearances by the stars in their roles on the show.
But in the last 20 years, TV's title sequences on series — particularly edgy dramas such as "The Sopranos," "The Wire," "The Walking Dead" and "Homeland" — have become their own entity, with intricate designs and inventive instrumental arrangements that could stand as their own mini-episodes.
The fiery, thundering opening of HBO's "Game of Thrones" is a prime example of how far opening titles have evolved. The 3-D animation showing the various kingdoms in play, accompanied by Ramin Djawadi's triumphant music, serves as a declarative gateway into the action. The Emmy-winning sequence was created by the Santa Monica-based company Elastic, which has also developed the detailed opening credits for other acclaimed series such as "The Crown" and "Westworld."
Other noteworthy title sequences include Showtime's "Homeland," which uses disjointed trumpet music and quick snapshots to illustrate the complicated mental state of its heroine, Carrie Mathison (Claire Danes), and "Succession," which uses faded home movies and a melancholy theme as an introduction to the wealthy but dysfunctional Roy family.
— Greg Braxton
28. 'Boyhood' bides its time
Quietly shot and assembled over 12 years as its child star grew into a young man, "Boyhood" became that movie rarity: an emotionally overwhelming drama that expands the possibilities of what the medium can do. While Richard Linklater's masterpiece of realism stands as a companion of sorts to Michael Apted's decades-sprawling documentary "Up" series, in fiction it still has no real equivalent, probably because its foremost quality — patience — is utterly antithetical to the ethos of filmmaking at the studio or independent level. To watch it is to experience something you've never quite seen before — and may never see again.
— Justin Chang
27. K-pop crackles
At the first KCON in Irvine 2012, a nerdy online niche of Korean pop culture in the U.S. suddenly had a physical meeting place, where fans could chat about their favorite K-pop acts, learn dance routines and swap Korean face-mask recommendations. Seven years and a move to L.A. later, BTS is perhaps the biggest band in the world and K-pop is thoroughly entrenched in pop culture the world over. A pass through the halls at the L.A. Convention Center today will find 150,000 of the most wholesome, devoted pop fans on the planet, and it shows no signs of waning anytime soon.
— August Brown
26. Taylor Swift skewers her exes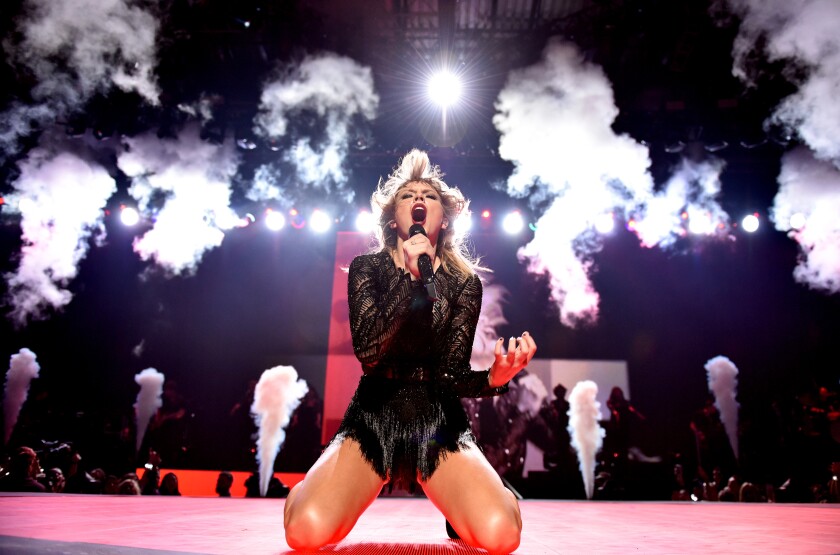 When Taylor Swift was prompted by a reporter in 2012 to respond to John Mayer's claim that he'd inspired her song "Dear John," the pop superstar played coy, saying, "How presumptuous! I never disclose who my songs are about."
Well, not explicitly.
But Swift — our young millennium's greatest chronicler of celebrity heartbreak — has hardly placed the identity of her subjects beyond deduction. (Reflecting on her breakup with a "James Dean daydream" widely thought to be Harry Styles, she called the resulting tune, uh, "Style.")
"Dear John," which appeared on Swift's 2010 album "Speak Now," is her masterpiece of the form: a nearly 7-minute-long acoustic ballad, written when she was all of 20, in which she surgically — and hilariously — dissects her relationship with an older dude with a "sick need to give love, then take it away."
Here, a close look at the song's most revealing moments.
Long were the nights when my days once revolved around you
Counting my footsteps
Praying the floor won't fall through again (1)
My mother accused me of losing my mind
But I swore I was fine, you paint me a blue sky
And go back and turn it to rain
And I lived in your chess game
But you changed the rules every day (2)
Wondering which version of you I might get on the phone
Tonight, well, I stopped picking up, and this song is to let you know why
Dear John, I see it all now that you're gone
Don't you think I was too young to be messed with?
The girl in the dress cried the whole way home, I should've known
Well, maybe it's me and my blind optimism to blame
Maybe it's you and your sick need to give love then take it away
And you'll add my name to your long list of traitors who don't understand
And I'll look back and regret how I ignored when they said, "Run as fast as you can" (3)
Dear John, I see it all now that you're gone
Don't you think I was too young to be messed with?
The girl in the dress cried the whole way home
Dear John, I see it all, now it was wrong
Don't you think 19 is too young
To be played by your dark twisted games (4) when I loved you so?
I should've known
You are an expert at sorry
And keeping the lines blurry
Never impressed by me acing your tests
All the girls that you've run dry
Have tired, lifeless eyes
'Cause you burned them out (5)
But I took your matches before fire could catch me,
So don't look now, I'm shining like fireworks over your sad, empty town (6)
Dear John, I see it all now that you're gone
Don't you think I was too young to be messed with?
The girl in the dress, cried the whole way home
I see it all now that you're gone
Don't you think I was too young to be messed with?
The girl in the dress wrote you a song
You should've known, you should've known
Don't you think I was too young?
You should've known
(1) With this vividly rendered opening — miles from the "cheap songwriting" that Mayer in his comments accused his ex of deploying — Swift makes clear right away that she's operating on a more sophisticated level than most of her peers. The clever "nights"/"days" wordplay evokes her background in Nashville, while that crucial "again," delivered on the record with just the right amount of vocal exhaustion, establishes a pattern of manipulation even as it nods to Swift's earlier songs about having been done wrong by other guys.
(2) Imagine one of those gently bent electric-guitar notes that define Mayer's music — then imagine someone in Swift's studio band unmistakably replicating it right here.
(3) By this point, the lyrics' telltale details, including the reference to an age difference, all appear to be pointing in one direction. Yet this line is an almost verbatim quote from "Runaway" by Kanye West, who'd recently premiered his song at the 2010 MTV Video Music Awards, one year after he infamously interrupted Swift's acceptance speech during the same event in 2009.
(4) Another apparent Kanye reference, in this case to the rapper's album "My Beautiful Dark Twisted Fantasy," which came out shortly after "Speak Now" (but whose title had been floated months in advance). Who said she had to limit a song to a single nemesis?
(5) Speaking of burns, this one is just savage — a breathtaking description of toxic masculinity that seems now to anticipate Swift's discovery of Joni Mitchell on her next album, "Red."
(6) "Your sad, empty town"! R.I.P., Mr. Whoever You Were.
— Mikael Wood
25. 'The Notebook' gives us a wet kiss
It's the fight in the rain that upped the game on movie kissing scenes forever.
24. The Obamas bring pop to politics
Not since FDR created the Fireside Chat has an administration so effectively used media to humanize a presidency and illustrate its policies. Whether it was POTUS selling the ACA with comic snark on "Between Two Ferns" and taking on a verse of "Sweet Home Chicago," or FLOTUS demonstrating "mom dances" alongside Jimmy Fallon to get America moving, or both of their summer reading and play lists (a tradition they've maintained), Barack and Michelle Obama understood that politics are pointless if you can't also celebrate good times. They even hosted South by South Lawn, an art, music, film and ideas festival modeled on Austin's South By Southwest. Their current production deal with Netflix makes perfect sense.
— Robert Lloyd
23. Audra McDonald rules Broadway
We mortals from the 21st century are blessed to walk the theatrical earth at the same time as Audra McDonald. A singer who solaces souls with her soaring soprano, she is just as revelatory as a dramatic actress. While still solidly in her prime, McDonald tied Julie Harris' record by winning her sixth Tony Award for her performance in 2014 as Billie Holiday in the musical play "Lady Day at Emerson's Bar and Grill." The only person to have won Tonys in four different acting categories, McDonald is bound to be crowned with a special lifetime achievement Tony (which Harris received in 2002), assuring her place among the best of Broadway's best.
— Charles McNulty
22. 'The Wire' schools us
Of all the heartbreaks of "The Wire," HBO's kaleidoscopic treatment of an American city, none cuts closer to the bone than its fourth and finest season, a magnificent and wrenching examination of life in West Baltimore through the lens of four middle-schoolers' divergent fates. In the fashion that made the series' name, there are, of course, near-countless detours, complications, mitigating and aggravating circumstances, but it's the elegant simplicity of the structuring conceit that lends the 13-episode arc its moral weight. Taken together, the stories of Dukie (Jermaine Crawford), Randy (Maestro Harrell), Michael (Tristan Mack Wilds) and Namond (Julito McCullum), not to mention those of their classmates, their families, even their teacher, former cop Roland Pryzbylewski (Jim True-Frost), add up to the most honest — and damning — assessment of the American educational system ever aired on television. I know of whence I speak: I watched it during my first year teaching in the classroom in rural South Louisiana, and its high-stacked, hope-laced tragedies left me consistently short of breath.
— Matt Brennan
21. Melissa McCarthy gets 'Spicey'
Melissa McCarthy's genius "Saturday Night Live" parody of White House Press Secretary Sean Spicer captured the insanity of a new, unprecedented presidency mere weeks into its first term. Dressed in a suit, tie and scowl, McCarthy channeled the scorched-earth approach of the Trump administration by swapping truth for lies, talking in circles and screaming at the press corps for asking "dumb!" questions. She booed New York Times reporter Glenn Thrush, drenched another journalist with a Super Soaker and locked CNN's correspondent in a cage. And when they still didn't get that the Muslim ban was NOT a ban ("your words!"), she used props. "Radical Moose-Lambs" remains the best shorthand yet for the absurdity of the Trump era.
— Lorraine Ali
20. The Broad taps the fountain of youth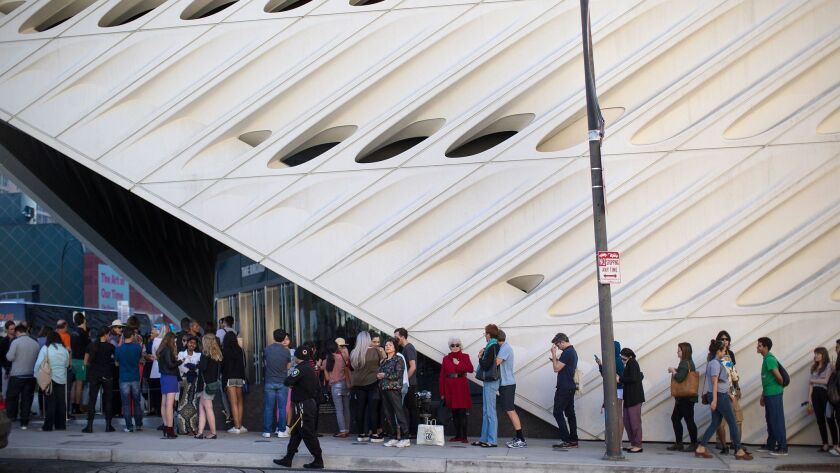 On Sept. 20, 2015, the Broad museum swung open its doors and instantly wrote the playbook on how to make museum-going cool among millennials. Futuristic architecture, glossy work by contemporary art stars, splashy special exhibitions, abundant selfie moments and free admission all contributed to an average visitor age of just 32, which is 14 years younger than the national average for art museums, according to the National Endowment for the Arts. The $140-million project from Eli and Edythe Broad brought critical mass to the Grand Avenue culture corridor, bridging Disney Hall and the Music Center on one side with the Colburn School and the Museum of Contemporary Art on the other. The Broad's standby ticket line snakes around the building most days, and the grassy plaza outside has become a downtown meeting spot. Influence? MOCA announced a few months ago that it will adopt a similar free-admission model. In place of traditional gallery security guards, the Broad hired "visitor services associates" who roam the galleries and are able to answer some questions about what's on view — a change that has been emulated by other museums. As Eli Broad recently put it in The Times: "We believe we have reinvented the American art museum."
— Deborah Vankin
19. Marvel creates the universe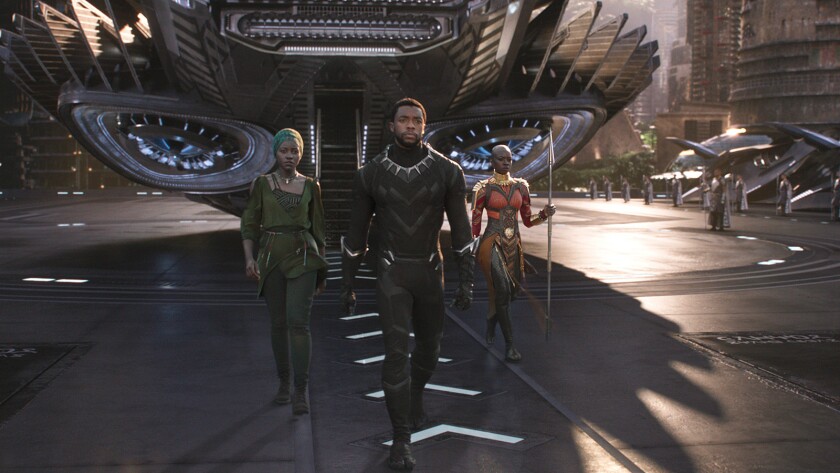 The unprecedented achievement of the Marvel Cinematic Universe is measurable in three ways: 1) It is by far the highest-grossing film franchise ($22.6 billion); 2) Its movies are typically among the top-rated on Rotten Tomatoes, with an average score of 84.7, "Fresh" rating for 23 films (10 rated 90 or better); and 3) Its competitors (i.e. Universal's "Dark Universe" or WB/DC's "Justice League Universe") pale in comparison. It has hired interesting filmmakers who put unique stamps on an unprecedented, arching epic. It is overcoming diversity problems with the billion-dollar successes of "Black Panther" (best picture nominee) and "Captain Marvel" and with "Shang-Chi" coming. And though Martin Scorsese is not persuaded, the MCU has proven the tentpole can also be a good movie.
— Michael Ordoña
18. Ava DuVernay minds the gap
In 2000, only two women had ever been nominated for an Oscar for directing. As we head into 2020, that number now stands at five women nominated and one big win for"The Hurt Locker's" Kathryn Bigelow.
This pretty much mirrors the changes for women filmmakers within the industry as a whole —steady, yes, but far too slow.
Since Bigelow's Academy Award in 2010, Greta Gerwig is the only woman to be nominated in the category, for "Lady Bird" in 2018.
Year after year, even when it seemed that women have been making great strides within the industry — as when Patty Jenkins' "Wonder Woman" grossed more than $800 million worldwide — the annual studies done by USC's Annenberg Inclusion Initiative have often been disheartening. The statistics still seem dismally low for women making movies in Hollywood. Yet for 2019 things are on track for a record number of female-directed films to be part of the top 100 movies of the year at the box office.
If one filmmaker can be seen to crystalize the changing attitudes and ongoing struggles for female filmmakers, it might well be director, writer and producer Ava DuVernay.
After her career as a publicist allowed her to see many aspects of the industry up close, DuVernay had her feature debut in 2011 with "I Will Follow." With her second feature, "Middle of Nowhere," she became the first African-American woman to win the U.S. dramatic competition directing prize at the Sundance Film Festival.
She followed that up with "Selma," which went on to be nominated for best picture, although DuVernay was notoriously not nominated for director. Since then she directed "13th," which was nominated for the Oscar for best documentary, and the big-budget children's fantasy tale "A Wrinkle In Time."
But her most notable recent work has been in television or streaming. As executive producer and creator of "Queen Sugar," she made sure that every episode was directed by a woman, many receiving their vital first episodic credits. She was also executive producer, co-writer and director on the limited series "When They See Us," which went on to 16 Emmy nominations.
As DuVernay said in what may be her most lasting quote, "If your dream only includes you, it's too small."
Just a cursory overview of theatrical releases directed by women in 2019 includes films directed by Anna Boden, Jennifer Lee, Lorene Scafaria, Greta Gerwig, Lulu Wang, Marielle Heller, Kasi Lemmons, Melina Matsoukas, Céline Sciamma, Mati Diop, Chinonye Chukwu, Lynn Shelton, Jennifer Kent, Alma Har'el, Elizabeth Banks, Sophia Takal, Catherine Hardwicke, Nisha Ganatra, Laure de Clermont-Tonnerre, Minhal Baig, Nia DeCosta, Cristina Gallego, Ry Russo-Young, Andrea Berloff, Gurinder Chadha and Joanna Hogg.
And next year will see Jenkins' "Wonder Woman" sequel in addition to major wide-release movies directed by Cathy Yan, Reed Morano, Chloé Zhao, Niki Caro and Cate Shortland.
The recently released lineup for the 2020 Sundance Film Festival had 46% of the films across four competition sections directed by women. The festival will feature new work from Eliza Hittman, Josephine Decker, Janicza Bravo, Heidi Ewing, Julie Taymor, Phyllida Lloyd, Miranda July, Liz Garbus, Emerald Fennell, Shana Feste and Dee Rees.
So while the Golden Globes recently announced their nominations with no women among the nominees for director or screenplay — and the Oscar nominations sadly could follow suit — those omissions now feel outside the curve, a willful turning away from many of the most vibrant and representative movies of the moment.
— Mark Olsen
17. Gustavo Dudamel pushes classical music upward — and outward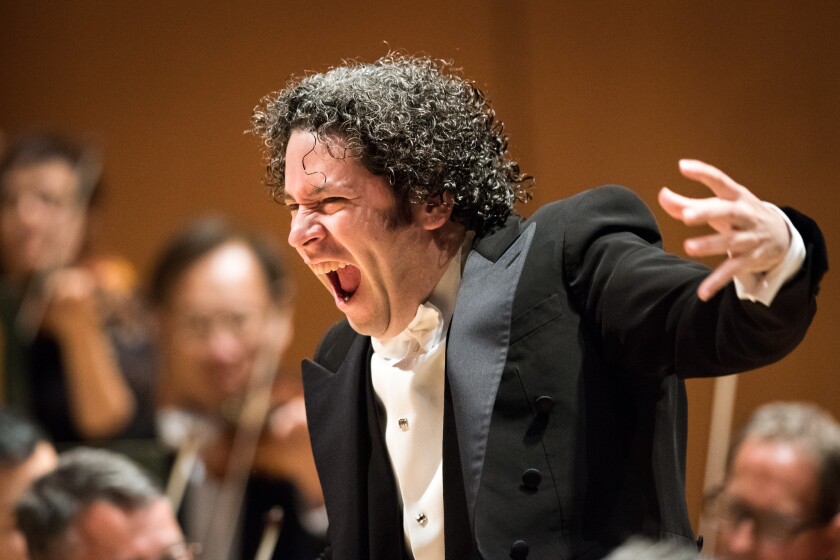 When he became music director of the Los Angeles Philharmonic in 2009, the 28-year-old Venezuelan already was touted as the most talented young conductor since Leonard Bernstein. In the decade that followed, Gustavo Dudamel has delivered. He has led the orchestra into uncharted grounds artistically, pushing it into different genres of music, dance and theater, not to mention community outreach and education, primarily through Youth Orchestra Los Angeles (for which Frank Gehry is designing a concert hall) — in the process becoming a role model and symbol of hope to Latino youth in L.A. and beyond. Dudamel oversees an orchestra that takes the biggest chances and premieres more new music than all other major American orchestras combined. In the process, Dudamel has become a probing, mature conductor and the most important music director around.
— Mark Swed
16. Jordan Peele clinks his teaspoon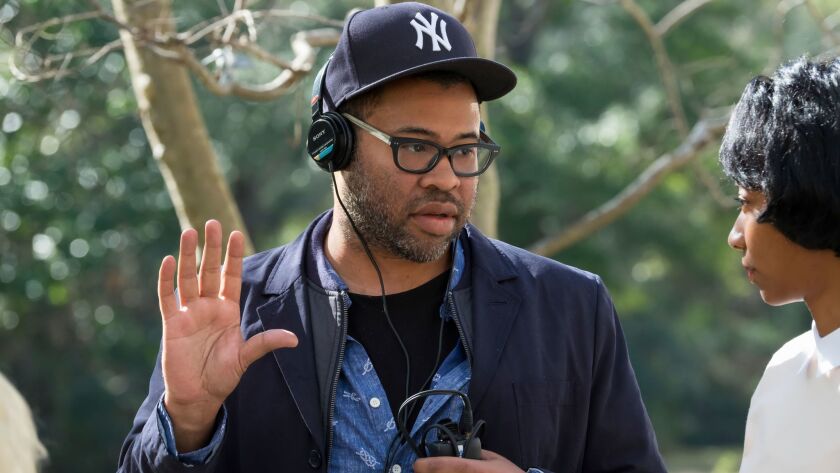 Sometime within the first two decades of the 21st century and this third millennium, the horror genre underwent a full evolution from its humble B-movie beginnings to the satirical, thoughtful "social thrillers" that dominate the box office today. Following in the footsteps of classics such as "Rosemary's Baby" and "The Exorcist," recent horrors like "Hereditary," "It Follows," "The Babadook" and "The Witch"earned not only cult followings but critical acclaim. None, however, exploded onto the cultural zeitgeist quite like Jordan Peele's "Get Out." Peele's directorial debut demonstrated that horror can engage with issues of social justice while making a splash at the box office. It was even able to land a best picture nomination at the Oscars, redefining the academy's perception of the kinds of films considered to be "Oscar worthy." Introducing "the sunken place" into the cultural lexicon, while catapulting talent including Daniel Kaluuya and Lakeith Stanfield into the limelight, "Get Out" was a horror movie that placed issues of race front and center. In under two hours it effectively put an end to the myth of a post-racial America.
— Sonaiya Kelley
15. Hip-hop topples rock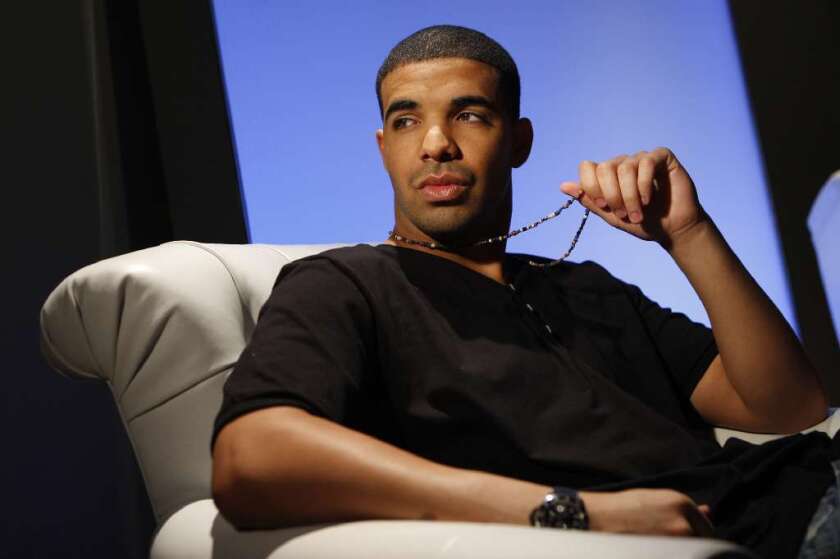 In 2017, the data firm Nielsen confirmed what everyone under 21 already knew: Hip-hop had overtaken rock, in terms of total consumption, to become the most popular musical genre in the U.S. For that year, eight of the 10 most popular artists were hip-hop/R&B, led by Drake and Kendrick Lamar, and the genre's dominance has only strengthened since. The leading streaming services are monopolized by hip-hop, the popularity of which has helped create billion-dollar tech unicorns and breathed new life into a given-up-for-dead recorded music industry. With that generational shift has, finally, come broader cultural acceptance: Over the course of the 2000s, rappers have gone from being persecuted over their lyrics to seeing those very couplets preserved by the Library of Congress. From Kanye to Kendrick to Tyler, the Creator, artists have become bona fide pop stars, corporate pitchmen, Hollywood players, tech moguls, label executives and Pulitzer winners, and even storied traditions including the Songwriters Hall of Fame and the Rock Hall now recognize how the genre is altering the DNA of contemporary music. Rock is now a niche genre (hey, it had a good run); hip-hop is the new status quo.
— Gerrick D. Kennedy
14. Netflix rattles Hollywood's cage
Love it or hate it, Netflix has changed the way entertainment is made. The company has seen huge growth by making it easy to stream content and then focusing entirely on what its subscribers will pay for. Its success has forced executives around Hollywood to reevaluate everything. What do we pay top talent? What size audience is big enough to make something worth doing? How much do audiences value diverse voices, documentaries, romantic comedies, grown-up films? Should we build a whole new business just to compete? Increasingly for big companies like Disney and Apple, the answer is "yes." And while many of these changes worry culture fans, Netflix has helped modernize the culture business by putting the audience first.
— Julia Turner
13. 'Lemon, it's Wednesday'
12. Prime time starts to look like America
Of the 26 new series that CBS, NBC, ABC and Fox unveiled in the fall of 1999, not one featured a minority in a leading role. Even secondary minority characters on these sitcoms and dramas were sparse. The broadcast TV industry, which had traditionally prided itself on being inclusive and progressive, was responsible for creating a nearly all-white landscape in prime time.
That autumn's slate created a firestorm, with several minority advocacy groups led by Kweisi Mfume, who was then head of the NAACP, expressing anger at the lineups and threatening to launch a nationwide boycott against the networks if they didn't start placing minorities in prominent roles. The protest was the beginning of a years-long effort by the broadcast networks to increase diversity.
That protest began a sea change in diversity on TV, from "black-ish" progenitor "My Wife and Kids," Damon Wayans' sitcom about an upper middle class black family — which premiered in the 2000-2001 season — to "Orange Is the New Black," Netflix's pioneering dramedy about life inside a women's prison — which ended its run this year. In the interim, broadcast, cable and streaming platforms alike have made diversity a prime element of many of their projects; academic studies have tracked representation in front of and behind the camera; and influential producers such as Shonda Rhimes, Mindy Kaling and Roberto Aguirre-Sacasa have created more space for people of color on our screens. There's still work to be done, but 20 years later TV is much more representative of a diverse U.S.
— Greg Braxton
11. Kim Kardashian West goes justice warrior
On June 6, 2018, Kim Kardashian West was finally taken seriously.
That's the day President Trump commuted the sentence of Alice Marie Johnson, a 63-year-old grandma who had already served 21 years of a life sentence for a first-time, nonviolent drug offense. Kardashian West was the one who had asked Trump to grant Johnson's freedom.
"When I looked at Alice, I said we can't just stop with one person. We have to change the laws," Kardashian said in a statement later that year, when she found herself working with senior White House aides on further criminal justice reform efforts.
The evolution of this woman who's famous for being famous, this woman whose aggregate social media following tops 200 million, has been nearly two decades in the making. The millennium so far has seen Kardashian West start with a sex tape and a reality-TV show and emerge a polished mother of four who's managing multiple businesses and studying to pass the bar.
"I've always known my role, but I just felt like I wanted to be able to fight for people who have paid their dues to society," Kardashian West told Vogue in April. "I just felt like the system could be so different, and I wanted to fight to fix it."
In the past, her role had been well defined. She modeled a lifestyle on E!'s "Keeping Up With the Kardashians" that fans wanted to emulate — and were willing to pay for. She filled her social media pages with scantily clad selfies and myriad shots of her fashion and beauty adventures. A nonstop generator of celebrity news, she finally married Kanye West, who produces his own buzz. She didn't party or go to rehab, but she did break the internet by posing nude, provocatively oiled up and balancing a champagne glass on her extremely famous derriere.
As a driver of web traffic, the reality star was extraordinary and omnipresent.
Then, just when it seemed nothing could derail the Kardashian train, something did: In late 2016, Kim was robbed at gunpoint in her Paris hotel room by professionals who took $10 million worth of jewelry, some of which she'd flaunted on social media. Bound and thrown in a bathtub, the 5-foot-3 mother of two begged for her life. She thought of her kids. She thought she was going to be raped.
"You realize, in those moments, that what they're there for means nothing," she told The Times two years later. "You would trade it all for your life."
Any other American woman violently robbed overseas would have gotten a flood of sympathy; Kardashian West was accused, initially, of doing it all for the publicity. Traumatized, she dropped off the radar. "KUWTK" was put in hiatus. There was a disturbance in the celebrity-gossip Force.
Since then, a new Kim Kardashian West has emerged. She's relatively low-key on social media. Sure, she still makes missteps. And her businesses are still thriving: She commands six-figure fees for sponsored social media posts, and her net worth is estimated at $350 million. She just launched her own cosmetics line, KKW Beauty.
And earlier this year, she also quietly funded a 90-day campaign that helped 17 prisoners go free.
That's reality.
— Christie D'Zurilla
10. Walt Disney Concert Hall crowns Los Angeles
Can one building change a city? Since architect Frank Gehry's Disney Hall opened Oct. 24, 2003, it has become the symbol of L.A. as the city of the new millennium. Yes, it provided a place for the Los Angeles Philharmonic to become the most important orchestra in the country. It also demonstrated what a concert hall can be, influencing every major concert hall built since. More important, it redefined what a building can mean to a community, jumpstarting the transformation of DTLA into an actual downtown — paving the way for the Broad museum, Grand Park, the Arts District and others to piggyback on the success. Now, Disney Hall is inspiration for Gehry's nearby Related project and the new Colburn concert halls that the architect is designing, aiming to turn Grand Avenue into the grandest arts avenue in America.
— Mark Swed
9. Britney shaves her head
Even now you can probably see the pictures in your mind. A young woman holds a set of electric clippers to her head, smiling half-heartedly as she shaves off her long brown hair. She's not doing the greatest job of it; a number of thin strands remain behind the blade. But by the time of the next photo, taken a few days later, the wisps are gone, and so is the half-smile: In this one the bald woman's face is twisted in rage as she batters somebody's silver SUV with a large green umbrella.
The images from 2007 are memorable by any standard. What made them shocking, of course, was that they showed us Britney Spears, America's onetime sweetheart turned sexy snake handler, just a few years removed from her string of inescapable hits that defined desire for a generation. Would we say that the moments depicted in the photos — clear evidence of Spears' suffering at the time — were something we loved in this millennium? Let's not. But our witnessing these painful events is a different story.
Think of it as a glitch in the teen-pop matrix: After years of accepting the fantasies spun by Spears and 'N Sync and Christina Aguilera and the Backstreet Boys (and, of course, by their handlers), suddenly we got a glimpse behind the glittered curtain; the ugly pictures led us to realize that the hit factory was staffed by real people with complicated minds of their own. And that set off a flowering of critical thinking, even among the youngest listeners, that helped shape the way pop proceeded from there.
You don't get to Kesha's rowdy "Tik Tok" or Justin Bieber's TMZ-ready "Sorry" or any of Miley Cyrus' post-Disney freakouts without Britney's umbrella attack. And you certainly don't get to Billie Eilish's smash 2019 debut, which opens with a bit of apparently spontaneous studio chatter meant to undermine the idea of pop perfection before the music has even begun. (Lest you think of Britney and Billie as oppositional figures, rather than points on a continuum, note that the latter proudly wore a Britney T-shirt at this month's Jingle Ball concert.)
Were stars rebelling against systems before 2007? As Eilish might say: Duh. But Spears' breakdown dovetailed with the rise of social media to dismantle the old illusions and bring reality, or at least a convincing version of it, into the light. "Back in the day, we had to keep everything very clean in order for the gatekeepers — MTV and 'TRL,' the big Top 40 radio stations — to give us that platform," said Johnny Wright, the veteran talent manager who's overseen acts including Spears, New Kids on the Block and Justin Timberlake. "Now artists can freely express themselves outside the machine."
Indeed, we listen today — and often on streaming services that further reduce the role of corporate middlemen — with the understanding that music is only one part of a pop idol's story that's continuously playing out on Instagram and TikTok and YouTube. Professor Joe Bennett, who teaches about the record industry at Berklee College of Music, points out that this reliance on cheap social media is good news for a business that's rebounded from its post-Napster low point but which still pays more attention to costs than during the late-'90s boom time. Compared to the lavish music videos of yore, a tweet actually delivers more authenticity for a fraction of the price.
But the increased access to stars has also made us eager to believe that they control their own lives and careers — to believe in their sense of agency, to use a term nobody was using in the era of "…Baby One More Time." When we read Ariana Grande speaking in an evidently unfiltered manner on Twitter, we expect to find the same amount of her in her music, which registers as a distinct shift from the era when Max Martin and a handful of other Swedish studio wizards more or less controlled the sound and content of teen pop.
"I can't remember the last time I wrote a song the artist wasn't involved in," said Ali Tamposi, a songwriter who's created tunes with Camila Cabello and Demi Lovato. And that involvement, particularly among female singers, Tamposi adds, has broadened the representation of pop's primary subject — sex — beyond the limits of the male gaze that no doubt helped push Spears to shave her head nearly 13 years ago.
The old factory hasn't closed for good: Perhaps the biggest teen-pop act in the world right now is BTS, the Korean boy band formed inside Seoul's deeply systematized K-pop scene. But even that industry, which has been rocked in recent months by sexual scandals and a number of tragic celebrity suicides, is beginning to show signs of rupture. We've seen these pictures before.
— Mikael Wood
8. 'Mad Men' takes us to the moon
Had Robert Morse's poignant rendition of "The Best Things in Life Are Free" sent off not only his philosophical ad man, Bert Cooper, but also "Mad Men" itself, "Waterloo," the series' shadow finale, might rightly be remembered as an episode for the ages. Set during the Apollo moon landing, the hour is full of the earthbound pleasures for which Matthew Weiner's drama was duly famous: Napoleon, "The Wild Bunch," office politics, "I am your strength." Indeed, it's in weaving together that celestial event and a pitch about hamburgers that "Waterloo" most perfectly encapsulates "Mad Men's" allure, while also closing the circle on its central relationship. As the torch passes to former secretary Peggy Olson (Elisabeth Moss) from her unlikely mentor, Don Draper (Jon Hamm), "Waterloo" finally acknowledges the manipulation — the seduction — that accompanies all advertising, all television, all art. "Sitting in this room, we can still feel the pleasure of that connection," Peggy says of watching the lunar landing on live TV. "Because, I realize now, we were starved for it."
— Matt Brennan
7. Tony Soprano stops believing
The hardest thing a beloved TV series can do is stick the ending in a way that does justice to everything before it. Harder still is to do so in a way that feels transformative in its own right. "The Sopranos'" gobsmacking ending elevated Journey's "Don't Stop Believin'" from a dirtbag karaoke staple into television history as the most perfectly music-supervised moment in the history of the medium. Play those piano chords and anytime you need to forget how "Game of Thrones" wrapped up.
— August Brown
6. The iPod domesticates digital music
We're still awaiting those jet-packs that well-meaning futurists promised us all long ago, yet the dawn of a new millennium brought music fans the next-best fantasy item: the iPod, a way to easily carry, and listen to, thousands of songs on demand. All your music? It's in your pocket.
In tandem with the introduction of the iTunes digital music service, Apple instantaneously legitimized and legalized the digital music revolution when the first iPod was released in April 2001. The standard issue iPod earbuds left much to be desired sonically, but the sheer convenience of having 24-7 access to a massive music library was little short of miraculous. The stand-alone iPod was soon supplanted by smartphones that carry so much of our personal data, music included, and streaming eventually changed the model altogether, but for music nerds, there was nothing like that first bloom of digital love, when you could take your newly digitized collection of rare '60s soul, '70s punk and '80s Latin freestyle and enjoy the spoils of your passion anywhere and everywhere you desired.
— Randy Lewis
5. 'The Real Housewives of Orange County' alters reality
The premiere of "The Real Housewives of Orange County" in March 2006 is arguably the big bang of Bravo network's formation as a reality TV kingpin — and the starting point of a franchise that would become a cultural phenomenon. Before Instagram made voyeurism easy, the series documented the personal lives, family dynamics and Sky-brand tops of several affluent, tequila-loving women — including Vicki Gunvalson, Kimberly Bryant, Jo De La Rosa, Jeana Keough and Lauri Waring — offering a glimpse of their aspirational lives while cracking the veneer with their petty fights. Soon enough, fans found themselves connecting to the women's personal struggles, from marital strife to financial hardship to the stresses of motherhood, eventually inspiring other incarnations of the show across the country and around the world. Salt Lake City next joins the melodrama, which through the years has gifted viewers table-flipping, wig-pulling, fake-cancer scandals, and something called PuppyGate.
— Yvonne Villarreal
4. 'Moonlight' makes the Oscars matter
Detractors love to ding the Oscars for being an overlong snooze-fest, but the show does occasionally deliver a truly shocking moment: the streaker, Sacheen Littlefeather taking the stage to decline Marlon Brando's "Godfather" Oscar, "Crash" beating "Brokeback Mountain," John Travolta's "Adele Dazeem" flub. The 2017 best picture mix-up, though, tops them all. When Warren Beatty and Faye Dunaway erroneously named "La La Land" the winner, only to have that film's producer Jordan Horowitz declare that "Moonlight" had, in fact, won, the audience in the Dolby Theatre and at home gasped in unison. A million memes and punchlines followed. But the Oscars' most embarrassing fumble may end up being best remembered for the grace that everyone involved displayed. And coming after two years of #OscarsSoWhite backlash, the fact that "Moonlight" was the Academy Awards' first best picture winner with an all-black cast and an overt LGBTQ storyline made the night all the sweeter.
— Josh Rottenberg
3. 'Hamilton' changes everything
Lin-Manuel Miranda achieved something few imagined possible in a society glued to its screens: He made theater the center of the pop cultural universe. "Hamilton" is an improbable juggernaut, a rap musical about Alexander Hamilton and his fellow Founding Fathers played by a multicultural cast ready to reclaim American history. First Lady Michelle Obama called it "the best piece of art in any form" she had seen. Music royals such as Beyoncé and Jay-Z proudly paid obeisance. Show music was once again streaming into adolescents' ears. When Vice President-elect Mike Pence showed up, the cast's curtain speech directed at the incoming Trump administration caused a political conflagration, but that didn't stop VIPs from both sides of the aisle from plunking down a king's ransom for premium tickets ($850!) to the must-see show of the new millennium. "Hamilton" didn't just bust out of the theater ghetto: With its critical acclaim, staggering box office, generation-crossing popularity, 11 Tony Awards, Pulitzer Prize and revolutionary casting, the musical carved a path to a more egalitarian future.
— Charles McNulty
2. 'Enlightened' unleashes female rage
Laura Dern's Amy Jellicoe, a middle-aged woman whose workplace meltdown leads her on a bumpy path to self-improvement, appeared on our screens in 2011, a time when "prestige TV" was defined by male antiheroes cheating, murdering and cooking meth. "Enlightened," created by Dern and Mike White, showed that average people just trying to make their lives better could make for bittersweet, deeply humane comedy. The HBO show managed to poke fun at Amy's foibles while remaining respectful of her ultimate goal — happiness. And though it was canceled after two seasons, "Enlightened" was a prescient series, tapping into the power of female rage years before it became a prevalent cultural and political force.
— Meredith Blake
1. Beyoncé conquers Coachella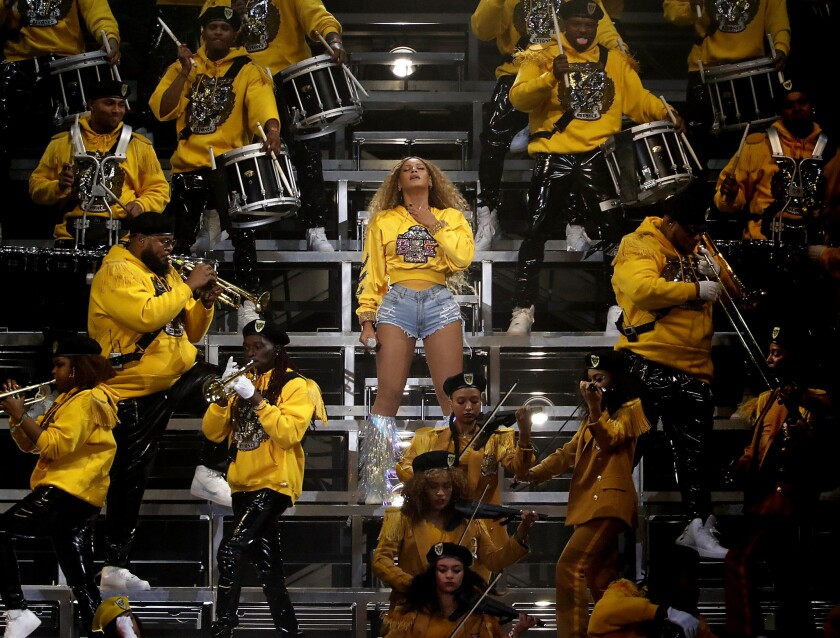 Beyoncé stands in silence as guttural roars pierce the night sky around her. Flames bellow from behind and violinists offer a gentle overture as she surveys her audience. Eyes closed, she begins to sing "Lift Every Voice and Sing," a.k.a. the black national anthem, before the frosty synths of her audacious black-power paean, "Formation," hit.
Knowing she would make history as the first black woman to headline the Coachella Valley Music and Arts Festival in 2018, Beyoncé made the most radical statement of her career with an ambitious performance that paid tribute to black culture and celebrated the bold, nuanced work now at the center of her artistry.
Themed as an homage to the near-spiritual, communal experience of homecoming revelries at historically black colleges and universities, the show saw the pop star spend two hours distilling her discography across a tapestry of black expression that has inspired her.
She interpolated riffs from "The Wiz," Outkast and a Malcolm X speech and wove together the chopped and screwed beats from her native Houston and the brassy horns and bounce music of New Orleans with traditional hip-hop flourishes, dancehall and Afrobeat rhythms. During the April 14 show, she was joined by some 100 dancers as well as her sister, Solange, her husband, Jay Z, and her former platinum-selling girl group, Destiny's Child.
While Beyoncé today enjoys near-mythical status, it's worth remembering that at the start of the decade, she was an artist questioning her path, having spent half her life atop the charts — first with Destiny's Child and then as a solo star.
"At some point in my career, I felt like I was doing way too much. I felt like I had been so commercially successful, it wasn't enough," she mused in a self-directed 2013 HBO documentary. "It's something really crippling. You can't express yourself. I don't want to have to sing about the same thing for 10 more years."
A new Beyoncé emerged with 2013's self-titled "visual album," a collection of songs and videos that disrupted the music industry when she released it by surprise. It was a revelation, as she sang forcefully about sex, racial politics, religion, family and feminism. Her work grew only more personal and political with 2016's "Lemonade," a meditation on black womanhood.
As her music became more provocative, her live performances became more audacious.
She headlined the Super Bowl in 2013 and stole the show again three years later when she debuted "Formation," with nods to the Black Panthers and Malcolm X; delivered awe-inspiring album retrospectives on award shows and toured stadiums across the world with visually grand spectacles.
All of her ambitions for the stage coalesced with Coachella, her most masterful performance yet.
Driven by a deep reverence for black art and its architects, Beyoncé delivered not just the most powerful show of her career, or the most talked-about set in Coachella's history, but also one of the great concerts in the history of rock 'n' roll, comparable in might to James Brown at Boston Garden or Elvis' comeback special. At the peak of her considerable powers, in the desert night, she reached for the sublime and transcended it.
— Gerrick D. Kennedy
---