Kim Kardashian just trademarked 'Kimono.' Let the backlash begin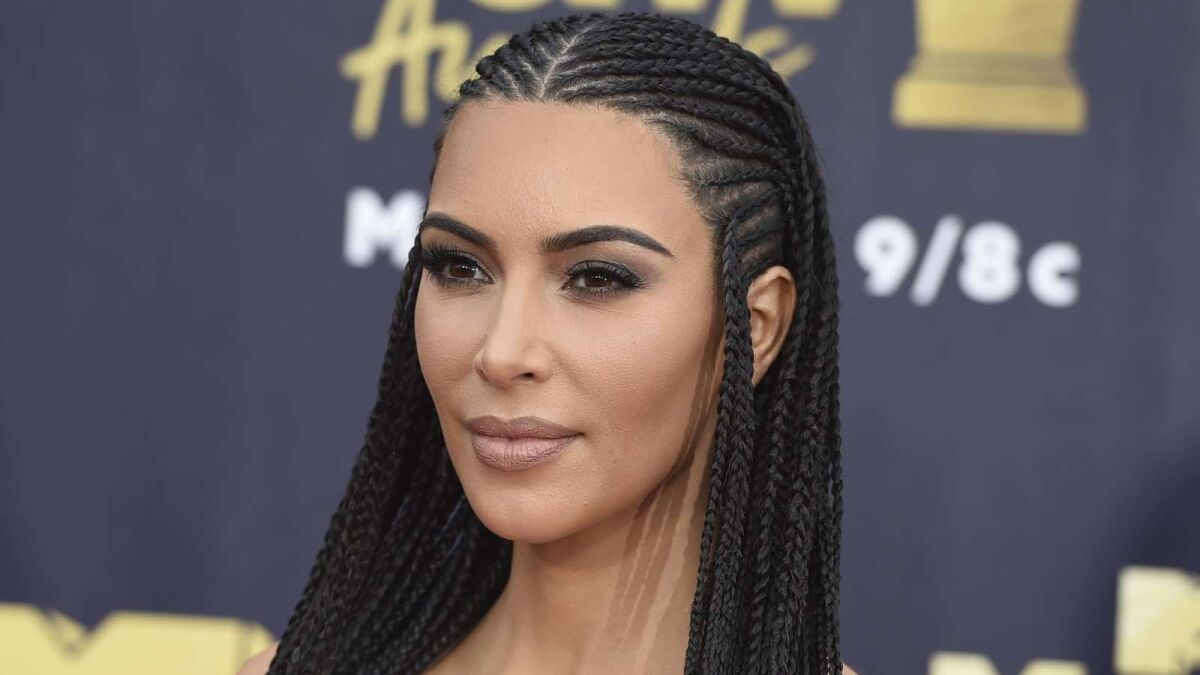 Kim Kardashian West launched a shapewear line Tuesday with the unfortunate name Kimono Solutionwear. Because Kim, get it?
And so began another round of Kim K. being accused of cultural appropriation. Like when she wore Fulani braids, or an Indian headpiece or looked like she was in blackface.
It appears nobody in Kardashian's orbit was too worried that the Japanese got to "kimono" first, a few centuries back, when they named those loose-sleeved robes that are traditionally worn as formal outerwear.
"Finally I can share with you guys this project that I have been developing for the last year. I've been passionate about this for 15 years. Kimono is my take on shapewear and solutions for women that actually work," Kardashian wrote Tuesday on Instagram.
"I would always cut up my shapewear to make my own styles, and there have also been so many times I couldn't find a shapeware [sic] color that blended with my skin tone so we needed a solution for all of this."
While the coming-soon line appears to be body-inclusive, running in sizes from XXS to 4XL and in nine skin-toned shades, the brand's name upset some people on social media, who called it "problematic at best" and tagged Kardashian a "culture vulture," among other names.
Yes, Kim Kardashian's 'Kimono' is cultural appropriation. And she's not alone »
"Rih would never. Bey would never. Anyone with a working brain would never," wrote Twitter user stylevoguette, referencing Rihanna and Beyoncé.
A user going by Leisha_17 had a different complaint, however, tweeting: "Probably is a good product but the name.... I hear it as 'Kim, oh NO!'"
Kardashian was also dragged for not using any plus-size models in her images. And for not having zippers. All told, it looks like a lot of ways to lose.
Incidentally, the word Kimono has previously been trademarked twice by others, for products including software and "sheaths for pens."
However, "Kimono," "Kimono Body," "Kimono Intimates" and "Kimono World" do appear to be among the other Kardashian-empire trademarks filed and awaiting review. For the most part, the applications target clothing (shapewear, lingerie, T-shirts) and products made of leather or imitation leather (handbags, wallets, dog harnesses, whips).
Yes, whips. Maybe they're supposed to go with future lingerie?
@theCDZ on Twitter and Instagram
---
Get our L.A. Goes Out newsletter, with the week's best events, to help you explore and experience our city.
You may occasionally receive promotional content from the Los Angeles Times.