2022... What a year — actually, a tremendous year — where we got to engage with a talented pool of photographers worldwide to create some inspiring and engaging celebrity portrait photography.
Among the hundreds and hundreds of portraits we got the opportunity to produce, I've collected a few of memorable ones that moved, delighted and made us pause. Some of these photos have not been previously published.
I am extremely honored to have worked with our small team of entertainment photo editors— Brandon Choe, Calvin B. Alagot and Jacob Moscovitch as we produced, photo directed and curated toward a new vision for entertainment photography at The Los Angeles Times. It was a meaningful experience, day after day, as we were reminded of why we love photography so much.
Onward, Kate Kuo
Bill Nighy by Craig Fleming
Bill Nighy on mortality, fandom and the acclaim surrounding his role in 'Living'
Judd Hirsch by David Billet
How Judd Hirsch steals 'The Fabelmans' in just one scene
Nafessa Williams by Aaron DuRall
Why a kiss was worth fighting for in the Whitney biopic 'I Wanna Dance With Somebody'
Viola Davis by Oye Diran
Viola Davis and Julius Tennon have a great love story. It led to one of the year's best films
Zoe Kazan and Carey Mulligan by Evan Mulling
How Zoe Kazan and Carey Mulligan take down Harvey Weinstein in 'She Said'
Aubrey Plaza by Maiwenn Raoult
Hollywood can make you 'miserable.' 'White Lotus' star Aubrey Plaza just laughs it off
Barry Keoghan by Charlie Gates
How Barry Keoghan manifested a role in 'Banshees of Inisherin'
Emily Blunt by Evelyn Freja
Emily Blunt finds the thrill of revenge in 'The English'
Sadie Sink by Victor Llorente
Sadie Sink finds moments of humor as she unleashes the rage in 'The Whale'
Stephanie Hsu by Tracy Nguyen
Humor, humanity and a pig on a leash. Stephanie Hsu brings it all for dual roles
Taylor Russell by Elizabeth Weinberg
Taylor Russell delves into deeper themes — desire, isolation — behind the cannibalism
Ayo Edebiri by Richie Ramirez Jr.
How an up-and-coming comic broke big with the drama 'The Bear'
Michael Imperioli by Peter Fisher
How Michael Imperioli nearly tanked his 'White Lotus' Season 2 audition
Tenoch Huerta by Irvin Rivera
'They erase everything': For this 'Black Panther 2' star, representation is resistance
Michelle Yeoh by Jessica Chou
Michelle Yeoh laughs at 60: 'Yes! Finally! I'm cool!'
Eddie Redmayne and Jessica Chastain by Evan Mulling
Jessica Chastain, Eddie Redmayne aim for utter authenticity in true-crime saga 'Good Nurse
Colin Farrell and Brendan Gleeson by Justin Jun Lee
Colin Farrell doesn't have many 'true friends.' But Brendan Gleeson is one
Lainey Wilson by Libby Danforth
How Lainey Wilson, an '11-year overnight sensation,' became country music's brightest new star
Eve Hewson by Evelyn Freja
Hollywood misogyny 'broke' Eve Hewson. It took a killer role to put her right
Matt Smith by Vincent Tullo
Matt Smith is 'House of the Dragon's' 'agent of chaos.' And he's loving every minute
Becky G by Amy Lombard
Becky G: L.A.'s homegrown, go-to Latin pop star
Andrew Watt by Annie Noelker
From touring in vans to FaceTiming with Elton, the unlikely journey of superproducer Andrew Watt
Taylor Swift by Kent Nishimura
TIFF 2022: Viola Davis, Joe Jonas, Nicolas Cage, Taylor Swift, Jennifer Lawrence, Brian Tyree Henry, and more stop by L.A. Times Photo Studio
Niecy Nash-Betts by Jason Armond
'Make love, skinny dip and drink expensive champagne': Inside Niecy Nash-Betts' second act
Wet Leg by Caity Krone
Wet Leg, adorably, have no idea what the Grammys are
Jennifer Hudson by Christina House
In the fight to be 'the next Oprah,' Jennifer Hudson is counting on one weapon: herself
Anthony Carrigan by Annie Noelker
'Barry' dials up the pressure on NoHo Hank. And Anthony Carrigan is all for it.
Rosalía by SeoJu Park
'Rosalía is the truth': How a Spanish flamenco singer defied convention and rewired pop
Demi Lovato by James J. Robinson
The remaking of Demi Lovato: 'I am owning my dark side'
J. Smith Cameron by Vincent Tullo
How an improv moment sealed that curious Gerri and Roman chemistry on 'Succession'
Doechii by Dania Maxwell
From Silly Bandz to bare-breasted warrior: How Doechii became hip-hop's most electrifying new star
Hannah Einbinder by Mariah Tauger
Hannah Einbinder still does stand-up. Here's why she expects to bomb.
Bowen Yang by Peter Fisher
Bowen Yang thrives in the background of 'SNL' skits but, boy, when he's center stage ...
Seth Rogen by Annie Noelker
Seth Rogen doesn't want you to like him this time. Really.
Toheeb Jimoh by Brandon Michael Young
How Toheeb Jimoh of 'Ted Lasso' found his character's home — and his own
Lee Jung-jae by Angella Choe
Nobody wanted to make 'Squid Game.' Now it's making history
Penelope Cruz and Antonio Banderas by Victor Llorente
Why 'Official Competition' reunited Antonio Banderas and Penélope Cruz
Austin Butler by Whitten Sabbatini
How 'Elvis' star Austin Butler lost — and found — himself in the King of Rock 'n' Roll
Bowen Yang, Joel Kim Booster, Conrad Ricamora and Andrew Ahn by Justin J Wee
How queer Asian American rom-com 'Fire Island' became summer's sexiest breakout hit
Lizzo by Kayla James
Lizzo's building a positivity empire with pop music, shapewear and now reality TV
Renee Zellweger by Pat Martin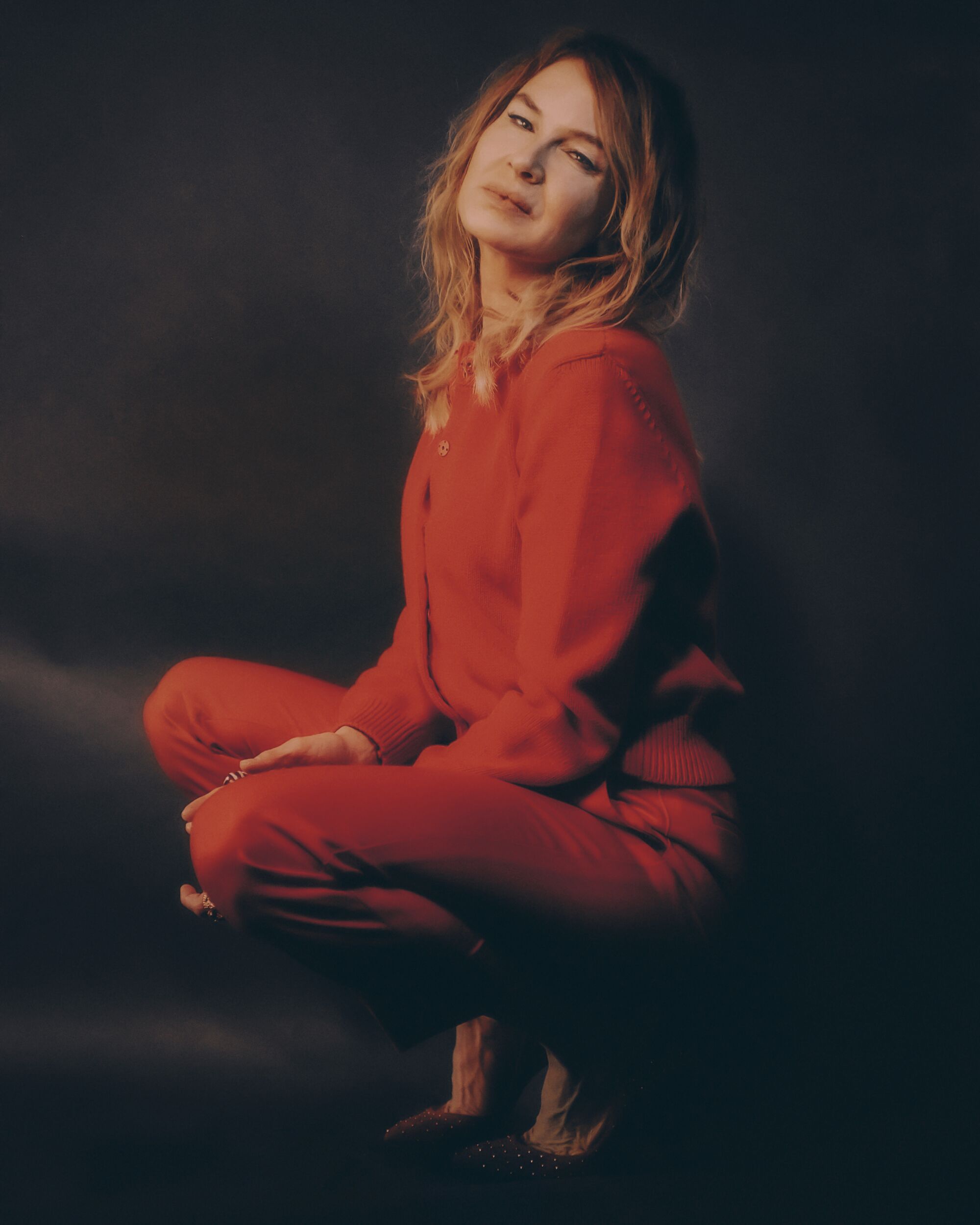 Why Renée Zellweger took on the strange world of convicted killer Pam Hupp
Adam Scott and Ben Stiller by Devin Oktar Yalkin
Ben Stiller, Adam Scott on the claustrophobia of the 'Severance' set, Innies and Outies
Benjamin Benne by Dania Maxwell
Rising playwright Benjamin Benne combats Trump's anti-Mexican rhetoric with 'Alma'
John Waters by Genaro Molina
John Waters' day in L.A.: Thoughts on his novel, Johnny Depp, Woody Allen and the U.S.A.
Henry Winkler by Peter Fisher
'Barry' gets intense for Henry Winkler. Here's why that is such a good thing
Jabari Banks by Yuri Hasegawa
A 'Let's play it for real' approach keeps 'Bel-Air' dramatic — and fresh
Matt and Ross Duffer by Kovi Konowiecki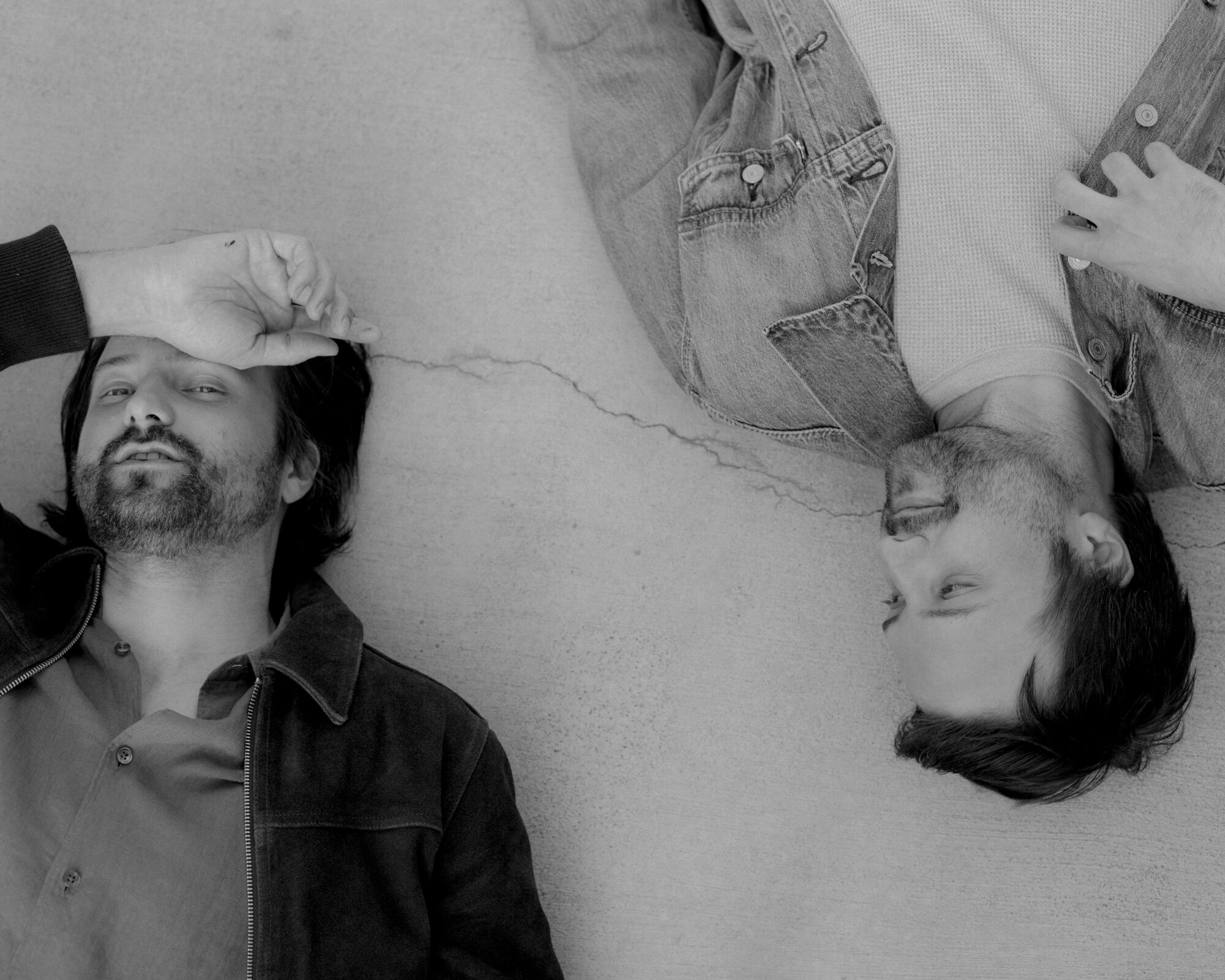 The 'Stranger Things' kids are headed for scarier adventures this season
Imogen Poots by Erik Tanner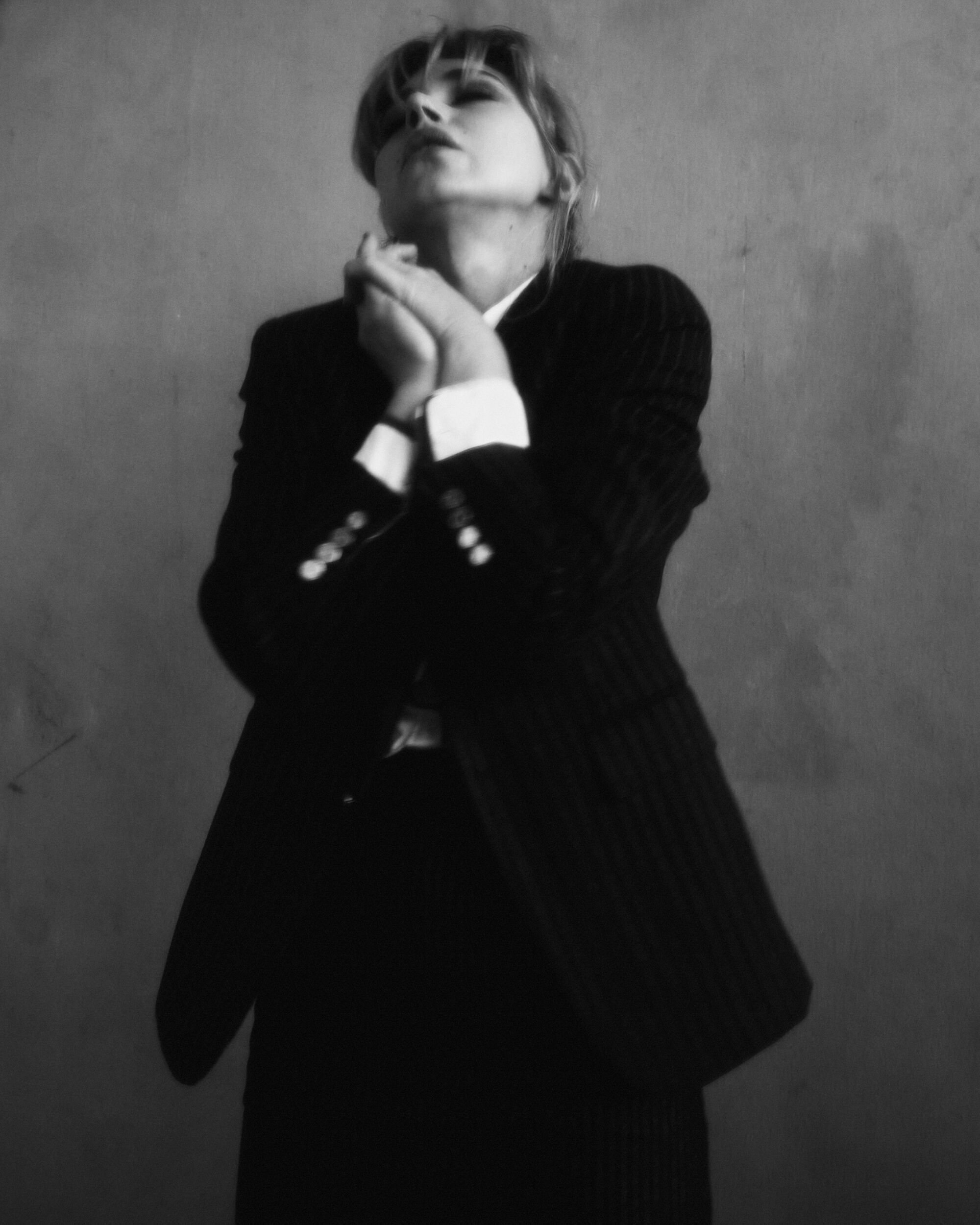 Ambiguity in 'Outer Range' called for a leap of faith by its stars
Christina Ricci by Elizabeth Weinberg
Why Christina Ricci gravitates to characters on the fringe, as in 'Yellowjackets'
Miya Cech by Jennelle Fong
With a 'Marvelous' star turn, 15-year-old Miya Cech steps into the spotlight
Mackenzie Davis and Matilda Lawler by Tracy Nguyen
These actors join forces to double the story's impact in 'Station Eleven'
Jonathan Bailey by Jason Hetherington
Why romance is such serious business for 'Bridgerton' star Jonathan Bailey
John C. Reilly by Roger Kisby
John C. Reilly loves the Lakers, Dr. Buss and L.A. — just not West L.A.
Ben Schwartz by Michael Tyrone Delaney
How Ben Schwartz became the singing and dancing life of 'The Afterparty'
Phil Dunster by Sam Wright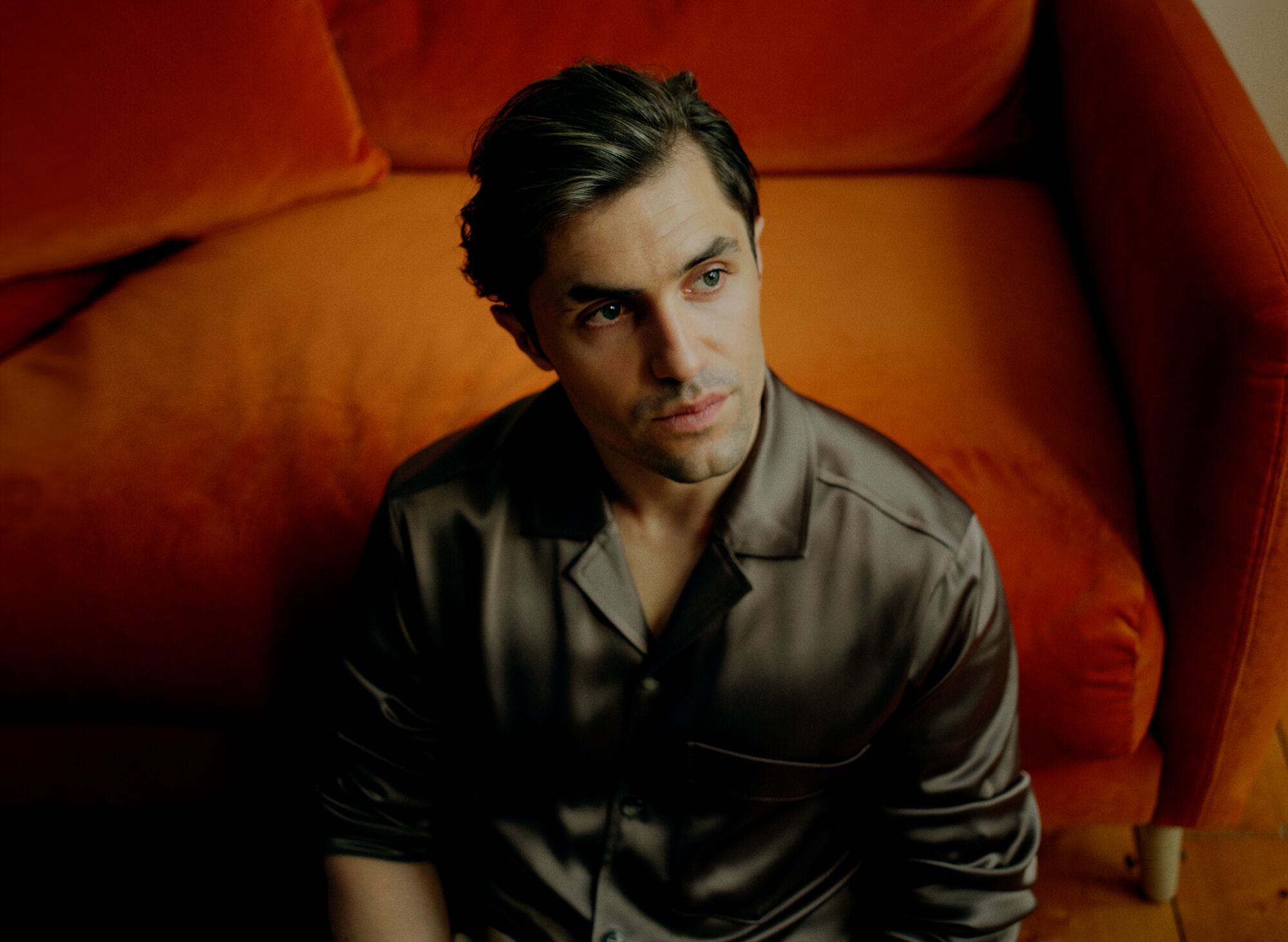 Phil Dunster gives us a peek behind Jamie Tartt's swagger in 'Ted Lasso'
Paul Bettany and Claire Foy by Mark Sommerfeld
Claire Foy and Paul Bettany land punches physical and emotional in 'British Scandal'
Amanda Seyfried by Devin Oktar Yalkin
How David Fincher gave Amanda Seyfried the key to her 'Dropout' role
Natasha Lyonne by Emily Monforte
With 'Russian Doll,' Natasha Lyonne wants to 'catalog a life.' Just not her life
Josh Brolin by Robert Gauthier
Agents once called Josh Brolin's career choices 'dumb.' Standing his ground paid off
Phoebe Bridgers by JJ Geiger
How Phoebe Bridgers found 'fun in the darkness'
Holland Taylor by Mariah Tauger
Holland Taylor brings the late Texas Gov. Ann Richards' story to the stage one last time
Lucius by Myung Chun
How producer Brandi Carlile helped Lucius turn domestic heartbreak into dancefloor joy
Kristen Stewart by Christina House
Kristen Stewart on her perfect L.A. day, her Oscar nom and, yes, wedding plans
Kali Reis by Justin J Wee
Boxing champ turned movie star Kali Reis: 'We need to see more faces like this'
Darius Scott by Philip Cheung
Dixson just earned an Oscar nod for his song with Beyoncé. He's still saying, 'Not yet'
Tom Holland by Charlie Gates
Why Tom Holland in 'Uncharted' could shift Hollywood's approach to gaming
Lily James by Ryan Pfluger
Lily James and Sebastian Stan find a real relationship at the heart of 'Pam & Tommy'
Jessie Buckley by Tom Jamieson
Jessie Buckley says go ahead and judge her 'Lost Daughter' character if you must
---
Get our L.A. Goes Out newsletter, with the week's best events, to help you explore and experience our city.
You may occasionally receive promotional content from the Los Angeles Times.