Todd and Julie Chrisley are making friends, talking Jesus and playing cards in prison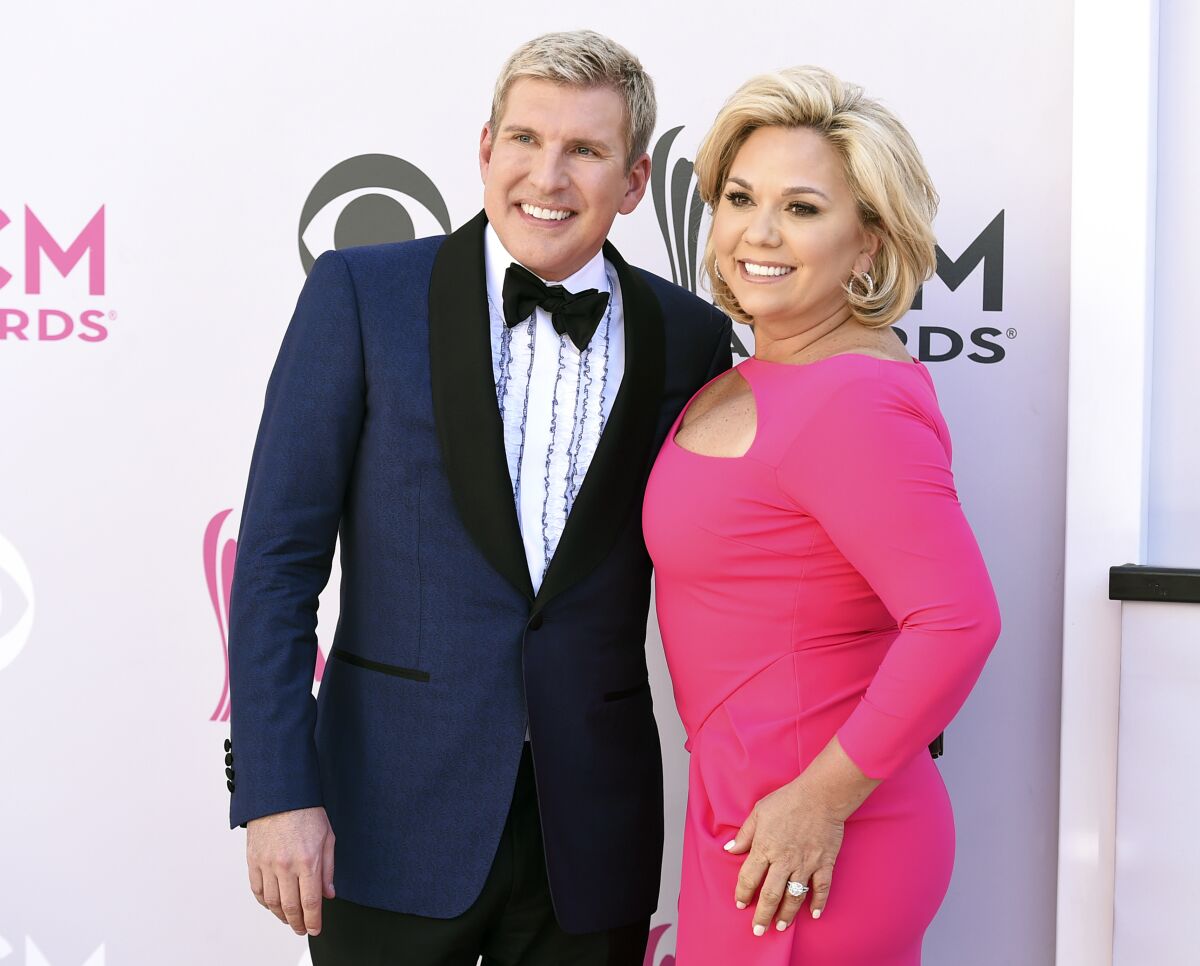 Todd and Julie Chrisley are making life work in their separate federal prisons by finding new friends, playing cards and sharing the word of Jesus Christ, daughter Savannah Chrisley said this week on her "Unlocked" podcast.
It's Savannah Chrisley's first podcast recorded since her parents reported to prisons in Kentucky and Florida to serve sentences of 12 years (him) and seven years (her) after being convicted of tax evasion and bank fraud. Though it dropped on Tuesday, the podcast was recorded a week earlier.
Savannah Chrisley said she believes God put her dad where he is — at the Federal Prison Camp in Pensacola, Fla. — "to truly make a difference" even though there are "some tough days."
"He is working in the chapel, which is absolutely amazing and I could never be more proud of my dad and the man that he is," she said, noting that it was "amazing" to hear about "all the people that are coming to know Jesus in that place."
Savannah Chrisley of 'Chrisley Knows Best' addresses her parents' prison sentences in an episode of her podcast recorded 'pre-life falling apart.'
Over at the Federal Medical Center in Lexington, Ky., Julie Chrisley has "made friends," her daughter said, and is "going to church, she's working."
It sounds like she's also working the room: "She's playing some Spades — and when I tell you playing," Savannah said, "she's running a dog on everyone. Anyone that knows my family knows that Spades is our game, it's what we play, it's just our thing."
Savannah also advised people to get their hands on the court documents and transcripts to understand what happened to her parents in court, saying it would "teach you not to listen to these trash-box tabloids."
Meanwhile, back at home, she said siblings 16-year-old Grayson and 10-year-old Chloe are "doing OK."
Todd and Julie Chrisley's family attorney says they plan to appeal convictions for tax evasion and bank fraud, alleging the government misled jurors.
"It's tough when your norm is no longer your norm," Savannah said. "What I've known for 15 years — my parents are gone and it's tough. My dad's my absolute best friend and I don't just get to pick up the phone and call him."
She says she unexpectedly misses Todd Chrisley sending her 20 or 30 Instagram videos each day and is coming to grips with not being able to send him "funny texts" whenever something stupid or bad happens in her life. "I realize he's not gonna get it. And that's what I mean by it feels like a slow death."
Savannah said she's "grieving the loss of my parents and what I know. Take all the money away — I don't give a crap about any of that. Take it all away. If I could just have my parents back, that's literally all that matters."
She says she's working with her parents' legal teams as they get set to appeal this month and is just grateful that she, Grayson and Chloe get to visit their folks without talking to them through glass.
Reality stars Todd and Julie Chrisley have started their prison terms. Before both reported to separate facilities, he posted, 'HE is always on time.'
"I'm putting my faith in our attorneys and God," she said, "and knowing that God's plan is far greater than any plan we could ever hope for for ourselves."
"Chrisley Knows Best," a look at the lifestyle of a well-off Southern family, first aired in 2014. That show and its spinoff, "Growing Up Chrisley," were canceled last November after Todd and Julie Chrisley were sentenced.
Get our L.A. Goes Out newsletter, with the week's best events, to help you explore and experience our city.
You may occasionally receive promotional content from the Los Angeles Times.