Microsoft Gaming CEO discussed Nintendo acquisition, Xbox woes in leaked emails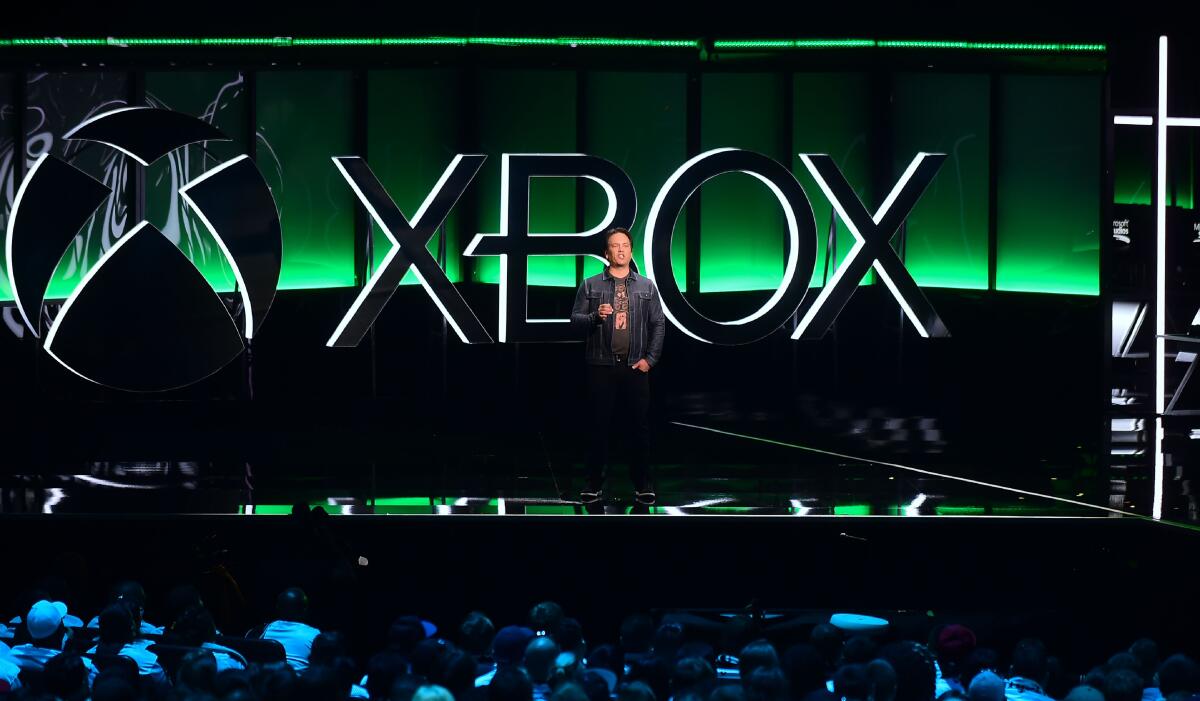 For gamers, Microsoft acquiring Nintendo sounds as far-fetched as Netflix buying Disney.
Yet such a prospective purchase was discussed by Microsoft executives in a trove of emails accidentally leaked this week as part of an FTC inquiry into the tech giant's acquisition of another major gaming company, Activision Blizzard.
The emails, dating from late 2019 through 2022, provide unique insight into Microsoft's strategy for its video game division in direct communications from chief Phil Spencer, who oversees the Xbox brand as Microsoft's executive vice president of gaming.
U.K. regulators said Microsoft's restructured deal to acquire 'Call of Duty' maker Activision Blizzard addresses concerns and opens the door to it being cleared.
The email chain about Nintendo is dated Aug. 5, 2020, months after sales skyrocketed for Nintendo's hit game "Animal Crossing: New Horizons" during the first few months of the COVID-19 pandemic. Fellow Microsoft executive Takeshi Numoto said Nintendo offered "a rich set of franchises that can help us shore up our content" for one of Microsoft's other major goals: cloud gaming.
Spencer responded by calling Nintendo "THE prime asset for us in Gaming" and referenced "numerous" conversations about the prospective acquisition. He said Microsoft was in the best position to acquire Nintendo, but several challenges existed to the proposition, such as Nintendo's obstinate board of directors. He mentions former Microsoft board member Mason Morfit had been buying up Nintendo stock, which Spencer said "could create more opportunities for us."
"Without that catalyst I don't see an angle to a near term mutually agreeable merger of Nintendo and MS," Spencer wrote. "I don't think a hostile action would be a good move so we are playing the long game."
The emails also confirmed rumors from earlier this summer that Microsoft had targeted another Japanese video game company, Sega, best known for its "Sonic the Hedgehog" games. A strategy deck circulated by Spencer in November 2020 outlined several key business elements of Sega and how its assets appealed to Microsoft.
"We believe that Sega has built a well-balanced portfolio of games across segments with global geographic appeal, and will help us accelerate Xbox Game pass both on and off-console," Spencer said in the email.
A Sega executive later denied rumors of a sale in an interview with Bloomberg Japan.
While these acquisition targets never came to fruition, the emails show Microsoft's years of coveting Activision Blizzard leading up to its $69-billion proposed acquisition last January.
For instance, a "state of the business" presentation deck from October 2019 said that Activision Blizzard's "Call of Duty" mobile game reached 100 million downloads in its first week of release and "Call of Duty: Modern Warfare" generated $600 million in its first weekend.
Another email from January 2020 showed internal discussion of Activision Blizzard's exclusive partnership with Google for its gaming cloud and streaming rights.
Microsoft CEO Satya Nadella weighed in, inquiring how Microsoft could better appeal to Activision Blizzard using Microsoft's Azure cloud system, such as a proposed 90-10 revenue split in comparison with Google's rumored 80-20. Spencer responded that what Microsoft lacked in mobile gaming infrastructure at the time would be made up for with its cloud gaming system.
Another concern Spencer expressed in the emails was with Microsoft's catalog of games offered via Xbox Game Pass, its game streaming service. With development of major titles often taking years, Spencer said in a May 2022 email that its 2023 lineup was sparse.
"I feel we are in a huge hole with our games lineup both for platform marketing/differentiation and our Gamepass content," Spencer wrote.
After Microsoft's emails were publicized earlier this week, U.S. District Judge Jacqueline Scott Corley issued an order Tuesday saying the emails were submitted by Microsoft as unredacted exhibits for the case.
"The parties have notified the Court that the version of the exhibits provided contained non-public information and the Court has removed the trial exhibits from the internet," the order read. The documents were pulled from the court website the same day.
Spencer acknowledged the leaks in a memo to staff on Tuesday, saying they were "disappointing, even if many of the documents are well over a year old and our plans have evolved."
"We've seen the conversation around old emails and documents," Spencer wrote on X, formerly Twitter. "It is hard to see our team's work shared in this way because so much has changed and there's so much to be excited about right now, and in the future. We will share the real plans when we are ready."
Get our L.A. Goes Out newsletter, with the week's best events, to help you explore and experience our city.
You may occasionally receive promotional content from the Los Angeles Times.