The 50 best true-crime documentaries you can stream right now
(Ricardo Santos / For The Times)
Cult murders, lottery heists, deadly dating apps, killer clowns: We're in the midst of a true-crime wave, and television is the culprit. From HBO Max to A&E, true-crime programming is more prevalent than illegal weed dispensaries. So, like the authorities — at least the honest ones — we're stepping in to help.
Here, selected by yours truly and compiled from Times coverage, are 50 of the best true-crime documentary films and TV series you can stream right now. The choices run the gamut in terms of subject matter and tone, tackling all matter of narratives: following the gumshoe detectives of "The First 48," exposing miscarriages of justice in "Who Killed Malcolm X?," chronicling crimes so bizarre it's hard to believe they qualify as true in "Sasquatch."
The filmmakers behind these productions have solved crimes, freed the wrongly accused, exposed the guilty and given voice to victims and survivors. And yes, they've also unraveled the twisted tales of heinous murders, heartless scams and wanton corruption for the sake of entertainment. Critics of the genre argue that true crime is exploitative and voyeuristic, and there's no doubt that's part of its allure. True-crime buffs often point to the thrill of playing armchair detective (see "Don't F— With Cats") and the satisfaction of solving a real-life puzzle. I'd like to believe the form has become so popular because perps and their wrongdoings are exposed in the majority of the programming, and accountability is in short supply elsewhere these days.
Like any list, of course, this one comes with limitations: I've excluded programming from networks dedicated to the genre, such as Investigation Discovery and Oxygen, which feature so much content they deserve their own guide. How else to do justice to national treasures such as "Snapped" and "Homicide Hunter: Lt. Joe Kenda"? I've also sought to strike a balance among many tones and subjects, so the reasons for including the titles vary as much as their production values. Some are bar-setting films from master documentarians, others are necessary works from filmmakers who uncovered incredible stories. Some were simply too juicy to pass up.
And you may be surprised by a few of the big titles that didn't make the list, like "Making a Murderer" and "The Staircase." I could write lengthy essays on my issues with both docuseries, but I'll spare you. In short, I left them out because I found problematic the artistic license both series used to make their point. Go ahead. Arrest me.
To my fellow true-crime aficionados: I've undoubtedly overlooked your favorites or promoted others that have no business on this list! I get it. But once you've stopped fuming, I hope you'll discover titles that are new to you, or give another shot to one you previously dismissed. Sleuth away. —Lorraine Ali
Curated by Lorraine Ali
Compiled by Ed Stockly
50. Murdaugh Murders: A Southern Scandal
2023 | TV-MA | 1 Season | Documentary series
Netflix: Included
Created by Jenner Furst and Julia Willoughby Nason
The Murdaughs. Perhaps you've heard of them? The prominent Hampton County, S.C., family once renowned for their wealth and power are now at the center of so much death that multiple documentaries are required just to keep up. Netflix's series is perhaps the best of the bunch when it comes to organizing the mayhem into a cohesive, crisp narrative, and there's a lot to catalog: the 2014 murder of a student with ties to the family. The 2018 death of the Murdaughs' longtime housekeeper, Gloria Satterfield, and the dubious life insurance scam around her demise. The 2019 death of Mallory Beach during a reckless boating collision. And the 2021 double homicide of Alex Murdaugh's son Paul and his wife, Margaret. "Fyre Fraud" filmmakers Jenner Furst and Julia Willoughby Nason chronicle the downfall of the family dynasty and now-disgraced former attorney Alex Murdaugh over three episodes using interviews with former friends, lovers, law-enforcement officials, attorneys and journalists to show how the Murdaugh clan's stunning abuse of power and privilege spiraled into a national obsession. Alex was sentenced to life for the murders of his wife and son, but with so many dubious deaths in his wake, this story isn't over — not by a long shot. Expect a second season. —Lorraine Ali
49. Jimmy Savile: A British Horror Story
2022 | TV-MA | 1 Season | Documentary series
Netflix: Included
Created by Rowan Deacon
Generations of British children grew up watching Jimmy Savile as the jovial host of the kids show "Jim'll Fix It" and the effervescent emcee of "Top of the Pops." The affable DJ and philanthropist was renowned for his bizarre hairdos, quirky demeanor and ability to charm everyone from Muhammad Ali to the royals. But after his 2011 death, a U.K. investigation found that Savile sexually abused at least 500 victims throughout his career from 1955 to the mid-2000s. He preyed upon children in BBC's broadcasting studios, at children's hospitals and inside schools. The majority of Savile's alleged victims were between ages 13 and 15, but some were as young as 2 years old. The late entertainer's decades-long abuse of the young people he purported to be helping is chronicled in this two-part documentary, and though the film could use some reorganizing, it tells the fascinating tale of a predator who hid in plain sight. The film shows how many in the U.K. media and entertainment worlds knew something was wrong but chose to ignore his troubling behavior. After all, Savile was a "national treasure." Prepare to be enraged. —Lorraine Ali
48. Dr. Death: The Undoctored Story
2021 | TV-14 | 1 Season | Documentary series
Peacock: Included
Created by Sara Mast
In the hands of neurosurgeon Christopher Duntsch, surgical tools were deadly weapons. The bad doctor (now serving a life sentence) injured, maimed or killed 33 of the 38 patients who trusted him with their routine spinal surgeries in the Dallas area over a two-year period in the early 2010s. "Dr. Death: The Undoctored Story" chronicles an erratic history, from his beginnings as a manipulative, below-par medical student to a rampant drug abuser to an egomaniac whose impunity and incompetence in the operating theater injured or killed his patients and stunned his colleagues. Scarier yet, the healthcare system knew about his fatal spree but still allowed him to practice. Surgeons and nurses interviewed in the film recall in jaw-dropping detail how they continually blew the whistle on Duntsch as he continued to find employment at hospitals across the state. A serial killer with a scalpel or simply an inept doctor with a license to kill? Watch this series and decide for yourself. (Read more) —Lorraine Ali
47. Truth and Lies: Jonestown, Paradise Lost
2018 | TV-PG | Documentary special
Hulu: Included
Created by Monica DelaRosa and David Sloan
The largest mass murder and suicide in modern history is recounted in this documentary. Over 900 members of the Peoples Temple church, many of them American, died on the cult's remote jungle compound outside Jonestown, Guyana, in 1978 after they'd consumed a deadly cyanide-laced drink on the orders of their paranoid leader, Jim Jones. The special traces the origins of the eccentric pastor, from his church's racially integrated beginnings in Indianapolis through its exodus from San Francisco to Guyana to avoid increased media attention and investigations.
The doc utilizes seldom-seen, raw footage, audiotapes and recently declassified FBI documents to paint the picture of a cult where grueling manual labor, abuse and starvation were everyday realities. But it's the interviews with those who survived the horror, and the posthumous diaries and letters from those who died, that capture the downward spiral of the delusional Jones. He ordered the massacre after U.S. Congressman Leo Ryan visited Jonestown out of concern for the well-being of Jones' followers. As Ryan was preparing to leave, he and four others (including U.S. journalists and defectors) were shot to death on the airstrip by Temple gunmen. The murders prompted Jones to command his flock to drink the poison punch. "There's no way we can survive" he told the anguished, crying crowd. "Truth and Lies: Jonestown, Paradise Lost" is a must-watch for anyone who wishes to understand why 909 souls — many of them children — perished on the command of one demented man. —Lorraine Ali
46. Crime Stories: India Detectives
2021 | TV-MA | 1 Season | Documentary series
Netflix: Included
Created by N Amit and Jack Rampling
The frenetic bustle of Bangalore is the backdrop for this four-episode docuseries about crime-solving in the city of 11 million. Each episode follows a different precinct of Indian detectives from the moment a victim reports a crime to the capture of the suspects. Extortion, kidnapping and murder are among the offenses chronicled here, but it's the distinctive setting of the series that makes it a fascinating watch. The investigations take viewers around Bangalore, from crowded slums where sex workers are found killed to the comfortable flats of tech workers in a region known as India's Silicon Valley, a setting where nothing bad should ever happen — but does. It's a unique window into the lives of Bengaluru's police force, and an unexpectedly moving look at the people they're charged with protecting. Brace yourself: A&E's "Interrogation Raw" has nothing on the inquisition scenes here. —Lorraine Ali
45. Undercurrent: The Disappearance of Kim Wall
2022 | TV-MA | 1 Season | Documentary series
HBO Max: Included
Created by Erin Lee Carr
An eccentric entrepreneur, an intrepid journalist, a submarine, a murder. Swedish reporter Kim Wall disappeared in 2017 on assignment, covering what should have been a tame human interest story about a celebrity inventor and his latest contraption. She was was last seen interviewing media darling Peter Madsen aboard his self-made submarine in Danish waters, a trip from which only one of them returned. This two-part documentary chronicles the bizarre events around Wall's demise, from her experience reporting in hot zones around the globe to the hubris of a wealthy predator who assumed he'd charm his way out of a homicide conviction. Police, prosecutors and Navy scientists are among the cadre who waded through Madsen's multiple lies in search of the real story. As details about Wall's last moments emerge, the truth is far more horrific and barbaric than anyone imagined. —Lorraine Ali
44. Helter Skelter: An American Myth
2020| TV-MA | 1 Season | Documentary series
MGM+: Included | Apple TV+: Rent/Buy | Prime Video: Rent/Buy
Created by Lesley Chilcott
More than half a century later, memories of the Manson Family still resemble a fever dream. It's no wonder storytellers can't help but reexplore the rise and fall of Charlie Manson, a diminutive ex-con, pimp and aspiring musician who amassed a following of mostly young women, plied them with LSD, sex and antiestablishment jargon, then convinced them to kill in the name of a race war. They lived on a commune. They mingled with, and murdered, celebrities. And it all happened behind the deceptive cloak of peace and love.
Compelling and comprehensive documentaries on that anomalous period in American crime are hard to come by, and while "Helter Skelter: An American Myth" isn't perfect, it does do an excellent job of capturing the cultural confusion that ensued when a band of hippies crept into the homes of the LaBiancas and Roman Polanski and Sharon Tate to murder them in the most gruesome of ways. The six-part production follows the history of the "Family," from its flower-power beginnings to its barbaric killing spree in the summer of 1969. Full of illuminating archival footage of Manson, his followers and the environs that shaped their unlikely ascent, the series' hourlong episodes feature exclusive interviews with former cult members, survivors of the victims, and the men and women involved in investigating a chilling crime spree that's now part of L.A.'s dark history. (Read more) —Lorraine Ali
43. How to Fix a Drug Scandal
2020 | TV-MA | 1 Season | Documentary series
Netflix: Included
Created by Erin Lee Carr
This four-part series can be frustrating to watch due to its over-the-top re-creations and clunky attempts at artful camera work, but the subject at its heart is worth your time. Erin Lee Carr focuses on Sonja Farak, a chemist at a drug lab in Amherst, Mass., that was one of the state's two main testing facilities. Her role was to test evidence gathered from drug-related cases. Her lab work and her testimony on the stand secured thousands of convictions. But she also happened to be stealing and partaking in the controlled substances she was meant to be testing, including methamphetamines and LSD. But there's more. Across the state, a chemist at the Hinton Lab was caught forging tens of thousands of tests, and that was just the beginning of the malfeasance uncovered by authorities when they investigated Annie Dookhan. She wasn't getting high on evidence, but she was consistently misidentifying samples, and claimed to have tested substances that she'd never in fact examined. She even falsified evidence in order to impress her bosses and move up the chain.
Together the women compromised more than 47,000 criminal cases, affecting the lives of thousands. Dookhan's arrest resulted in an avalanche of appeals, and numerous faulty convictions were overturned, but the state attorney general's office went to great lengths to downplay Farak as a liability, burying proof of her drug addiction, lying to district attorneys and misleading judges for five years while keeping defendants from appealing their convictions. —Lorraine Ali
42. West of Memphis
2012 | Rated R | Documentary
Apple TV+: Rent/Buy | Prime Video: Rent/Buy
Directed by Amy Berg
Satanic panic plagued the Bible Belt the 1980s and 1990s, when devil worship was thought to be behind seemingly every inexplicable, heinous crime. It was against this paranoid backdrop that the teens later known as the West Memphis Three were wrongfully convicted for the 1993 murder of three 8-year-old boys in West Memphis, Ark. The crime was particularly gruesome: The bodies of the boys were found naked and hogtied in a drainage ditch, and one of the young victims' genitals had been mutilated. The unthinkable levels of cruelty and violence were assumed to be the work of a demonic cult — villains who dressed in black and listened to heavy metal, as local teens Jessie Misskelley, Jason Baldwin and Damien Echols did at the time. The trio were arrested and convicted of the murders despite a stunning lack of evidence and coerced confessions. Filmmaker Amy Berg chronicles this gross miscarriage of justice through interviews with those deeply involved in the case, including family members, witnesses and the West Memphis Three themselves. Berg rightly argues that the teens were railroaded, and DNA evidence years later appeared to implicate the stepfather of one of the deceased. After 18 years in prison and celebrity campaigns to free the men (Eddie Vedder, Johnny Depp and Natalie Maines were among those calling for their release), the West Memphis Three were released in 2011. Produced by Echols, his wife, Lorri Davis, and filmmaker Peter Jackson, "West of Memphis" is a searing indictment of the criminal justice system that shines a light on the dangers of institutional classism. (Read more) —Lorraine Ali
41. Monsters Inside: The 24 Faces of Billy Milligan
2021 | TV-14 | 1 Season | Documentary series
Netflix: Included
Created by Olivier Megaton
In 1978, Billy Milligan became the first person in U.S. history to cite multiple personality disorder in an insanity defense. But were his multiple personalities really controlling his actions, or were they simply the pretext of a dangerous, narcissistic sociopath? Netflix's four-part investigative series revisits those questions, and the crimes of the rapist who terrorized Ohio State University before his arrest and made subsequent claims that he had no memory of the assaults. French film director Olivier Megaton ("Taken 2" and "Taken 3") applies a cinematic lens to the docuseries format as he follows the Milligan family, friends, doctors and law enforcement who are still trying to understand Milligan's state of mind at the time of his alleged crimes and at trial.
A litany of psychiatrists diagnosed Milligan, who was in his 20s when he was accused, with "multiple personality disorder" (known now as dissociative identity disorder). They determined he had as many as 24 distinct "multiples," which led a jury to find Milligan innocent by reason of insanity. The landmark verdict rocked the criminal justice system, and its repercussions are still being debated today. (Read more) —Lorraine Ali
40. Catching Killers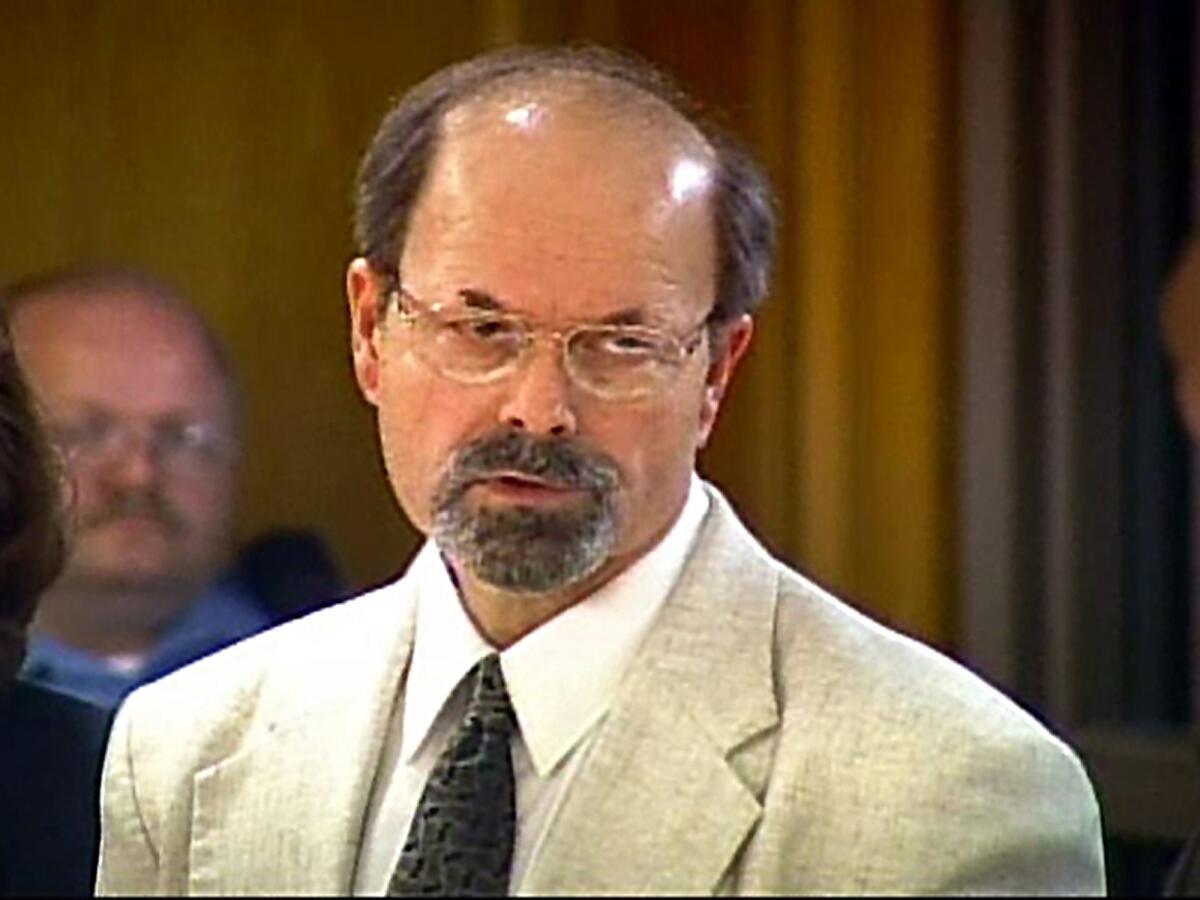 2021 | TV-MA | 2 Seasons | Documentary series
Netflix: Included
Created by Simon Dekker
Homicide detectives recount in vivid detail the extreme measures they took to track and capture the globe's most notorious serial killers in Netflix's docuseries "Catching Killers." The Green River Killer, Aileen Wuornos, BTK and the Happy Face Killer are among the subjects covered in this two-season, eight-episode collection of captivating stories told by the investigators at the forefront of solving the cases. There's no narration or outside talking heads here, just compelling sit-down interviews with the women and men who worked on some of the country's most notorious crimes, poring over hundreds of clues, risking their lives and suffering emotionally after witnessing gruesome scenes and interrogating sociopaths, sadists and cannibals. Their frank and humanizing testimonials, paired with archival police and news footage from the cases, illustrate the momentous effort that went into cracking some of the most egregious serial homicides in modern memory. (Read more) —Lorraine Ali
39. The Vow
2020 | TV-MA| 2 Seasons | Documentary series
HBO Max: Included | Apple TV+: Rent/Buy | Prime Video: Rent/Buy
Created by Jehane Noujaim and Karim Amer
"The Vow" follows disaffected members of NXIVM as they extricate themselves from the alleged cult and speak out against its leader, Keith Raniere. You might be wondering how seemingly intelligent people got involved in such a dubious operation. Weren't they freaked out by the color-coded sashes that members wore to denote their rank? What about the outlandish claims about Raniere's supposed intelligence or the midnight volleyball games he insisted on playing? Was anything really worth moving to the suburbs of Albany, N.Y., where the group was based?
Sarah Edmondson and Mark Vicente, two of the primary subjects of "The Vow," say they never planned to join a cult. They were well-meaning spiritual seekers who found a sense of purpose through the group's "Executive Success Program" — or ESP — personal development seminars supposedly designed to help people overcome their "limiting beliefs." As recounted in "The Vow," Edmondson and Vicente worked their way up the organization's internal hierarchy — known as "the stripe path" — and became enthusiastic boosters of its mission, recruiting Hollywood actors and other artists to join NXIVM and helping it expand across North America.
Their decision to become whistleblowers, chronicled by "The Vow" directors Jehane Noujaim and Karim Amer, helped lead to Raniere's 2020 conviction on charges including sex trafficking. Other high-profile NXIVM members, including Seagram's heiress Clare Bronfman and "Smallville" actor Allison Mack, also have faced legal action. (Read more) —Meredith Blake
38. Cocaine Cowboys
2006 | TV-MA | Documentary
Hulu: Included
Directed by Billy Corben
Before the cowboys came to town, Miami was a quiet place that featured, someone says, "a lot of old people sitting around in beach chairs waiting to die." Then Colombia's Medellín Cartel, "the world's largest cocaine-smuggling organization," discovered the place, more and more Americans got the drug habit, and lots of numbers in Miami skyrocketed. Those included the millions of dollars placed in local banks and the murder count, which went from 104 in 1976 to 621 in 1981.
"Cocaine Cowboys" tells this story with an all-sleaze-all-the-time attitude. The story is told largely by a trio of men who were there. Jon Roberts claims to have overseen the shipping of more than $2 billion worth of cocaine from Colombia, pilot Mickey Munday says he personally flew in some 10 tons, and Jorge "Rivi" Ayala is currently in prison for murder. These gentlemen are all capable storytellers, albeit invariably self-serving ones. While the filmmakers clearly got a contact high from hearing all these war stories, most civilians will find a little of this goes a long way. (Read more) —Kenneth Turan
37. John Wayne Gacy: Devil in Disguise
2021 | TV-14 | 1 Season | Documentary series
Peacock: Included
Created by Rod Blackhurst
John Wayne Gacy seemed like a stand-up guy to his friends and neighbors. He performed as a clown in parades and at the bedsides of sick children. He was a former Jaycee who founded a construction company where he generously hired young men with little experience. He was jovial and had a great sense of humor. But when 26 bodies were discovered under the floorboards of his Chicago home in 1978, it was clear they'd all been hoodwinked by the middle-aged guy next door. This six-part docuseries reveals how one of the country's more prolific serial killers hid in plain sight as he preyed upon young men throughout the 1960s and 1970s. "Devil in Disguise" features interviews with Gacy's sister and never-before-seen footage from his meeting with FBI profiler Robert Ressler, providing clues into how a monster convinced everyone he was a harmless jester. Warning: There's clown art. —Lorraine Ali
36. The Lady and the Dale
2021 | TV-MA | 1 Season | Documentary series
HBO Max: Included
Directed by Nick Cammilleri and Zackary Drucker
Liz Carmichael, a transgender woman, brash automobile entrepreneur and Ayn Rand-loving libertarian with purported Mafia ties, is the subject of "The Lady and the Dale." Directed by Nick Cammilleri and Zackary Drucker, the four-part series paints a riveting portrait of Carmichael, who gained notoriety as the iconoclastic maker of a supposedly revolutionary three-wheeled car called the Dale — touted as the greatest vehicle since the Model T. At the height of the oil crisis, in the mid-1970s, Carmichael made grandiose claims that the vehicle could get 70 miles to the gallon and would upend the auto industry.
But in 1977, she was convicted on charges of fraud and conspiracy for bilking investors in her L.A.-area Twentieth Century Motor Car Corp. — merely one twist in a much-stranger-than-fiction life story that also involved a roadside flower business in Texas, an appearance on "Unsolved Mysteries," plastic surgery, the FBI, Cuban gunrunners and political commentator Tucker Carlson's dad.
Using archival video, interviews with family members and colleagues, animated photo-collage re-creations and expert commentary, "The Lady and the Dale" depicts Carmichael as a deeply flawed yet undeniably charismatic transgender pioneer — a true-crime antihero who never sought to be a role model, yet inspired fierce devotion and radical acceptance from many who knew her. By allowing Carmichael to be so completely herself, rife with fascinating contradictions, the series represents something of a breakthrough in transgender representation on the small screen. (Read more) —Meredith Blake
35. Murder on Middle Beach
2020 | TV-MA | 1 Season | Documentary series
HBO Max: Included
Created by Madison Hamburg
Madison Hamburg, whose mother, Barbara Beach, was killed in 2010, is convinced that, if used in the right way, true-crime TV can be of value in the hunt for justice — even in spite of the hurdles he's come across in his own efforts to solve the crime, documented in HBO's "Murder on Middle Beach." The series brought Beach's perplexing murder in the yard of her affluent Connecticut home back into the spotlight, but Hamburg wanted to focus on the other victims — the entire Hamburg/Beach family — as he sought to exonerate his sister, his aunt and others identified as "persons of interest" by the local police department. Throughout Hamburg's own detective work, he ran into one central problem: Detectives don't want to share information.
The media frenzy around a case, cold or otherwise, is a double-edged sword: It can be devastating for the family to relive the horror, even as the media's attention may be able to grab the public's attention — and put pressure on the police. A few years ago, Hamburg himself confided in an old friend who also happened to be an ex-FBI agent about his challenges with "Murder on Middle Beach." He feared exploiting his mother's story or his family, and was unsure whether airing it would make any difference. His friend asked him, "Would you rather find justice or the truth?" (Read more) —Valentina Valentini
34. Love Fraud
2020 | TV-MA | 1 Season | Documentary series
Apple TV+: Rent/Buy | Prime Video: Included
Created by Rachel Grady and Heidi Ewing
The hunt and capture of lonely-hearts con artist Richard Scott Smith is at the center of this Showtime thriller. For over 20 years, Smith used the internet and multiple aliases to lure in dozens of women. He'd woo them, professing his love mere weeks into their relationship, convincing the women he was The One. Then he'd breach their bank accounts, dignity and sense of trust. But his victims eventually find one another, compare notes and unite under the banner of revenge. The chase practically plays out in real time here as Smith's exes take things into their own hands after they're dismissed by law enforcement. The pacing along with the colorful cast of characters make this series pop, from doting soccer moms to a tough-as-leather female bounty hunter to Smith himself. When filmmakers Rachel Grady and Heidi Ewing finally catch up with him, he explains away his crimes by pointing to a loveless childhood that made him the hopeless romantic he is today. The con never ends. —Lorraine Ali
33. The Witness
2016 | Rated 13+ | Documentary
AMC+: Included | Kanopy: Included | Apple TV+: Rent/Buy | Prime Video: Rent/Buy
Created by Bill Genovese, directed by James Solomon
At first glance, the title of "The Witness" would seem to reference the 38 residents of Kew Gardens in Queens, N.Y., who were pilloried in the press for their apparent indifference to the screams of 28-year-old Kitty Genovese as she was stabbed to death outside their windows. In the decades since that night in March 1964, Genovese has been held up as a tragic victim of bystander apathy in the big city, though one of the key accomplishments of this quietly revelatory documentary is that it sees the people in this tragedy as more than just convenient scapegoats or symbols. Not all those 38 neighbors were as cruelly indifferent as the public was led to believe, and Kitty herself, as one person passionately attests here, "was so much more than her last 30 minutes."
That person is Kitty's younger brother, Bill, the film's chief camera subject, its driving force and the real witness of the title. No passive observer, he is instead an active investigator and interpreter of events that forever changed his family's life. Only 16 at the time of his sister's death, Bill joined the Marines a few years later and went to Vietnam, where he lost both his legs — a setback that, whatever it may have cost him in mobility, seems to have sapped none of his determination. Now in his 60s, hoisting himself up stairs and climbing in and out of a wheelchair, he could scarcely seem more energetic — or more inspiring — in his dogged pursuit of the truth.
The strength of "The Witness" lies in its recognition that the truth is often not just elusive but unattainable. To call the film a debunking or a corrective would ascribe to it a level of knowledge that neither Bill Genovese nor director James Solomon, a screenwriter making a fine nonfiction filmmaking debut, claims to possess. Instead they throw themselves into the hunt with unflagging resolve, turning a sober reflection on tragedy into a lively and unpredictable detective story, and evincing at every step a sense of initiative that is the very opposite of apathy. (Read more) —Justin Chang
32. The Hillside Strangler: Devil in Disguise
2022 | TV-MA | 1 season | Documentary series
Peacock: Included
Created by Alexa Danner
Los Angeles has been called many things: City of Angels, Tinseltown. But it also gained a name for a decidedly less glamorous distinction in the 1970s and 1980s: Serial Killer Capital of America. In the decades between the 1969 Manson Family murders and the 1989 conviction of Richard Ramirez, a.k.a. the Night Stalker, there were so many serial murders to keep track of that traumatized Angelenos needed a flow chart to keep up. There was the Skid Row Stabber. The Sunset Strip Killer. The West Side Rapist. The Toolbox Killers. The Grim Sleeper. During this period, more than 20 serial killers were reportedly operating simultaneously in Los Angeles.
"The Hillside Strangler: Devil in Disguise" focuses on one of the more notorious cases to rise out of that dark era. The four-episode series revisits the killing spree of the so-called Hillside Strangler, a phantom behind the killings of 10 women in Los Angeles in 1977 and 1978. The city was gripped with fear as body after body was found dumped in the hills above Glendale and Eagle Rock, near Dodger Stadium in Elysian Heights, on a residential street in La Crescenta, near a freeway offramp in Los Feliz. The men ultimately convicted of the slayings were cousins Kenneth Bianchi and Angelo Buono, who appear in interrogation rooms in the latter half of this documentary. It's a trip back in time to the terrifying true stories of the serial kidnappings and murders that held the quiet neighborhoods of East Los Angeles hostage during the 1970s. (Read more) —Lorraine Ali
31. Rest in Power: The Trayvon Martin Story
2018 | TV-14 | 1 Season | Documentary series
BET+: Included | Paramount+: Included | Apple TV+: Rent/Buy
Created by Jenner Furst and Julia Willoughby Nason
Social justice, personal loss, systemic racism and national reckoning are explored in "Rest in Power: The Trayvon Martin Story," a potent, moving six-part documentary offering fresh insight into the 2012 killing of the unarmed teen by 28-year-old vigilante George Zimmerman. The docuseries chronicles why this slaying of a young Black man — a crime that often goes uncovered in the media — made headlines, inspired protests and forced a national reckoning.
"Rest in Power" delves deep into the specifics of the 17-year-old's homicide, the police investigation, the trial and the acquittal. But it's the way in which directors Jenner Furst and Julia Willoughby Nason connect new and old details of the case with its widespread effect that makes "Rest in Power" a comprehensive, emotional and brutally honest look at America since that fatal shooting. Martin's killing and Zimmerman's acquittal helped ignite social justice movements such as Black Lives Matter, galvanized alt-right advocates around issues of white separatism and ultimately influenced the outcome of the 2016 presidential election.
The series, inspired by a 2017 book by Martin's parents, Sybrina Fulton and Tracy Martin (they co-produced the series along with Shawn "Jay-Z" Carter), uses the scope of history to string together all these events, as well as the ensuing protests over the shootings of unarmed Black men and women across the country. (Read more) —Lorraine Ali
30. 3 ½ Minutes, Ten Bullets
2015 | Rated 13+ | Documentary
HBO Max: Included | Apple TV+: Rent/Buy | Prime Video: Rent/Buy
Directed by Marc Silver
A documentary that shouldn't have to be made, about a law that needn't exist, explored via a crime that could have been avoided: "3 1/2 Minutes, Ten Bullets" is a thought-provoking, mournful experience. The film's focus is the trial of Michael Dunn, a middle-aged white man who on Nov. 23, 2012, in Jacksonville, Fla., shot and killed black teenager Jordan Davis at a gas station during an argument over the decibel level of the rap music coming from the SUV that Jordan, 17, and his buddies were in.
Director Marc Silver won approval to film the trial, and the sobering narrative his fixed cameras capture — of a tragedy parsed for some measure of institutionalized justice — extends to the more personal connecting tissue of interviews with Jordan's family and friends. Silver artfully layers that, coolly and calmly, so the weight of the issues — namely how racial profiling and a self-defense law like "stand your ground" malevolently feed each other — sinks in. The heartache and outrage are there already. The movie wisely doesn't force it. And if you don't know the outcome, the suspense may prove to be unbearable. (Read more) —Robert Abele
29. Aileen: Life and Death of a Serial Killer
2003 | Rated R | Documentary
Sundance Now: Included | Apple TV+: Rent/Buy | Prime Video: Included
Directed by Nick Broomfield
Controversial documentary filmmaker Nick Broomfield's first film on Florida serial killer Aileen Wuornos, 1992's "Aileen Wuornos: The Selling of a Serial Killer," was a biting critique of the ascendant tabloid media culture and portrayed the accused killer as the most honorable and clear-eyed person involved in her unseemly tale. Broomfield's second, "Aileen: Life and Death of a Serial Killer," finds him and his footage subpoenaed for one of Wuornos' death-row appeals. Broomfield, then 55, conducted Wuornos' final interview the day before she was executed in October 2002. (Read more) —Mark Olsen
28. Tales of the Grim Sleeper
2014 | TV-MA | Documentary
Plex: Included
Directed by Nick Broomfield
"Tales of the Grim Sleeper," from British documentarian Nick Broomfield ("Aileen: Life and Death of a Serial Killer," "Biggie and Tupac"), probes into what, on the surface, seems like the underzealousness of police tracking a Black serial killer. The reason it only "seems" that way is that the neglect stems from the same cultural pools of racism: In the case of the Grim Sleeper, the victims were all Black women, many of them sex workers and/or addicts.
Broomfield tells us that for years the unofficial police designation for such victims was NHI — no humans involved. In this case, a dozen murders received less official attention and press coverage than the death of any single upper- or middle-class white victim.
The perp was given his nickname by L.A. Weekly, which revealed that, based on DNA evidence, the same man was likely responsible for almost a dozen killings in the mid-'80s and then, after a 13-year hiatus, more killings between 2001 and 2010. No one knows the exact number of lives he took. The evidence connects the one killer to roughly 20 murders. But Lonnie Franklin Jr., who died in 2020, had photos — often sexually explicit — of hundreds of women, many of whom have yet to be identified. (Read more) —Andy Klein
27. Fyre: The Greatest Party That Never Happened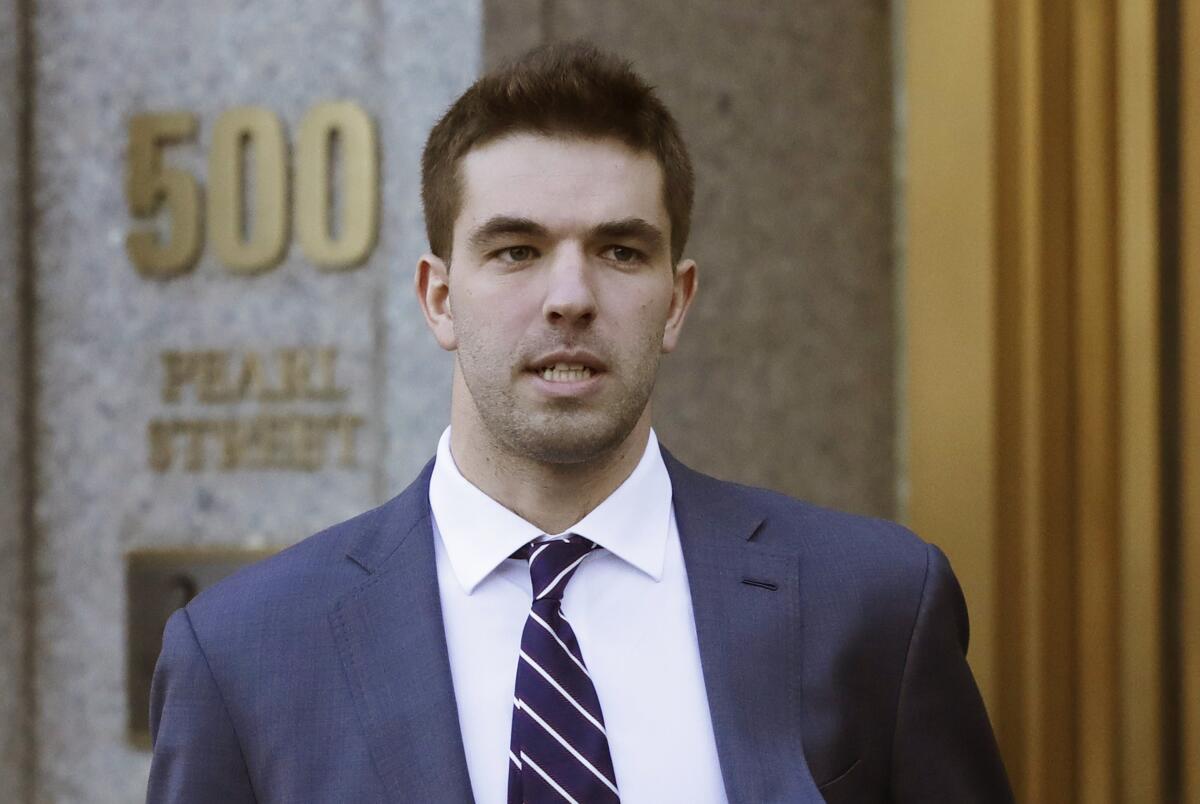 2019 | TV-MA | Documentary
Netflix: Included
Directed by Chris Smith
It was announced as "the cultural experience of the decade," and it was — just not in the way anyone anticipated.
As detailed by director Chris Smith in the compulsively watchable documentary "Fyre: The Greatest Party That Never Happened," what started out being touted as "Coachella in the Caribbean" ended up as pure chaos that reminded participants of "a scene from a horror movie." The wreckage of 2017's Fyre Festival was so compelling that this documentary, which opened simultaneously in theaters and on Netflix, was released in the same week as a Hulu doc on the exact same topic.
Documentary veteran Smith, whose earlier films include "American Job" and "Jim & Andy: The Great Beyond," does an expert job here, talking to some 50 folks, including festival employees, consultants, would-be revelers and unwitting residents of the Bahamas who got caught in the event's momentous undertow. These interviews, along with vérité footage shot as the event was coming together and falling apart, are briskly edited by Jon Karmen and Dan Koehler into a fast-moving narrative that has the fascination of the bad traffic accident you just can't turn away from. (Read more) —Kenneth Turan
26. Atlanta's Missing and Murdered: The Lost Children
2020 | TV-MA | 1 Season | Documentary series
HBO Max: Included | Apple TV+: Rent/Buy | Prime Video: Rent/Buy
Created by Joshua Bennett and Sam Pollard
Anthony Terrell is grateful that HBO's "Atlanta's Missing and Murdered: The Lost Children" brought a new spotlight to the terror that gripped Black residents of Atlanta in the late 1970s and early 1980s, when dozens of children and young adults were murdered or disappeared without a trace. Terrell is also thankful that the five-part documentary allowed him to discuss the pain and trauma he has suffered all his life as the survivor of one of the victims of the brutal crime wave — his 10-year-old brother, Earl, was murdered after going to a neighborhood swimming pool. But in the end, he worries it is not enough.
Although Atlanta native Wayne Williams was prosecuted for two of the crimes, the remainder of the cases were closed without being thoroughly investigated. Painful questions have lingered for many of the survivors, who maintain that the real truth behind the murders has never been uncovered. "Atlanta's Missing and Murdered" presents strong evidence that the Ku Klux Klan and white supremacists belonging to the National States' Rights Party may have been involved in the killings and the disappearances. The series, the nonfiction "Atlanta Monster" podcast and Season 2 of Netflix's "Mindhunter" have renewed public interest in the case in recent years. (Read more) —Greg Braxton
25. Surviving R. Kelly
2019 | TV-MA | 3 Seasons | Documentary series
Lifetime: Included | Netflix: Included | Apple TV+: Rent/Buy
Created by Dream Hampton
Lifetime's documentary series "Surviving R. Kelly" was instrumental in taking the singer down after decades where the star appeared untouchable. Through its blockbuster debut season, sequel "The Reckoning" and a third installment, "The Final Chapter," it used firsthand accounts, police investigations, court documents and more to chronicle the "I Believe I Can Fly" singer's increasingly disturbing pattern of sexual, mental and physical abuse of underage girls over two decades. Women who fell under Kelly's spell, some who were as young as 13, speak out for the first time here, illustrating the dark side of fame, the perils of celebrity worship and double standards when it comes to race in the #MeToo era. In-depth interviews with alleged victims, Kelly's ex-wife, his brothers, former insiders, friends and journalists who've covered the Chicago songwriter and producer paint a picture of a predator whose behavior was consistently overlooked by the industry, his peers and the public while his spiritual hit was sung in churches and schools. (Read more) —Lorraine Ali
24. Keep Sweet: Pray and Obey
2022 | TV-MA | 1 Season | Documentary series
Netflix: Included
Created by Rachel Dretzin
The crimes of Fundamentalist Church of Jesus Christ of Latter-Day Saints leader Warren Jeffs are explored through the firsthand accounts of his former followers in "Keep Sweet: Pray and Obey." This four-part documentary series chronicles Jeffs' rise in the FLDS and the crimes he inflicted on the flock who resided in his settlement on the Utah-Arizona border. Ex-members — mostly women — tell the stories of Jeffs forcing them into underage marriages, placing rigid restrictions on their lives, and vowing to destroy them if they ever dared to leave. This documentary gives his victims the chance to tell their own stories, and to explain what really happened inside the twisted world he created. Jeffs was sentenced to life in prison plus 20 years in 2011 for sexually assaulting two girls, but his reign of terror continues to haunt his former followers. —Lorraine Ali
23. Ted Bundy: Falling for a Killer
2020 | Rated 18+| 1 Season | Documentary series
Prime Video: Included
Created by Trish Wood
There's no shortage of productions about prolific serial killer Ted Bundy, but many of those narratives rely on the recollections of the highly articulate killer who never seemed to stop talking about himself. "Falling for a Killer" by director Trish Wood takes a different approach by reframing his story through the voices of women who knew him. His former girlfriend Elizabeth Kendall is primary to the story, as she recalls their early halcyon days and, later, signs that something was terribly broken in her handsome yet troubled partner. The story is set against the feminist movement of the 1970s. Kendall and others share their memories of the man they thought they knew in this insightful, five-part docuseries. —Lorraine Ali
22. The Imposter
2012 | Rated R | Documentary
Apple TV+: Rent/Buy | Prime Video: Rent/Buy | Peacock: Included
Directed by Bart Layton
A whole lot stranger than fiction, "The Imposter" is a documentary that's disturbing in ways only reality can manage. This is a train wreck you think you see coming, but no matter how prepared you are, the nature and extent of the damage will overwhelm you.
As directed by British documentarian Bart Layton, "The Imposter" tells the story of a dark-skinned French Algerian man, a world-class deceiver and manipulator who managed to convince members of a distraught Texas family that he was their long-lost blond and blue-eyed teenage brother and son. What makes this film so spooky and unnerving is that it shows how much of what we consider to be reality is merely a function of what we want to believe. Next to the power and desires of the human heart and mind, few things stand a chance, certainly not the puny construct we like to call the real world.
The disappeared boy is sassy 13-year-old Nicholas Barclay, who vanished from the streets of San Antonio in 1994. "It gives you nightmares, it really does," says his still-distressed mother Beverly Dollarhide. "It didn't make the news. It was just news to us." Then, three years and four months later, the family gets an out-of-nowhere phone call from Linares, Spain. Nicholas has been found, and he wants to come home. Beyond shocked, Nicholas' sister Carey Gibson remembers thinking that Linares must be a town in Texas. "You had like 100,000 questions you wanted answered immediately," she says. "You want it to all happen now."
The person in Spain, we find out at once, couldn't be further from the 16-year-old Nicholas. Instead, he is 23-year-old Frédéric Bourdin, eventually known to European authorities as "La Chameleon" for his shape-shifting abilities. "As long as I remember," he says, looking directly at the camera, bold as brass, "I wanted to be someone else. Someone who was acceptable." (Read more) —Kenneth Turan
21. Who Killed Malcolm X?
2020 | TV-MA | 1 Season | Documentary series
Netflix: Included
Directed by Phil Bertelsen and Rachel Dretzin.
Abdur-Rahman Muhammad was obsessed with uncovering the truth about Malcolm X's 1965 murder. The activist and researcher spent 20 years investigating the question of who really killed the civil rights hero during a speech in New York's Audubon Ballroom, and that quest is at the center of the Netflix documentary series "Who Killed Malcolm X?"
Two men known at the time of the killing as Norman 3X Butler and Thomas 15X Johnson spent decades in prison for the murder. But the case against them was questionable from the start, causing historians and amateur sleuths to raise doubts about the official account of what happened that fateful day. Through archival footage, declassified documents and a number of interviews with former and current Nation of Islam members and retired agents who worked the case, Abdur-Rahman presents a compelling theory that the wrong men took the rap.
He identifies a likely assassin based on his exhaustive investigative research, spurring the Manhattan prosecutor to reopen the case. Then, nearly two years after the docuseries raised its titular question and helped spur a renewed investigation into the assassination, two of the three men convicted in Malcolm X's killing were exonerated (one of whom is still alive). The series isn't the tightest of productions, but its impact is immeasurable. (Read more) —Lorraine Ali
20. Athlete A
2020 | Rated PG-13 | Documentary
Netflix: Included
Directed by Bonni Cohen and Jon Shenk
Former gymnast Rachael Denhollander became the first woman to report sexual abuse at the hands of Larry Nassar, a physician for USA Gymnastics and Michigan State University. In August of 2016, she filed a Title IX complaint with MSU and told its police department that Nassar had assaulted her when she was a 15-year-old gymnast.
Her story — now at the center of the Netflix documentary "Athlete A" — would compel over 260 female athletes to come forward with their own tales about Nassar's abuse. In 2017, he pleaded guilty to federal child pornography charges in addition to multiple charges of first-degree sexual assault and will probably spend the rest of his life in prison.
But even though Nassar is behind bars, Denhollander and others in the gymnastics world feel the sport has far more work to do to address claims of systemic emotional, physical and sexual abuse. —Amy Kaufman
19. Allen v. Farrow
2021 | TV-MA | 1 Season | Documentary series
HBO Max: Included | Apple TV+: Rent/Buy | Prime Video: Rent/Buy
Created by Kirby Dick and Amy Ziering
"Allen v. Farrow," from investigative filmmakers Kirby Dick and Amy Ziering, goes beyond the scandalous headlines and makes a compelling argument that revered filmmaker Woody Allen got away with the unthinkable. This four-part series explores allegations that Allen abused Dylan Farrow, his adopted daughter with Mia Farrow, when she was a child. The accusations were turned against Farrow in the media. When Allen later married Mia Farrow's adopted daughter Soon-Yi Previn, Hollywood and the press still largely ignored the unpleasant personal life of their favorite director in lieu of celebrating his work.
Documentarians Dick and Ziering pored over years of custody trial evidence, home movies, recorded phone conversations, photo exhibits and more, piecing together a harrowing picture of Allen as an abuser and master manipulator, and Dylan Farrow as a silenced, disbelieved victim. Allen has long denied the allegations. But here Dylan, now 37, has a platform to tell her side of the story. The result is a convincing and ultimately devastating portrait of Allen. (Read more) —Lorraine Ali
18. The Seven Five
2014 | Rated R |Documentary
Apple TV+: Rent/Buy | Prime Video: Included
Directed by Tiller Russell
It would be hard to imagine a more entertaining corrupt-cop documentary than "The Seven Five," a slick and fascinating portrait of disgraced New York policeman Michael Dowd. In the late '80s and early '90s, Dowd was an officer at Brooklyn's 75th Precinct, situated in a particularly rough neighborhood that led the city in homicides and police shootings.
Director Tiller Russell relates an evocative tale of cocaine-fueled temptation and greed, interspersing footage from a 1993 hearing for Dowd (who was sentenced to 14 years) with new interviews with the seemingly unrepentant Dowd, his former partner and contemporaries on both sides of the law. The cocky Dowd's systematic progression from cop on the take to drug trafficker is choreographed with the sort of verve and gusto that gave Billy Corben's 2006 Miami-based documentary "Cocaine Cowboys" a similar rock 'n' roll style.
With a wildly colorful cast of characters (especially the swagger-ific drug lord Adam Diaz) and sound bites ("Forget Beverly Hills … the ghetto is one of the richest neighborhoods there is!"), there's no missing that "The Seven Five" would make one swell Hollywood movie. —Michael Rechtshaffen
17. Wild Wild Country
2018 | TV-MA | 1 Season | Documentary series
Netflix: Included
Created by Chapman and Maclain Way
"Wild Wild Country" is a dippy tale of the early 1980s in which East meets West and, out of an attempt to build a paradise, all hell breaks loose.
Directed by brothers Chapman and Maclain Way ("The Battered Bastards of Baseball"), its focus is a dimly remembered but in its time nationally newsworthy religious group — or sex cult, depending on your point of view — led by Indian mystic Bhagwan Shree Rajneesh and the city they set out to build on a remote patch of Oregon.
It's a story of enemies and neighbors, of power plays and paranoia that includes, among other things, attempted murder, arson, electioneering, bioterrorism by fast food, nude sunbathing, the separation of church and state, 10,000 cassette tapes and 93 Rolls-Royces, one of which the guru would daily drive past his admirers.
"Why do they do this?" a TV reporter standing among them wonders. "What do they believe in?"
Rajneesh (later called Osho) and his movement caught on in the 1970s, his ashram becoming a destination of choice for mostly Americans and Europeans seeking enlightenment or spiritual thrills. He promoted, among other practices, a brand of "dynamic meditation" that involved hyperventilation ("designed to arouse the serpent force, called kundalini"); primal-scream catharsis; jumping up and down and saying "Hoo!"; and, finally, silence and stillness. Then maybe some dancing. This might happen with everybody naked. (Read more) —Robert Lloyd
16. Sasquatch
2021 | TV-MA | 1 Season | Documentary series
Hulu: Included
Created by the Duplass brothers
True crime, weed wars and monster tales meet in "Sasquatch," and Hulu's three-part docuseries delivers on all fronts.
This hybrid whodunit/monster-hunter mashup is centered around one central unsolved mystery, and several ancillary riddles, in the Emerald Triangle, a swath of Northern California wilderness across Mendocino, Humboldt and Trinity counties. It's a region renowned for its natural beauty, marijuana production — and Bigfoot sightings.
Leading us into the tangled woods is investigative reporter David Holthouse, who was working on a Mendocino dope farm in 1993 when a group of terrified men burst into his cabin with claims of finding three mutilated bodies at a nearby farm. The deceased were torn limb from limb, heads ripped from torsos, their parts strewn around the campsite. This wasn't a drug heist, they said. No marijuana plants were stolen — and there were giant footprints around the scene. It had to be Bigfoot. Or did it? "Sasquatch" sets out to answer that question over three episodes. This is an eccentric offering in the world of true crime, which is part of what makes it so addictive. Monsters come in all shapes and forms, and this series grapples with them all. (Read more) —Lorraine Ali
15. A Wilderness of Error
2020 | TV-MA | 1 Season | Documentary series
Hulu: Included | Apple TV+: Rent/Buy | Prime Video: Rent/Buy
Created by Marc Smerling
Fifty years after his wife and two young daughters were brutally murdered, and 41 after he was convicted of the crime, the case of former Army surgeon Jeffrey R. MacDonald continues to fascinate. Were the Fort Bragg, N.C., murders, as MacDonald has long contended, committed by a group of drug-crazed hippies chanting, "Acid is groovy, kill the pigs?" Or were they, as the prosecution successfully argued, actually the work of MacDonald, who murdered his family in a psychotic rage?
The case inspired Joe McGinniss' nonfiction bestseller "Fatal Vision," published in 1983, as well as a hugely successful 1984 TV miniseries based on the book — not to mention Janet Malcolm's famed 1990 reconsideration "The Journalist and the Murderer." Now it's the subject of the FX series "A Wilderness of Error," based on the book of the same name by Oscar-winning documentary director Errol Morris ("The Fog of War"), who has questioned MacDonald's guilt and the prosecution's handling of the case.
Morris, whose 1988 film "The Thin Blue Line" actually led to the overturning of a death sentence, wondered whether the testimony of several key people — a woman who claimed she'd been in the house during the murders, a U.S. marshal who alleged the woman confessed to him and a man who allegedly admitted to the killings — had deliberately been overlooked by the prosecution, and whether the initial investigation by the Army had essentially been a shoddy cover-up. (Read more) —Lewis Beale
14. Memories of a Murderer: The Nilsen Tapes
2021 |TV-MA | Documentary
Netflix: Included
Directed by Michael Harte
The life and crimes of Scottish serial killer and necrophile Dennis Nilsen are documented in his own words in this highly competent and deeply creepy 85-minute film, culled from 250 hours' worth of recordings that Nilsen taped in his prison cell after he killed at least 12 young men between 1978 and 1983. Like Ted Bundy, the soft-spoken Nilsen is highly articulate and even charming, but his cover was an unassuming, mousy demeanor. He recounts the events of his life in poetic prose with flowery language, but it's the recollections of police, survivors and his own mother that shed light on the monster at the heart of his ghoulish crime spree. Directed by Michael Harte ("Don't F— With Cats"), this documentary is a master class in pitting a killer's own warped recollections against the firsthand accounts of those who suffered from his actions. —Lorraine Ali
13. The Central Park Five
2012 | TV-PG | Documentary
PBS: Included | Kanopy: Included | Apple TV+: Rent/Buy
Directed by Ken Burns, Sarah Burns and David McMahon
Then-New York Mayor Ed Koch didn't shrink from calling it "the crime of the century." A TV newscaster talked angrily about evildoers who "blazed a nighttime trail of terror" that culminated in the horrific beating and savage rape of a Central Park jogger on the night of April 19, 1989. The event became an all-consuming national sensation, but, as it turns out, everything everyone thought they knew was wrong.
This is the devastating premise of "The Central Park Five," a careful, thoughtful documentary that meticulously re-creates what happened on that night and details how and why everything went so terribly off-course. Co-directed by Ken Burns, David McMahon and Sarah Burns, it projects equal parts fury and despair as it reveals how a particular group of individuals was caught in the unforgiving gears of the criminal justice system.
Five black and Latino teenagers, ages 14 to 16, admitted to the rape and beating (though they almost immediately recanted) of the white jogger and served prison sentences ranging from six to 13 years. But, out of nowhere, compelling new evidence, including a startling 2002 confession by a convicted murderer and rapist whose DNA was present at the crime scene, led a judge to overturn their convictions. Yet it is one of the case's painful ironies that to this day it is the arrest and not the ultimate exoneration that is remembered.
"The Central Park Five" serves as a cinematic primer on what has become one of the most disturbing aspects of our criminal justice system: the ability — and the unabashed willingness — of police to psychologically manipulate people into confessing to things they have not done. (Read more) —Kenneth Turan
12. McMillions
2020 | TV-14 | 1 Season | Documentary series
HBO Max: Included
Created by James Lee Hernandez and Brian Lazarte
James Lee Hernandez and Brian Lazarte's six-part documentary, "McMillions," is a twisty, many-fingered, onion-layered story tailor-made for cliffhangers and progressive reveals. The HBO series tells the story of the McDonald's Monopoly game fraud, in which an ex-cop nicknamed Uncle Jerry — in an operation that went undetected from 1989 to 2001 and involved an ad hoc network of "recruiters" and semi-solid citizens willing to participate in what not all fully understood was thievery — managed to scam some $24 million in cash and prizes from the home of the Happy Meal.
It was the subject of a 2018 Daily Beast story by Jeff Maysh, "How an Ex-Cop Rigged McDonald's Monopoly Game and Stole Millions," which within days became the subject of a bidding war for the film rights. (Fox won; Ben Affleck is scheduled to direct, Matt Damon to star.) (Read more) —Robert Lloyd
11. The Innocence Files
2020 | TV-MA | 1 Season | Documentary series
Netflix: Included
Created by: Roger Ross Williams, Liz Garbus and Alex Gibney
"The Innocence Files" masterfully examines how innocent people end up in prison and documents the Herculean effort it takes to overturn those wrongful convictions. Though there's no shortage of heartbreaking television productions about poor folks who are betrayed by the system, this moving, impactful series stands apart. Expertly directed by respected documentary filmmakers Alex Gibney, Roger Ross Williams and Liz Garbus, "The Innocence Files" delivers a potent statement on class, crime and the American justice system. The nine-part series takes its source material from Innocence Project cases, following several wrongfully convicted subjects over three different story arcs. The filmmakers explore common defects in the system — from the use of bogus forensic evidence to unreliable eyewitness accounts — exploring the legal and emotional fallout for all involved. —Lorraine Ali
10. Don't F— With Cats: Hunting an Internet Killer
2019 | TV-MA | 1 Season | Documentary series
Netflix: Included
Created by Mark Lewis
A group of Facebook sleuths track down a deranged killer and wannabe internet star in this three-part series from Mark Lewis. Luka Magnotta was courting the idea of celebrity in 2010 when he became famous for all the wrong reasons. The then-28-year-old Canadian was posting online a series of anonymous videos showing him suffocating, drowning and feeding kittens to a snake. A community of outraged internet sleuths coalesced around the goal of outing this animal abuser.
Filmmaker Lewis embedded with several of the armchair detectives, documenting how they pieced together Magnotta's identity clue by clue. Is that light socket in the background of his video European or American? Are there any identifying background sounds? Their digital legwork proved invaluable to law enforcement when, in 2012, the killer graduated to killing humans. He murdered a 33-year-old computer engineering student from China, Jun Lin, and released a video of the horrific crime online. The series is a wild ride through Magnotta's sadistic ploys for attention, and the dogged efforts of amateur detectives to stop him. In the end, they were instrumental in his capture during a worldwide manhunt, even if it may have resulted in giving his depraved videos more views than they ever should have had. This doc was one of Netflix's biggest true-crime hits outside of the problematic "Making a Murderer." Riveting, but not for the faint of heart. —Lorraine Ali
9. The Crime of the Century
2021 | TV-14 | 1 Season | Documentary series
HBO Max: Included
Created by Alex Gibney
For more than 20 years, Americans have watched the human cost of the opioid crisis as if it were an epidemic without cause. But what if the crisis had been manufactured through a series of cynical misdeeds involving profit-ravenous pharmaceutical companies, bought-and-paid-for medical professionals and a toothless political and legal system?
You probably wouldn't be shocked, given what we now know from numerous class-action lawsuits, interviews with recovering addicts and grieving parents, hard news exposés and, yes, lots of documentaries. But Alex Gibney's gripping two-part docuseries "The Crime of the Century" sheds new light on an ongoing disaster by meticulously tracking the moves of one major kingpin: Purdue Pharma, the drug company that made billions off the addictive and often lethal pain medication OxyContin. (Read more) —Lorraine Ali
8. Long Shot
2017 | TV-14 | Documentary
Netflix: Included
Directed by Jacob LaMendola
Social etiquette crimes are the lifeblood of "Curb Your Enthusiasm," Larry David's HBO comedy series where a self-centered guy named Larry offends everyone he meets, and his bad behavior often has a butterfly effect. But here's one instance where Larry was a good influence, even if it was unintentional.
"Long Shot" tells the story of young father Juan Catalan, an Angeleno who was wrongly accused of the 2003 gang-related murder of a 16-year-old girl in Sun Valley. But Catalan swears he's innocent. The accused even has an alibi: He was attending a game with his daughter at Dodger Stadium. The prosecutor isn't buying it, even after Catalan produces proof in the form of ticket stubs. Defense attorney Todd Melnik scraped for anything else that might prove his client's innocence. Maybe the Dodger fancam? But the fleeting images of the father and daughter aren't clear enough.
Here's where David comes in. The actor had been shooting "The Car Pool Lane" episode of the series, where he picks up a sex worker so he can use the carpool lane to make it to the game on time, and the crew were filming in an aisle near Catalan's seats. Outtakes of the episode were scanned for images of Catalan, and, as David says in the documentary, "There he was. Pretty cool." "Curb Your Enthusiasm" and subsequent cellphone data helped clear Catalan. This short and simply made documentary chronicles the incredible story of a wrongly convicted soul who was saved by the least likely of men. —Lorraine Ali
7. The Trials of Gabriel Fernandez
2020 | TV-MA | 1 Season | Documentary series
Netflix: Included
Created by Brian Knappenberger
Netflix documentary series "The Trials of Gabriel Fernandez" follows the story of the torture and murder of an 8-year-old child, beaten to death in 2013 by his mother and her boyfriend, and the repeated failure of social workers and police officers to intervene. Directed by Brian Knappenberger, "Gabriel Fernandez" piggybacks on the reporting of Garrett Therolf, who covered the story for The Times as it broke, and later elsewhere, and who appears extensively throughout. (Therolf, an executive producer of the series, brought Knappenberger into the project.) A well-made and conscientious work that includes interviews with people involved in the case and experts regarding it from afar, along with footage of police interviews and courtroom testimony, it is old news and an ongoing story, since we have not reached the end of child abuse or institutional incompetence. (Read more) —Robert Lloyd
6. The First 48
2004| TV-14 | 24 Seasons | Documentary series
A&E: Included (22 seasons) | Peacock: Included (15 seasons) | Hulu: Included (16 seasons) | Prime Video: Rent/Buy (7 seasons)
Created by Nigel Bellis
Three things are a given in each episode of "The First 48": a homicide, a homicide investigation and hard questions in a bleak interrogation room. This long-running series takes viewers behind the scenes, following a squad of detectives in the first critical hours of a murder. The sense of urgency around each case is implicit in the show's opening sequence: "The clock starts ticking the moment they are called," says the narrator. "Their chance of solving a murder is cut in half if they don't get a lead within the first 48 hours."
Now in its 24th season, this addictive unscripted series still sets a high bar as it follows detectives in police precincts from Dallas, New Orleans, Birmingham, Tulsa and other U.S. cities. Each hourlong episode is shot vérité-style and set to minimal ambient music, building tension subtly as the story unfolds. The results in each case are unpredictable: Many are solved by the closing credits, while others still remain open. Law enforcement turns to a combination of factors to break their cases, from forensic evidence to witness accounts to lies and confessions in the interrogation room, and no two cases ever shake out in the same manner. In a world where bad people always seem to be getting away with doing bad things, "The First 48" is one place where the quest for accountability always drives the story. —Lorraine Ali
5. O.J.: Made in America
2016 | TV-14 | 1 Season | Documentary series
Apple TV+: Rent/Buy | Prime Video: Rent/Buy
Created by Ezra Edelman
Comedy, they say, is tragedy plus time. The same equation can also result in revelation, as ESPN's astonishing documentary series "O.J.: Made in America" proves. There have been many attempts to tell the O.J. Simpson story, to explain why, in 1995, what appeared to be an open-and-shut case of domestic violence taken to its fatal and too-often inevitable conclusion turned into the trial of the century and resulted in acquittal. But all pale beside Ezra Edelman's 7 1/2-hour chronicle of Simpson's life and times. Historically meticulous, thematically compelling and deeply human, "O.J.: Made in America" is a masterwork of scholarship, journalism and cinematic art. (Read more) —Mary McNamara
4. The Keepers
2017 | TV-MA | 1 Season | Documentary series
Netflix: Included
Created by Ryan White
The seven-part documentary series "The Keepers" looks at one of Baltimore's most vexing cold cases through the eyes of the women who continue to push for justice. Sister Cathy Cesnik went missing in November of 1969. Two months later, her body was found in a field not far from her apartment. Five decades later, the murder of the young nun and high school teacher remains unsolved. Policeman and priests — the very people tasked with protecting and consoling the community — are among the case's prime suspects.
Sister Cathy's former students at Archbishop Keough High School, such as Gemma Hoskins and Abbie Schaub, have spent the majority of their adult lives trying to solve the murder of their beloved teacher, who was 26 at the time of her death. But as "The Keepers" shows, the list of theories and suspects only grows with time. "The Keepers" is an unusually empathetic true-crime offering that places the memory of Sister Cathy above all else, yet still brings much needed heat to a tragically cold case. (Read more) —Lorraine Ali
3. Night Stalker: The Hunt for a Serial Killer
2021 | TV-MA | 1 Season | Documentary series
Netflix: Included
Created by Tiller Russell

Los Angeles was terrorized by a phantom in the spring and summer of 1985. Creeping into homes at night, he tortured and murdered more than a dozen people, with the San Fernando and San Gabriel valleys the focus of his mayhem: assaulting women in their 80s; kidnapping and molesting children as young as 6; scrawling a pentagram on one of his murder victims and demanding that another pray to Satan.
Netflix's docuseries "Night Stalker: The Hunt for a Serial Killer" chronicles the pursuit of the elusive predator though the recollections of the investigators and cops who chased him. Analog detective work — years before cellphone data and DNA became useful investigative tools — and the help of the community led to the capture of demon worshipper Richard Ramirez. His crimes stand out as particularly heinous and evil, even by today's standards, in a metropolis that's no stranger to the darkest of crimes (the Black Dahlia, the Manson Family, the Hillside Strangler). The four-part series is a powerful and haunting addition to the streamer's onslaught of true-crime fare, capturing a place and time that many Angelenos regretfully claim as part of their city's collective history. (Read more) —Lorraine Ali
2. The Jinx: The Life and Deaths of Robert Durst
2015 | TV-14 | 1 Season | Documentary series
HBO Max: Included | Apple TV+: Rent/Buy | Prime Video: Rent/Buy
Created by Andrew Jarecki
"The Jinx: The Life and Deaths of Robert Durst" is a seductive six-part series about a murder, maybe two murders, maybe three. Although its particulars are a matter of public record, it is helpful in watching "The Jinx" to know as little as possible about Durst — the son of a billionaire New York developer, the husband of a woman missing since 1982, just to start — in order to let its strangeness breathe and its cleverly ordered revelations have their full effect. Director Andrew Jarecki — best known for the Oscar-nominated "Capturing the Friedmans" (2003), starts the series in 2001 with the discovery of a headless, limbless torso floating in Galveston Bay and works backward and forward from there. It's a puzzle box that gives up its secrets slowly and unpredictably. (Read more) —Robert Lloyd
1. The Thin Blue Line
1988 | Rated 18+ | Documentary
Criterion: Included | Apple TV+: Rent/Buy
Directed by Errol Morris
Considered one of the most impactful documentaries ever made, Errol Morris' "The Thin Blue Line" changed the form and saved an innocent man from death row. Fusing cinematic technique with investigative journalism and activism with art, Morris dissected the troubling case of Randall Dale Adams, a drifter who was charged with the 1976 murder of a Dallas police officer. The officer was shot to death after a routine traffic stop. The evidence pointed to repeat offender 16-year-old David Harris, and the teen bragged to his friends about killing a cop, but he was still able to convince detectives that Adams was the culprit.
Morris used the power of cinema to expose staggering irregularities in the investigation and presented his findings in an exquisite display of experimental filmmaking. His unorthodox approach included haunting reenactments, original music by Philip Glass and profound excerpts from the interviews he conducted. For example, Adams' co-counsel said she believed that the forces of law and justice, faced with a police killing, went after Adams because, as an adult, he could be sent to the electric chair, while Harris, as a minor, could not. Her theory is just one of many that Morris uses to build an alternate narrative in his film.
The result is a wonderfully made film that confronts injustice, exonerating a wrongfully convicted man while changing the face of documentary film forever. —Lorraine Ali
Get our L.A. Goes Out newsletter, with the week's best events, to help you explore and experience our city.
You may occasionally receive promotional content from the Los Angeles Times.