'Succession' creator was 'terrified' when Jeremy Strong did this while filming finale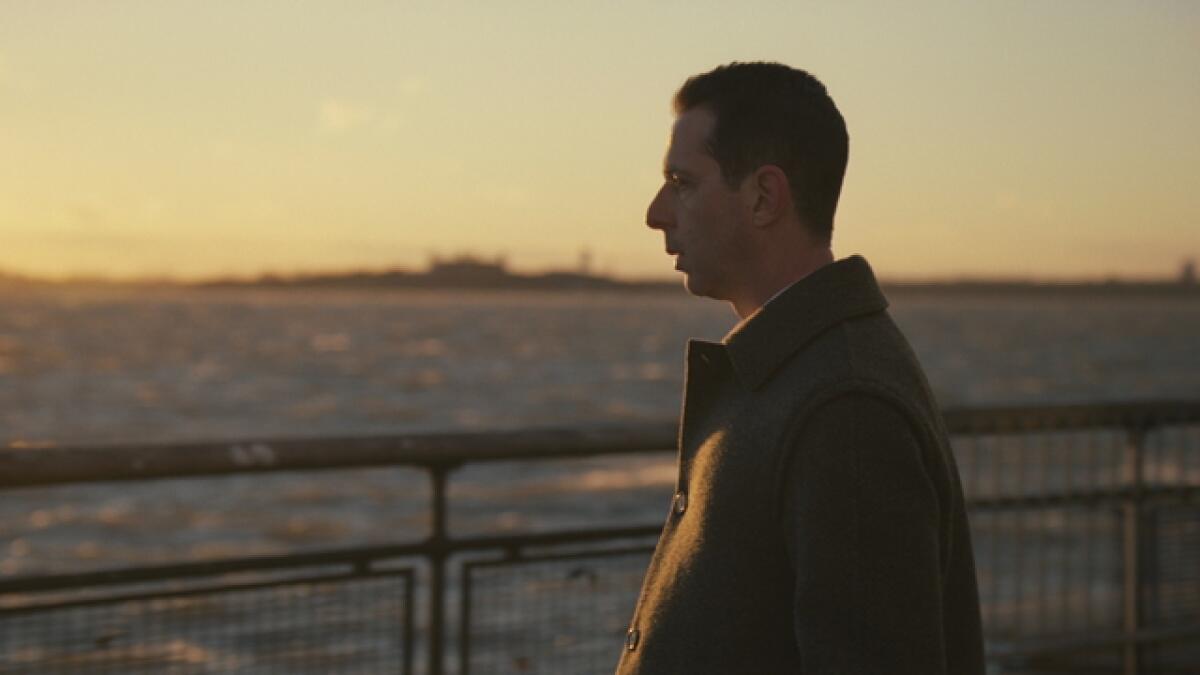 Warning: This story contains spoilers for the series finale of "Succession."
The creator of "Succession" did not appreciate one potentially dangerous choice Jeremy Strong made while filming the series finale — even if it made sense dramaturgically to the actor.
In a new interview with NPR, showrunner Jesse Armstrong recalled the moment Strong attempted to jump into the Hudson River while shooting his character Kendall Roy's final scene. The Emmy-winning TV writer told his side of the story about a week after Strong revealed in a viral interview with Vanity Fair that he "tried to go into the water" because he thought maybe "Kendall just wanted to die."
The last episode of the HBO drama ends with a shot of Kendall looking wistfully out over the Hudson after his sister betrays him and ruins any chance he had of taking over his late father's media empire. According to Armstrong — who was on set "every day, and certainly for that important scene" — the air was "biting cold" when Strong deviated from the script and climbed over the barricade.
Brian Cox recently explained why he hasn't watched the 'Succession' series finale after his character, Logan Roy, died earlier in the season.
"I was terrified," Armstrong told NPR.
"I was terrified that he might fall in and be injured. He didn't look like he was going to jump in. But once he climbed over that barrier — you know, when you film, there are generally a lot of health and safety assessments made. And that was not our plan that day."
The executive producer added that the production would have made sure "boats and frogmen and all kinds of safety measures" were in place had they "even been thinking" of Strong coming that close to the water.
"My first thought was for his physical safety as a human being, not anything about the character," Armstrong continued. "Yeah. So that's what I felt on the day. Good Lord above."
Times staff breaks down the HBO series' finale, including Shiv and Tom's power swings, the Roy sibling rivalry, the company's new CEO and more.
While speaking with Vanity Fair last month, Strong referenced a John Berryman poem that inspired the titles of each "Succession" season finale, noting that "Berryman himself died by suicide, jumping into the frozen river."
"The water was calling to me," the 44-year-old actor explained. "I got up from that bench and went as fast as I could over the barrier and onto the pilings."
Before Strong could follow through with the impulse, however, the actor playing his father's former bodyguard "raced over" and stopped him.
In 'Succession,' Jeremy Strong stands at the intersection of politics, media, power and dysfunction. And the crazy wealthy.
"I don't know whether in that moment I felt that Kendall just wanted to die — I think he did — or if he wanted to be saved by essentially a proxy of his father," Strong said, adding that he wasn't sure if Kendall "would've had the courage to actually go in that water."
"To me, what happens ... is an extinction level event for this character. There's no coming back from that. But what I love about the way Jesse chose to end it, it's a much stronger ending philosophically, and has more integrity to what Jesse's overall very bleak vision is of mankind — which is that fundamentally, people don't really change. They don't do the spectacular, dramatic thing. Instead, there's a kind of doom loop that we're all stuck in, and Kendall is trapped in this sort of silent scream."
Asked by NPR if he believed Kendall was having suicidal thoughts, Armstrong mused that the tragic son of Logan Roy "lacks ... the freedom to determine" the course of his life, especially with "his dad's bodyguard right there."
"Even if he is contemplating it, I don't think it could ever happen to him," Armstrong said. "That's not the way the story goes for this kind of person."
Get our L.A. Goes Out newsletter, with the week's best events, to help you explore and experience our city.
You may occasionally receive promotional content from the Los Angeles Times.