'Succession' finale: Waystar Royco has a new CEO. Here's what happened
The series finale of "Succession" aired Sunday on HBO. Here's what you need to know:
Read our "Succession" coverage | Tom and Shiv's marriage | Logan Roy dies | Sarah Snook on Season 4
'Succession' comes to an end after four seasons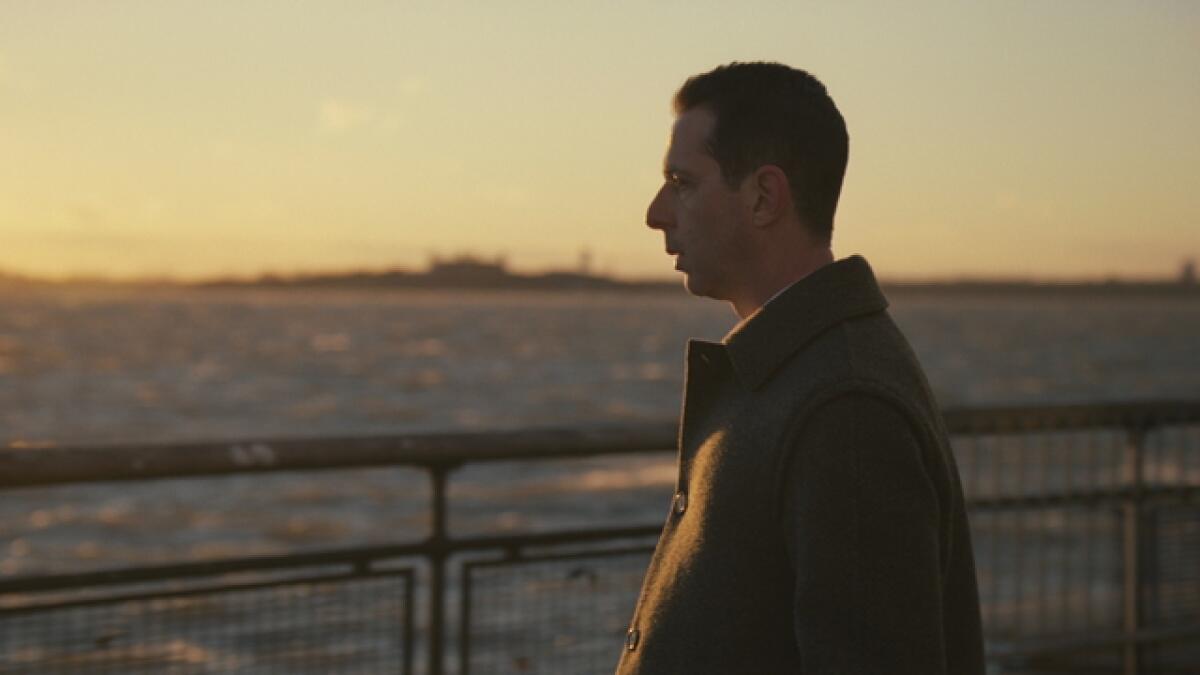 "Succession" heads, the end has come.
After four seasons, we finally learn who takes control of Waystar Royco, the media conglomerate founded by Logan Roy (Brian Cox), and who its new leader is. Logan's untimely death left a gaping leadership hole just as he was about to finalize a deal to sell his empire to Lukas Matsson (Alexander Skarsgard) and GoJo. While his death was the most dramatic moment this season, there were numerous revelations that were bread crumbs about where the characters and company were headed.
In the final episode, we saw Matsson offer the U.S. chief executive job to Tom Wambsgans (Matthew Macfadyen), Siobhan "Shiv" Roy's (Sarah Snook) husband. Cousin Greg, always on the lookout for himself, alerted Kendall to the news, which he then shared with Shiv and Roman. Shiv, who had been gunning for the position, didn't take the news well.
Throughout the series, Logan's children jockeyed for control of the company. Kendall always believed he should be at the helm. And Roman asked why it couldn't be him. Shiv, resentful of Tom, initially agrees to Kendall but then she hesitates during the board meeting — and she decides to vote to allow the GoJo deal to go through. The vote is 7 to 6. Tom is the new CEO.
The Times' top Waystar Royco watchers break down 'Succession's' most shocking episode to date — and wonder where the HBO drama goes next.
Just before his death, Logan, on the night before Connor's wedding to Willa Ferreyra (Justine Lupe), told his children he didn't think they were fit for the job and instead believed selling the company is the best outcome for all. Kendall, Roman and Shiv certainly didn't see it that way. And maybe he was right.
Earlier this year, Jesse Armstrong, the creator of the series, revealed that Season 4 would be the last. "I've never thought this could go on forever. The end has always been kind of present in my mind," he told the New Yorker. The series finale of the acclaimed HBO drama aired Sunday on HBO and the newly rebranded Max.
— Maira Garcia
'Succession's' final season explained: The HBO series is hurtling toward a dramatic ending. Here's what you need to know about the show's last season.
Who succeeded Logan Roy as the head of Waystar Royco?
Logan Roy took a modest family-run printing business and built it into Waystar Royco, one of the largest media and entertainment conglomerates in the world.
Logan's death came at an inopportune moment for the Roys: The formidable chief executive collapsed en route to Sweden to finalize the terms of a deal for tech giant GoJo to acquire Waystar Royco and was estranged from his adult children at the time.
His demise left the company, already rocked by scandal and internal power struggles, without a clear successor. An undated document found in Logan's files appeared to name his son Kendall as CEO, but he and his brother Roman agreed to share the role until the GoJo sale was completed.
Driven, as ever, by a need to prove themselves worthy of their father's legacy, the brothers secretly maneuvered to kill the deal so they could retain the Waystar empire for themselves. They even push ATN to call the presidential election for fascist Republican candidate Jaryd Mencken, because he signals a willingness to block the sale.
Meanwhile Shiv, pushed out by her brothers, formed a covert alliance with Lukas Matsson, GoJo's mercurial CEO, to achieve the opposite goal: pushing the deal through.
So who claimed the media-world equivalent of the Iron Throne? It was Tom Wambsgans.
After four seasons of humiliation and struggle, Kendall the prodigal son was ascendant and probably in the best position of all the siblings to assume the throne. At Logan's funeral, he stepped in, after Roman broke down, to deliver a stirring impromptu eulogy that championed his father's rapacious business vision — exhibiting grace under fire in front of the very people who will determine Waystar's future.
But there were still things that could have hindered Kendall's rise, like concern over what a Mencken presidency would mean for his daughter, who is not white. There's also the small matter of that waiter he accidentally killed at Shiv's wedding — a dark secret that Shiv, Roman and Colin (Scott Nicholson), Logan's security guard, know about — and that they openly discuss when Shiv hesitates to vote against the GoJo deal.
That left one very strong candidate: Shiv's estranged husband, Tom. (Sorry, Greg stans.) He's the father of Logan's unborn grandchild, so his ascent to CEO would keep the line of succession in the family.
He's also run three divisions of the company — including ATN, the jewel in the Waystar crown — was one of Logan's most trusted allies and displayed a willingness to do anything to get ahead, including betraying his own wife.
There was no doubt he'd do it again if it meant becoming CEO.
In Sunday's finale, Shiv and Kendall scramble to consolidate their support with the board. Shiv appears to have the votes to push the GoJo deal through while Kendall is short. They separately fly to Barbados to chase down Roman, who's recuperating at Caroline's villa after getting assaulted during the protests.
Meanwhile Matsson meets with Tom, who thinks he's interviewing to keep his job at ATN and gives his elevator pitch. "I have a high tolerance for pain and physical discomfort," he says.
But Matsson surprised him with a crude confession: He's too attracted to Shiv to make her CEO and would like Tom to take the job. As he puts it, "If I could get anyone in the world, why don't I get the guy who put the baby inside her. Instead of the baby lady?" Tom seems open to stealing the job from his wife.
Thanks to Greg's timely deployment of Google Translate, word quickly gets back to Shiv that Matsson is considering other options for the CEO gig. The Roy siblings decide to unite against the deal and argue about who should be their chief executive; they each share they were promised the job by Logan at different times. Kendall insists he's the only plausible candidate: Shiv was too vocal in her support for Matsson, while Roman "lacks heft." After some conversation on a moonlit beach, Shiv and Roman decide Kendall is right. They swim out to a floating dock to deliver the news. "You can smile, bitch," says Shiv.
Back in New York, after a rousing late-night game of "Meal Fit for a King," the siblings prepare for the board vote. Shiv finds out Matsson is considering Tom for CEO, and goes nuclear: "Good luck, motherf—," she tells him.
Just before the board vote, Roman sees Gerri, triggering a panic attack: "Why isn't it me?" he asks Kendall, who embraces his brother.
When the board convenes to decide on the GoJo deal, Kendall and Roman vote no. But Shiv hesitates. The siblings meet in private, and Shiv explains her hesitation: Kendall can't be CEO because he killed someone. Roman agrees, but goes even further by saying Shiv will carry on "the bloodline," unlike Kendall, whose children are not genetically related to him.
"We are bulls—," Roman tells his brother. "You are bulls—. It's all f— nothing."
Kendall desperately tries to stall the vote, but it's too late: the GoJo sale is approved, and Tom soon arrives to take his victory lap around the Waystar offices.
Rejected by his siblings and painfully aware he will never come close to his father's achievements, Kendall walks alone along the Hudson River, Colin a few paces behind.
— Meredith Blake
The Waystar Royco chief, who died in Season 4, Episode 3 of 'Succession,' leaves a legacy of hardball business tactics and cable news provocation.
Does Tom and Shiv's marriage survive?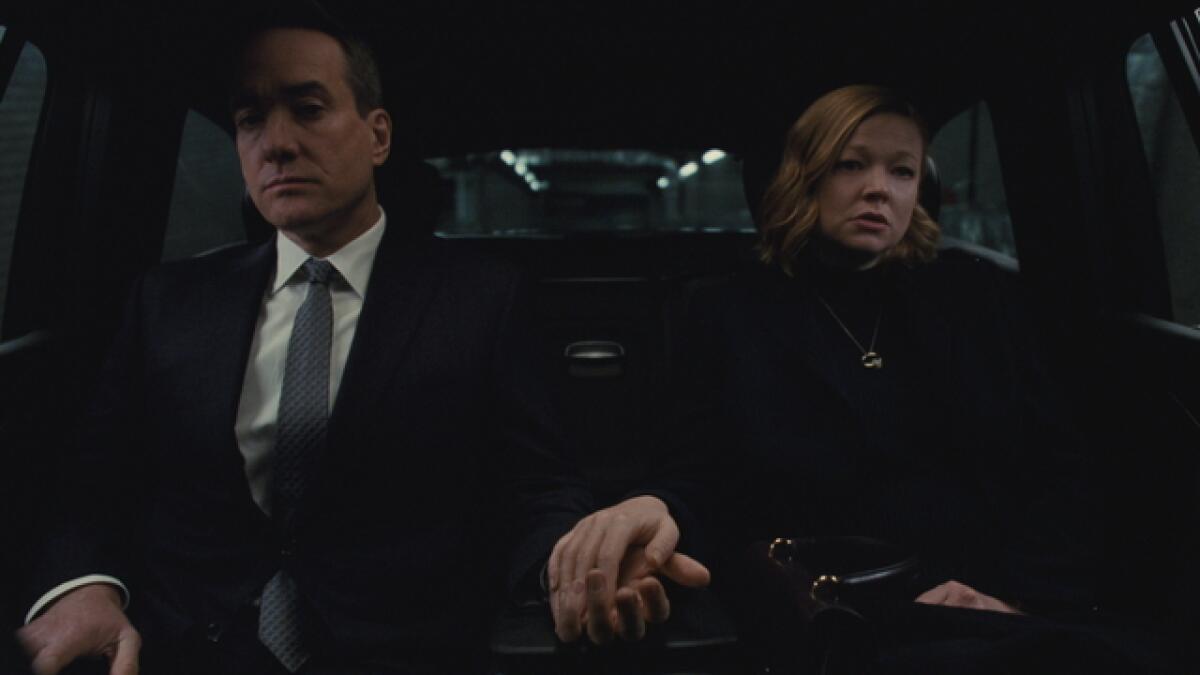 Over the course of the series, the relationship between Siobhan Roy and Tom Wambsgans has taken several turns: We see them get married, dabble with an open marriage — Shiv's idea, not Tom's — and then fracture. Sick of being constantly humiliated, Tom betrays Shiv at the end of Season 3, tipping off Logan about the Roy siblings' plan to unite and stop the GoJo deal. "He does the one thing she believes he could never do, because he would never have the guts or courage," Snook told The Times.
Their uniquely twisted relationship has become a focal point of the show's final season. Tom and Shiv were separated and bracing for a cutthroat, "War of the Roses"-style divorce. Then Logan died. Tom, who was with Logan aboard the plane when he collapsed, called her and relayed the news to her lovingly (even calling her "honey").
Like other great TV dramas, 'Succession' used marital strife as a gripping plot point, but unlike other shows, it inverted the typical power balance between husband and wife.
The tenderness of the moment seemed to rekindle their connection, as did a round of a kinky game called "bitey" at a Hollywood house party. (So romantic!) The couple briefly reconciled, enjoyed lots of make-up sex and even had an illuminating conversation about last season's Great Betrayal, but Shiv continued to conceal the fact that she was pregnant. And Tom, the master of passive aggression, gave Shiv a glass-encased scorpion as a gift (again: so romantic!).
Tensions between the couple exploded into a blistering argument during an election eve party at their apartment. Tom, once again humiliated publicly by his wife, tells Shiv she is incapable of love and is "not a good person to have children." Perhaps worst of all, he implies she is responsible for Logan's death (ouch). Shiv fires back by calling him servile and suggesting he only wanted her for her DNA.
On election night, Shiv attempts to apologize and finally tells Tom she is pregnant. He wonders if she's even telling the truth — or just deploying another tactic.
As nasty as these two have been to each other, a long-term reconciliation isn't out of the question; at Logan's funeral, Shiv tells a sleep-deprived Tom he can stay at their apartment for the night. It's a faint gesture of kindness that suggests she's open to making things work, somehow.
In the finale, "With Open Eyes," the role reversal in their relationship is complete. En route to the Caribbean to chase down Roman on the eve of the board vote on the GoJo deal, Shiv calls Tom and makes an awkward sales pitch to save their marriage. "Once you've said and done the worst things, you're kind of free," she says. "Are you interested in a real relationship?" Tom replies, "I just don't know." While Shiv and Tom seemed aligned on business — she's committed to helping him keep his job at ATN — their relationship remains more complicated.
But Tom isn't finished betraying his wife. When Matsson offers the chief executive job to him instead of Shiv — a.k.a. "the baby lady" — he agrees to take it. Shiv finds out, tells Tom he's an "empty f— suit," and channels her rage into killing the deal.
Then she has a last-minute change of heart and withdraws her support for Kendall. Whether it's really because of the dead waiter or because she sees what remains of her relationship with Tom as a more viable path to power is unclear. Tom triumphantly poses for photos with Matsson, then drives off in a company car — where Shiv is waiting for him, looking utterly defeated. When he offers his hand to her, she just barely grasps it with her own.
They're in this together, at least for now.
— Meredith Blake
The Australian actress who portrays Siobhan 'Shiv' Roy in the HBO drama reflects on the end of the series and how she has evolved alongside her character.
What Jeryd Mencken's election meant for the Roys (and everyone else)
The outcome of the presidential election was meant to be a make-or-break moment — for the Roys, of course. The health of their late father's business, and their respective spots running his evil empire, were at stake. If coming out on top meant ripping the country apart and putting a neo-Nazi in the White House, Roman, Kendall, even Shiv had no qualms with being "flexible." Their news network, ATN, threw in with the worst of the worst in U.S. politics, propping up conspiracy theories, phony news and hate-mongering candidates, all in the name of retaining power and influence. When the Fox News-like network owned by the Roys became the first to call the election for Jeryd Mencken (Justin Kirk), the ultra-right candidate with racist, authoritarian tendencies, they were making what seemed to be a Faustian bargain.
With no call made by the end of the finale, "Succession" clearly aims to keep the American public hanging on the outcome of the presidency as if it were a real, dysfunctional election. (Sigh. Are we really living through this limbo, again?!) For instance, there's the "Wisconsin court thing" which is "a hiccup for Jeryd," according to Conner Roy (Alan Ruck). It's possible Mencken might not make it, Shiv (Sarah Snook) adds, and possibly hopes.
If the atmosphere outside the immediate Waystar-Royco circle is no lighter than it was after Episode 9 — in which Roman walked onto the streets of New York City and screamed at anti-Mencken, anti-ATN demonstrators until he was smacked down by the crowd — it's telling that the company's CEO seems more or less immune to moral arguments against Mencken. As Tom says to Matsson over dinner during the jockeying for position in the finale, "I give the customer what he wants. I don't think it's my place to offer dietary advice."
We'll never know who won "Succession's" election, but we do know the sleaziest operator won control of Logan's empire. A fitting end for this ode to late-stage capitalism.
—Lorraine Ali
Matsson and GoJo had big problems that could have surfaced
Viewers may not always understand the business speak on "Succession," but the deal in play between Waystar Royco and the tech streaming giant GoJo was a crucial driver of the tension this season. To recap: In Season 3, Logan Roy was set on buying the booming tech company as a way to bring his legacy media company more fully into the modern age and to help it get a hold in the streaming market by revamping its lackluster streaming service, StarGo. But the deal shifts, and Logan agrees to sell Waystar to GoJo head Lukas Matsson, except for ATN. It means the Roy family would receive a hefty cash settlement. When the Roy siblings attempt to rally the board to vote against the deal because they feel the money isn't enough, Logan gets on a plane to see Matsson and dies en route.
Heading into the finale, Matsson was set on buying Waystar, its subsidiaries and ATN and was configuring his takeover with the help of Shiv, who was on a solo mission to help Matsson succeed in hopes of becoming U.S. CEO. Meanwhile, Kendall and Roman scrambled to get the deal tanked to save a semblance of their father's legacy.
Adding to the stress of the deal was Matsson himself. He was a mercurial character with an approach to leadership and business that made him a walking HR case. He confessed to Shiv that he'd been sending pints of blood (half a liter of frozen blood bricks, to be exact) to an ex, Ebba (Eili Harboe), who is the head of communications for his company. That same ex is how Kendall and Roman found out that Matsson inflated his subscriber numbers in India. If the numbers become public knowledge, would tank GoJo's value and threaten the deal.
In a fitting bookend to the series premiere, the finale is charged by a high-pressure board vote around the GoJo deal where every moment, so far, feels high stakes. Just as Kendall was working to secure enough votes to thwart the deal, the news that Matsson wasn't actually serious about installing Shiv as U.S. CEO was enough to get the siblings back on the same team to vote as a block to keep the firm together. But on the day of the board vote, once it's Shiv's time to lock in her say, she hesitates, igniting a volatile standoff between the siblings in a glass office. In the end, the GoJo deal goes through at 7-6.
— Yvonne Villarreal
How did Greg, Gerri, Connor and other players fare?
Viewers may be more zeroed in on the outcomes for Kendall, Roman and Shiv, but the fate of key players in Logan Roy's orbit are as compelling.
Marcia Roy (Hiam Abbass), Logan's estranged wife, has demonstrated she can be a powerful negotiator by nearly securing major voting power on the Waystar board and maintaining the benefits of a marriage even after parting with Logan. After a noticeable disappearance, she returned into the fold following Logan's death, ready to stake her claim, saying that she and Logan were in constant contact. She's already sold the home she shared with Logan to Connor for $63 million and stands to inherit a lot, but there could be more in the cards for the steely figure. Doesn't her son know something about Kendall's "incident" during Shiv's wedding? But in the end, it was Shiv who used that piece of information against her brother.
Connor Roy, our favorite black sheep of the family, has had political ambitions that have defined much of his character's arc throughout the show's run, so much so that he was more interested in running for president of the United States than competing with his half-siblings to take over the family's company. On the eve of the election, he refused a deal with rival far-right candidate Jeryd Mencken to drop out of the race, in an effort to shore up the small percentage of possible Roy votes, in exchange for a diplomatic job in Europe. And as everyone predicted, he didn't come close to winning the election. The finale had him focused on dividing up his father's possessions with his siblings as he prepares to move into his father's estate. (He rightfully took first dibs on the best stuff before they arrived.)
Cousin Greg is the great nephew of Logan who moved to New York in an attempt to secure a position within the Roy media empire. He made his debut barfing in a theme park mascot costume, but he's proved to be more cunning than his bumbling persona lets on, climbing the Waystar Royco ladder by obediently doing the dirty work of other people, namely Tom. Now, Greg is setting his sights on transferring that status and devotion to potential buyer Lukas Matsson. But after he savvily uses his phone to translate a discussion Matsson is having in Swedish with his cohort about not naming Shiv as U.S. CEO, Greg uses that intel to position himself with Kendall, who breaks the news to his sister and brings her back into his fold to block the deal. When Tom, who is now Matsson's front-runner, suspects that Greg tipped off the siblings, the two come to blows in the bathroom of Logan's estate. Still, with Tom now in control as U.S. CEO, Greg's scheming tactics seemingly haven't failed to win him a spot on the team—or at least to continue to be a lackey for Tom.
Ewan Roy (James Cromwell), Greg's grandfather and Logan's estranged older brother, despised what his "morally bankrupt" little brother stood for and wrought. Still, despite being ethically opposed to Logan's legacy, he remains on the board of Waystar Royco and is among those who voted against the GoJo deal at the major board meeting.
Meanwhile, the show's "emperor penguins," as Roman Roy sourly refers to them, have been through it all (and seen it all too) as members of Logan's inner circle for decades. There's Gerri Kellman, the firm's sharp and crafty general counsel who has a knack for being irrationally fired, and then re-hired; Karl Muller, the Waystar Royco chief financial officer; and his partner-in-crime Frank Vernon, the on-again, off-again and on-again company vice chairman and chief operating officer who is often the voice of reason in the most chaotic moments. The trio have endured and adapted to the turmoil and shake-ups typical in the media business world as dutiful and trusted advisors to their tyrannical boss. But in the wake of Logan's death, their futures have been dangling as they've watched key players attempt to shuffle the deck at Waystar Royco. At the pivotal board meeting that decides the fate of Waystar Royco, Frank is one of the six members who voted for the deal's approval, helping to push the deal forward, 7-6. "Ken, it's done. Seven-six. We sell to GoJo. You don't have it," Frank tells a disoriented Kendall, who hasn't come to terms with the turn of events.
Tom seems keen on having Gerri in his fold, but not Frank or Karl. "I really don't need those two c— on my shoulder," Tom tells Greg.
In the outer-inner circle are Karolina Novotney (Dagmara Dominczyk), the composed and strategic head of PR, and Hugo Baker (Fisher Stevens), the unscrupulous communications executive, both of whom have had the challenging task of spinning and managing Waystar Royco's affairs. But with Hugo on GoJo's "kill list" and Karolina safe from it, their loyalties have shifted. In Episode 9, Hugo was ready to do his part to blow up the GoJo deal as Kendall's obedient minion, especially after confiding to Kendall about his insider trader snafu with his estranged daughter: "You'll be my dog, but the scraps from the table will be millions," Kendall says to entice Hugo. "Woof, woof," Hugo replies. Heading into the board vote, after sensing the siblings may have enough votes to block the GoJo deal, Karolina suggests to Shiv that part of the new changes coming to Waystar Royco should involve getting rid of Hugo. How things fare for the pair under Tom is TBD, but Karolina seems to be on the safe list.
—Yvonne Villarreal
Get our L.A. Goes Out newsletter, with the week's best events, to help you explore and experience our city.
You may occasionally receive promotional content from the Los Angeles Times.