Review: A family 'Falling,' trying to catch itself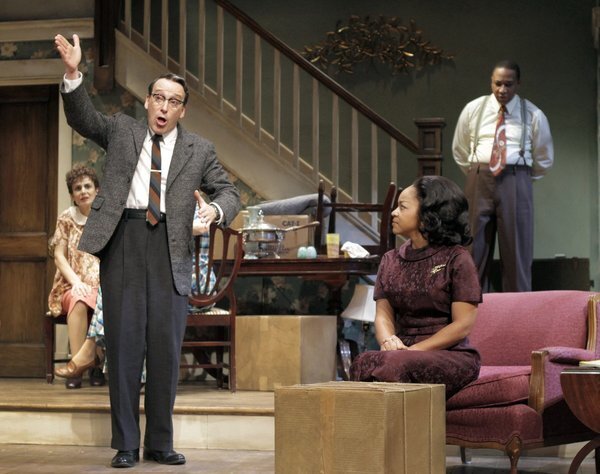 Bruce Norris constructed a provocative history of the house that the African American Younger family is heading to at the end of Lorraine Hansberry's "A Raisin in the Sun." An impeccable ensemble, under the direction of Pam MacKinnon, helped this Pulitzer Prize-winning drama capture the Tony Award for best play after the production went on to Broadway.
(Lawrence K. Ho / Los Angeles Times)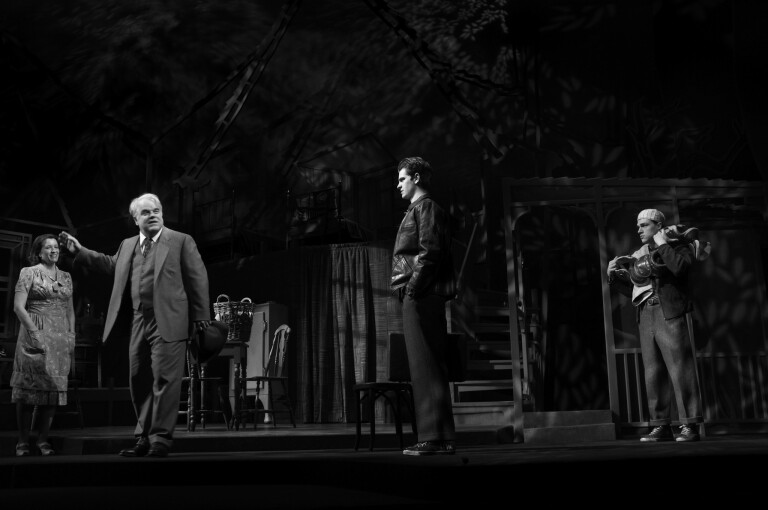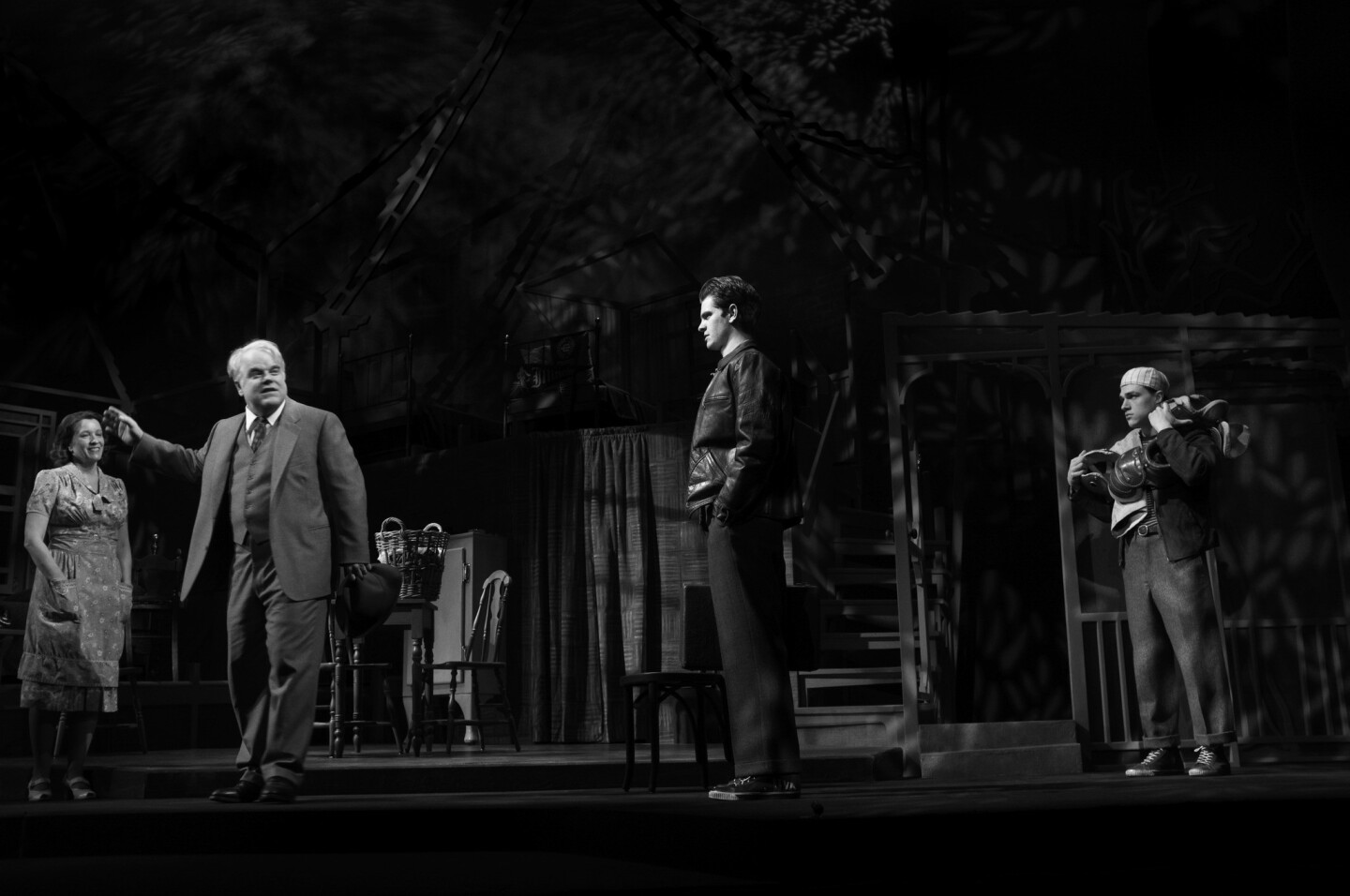 Mike Nichols' Tony-winning revival of Arthur Miller's classic was wobbly in spots, but Philip Seymour Hoffman's Willy and Andrew Garfield's Biff found the emotional combustion when it mattered most.
(Brigitte Lacombe for New York Magazine)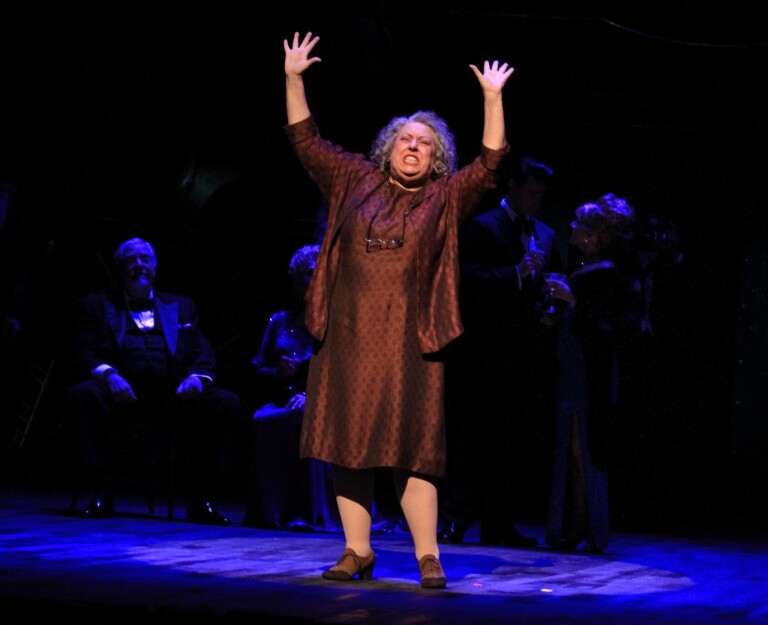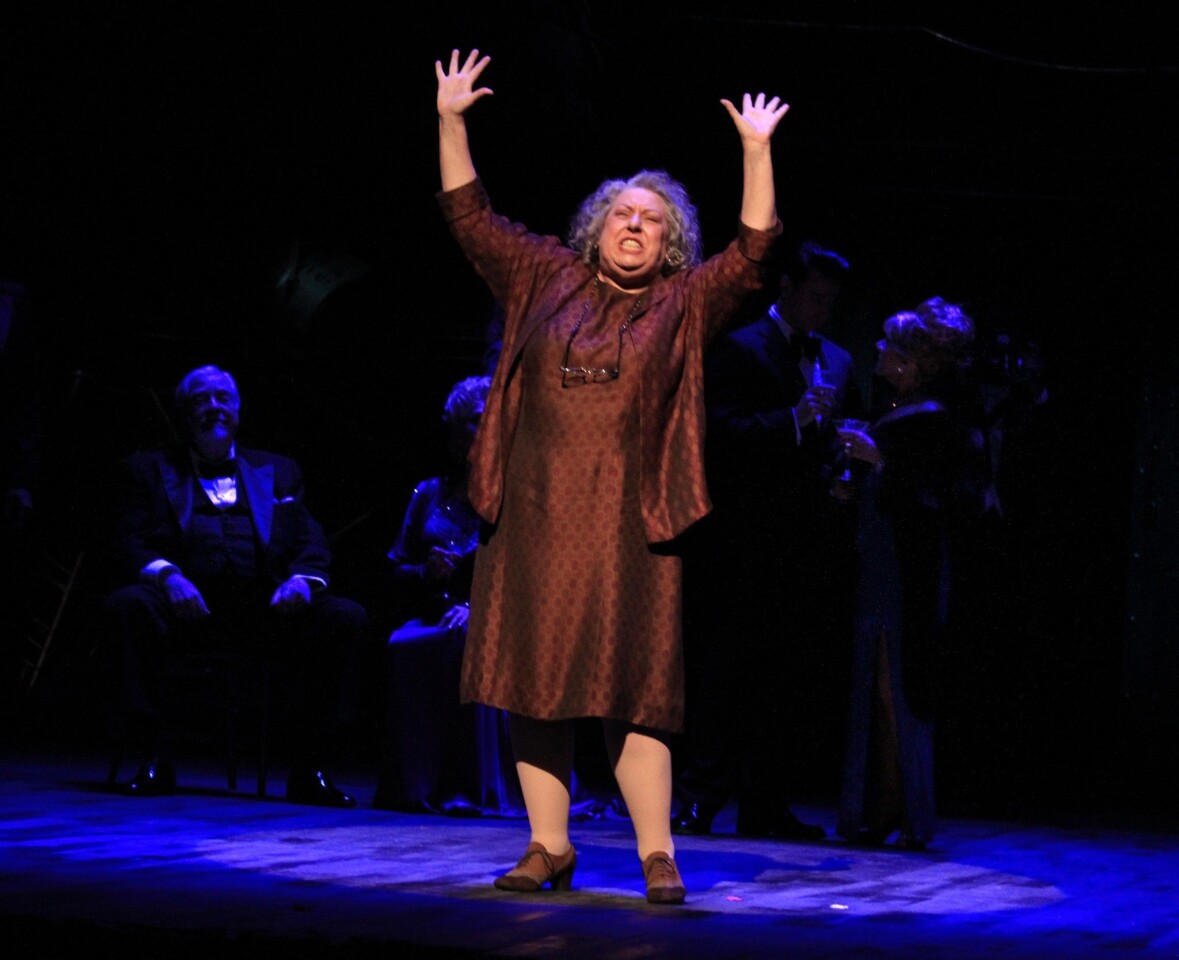 Sheer ecstasy for musical theater aficionados of a Sondheim bent. The side dishes alone (Elaine Paige singing "I'm Still Here," Jayne Houdyshell belting "Broadway Baby") are pièces de résistance by any showbiz standard.
(Glenn Koenig / Los Angeles Times)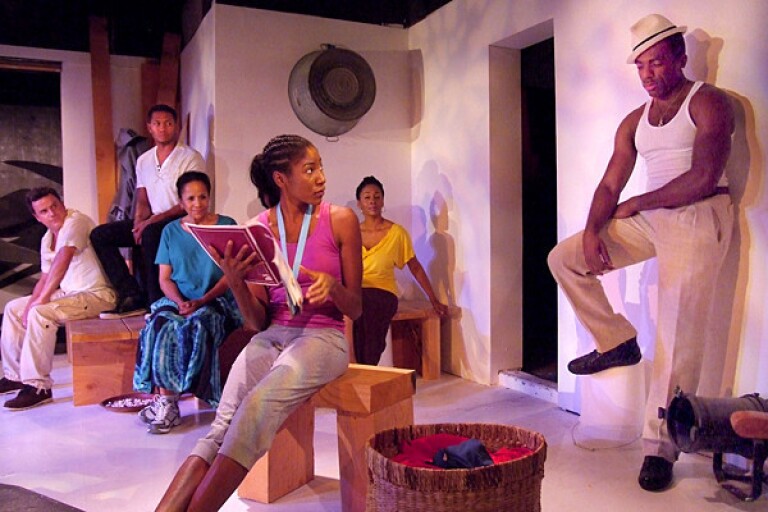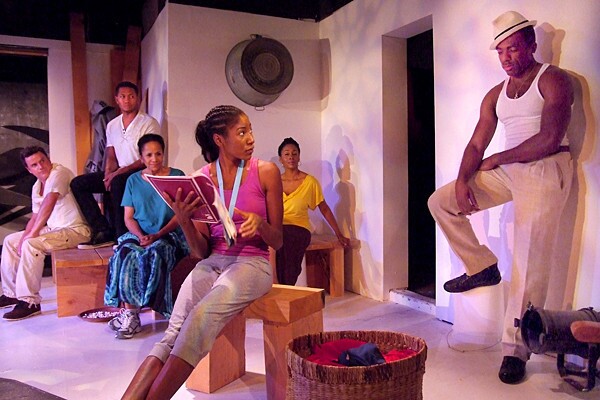 Part of Tarell Alvin McCraney's acclaimed "Brother/Sister Plays," this still-running poetic drama introduces L.A. audiences to an adventurously lyrical talent in a production directed by Shirley Jo Finney that is a marvel of ensemble acting.
(Ed Krieger)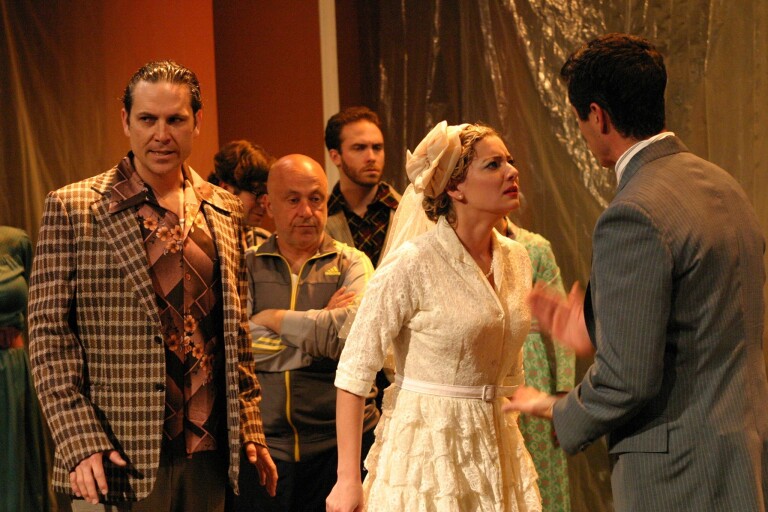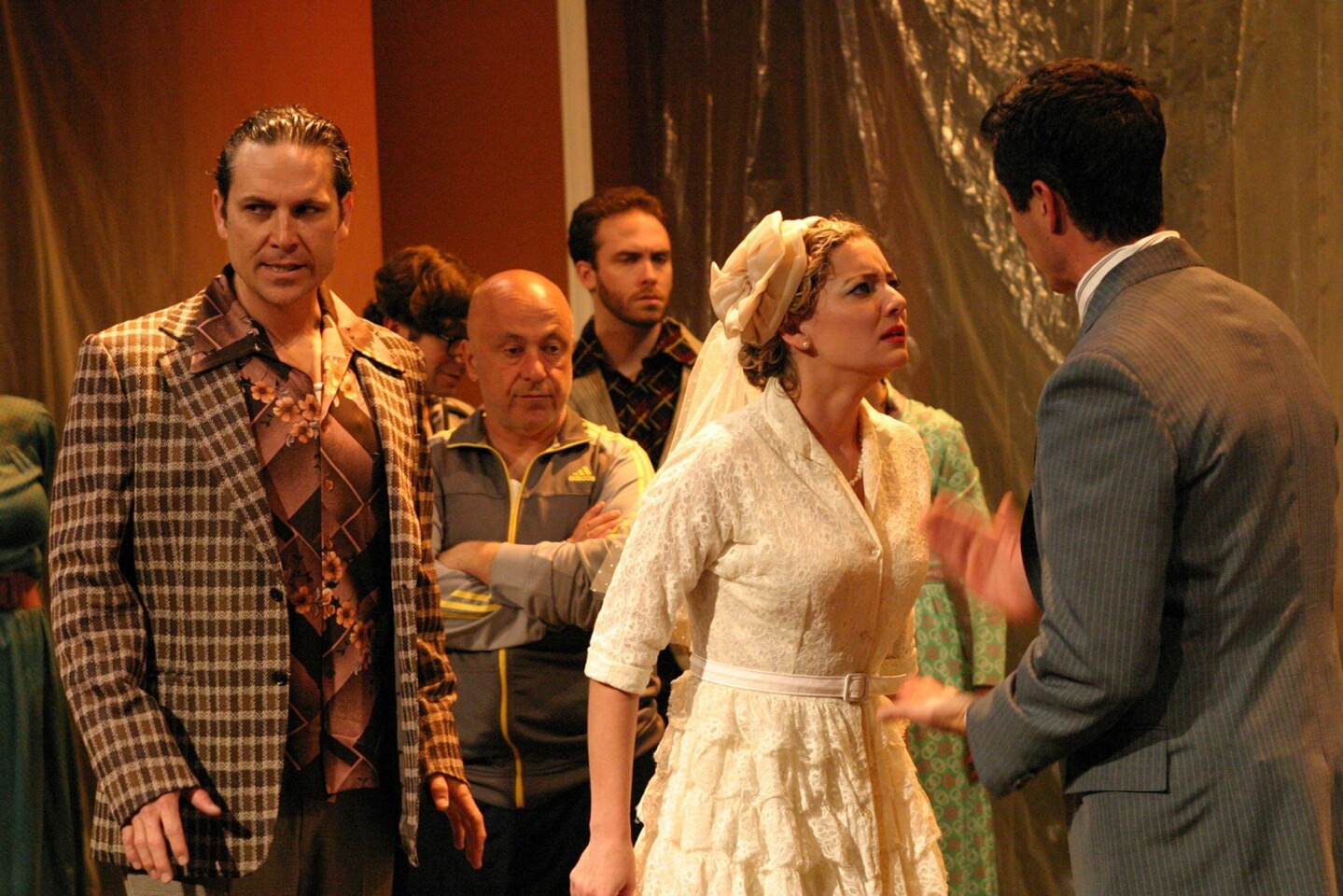 Anton Chekhov's first major dramatic offering was played more comically than usual in an insouciant production by Bart DeLorenzo that still somehow managed to zero in on the tragic pathos of a decent man who cannot make sense of a life that to others seems reprehensible.
(Odyssey Theatre)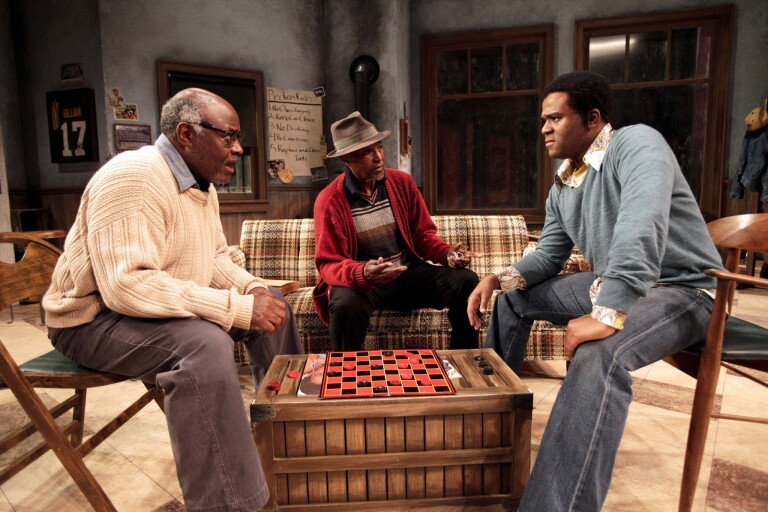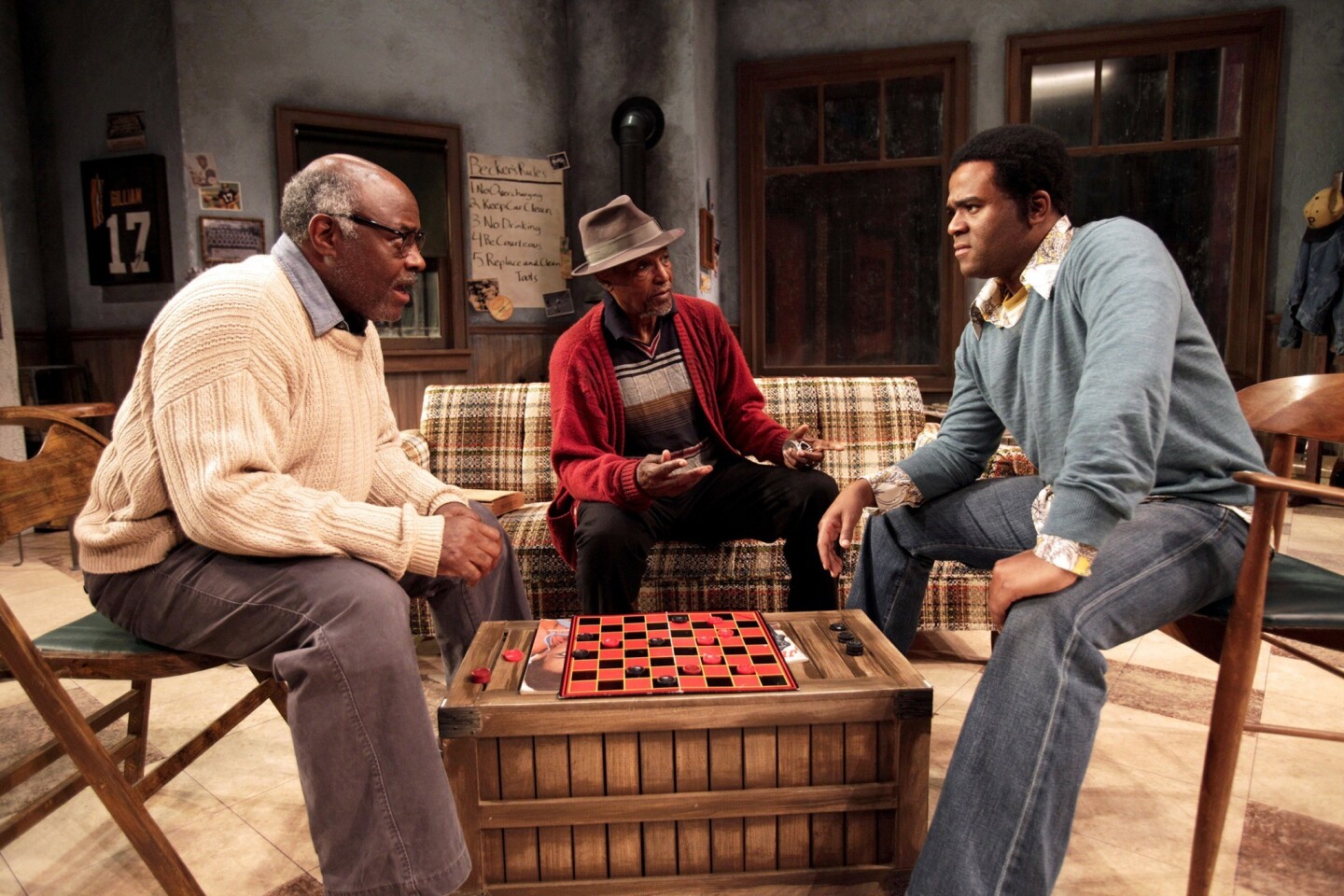 Set in the 1970s, August Wilson's drama was brought to life in all its funky, recessionary, keep-on-trucking glory in a South Coast Rep production, directed by Ron OJ Parson and starring the dependably wonderful Charlie Robinson as the demandingly upright boss of a down-and-out Pittsburgh taxi depot.
(Henry DiRocco / SCR)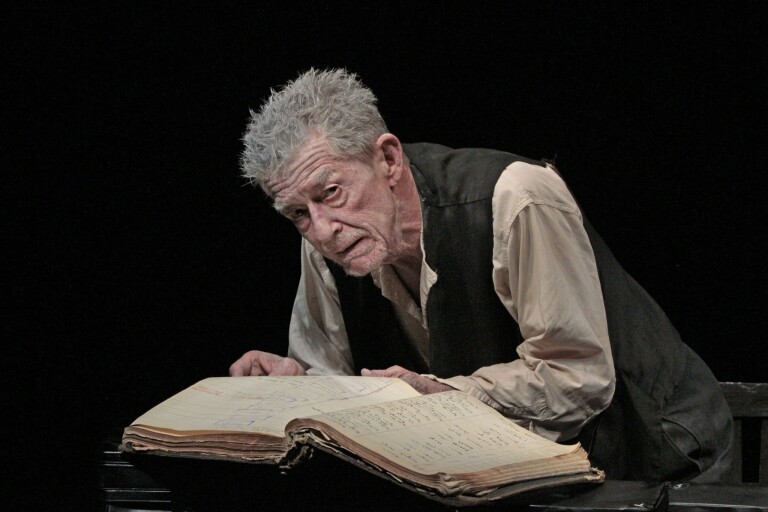 John Hurt's performance in this two-character piece (the aged Krapp and his recorded younger voice on tape) was a tour de force of Beckettian acting in which slapstick and poetry united to scale our common abyss.
(Anne Cusack / Los Angeles Times)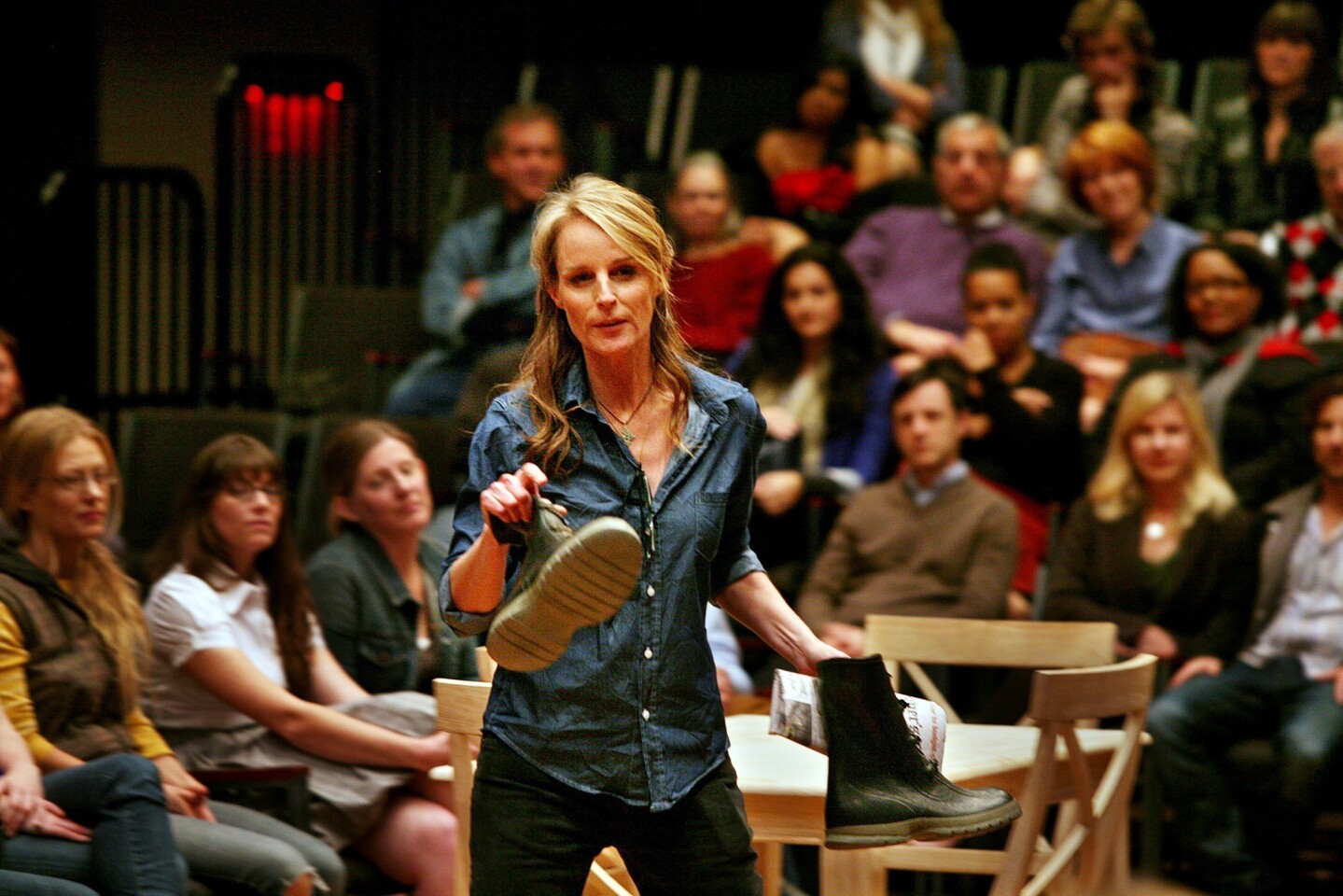 David Cromer's stark revival, starring Helen Hunt as the Stage Manager, wiped away the bittersweet sentimentality of Thornton Wilder's classic to expose the savage beauty lying beneath the years of accumulated theatrical clichés.
(Iris Schneider)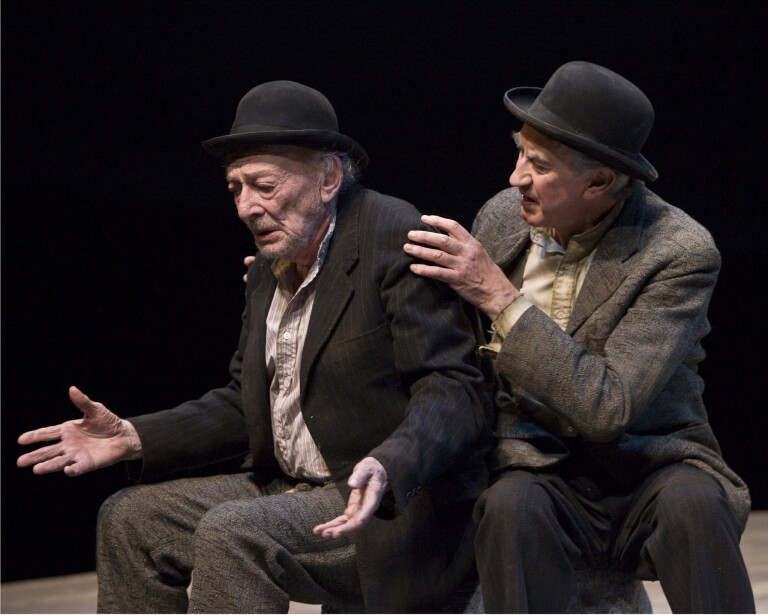 Alan Mandell and Barry McGovern made a Beckettian dream team in this reinvestigation of the absurdist classic incisively directed by Michael Arabian. It's been a long time since existential anguish felt so good.
(Craig Schwartz / Center Theatre Group)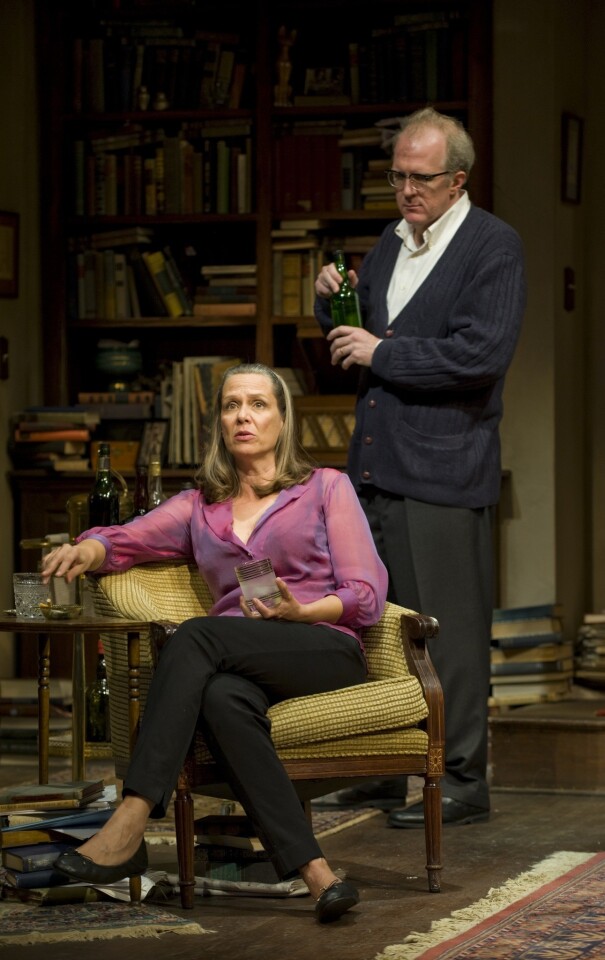 In Pam MacKinnon's justly celebrated revival of Edward Albee's masterpiece, Tracy Letts (author of "August: Osage County" and a first-rate acting talent) and Amy Morton bandy the acerbic zingers with drunken relish but never at the expense of the play's realism.
(Michael Brosilow / Booth Theatre)
In Rogue Machine Theatre's beautifully directed and acted West Coast premiere of Deanna Jent's heartbreaking play "Falling," teenaged Lisa Martin begs her mother, Tami, to send her older brother, Joshua, away. "I know you hate him," replies Tami. "But moms don't get that choice. We just love our kids no matter what."
This familiar sentiment acquires a painful poignancy in "Falling," which is based on Jent's experiences raising her own son. Eighteen-year-old Joshua suffers from severe autism. Tami (Anna Khaja) and her husband, Bill (Matthew Elkins), have created a comforting home for him: There's a cardboard box on the wall with a cord that he delights in pulling to release a dreamy shower of feathers and countless rituals and code words in place for defusing his anxiety.
But although Josh has the emotional development of a toddler, he has the body of a man, and the combination leads to the perpetual threat of lethal violence: His latest therapist has just quit in terror. In Matt Little's revelatory portrayal, Josh is endearingly human yet so unpredictable that he can increase the audience's pulse just by walking onstage. It's easy to sympathize with his beleaguered family — especially Lisa (Tara Windley), who can't adopt a pet or even have a friend over.
CRITICS' PICKS: What to watch, where to go, what to eat
Director Elina de Santos deftly establishes the family's exhausting but familiar routine, carried out on Stephanie Kerley Schwartz's homey set, only hinting at the deep flaws in their system. Then a visit from Josh and Lisa's grandmother (Karen Landry) throws their fear-governed reality into relief: Grammy Sue has not seen Josh for many years and is scandalized by behavior that Tami and Bill take for granted. In turn, they find her exhortations to prayer unhelpful.
When events take an abrupt, fantastical turn, don't worry: Jent is too sophisticated a writer to give the Martin family an easy way out. Ultimately the clash of irreconcilable values — Tami's consuming love for Josh versus what she owes the rest of her family — has a spare, nearly Sophoclean power. Although Tami is indisputably the tragic heroine, there are no villains here, only complex, compassionately drawn, unforgettable people.
ALSO:
'Anne' goes between the lines of Anne Frank's diary
Rufus Norris to succeed Nicholas Hytner at National Theatre
'100% authentic' Banksy artworks, $60 each, in N.Y.; only 7 sold?
"Falling," Rogue Machine Theatre, 5041 Pico Blvd., Los Angeles. 8 p.m. Fridays and Saturdays, 3 p.m. Sundays. Ends Dec. 1. $30. (855) 585-5185 or www.roguemachinetheatre.com. Running time: 1 hour, 30 minutes.
---
Inside the business of entertainment
The Wide Shot brings you news, analysis and insights on everything from streaming wars to production — and what it all means for the future.
You may occasionally receive promotional content from the Los Angeles Times.