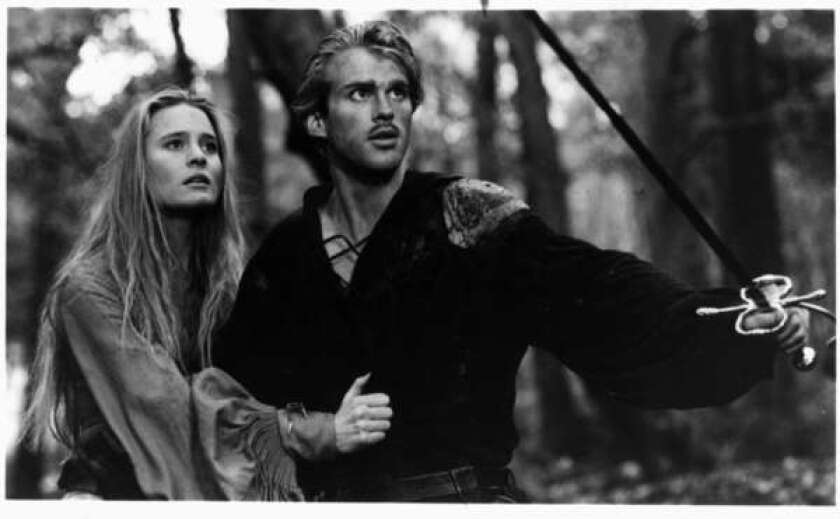 They're going to have to find a lot of words that rhyme with "inconceivable."
"The Princess Bride" -- the much-beloved 1987 movie directed by Rob Reiner -- will be turned into a major stage production from Disney, the company announced Monday. No dates or cities have been announced for the planned theatrical piece, which appears to be in the early stages of development.
Disney didn't say if the production will be a musical or a play, describing the project as a "new theatrical work."
Alan Horn, who is chairman of the Walt Disney Studios, has helped to spearhead the project, having worked on the movie during his time at Castle Rock Entertainment. "To now have a stage production of this film in development at Disney is honestly a dream come true," Horn said in a statement.
CHEAT SHEET: Fall arts preview 2013
Disney Theatrical Productions will produce the new show, which will be based on William Goldman's screenplay as well as the original book by Goldman that was published in 1973.
"The Princess Bride" was distributed domestically by 20th Century Fox. The movie starred Robin Wright and Cary Elwes as lovers whose bond is tested by a fantastical series of adventures. The plot is narrated as a story told by an elderly man (played in the movie by Peter Falk) to his grandson.
The movie's ensemble cast included Wallace Shawn, Billy Crystal, Mandy Patinkin and Andre the Giant.
Disney Theatrical has had a number of box-office hits, including the long-running "The Lion King" and "Beauty and the Beast." But it has also stumbled with adaptations of "Tarzan" and "The Little Mermaid."
The company is currently working on a stage adaptation of the 1992 animated movie "Aladdin" that is expected to open on Broadway in the spring.
ALSO:
Disney's 'The Lion King' passes $1-billion mark on Broadway
Does L.A. Opera lack the guts to stage 'The Perfect American'?
Ahmanson announces season with Barry Manilow musical, Danny DeVito
---