Roman Polanski's 'Macbeth' revisited by Criterion Collection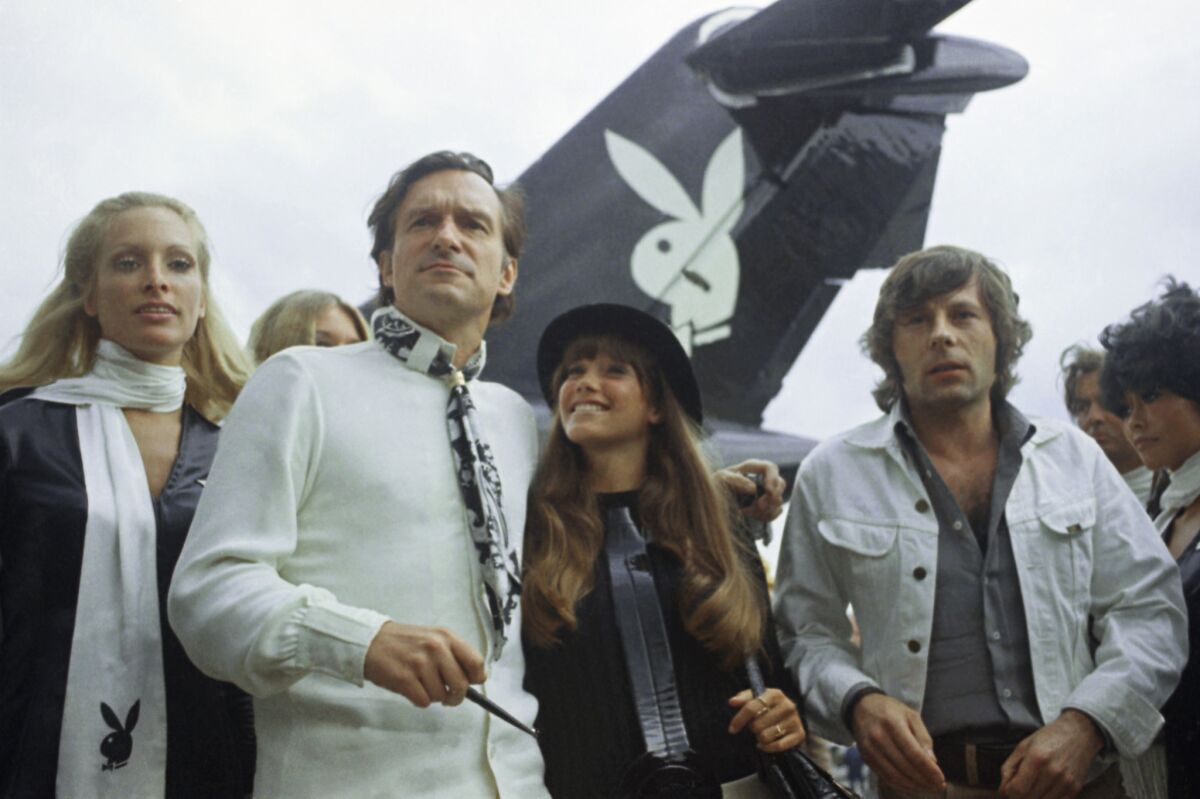 Violent, blood-soaked and filled with nudity, Roman Polanski's 1971 film version of "Macbeth" was intended to be a cinematic jolt -- a raw, realistic portrayal of medieval power plays that would be worlds away from the genteel restraint typically accorded to Shakespearean adaptations.
The movie had a difficult shoot thanks to weather problems and ended up flopping at the box office. But the film has always had its defenders, and this week the Criterion Collection is releasing "Macbeth" in a restored version on DVD and Blu-ray.
"Macbeth" brought together three formidable personalities from three different disciplines -- Polanski, in his first feature film since the murder of his wife, Sharon Tate; Kenneth Tynan, the lacerating British theater critic, who co-wrote the screenplay; and Hugh Hefner, the Playboy mogul who backed the movie.
The irreverence they brought to Shakespeare's play is most evident in the casting. Usually portrayed as middle-aged, Macbeth and Lady Macbeth were transformed for the movie into a young couple embodied by actors Jon Finch and Francesca Annis, both at the height of their beauty.
Annis played Lady Macbeth's sleep-walking scene in the nude, but hers wasn't the movie's only notable moment of undress. A coven scene featured a plethora of naked witches, their grotesque bodies lending a nightmarish quality to Macbeth's corrupt ambition.
Some acts of violence that Shakespeare left off-stage were made explicit in the movie -- most notably the death of King Duncan at the hand of Macbeth, who stabs the monarch in the chest. (Pauline Kael was one of a number of critics who drew parallels between the copious bloodshed on screen and the real-life massacre of Tate and her friends in 1969.)
Profoundly pessimistic, Polanski's version of "Macbeth" is a movie enshrouded in rain and fog. Shakespeare's tragedy has had a number of notable stage productions in recent years -- Alan Cumming and Ethan Hawke appeared in separate productions of the play, while Kenneth Branagh brought a production of "Macbeth" to New York this year from England's Manchester Festival.
A new big-screen adaptation, starring Michael Fassbender and Marion Cotillard, is expected to be released in 2015.
Twitter: @DavidNgLAT
Get our L.A. Goes Out newsletter, with the week's best events, to help you explore and experience our city.
You may occasionally receive promotional content from the Los Angeles Times.