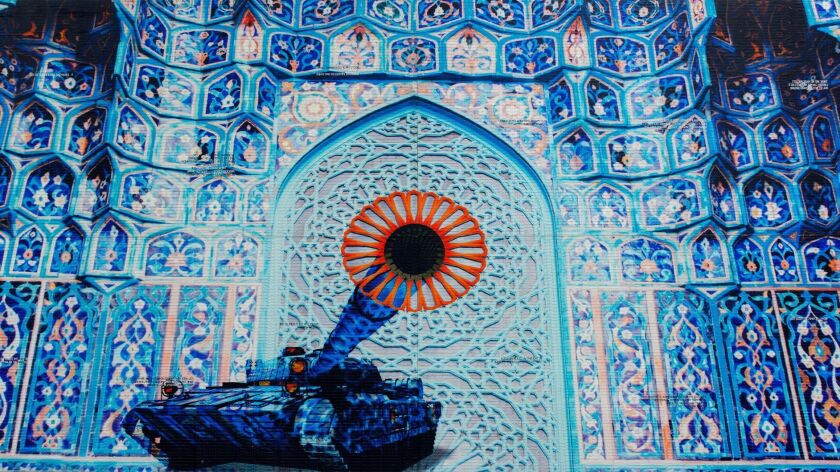 What to see in the days ahead? Times critics and writers highlight some of the arts events that look promising and have piqued their curiosity.
'A Doll's House, Part 2'
Playwright Lucas Hnath ("The Christians") continues the story of Nora from Ibsen's "A Doll House," 15 years after she slammed the door on her marriage, leaving behind her children in an ending that shocked European audiences and inaugurated modern drama. The play, which is on Broadway in a different production, has Nora returning to the scene of her liberation. But can an independent woman ever go home again? In previews Sunday-Thursday, opens Friday, ends April 30. South Coast Repertory in Costa Mesa. $22 and up. (714) 708-5555, www.scr.org
— Charles McNulty, theater critic
'The Legend of Georgia McBride'
This crowd-pleasing comedy by Matthew Lopez ("The Whipping Man") centers on a struggling Elvis impersonator who finds a new lease on theatrical life after crossing paths with a "grand dame of drag." In previews through Tuesday, opens Wednesday, ends May 14. Geffen Playhouse in Westwood. $43-$90 (subject to change). (310) 208-5454, www.geffenplayhouse.org
— Charles McNulty, theater critic
Christopher Rouse's Organ Concerto
A composer capable of rousing an orchestral roar like no other, Rouse won't stop there with his new Organ Concerto, having its West Coast premiere. The piece was co-commissioned by the Los Angeles Philharmonic for none other than "Hurricane Mama," the earthquake-able Walt Disney Concert Hall organ. April 20, 22 and 23. $20-$188. (323) 850-2000, www.laphil.org
— Mark Swed, music critic
'Abdulnasser Gharem: Pause'
The Los Angeles County Museum of Art will show the work of a Muslim lieutenant colonel in the Saudi Arabian army responding to the terrorist attacks of Sept. 11. Eleven works by Gharem — sculpture, stamp paintings, film and prints — will be on view starting April 16, running through July 2. (323) 857-6000. www.lacma.org
— Deborah Vankin, arts writer
Closing: 'Rules of Seconds'
See it before it's gone: Directed by Obie-winner Jo Bonney, this new dark comedy by John Pollono brings together an impressive cast (featuring Amy Brenneman) for a tale about a 19th century America where the slightest slight was grounds for a duel. It's Latino Theater Company satire disguised as farce masquerading as a potboiler. It runs through Saturday at Los Angeles Theatre Center in downtown L.A. $22-$52. (866) 811-4111, www.thelatc.org
— Charles McNulty, theater critic
SIGN UP for the free Essential Arts & Culture newsletter »
Follow The Times' arts team @culturemonster.
ALSO
Clearing up confusion over 'Hamilton' tickets: What you need to know
L.A. Without the NEA: Series looks at what's lost if agency gets the ax
A backstage conversation with 'The Encounter's' Simon McBurney
---