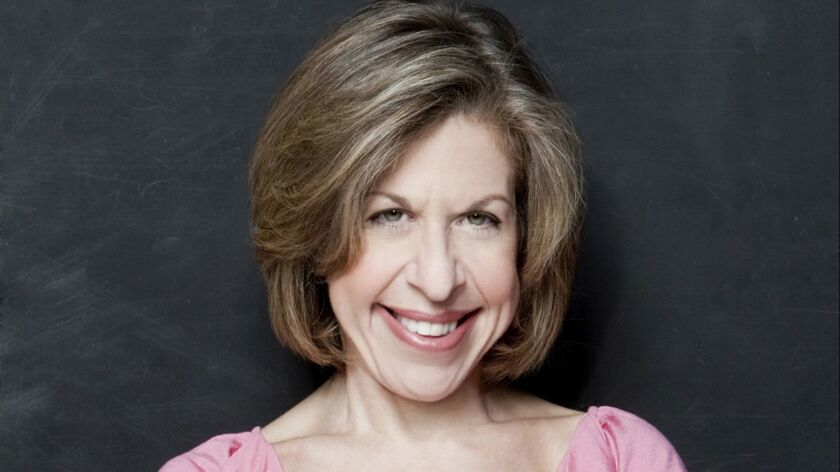 Jackie Hoffman made a splash at the Emmys last year when she famously shouted, "Damn it!" in protest when she lost to Laura Dern for best supporting actress.
This, like much of the comedian's best material, was in good fun. Now L.A. audiences can see Hoffman in action as she stages the West Coast premiere of her new show, "Memoircita!" It's at the Los Angeles LGBT Center from May 11-13.
The show's title is a riff on the housekeeper Mamacita in the FX drama "Feud: Bette and Joan," for which Hoffman received the aforementioned Emmy nomination. The Times caught up with Hoffman for one of our rapid-fire Q&A sessions — this one winning the award for being the most rapid-fire Q&A in Close Up series history.
What is the No. 1 thing audiences should know about "Memoircita!" before they see it?
That it's OK to see someone onstage who's not famous and like it.
Is doing a one-woman show actually a form of self-torture?
Being in show business altogether is self-torture.
What do Mamacita fans do when they see you on the street?
Offer to clean my house.
What inspired you to act out at the Emmys in such a hilarious way?
Losing.
Do people still bring up your Emmys moment up in conversation?
Yes.
What's the most surprising thing you can tell us about filming "Feud: Bette and Joan"?
That the TV doesn't work in the trailer.
You are known for kvetching. What's your favorite subject to kvetch about and why?
Show business and children, and in this show I kvetch about both.
What's your favorite thing to do in Los Angeles?
Get high and wait for a quake.
What's your least favorite thing to do in Los Angeles?
Get high and wait for a quake.
What's next for you — after "Memoircita!"?
Cleaning people's houses.
♦ ♦ ♦ ♦ ♦ ♦ ♦ ♦ ♦ ♦
'Memoircita!'
Where: Renberg Theatre, Los Angeles LGBT Center, 1125 N. McCadden Place
When: 8 p.m. May 11-12, 7 p.m. May 13
Tickets: $30
Information: (323) 860-7300, www.lalgbtcenter.org/theatre
See all of our latest arts news and reviews at latimes.com/arts.
MORE THEATER:
Close Up with Zeus, the rat in 'Curious Incident'
2018 Tony nominations and an anemic year for original ideas on Broadway
'Soft Power' has a cast that's almost entirely Asian. Here's why that's still a radical idea
---