A big bet on 'Soft Power': How David Henry Hwang's latest play takes on China, Trump and more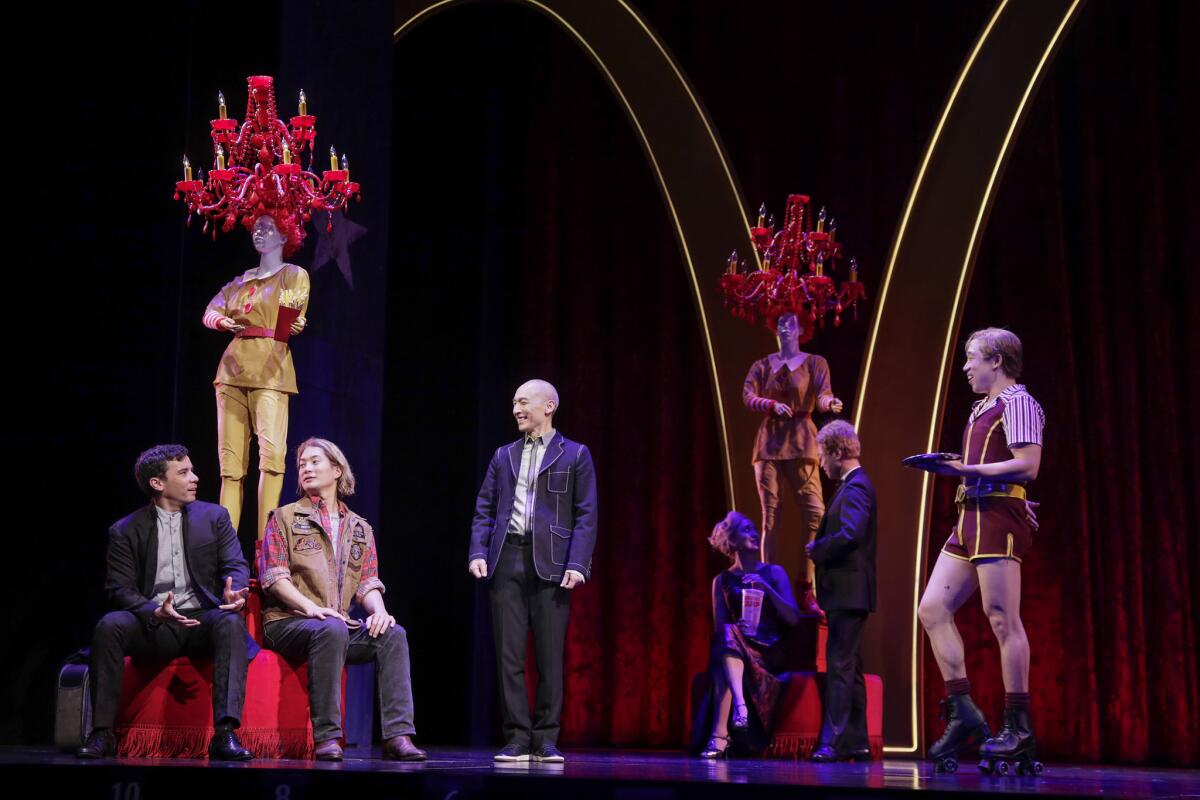 For as long as he can remember, playwright David Henry Hwang loved "The King and I."
The 1951 Rodgers and Hammerstein musical and subsequent film adaptation tell the story of Anna, a white schoolteacher who is brought to Siam to tutor the king's children and, in the process, helps to modernize the country known today as Thailand. Generations of Americans have been entranced by the exotic setting and lush melodies of such songs as "Getting to Know You" and "Shall We Dance."
"When I saw the most recent revival, I became more aware than I have in previous iterations of the show the degree to which some aspects of the premise are sort of questionable — particularly the central premise portraying Anna as the central force who helps the king bring his country into the modern age," Hwang says.
On the other hand, the fact that he was questioning the dated racial politics of the story, Hwang says, "did not preclude me from feeling very moved and still crying at the end."
Those thoughts were still fresh in his mind when he was approached by Center Theatre Group Artistic Director Michael Ritchie, who was looking to commission the "M. Butterfly" playwright to create a show for his company's 50th anniversary season.
At the same time, China was increasingly making headlines with its appetite for cultural influence. Hwang sought to examine those aspirations and cultural appropriation, while flipping on its head the notions of "The King and I" by viewing East-West relations from the lens of the Chinese.
"Those things, particularly for people of color, have become familiar with the experience of feeling simultaneously uncomfortable with content, yet seduced to some extent by the skill at which this content is delivered," he says. "All those things came together and made me want to create a piece that would create that same effect for a mainstream Western audience."
With its diverse cast of 13 Asian Americans, timely subject matter and a powerhouse creative team that includes Tony Award-winning composer Jeanine Tesori, director Leigh Silverman and choreographer Sam Pinkleton, "Soft Power" opens May 16 at the Music Center's Ahmanson Theatre as one of the most highly anticipated shows of the season.
"It's a very risky thing that they're doing," Tesori said of the commitment — financial and otherwise — that CTG is putting forward on new work. Silverman pointed out the stakes in another way: "Doing an out-of-town tryout of a new musical in a small theater in a city that nobody cares about is really different than doing an enormous tryout of a new musical at the Ahmanson, which is arguably one of the biggest and best and most public places to try out a new musical."
---
The title of the show draws inspiration from the desire of a country to shape its influence through intellectual and cultural means, as opposed to the "hard power" of military strength.
Hwang has experienced first-hand China's desire for cultural capital. As America's preeminent Asian American playwright, Hwang is accustomed to being approached by Chinese producers seeking to create shows that will land on Broadway or movies that will become international hits. Most recently, he had been meeting with Chinese executives about developing a television pilot set in Shanghai, but he had concerns about the country's strict content restrictions.
"I began to wonder to what extent is the goal of achieving soft power inherently incompatible with a government that also wants to control content and has a very top-down censorship relationship to its culture and entertainment," he says.
"Soft Power" begins as a contemporary comedy, set just before the 2016 U.S. presidential election. The narrator, an Asian American writer named DHH — David Henry Hwang — is meeting with a Chinese producer who is interested in working with DHH to create a "Sex and the City"-style television show filmed in China. The two attend a performance of "The King and I" at the Music Center, where candidate Hillary Clinton is in town for a fundraiser and meets the Chinese producer.
In the weeks that follow, DHH is stabbed in the neck near his Brooklyn home. Bleeding heavily, DHH staggers to a hospital and passes out. At that point, "Soft Power" explodes into a musical, set about 100 years in the future as the Chinese are marking the 50th anniversary of a beloved Chinese musical. That production's source material comes from the Clinton meeting at the Music Center and celebrates the mythology of how China stepped in to lead the world when America collapsed after the election.
Veteran stage and television actor Francis Jue plays DHH, Alyse Alan Louis plays Hillary Clinton, and the Chinese executive Xua Xing is portrayed Conrad Ricamora, known to TV audiences as Oliver Hampton in "How to Get Away With Murder." Oskar Eustis, artistic director at the Public Theater and a longtime collaborator of Hwang's, is serving as dramaturg.
"We're using the classic tools and style of the golden age of the American musical to tell a very contemporary story," Hwang says. "It's something that doesn't happen that often."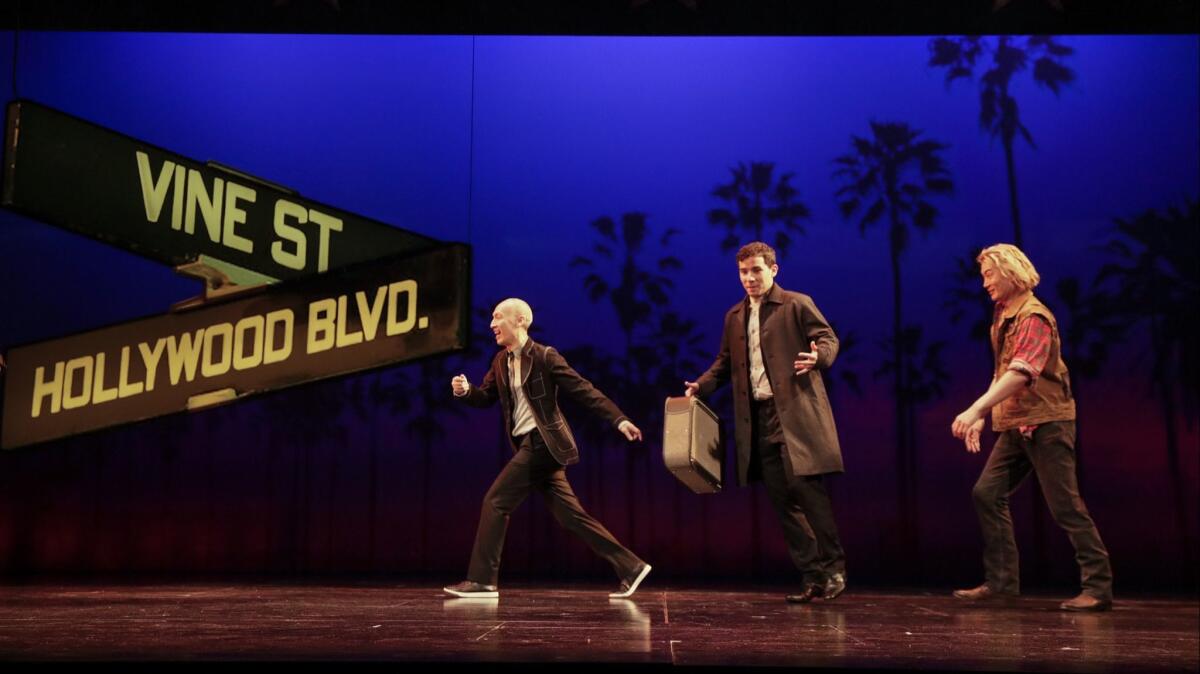 ---
Inside a sun-drenched studio on the fourth floor of the New 42nd Street Studios in the heart of Times Square, choreographer Pinkleton is rehearsing a complicated number set in a futuristic McDonald's restaurant, complete with waiters on roller skates. It's the second week of rehearsals, nearly five weeks away from the first preview.
"David has conceived this as an American-style musical — not to be confused with an American musical," says Pinkleton, a Tony nominee for "Natasha, Pierre & the Great Comet of 1812." The challenge has been envisioning a musical created by the Chinese, 50 years in the future, based on their impressions of American pop culture.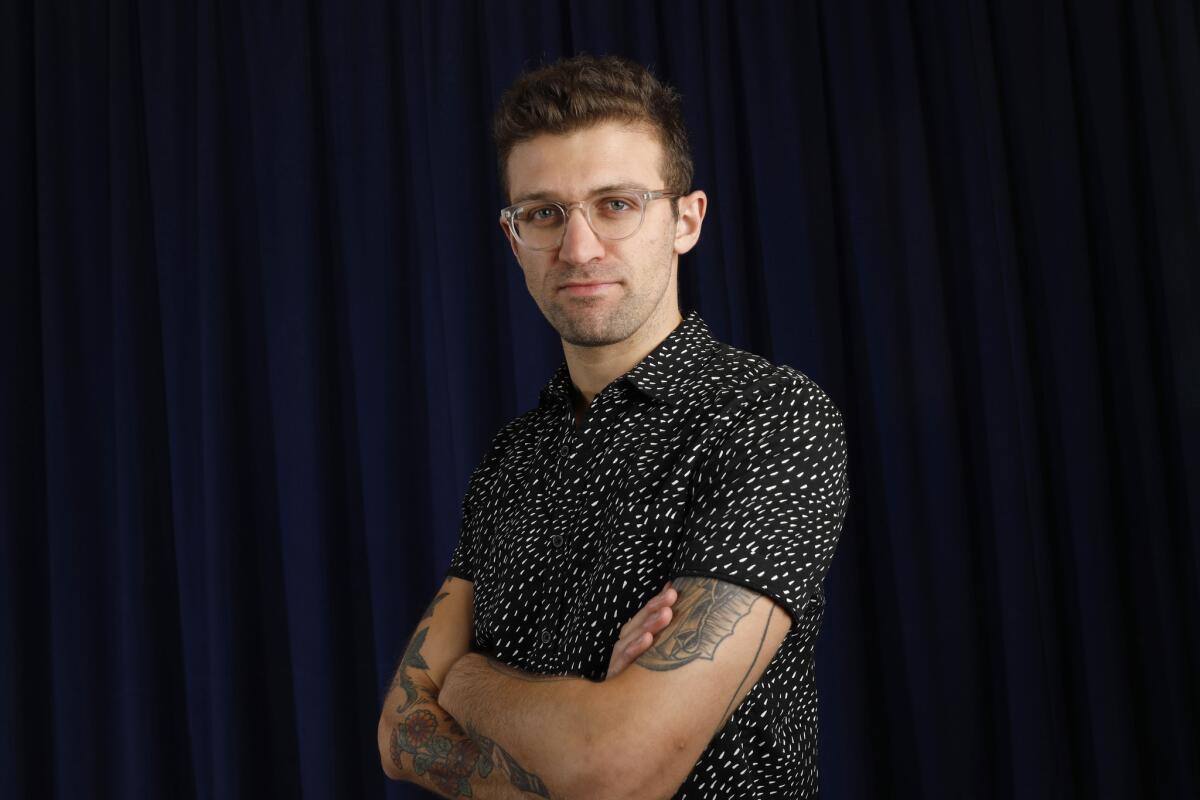 "There is a very intentional wrongness to it," he says. "David set it up so beautifully: The great American restaurant is McDonald's, and it's luxurious, and everyone wears top hats and tails, and they have ballroom dancing there. All of those images do exist in America and American musical theater, but just not together."
To prepare, Pinkleton and the cast viewed videos ranging from Fred Astaire and Ginger Rogers to '60s TV specials to the Backstreet Boys and Beyoncé.
"I have the whole spectrum of American dance available to me, from waltzing to twerking and everything in between. It's a nonstop buffet of styles," he says. "This isn't about invention so much as it is about trying to step outside of our culture and say, 'What would this look like if I was visiting this from the future?'"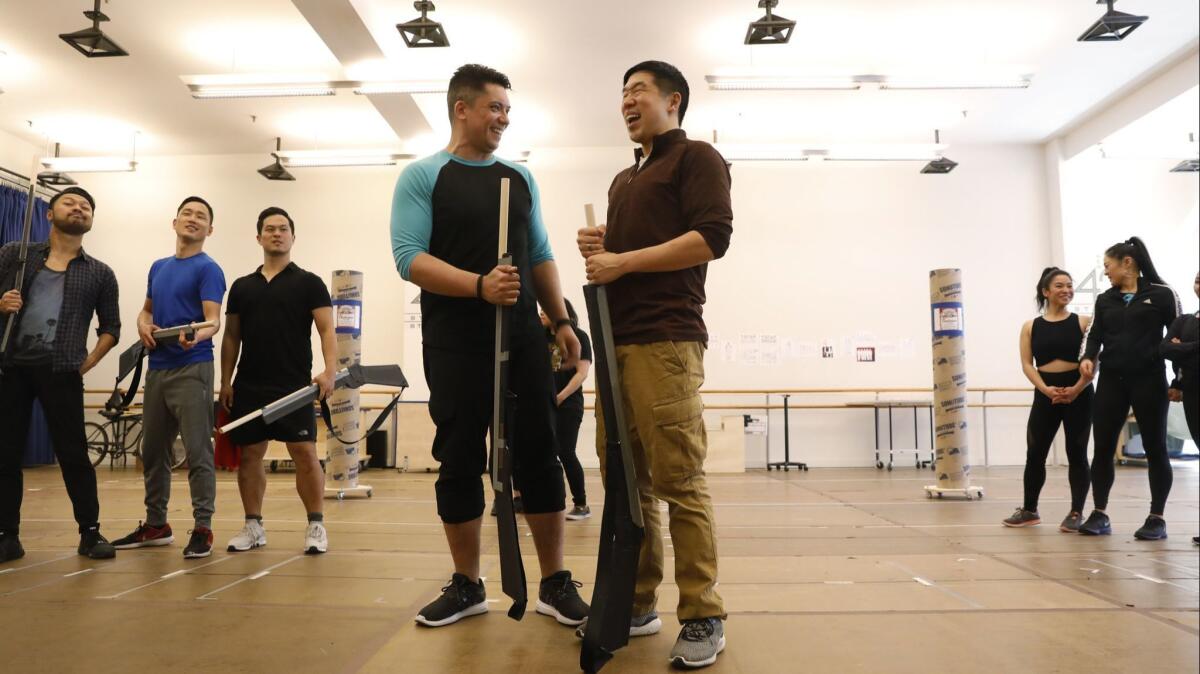 ---
From the start, Hwang says, the core idea for the play focused on a relationship between an ordinary Chinese national and an American leader — a woman. That relationship would become the subject and inspiration for the Chinese musical. "All those things evolved," he says, after the surprise results of the presidential election.
"The earlier iterations had Hillary [winning] and was really kind of a reverse 'King and I,' in the sense of a Chinese film executive who becomes a counselor to the president of the United States and helps her solve the issue of gun violence in America," he says.
The stabbing in "Soft Power" parallels a pivotal event in Hwang's own life. In an essay for the New York Times, the playwright details the harrowing 2015 incident, which, minus the musical, resembles what happens to DHH. Even today, when tracking the timeline of the development of his show, Hwang makes references to "before the stabbing" or "after the stabbing."
"There's a lot that certainly is inspired by things that happened in my life — even the premise of wanting to create this sort of 'Sex and the City'-like television show set in Shanghai and then coming up against some content restrictions," Hwang says, noting that the central character, DHH, also appeared in his 2007 play "Yellow Face."
Originally commissioned in late 2014 for the Mark Taper Forum, "Soft Power" began as a play but quickly grew into a "play with music elements" and then a "play with a musical." Ritchie said he wanted the show to be both the capstone on the 50th anniversary and the beginning of the next 50 years.
"I don't impose restrictions on playwrights," he says, "but I do remember saying I would like it to be forward-thinking."
Though he declined to disclose the cost of the show, Ritchie called "Soft Power," "one of the most ambitious projects in recent memory."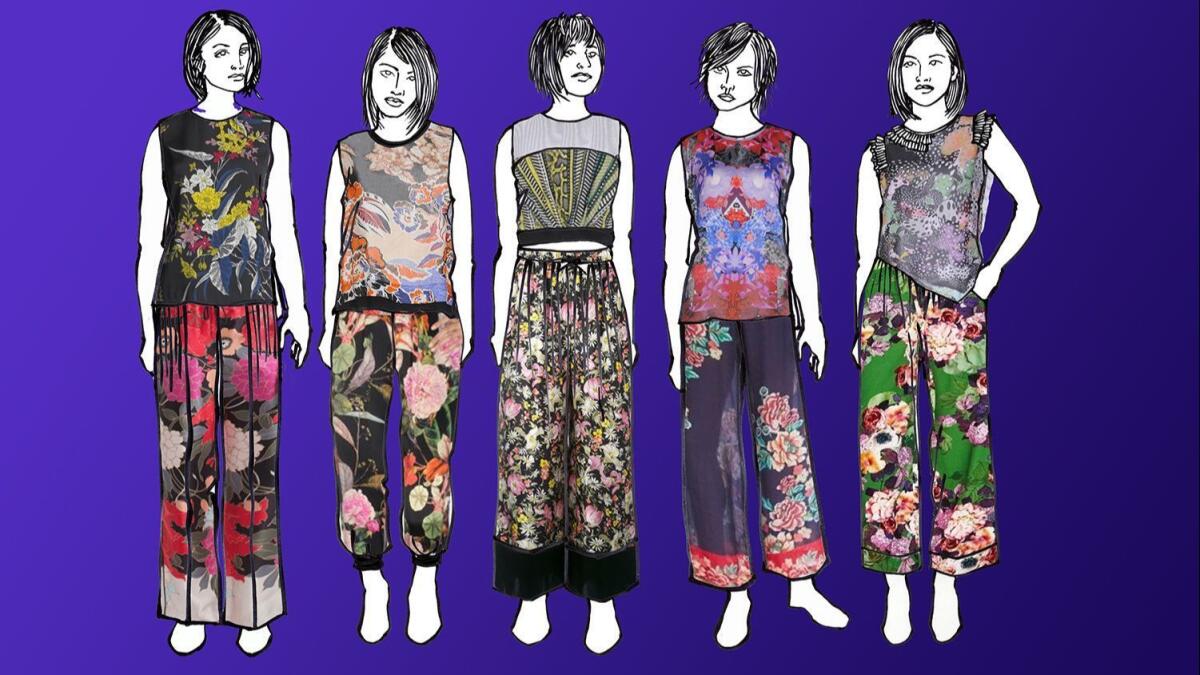 ---
Silverman was the first to sign on in spring 2015. "It was just an idea. I mean, it was really just a title," says the director, a Tony nominee for the musical "Violet."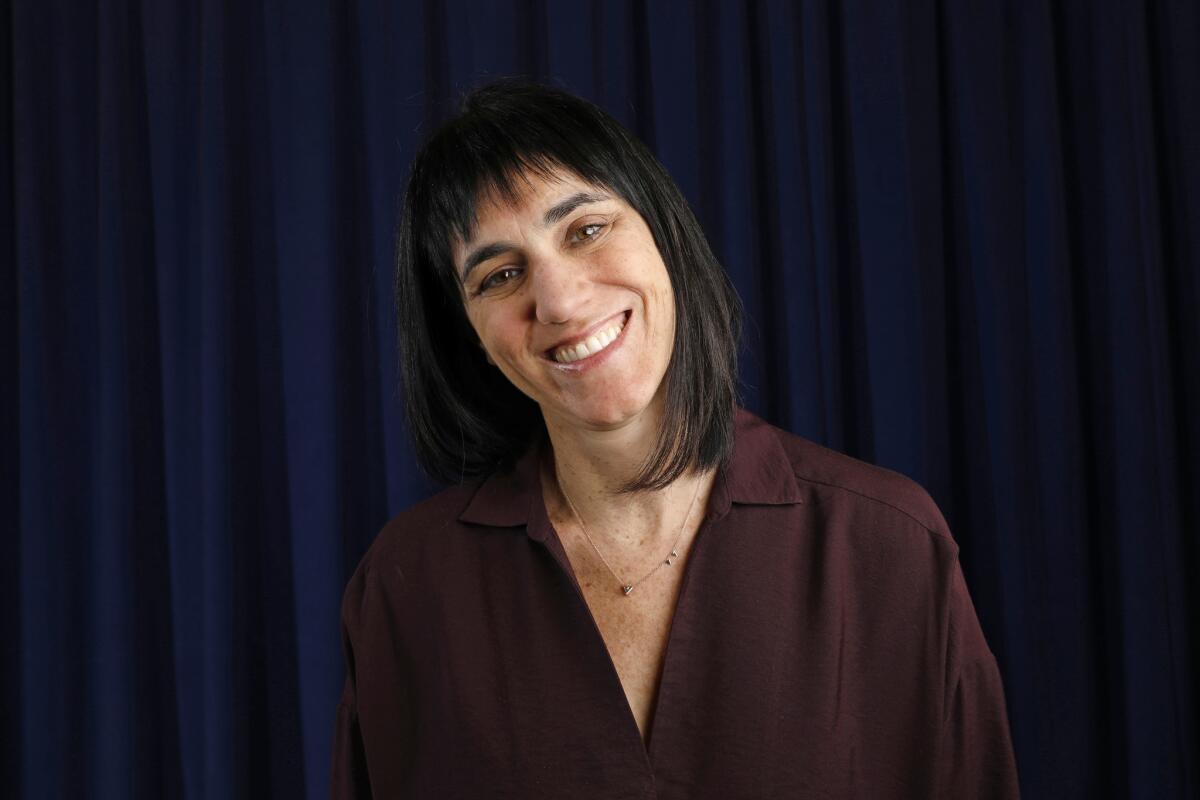 "This is our sixth show we've worked on together. We've gotten into the habit of when David has an idea for a new thing, he usually says, 'Can we have a drink?' and then he says, 'I have this idea to do…' and it's usually impossible and totally challenging, and I say, 'Absolutely, let's do it'."
When she began working on the show, she recalls, "it seemed like there would be just one song at the end of the show. Then it became a completely different animal."
It would be five months before Hwang approached Tesori. Hwang had never worked with the Tony-winning composer but had recently brought her in to the theater department at Columbia University, where he teaches playwriting.
"One of the big challenges was to create that complicated feeling at the end of the show where the show is inaccurate, where it may be advocating something that we don't believe in, but it's so well done that it kind of sucks us in emotionally," Hwang says. "That required somebody who is a scholar of theater to really understand how those levers work. Jeanine was the first person to come to mind."
Fresh off "Fun Home," Tesori says she was hesitant at first. "I was pooped," she says. "This is not a show that just comes tumbling out. It's not an easy one."
But the idea behind the show stuck with her. "When I first got to New York, someone said, before you buy or rent an apartment, remember the feeling when you first open the door because you're going to have that feeling every time you come in," she says. "That is how I feel about musicals. And when initially David came to me, I thought that is a really great idea. That's really hard, but it's a really great idea."
This is not a show that just comes tumbling out. It's not an easy one.

— Jeanine Tesori
Hwang, who has written librettos for several operas, had already sketched out some lyrics for the show, still in play form. "The tone of the satire was very different," Tesori says of the early incarnations. "The characters were in very broad outlines. They were almost archetypes. So we all were trying to find a tone for the play that would also accept songs coming out of them."
"Soft Power" brings together more than a dozen songs, ranging from soulful ballads to catchy comedic tunes to militaristic anthems. There's even a rap number, added during the second week of rehearsals.
'SOFT POWER': Why an Asian cast is still a radical idea for American theater »
"David has a really great ear," Tesori says. "Often I'll say to David, just write some language — don't worry about rhyming, just write. We go back and forth. It's like a tennis game — I lob it, he lobs it back to me. It's back and forth all the time."
As Tesori, Hwang and Silverman continued working, they quickly realized "Soft Power" — now with a musical added — would require full orchestration.
"I said to them I will only do it if you have a big orchestra; it cannot be delivered unless there is an orchestra or it will be not be true to what we're saying," Tesori recalls. "It changes how you feel."
So it was back to Ritchie with another request: a 22-piece orchestra. He said yes.
---
From behind a row of tables in the New York rehearsal studios, Hwang, Tesori, Silverman and Pinkleton are huddled together, watching a performance of a portion of the song "Democracy" for members of the media. The team, which has now been working together for nearly two years, is watching the cast like proud parents at a student recital. They move as a single unit, heads bobbing in unison to the beat, with Tesori mouthing the words, then raising her arm high as the performers hit a crescendo.
After the "Soft Power" run at the Ahmanson, the creators will reconvene and make revisions before the show moves to the Curran Theater in San Francisco, with performances beginning there June 20. Naturally, Broadway is a possibility, but none of the creative team is looking that far ahead.
"We're kind of looking at the finish line, but we're not there yet," Hwang says. "Who knows what's going to happen. One of the things that's exciting and fun and scary about this point in the process is that it's all wide open. Any ending to the story of this show is possible."
'Soft Power'
Where: Center Theatre Group's Ahmanson Theatre, The Music Center, 135 N. Grand Ave., L.A.
When: In previews now, opening night May 16, ends June 10 (then moves on to San Francisco's Curran Theatre from June 20 to July 8)
Tickets: $30-$130 (subject to change)
See all of our latest arts news and reviews at latimes.com/arts.
THE 2018 TONY NOMINATIONS:
The critic's take: An anemic year for original ideas
"Mean Girls," SpongeBob, Harry Potter: Familiar titles rule the nominations
'Mean Girls' was a movie before Twitter existed. How was it updated for the stage?
Get our L.A. Goes Out newsletter, with the week's best events, to help you explore and experience our city.
You may occasionally receive promotional content from the Los Angeles Times.