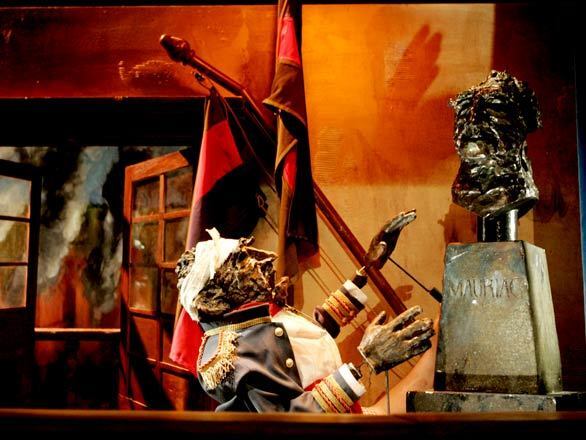 4 Images
Canada's Old Trout Puppet Workshop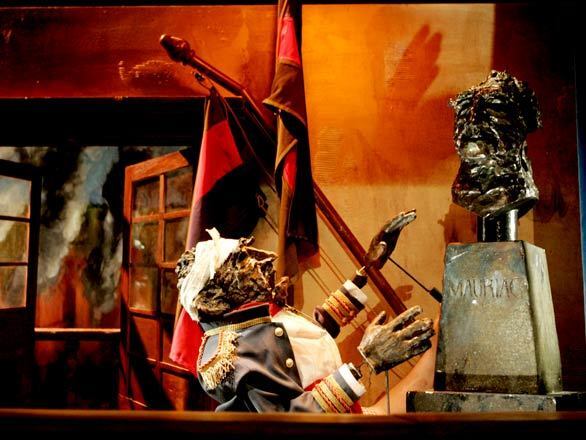 The "Famous Puppet Death Scenes" performed by Old Trout Puppet Workshop aren't really famous. They're the product of the Canadian company's free-floating imaginations. Still, these mini-tales seem oddly familiar as, with humor and a sense of something more, they ponder life, death and the afterlife. In "The Rise and Fall of Emmanuel Mauriac," for example, a French soldier recoils as he encounters a seeming vision of his own mortality.
(Lori Shepler / Los Angeles Times)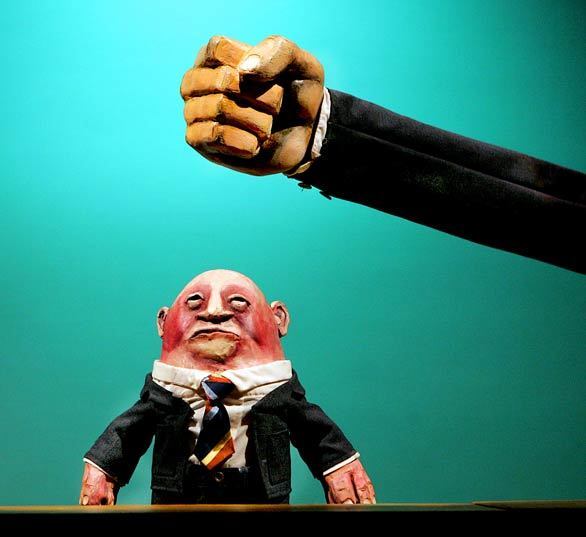 Meaning arrives like a bop on the head in "The Feverish Heart by Nordo Frot: Act I, Scene 3." Old Trout's visit to the Samueli Theater at the Orange County Performing Artscenter in Costa Mesa concludes March 22.
(Lori Shepler / Los Angeles Times)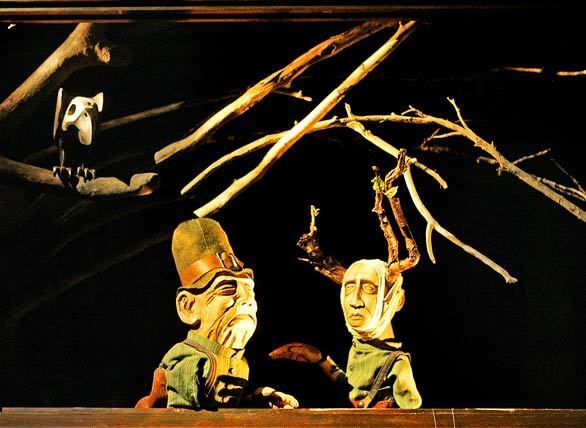 In "The Ballad of Edward Grue," a hunter mistakenly shoots a man wearing deer antlers. A wisecracking crow delivers the story's moral.
(Lori Shepler / Los Angeles Times)
Two contestants on a German game show pick the wrong door (perhaps they should have paid more attention to the door label reading "Nein") in "Das Bipsy und Mumu Puppenspiel by Freulicher Friedrich: Episode 43 'Bipsy's Mistake.' " The vignette is one of the so-called "Famous Puppet Death Scenes" presented in Costa Mesa by the Alberta, Canada-based Old Trout Puppet Workshop.
(Lori Shepler / Los Angeles Times)