The 99-Seat Beat: 'Improvised Musical' at Second City, 'Kitteridge' writer's adoption drama
Just as you can never step twice in the same river, you will experience a particular performance only once. This weekend you can catch "Opening Night: The Improvised Musical," whose every show is created from scratch in Hollywood; explore Caryn Desai's staging of "Cardboard Piano" in Long Beach; see how Jane Anderson has retrofitted her play "The Baby Dance" for a new generation of would-be parents; or encounter Theresa Rebeck's "Seminar" in a more intimate setting. No matter what you pick, you can be sure that nobody else will have the exact same experience in the days to follow.
---
"Opening Night: The Improvised Musical"
The essentials: Director, actress and singer Shulie Cowen and her veteran L.A. troupe put an unusual spin on improv: The audience suggests a storyline, and the performers develop it into a "Broadway-style" (OK, low budget) musical complete with melodies, harmonies and choreography. When all the parts come together it can be awe-inspiring; it's usually even funnier when they don't.
Why this? "Opening Night" was a staple of Hollywood nightlife from 1998 until its regular venue, iO West, closed in February. The Second City has given this hour-long show, which the L.A. Weekly described as "an upper" with "guaranteed laughs," a home for the summer.
Details: The Second City Studio Theater, 6560 Hollywood Blvd., Hollywood. 9:30 p.m. Fridays; ends Aug. 17. $12. (323) 464-8542 or www.secondcity.com/shows
---
'Cardboard Piano' in Long Beach
The essentials: South Korean playwright Hansol Jung addresses a number of contemporary evils — including religious intolerance and child soldiers — in a sophisticated and moving drama set in northern Uganda during the 21-year civil war.
Why this? Caryn Desai, artistic director of the International City Theatre, resolved to bring "Cardboard Piano" to Long Beach after seeing it at the 2016 Humana theater festival in Kentucky. In March, Jung won a $50,000 Whiting Award for drama.
Details: International City Theatre, Long Beach Performing Arts Center, 330 E. Seaside Way, Long Beach. 8 p.m. Thursdays through Saturdays, 2 p.m. Sundays; ends May 20. $47-$49. (562) 436-4610 or www.InternationalCityTheatre.org
---
'The Baby Dance: Mixed' at Rubicon
The essentials: Jane Anderson's play "The Baby Dance," which explores the line between private adoption and child buying, premiered at the Pasadena Playhouse in 1990 and became a hit that eventually ran off-Broadway. Anderson has updated the script for a new era, focusing on racial inequality as well as class. The original production's director, Jenny Sullivan, takes the helm again, this time in Ventura with a mixed-race cast.
Why this? Anderson wrote the HBO miniseries "Olive Kitteridge," which won eight Emmy Awards in 2015, and she was honored by the Writers Guild of America for her work on the second season of "Mad Men." Anderson and Sullivan, longtime collaborators, worked closely with the cast in updating the story.
Details: Rubicon Theatre Company, 1006 E. Main St., Ventura. Opens at 7 p.m. Saturday. Performances 2 and 7 p.m. Wednesdays, 7 p.m. Thursdays, 8 p.m. Fridays, 2 and 8 p.m. Saturdays, 2 p.m. Sundays, through May 20. $55. (805) 667-2900 or www.rubicontheatre.org.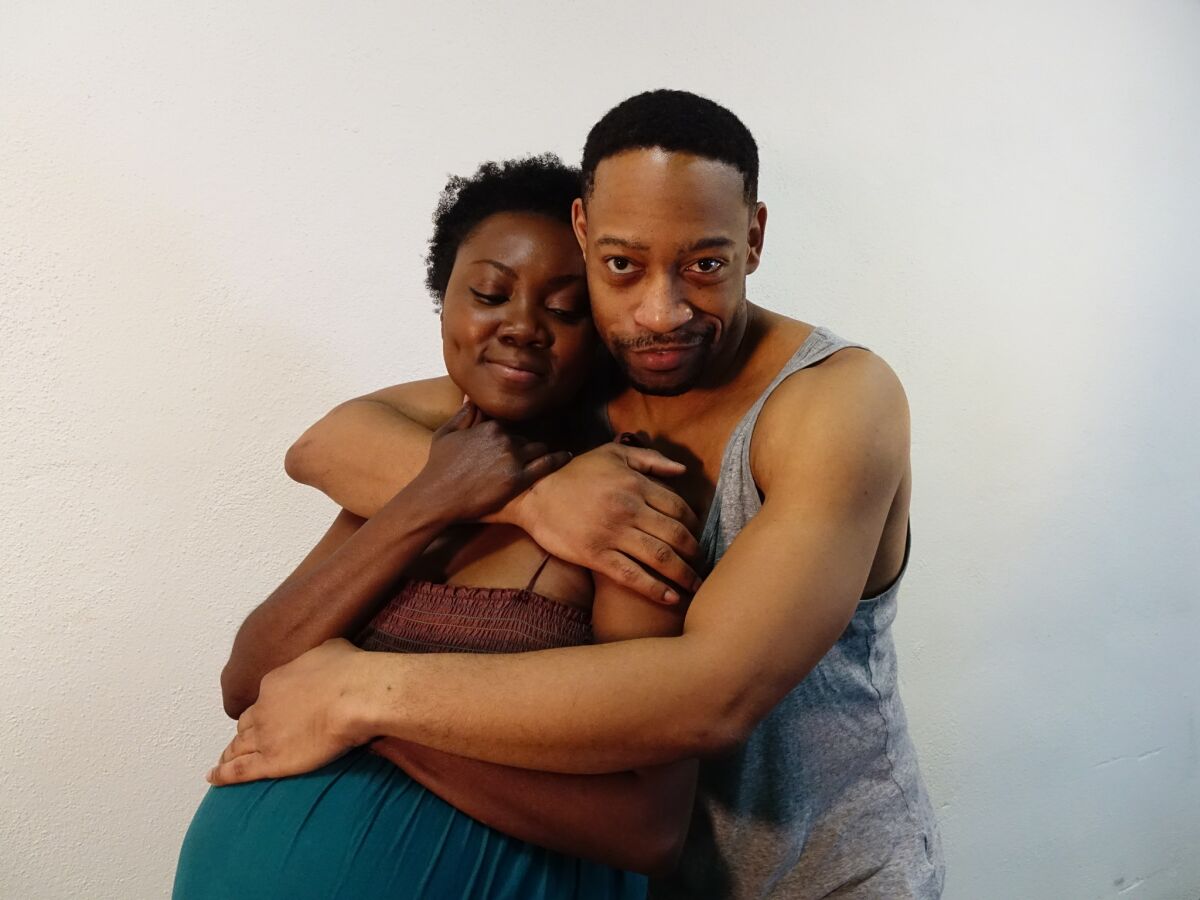 ---
Pop Up Theater's 'Seminar'
The essentials: Theresa Rebeck's biting comedy, a hit on Broadway, came to the Ahmanson Theatre in 2011 starring Jeff Goldblum as a wealthy, cynical author hired to lead fame-seekers through a 10-week seminar in a Manhattan apartment. Pop Up Theatre, a newish company doing plays in nontraditional spaces, is staging this intimate revival.
Why this? Rebeck is a prolific and popular playwright and TV writer who created the NBC series "Smash." According to Times theater critic Charles McNulty, she is "never more amusing than when exposing the monstrous self-interest of otherwise decent people." Her evisceration of these egotistical wannabes — everybody will recognize at least a few of the characters — might be even more bracing at close range.
Details: Thymele Arts Theater, 5481 Santa Monica Blvd., Hollywood. Opens May 10. Performances 8 p.m. Fridays and Saturdays, 2 p.m. Sundays, through June 2. $25. thepopuptheater.org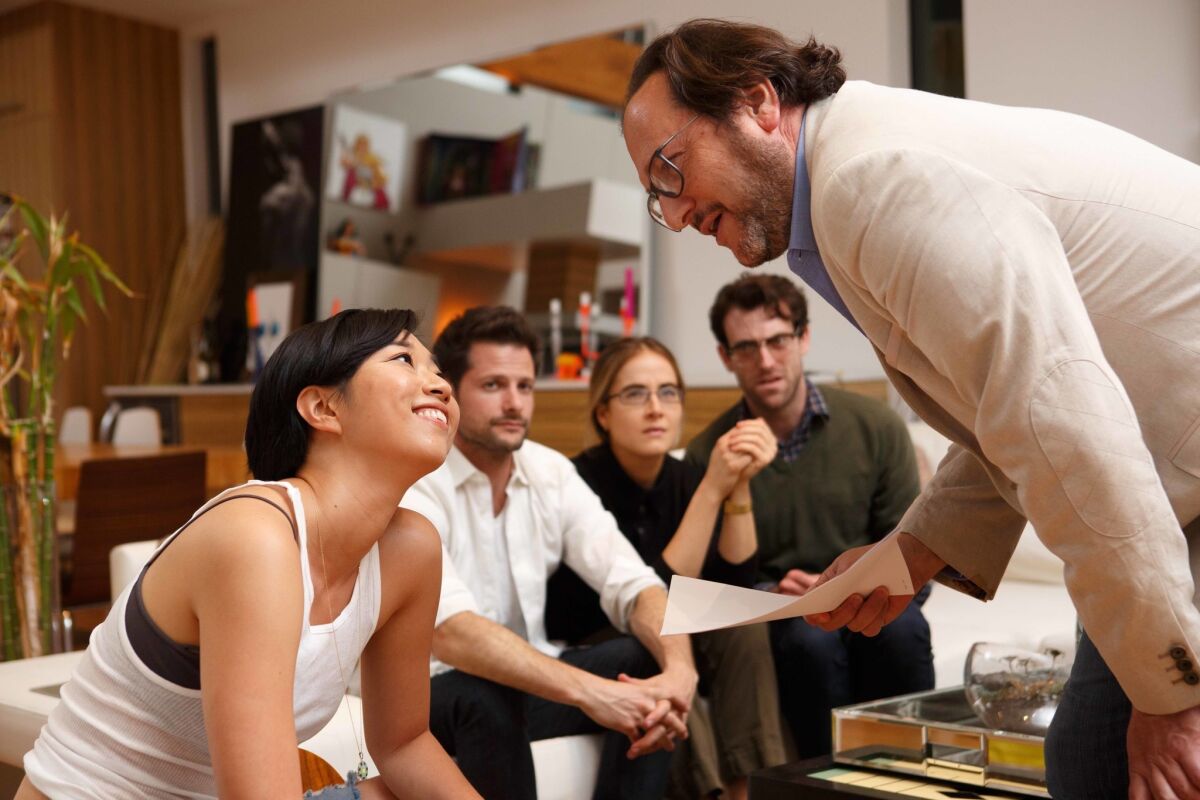 ---
The 99-Seat Beat appears every Friday. Our reviewers shortlist offerings with an emphasis on smaller venues. Some (but not all) recommendations are shows we've seen; other picks are based on the track record of the company, playwright, director or cast. Comprehensive theater listings are posted every Sunday at latimes.com/arts.
See all of our latest arts news and reviews at latimes.com/arts.
MORE THEATER:
For David Henry Hwang, conflicted feelings about 'The King and I' lead to 'Soft Power'
'Soft Power' has a cast that's almost entirely Asian. Here's why that's still a radical idea
'Bad Jews' at the Odyssey: High-decibel hilarity
Tony Award nominations reflect an anemic year for original ideas
Get our L.A. Goes Out newsletter, with the week's best events, to help you explore and experience our city.
You may occasionally receive promotional content from the Los Angeles Times.