Carrie Coon, at the top of her game, returns to the stage where it all began
Theater Critic
You can tell by the way Carrie Coon confidently maneuvers around the tables of a crowded Tribeca restaurant that this is an actress who has hit her stride.
She recently completed two tours of television duty, receiving acclaim for her work on HBO's "The Leftovers" and an Emmy nomination for her performance in the third season of the FX anthology series "Fargo." And she's now starring off-Broadway in "Mary Jane," Amy Herzog's at once heartening and heartrending new drama at New York Theatre Workshop.
The play, focused on the life of a single mother of a severely disabled child, is one of the scintillating new offerings of the fall season. Hauntingly elliptical, slyly humorous and unapologetically female centered, "Mary Jane" provides an opportunity for Coon to reveal different hues in her acting palette than her crisis-ridden TV roles have shown.
"Mary Jane is a naturally optimistic and curious person, which is much closer to who I am than the characters I normally play," said Coon, expertly wielding her chopsticks over a bowl of shredded beef at a trendy Chinese eatery. "This is how my family thinks of me."
Upbeat isn't what most would expect a woman in Mary Jane's circumstances to be. Alex, Mary Jane's child, requires around-the-clock nursing care. His presence in the play (performed by a top-notch all-female cast) is elicited by the beeps and hums of medical equipment. This young, attractive and, by necessity, single-minded mother chats amiably with the parade of caregivers and concerned women coming through her one-bedroom apartment in Queens. The lack of privacy — she sleeps on the sofa while Alex is concealed in the bedroom — doesn't seem to faze her.
Between navigating the social services bureaucracy and overseeing Alex's care, Mary Jane doesn't have much time to complain or feel sorry for herself. But it's her unyielding graciousness that can seem so surprising.
Herzog, who is married to the Tony-winning director Sam Gold, has her own child with special needs. She has drawn a protagonist who doesn't at all see herself in a teary TV movie. Mary Jane confronts terrible challenges over the course of this 90-minute drama, but even when the scene shifts to the hospital, where Alex's fragile life hangs in the balance, the play refuses to succumb to melodrama.
"When you're looking from the outside at a situation, it's quite different than when you're inside it," Coon said on the subject of her character's inextinguishable hopefulness. "I believe that's constitutionally who Mary Jane is, and who we are doesn't necessarily change just because our circumstances change. And, of course, when your child is born, you don't see your child as a problem. You see them as whole and perfect no matter what."
To prepare for the role, Coon read a good deal of material by women raising children in the disabled community. "There's a story I saw about mothers thinking about posting photos of their child with some thrilling new piece of life-changing equipment, maybe a new walker or a new wheelchair, and their friends on Facebook post frowny faces. The way outsiders see it is completely different. Amy is offering us the story through Mary Jane's lens."
This play, which has received the kind of glowing reviews that can't help tempting talk of a Broadway transfer even for a work as intimate as this, proceeds with unusual thematic discretion. Herzog's dramas, from the gentle generational clash of "4000 Miles" to the psychological thriller of "Belleville," are marvelously varied. But they share common stylistic traits, most notably a tendency to insinuate more than they state outright.
"I hate to speak in these kinds of generalizations, but the perspective here is female," Coon offered. "We think of traditional story structure as having a climax, a big conflict and a denouement. There's no big conflict in 'Mary Jane.' The distress is ratcheted up, but there's some uncertainty about the real impact of the emergency that brings us to the hospital."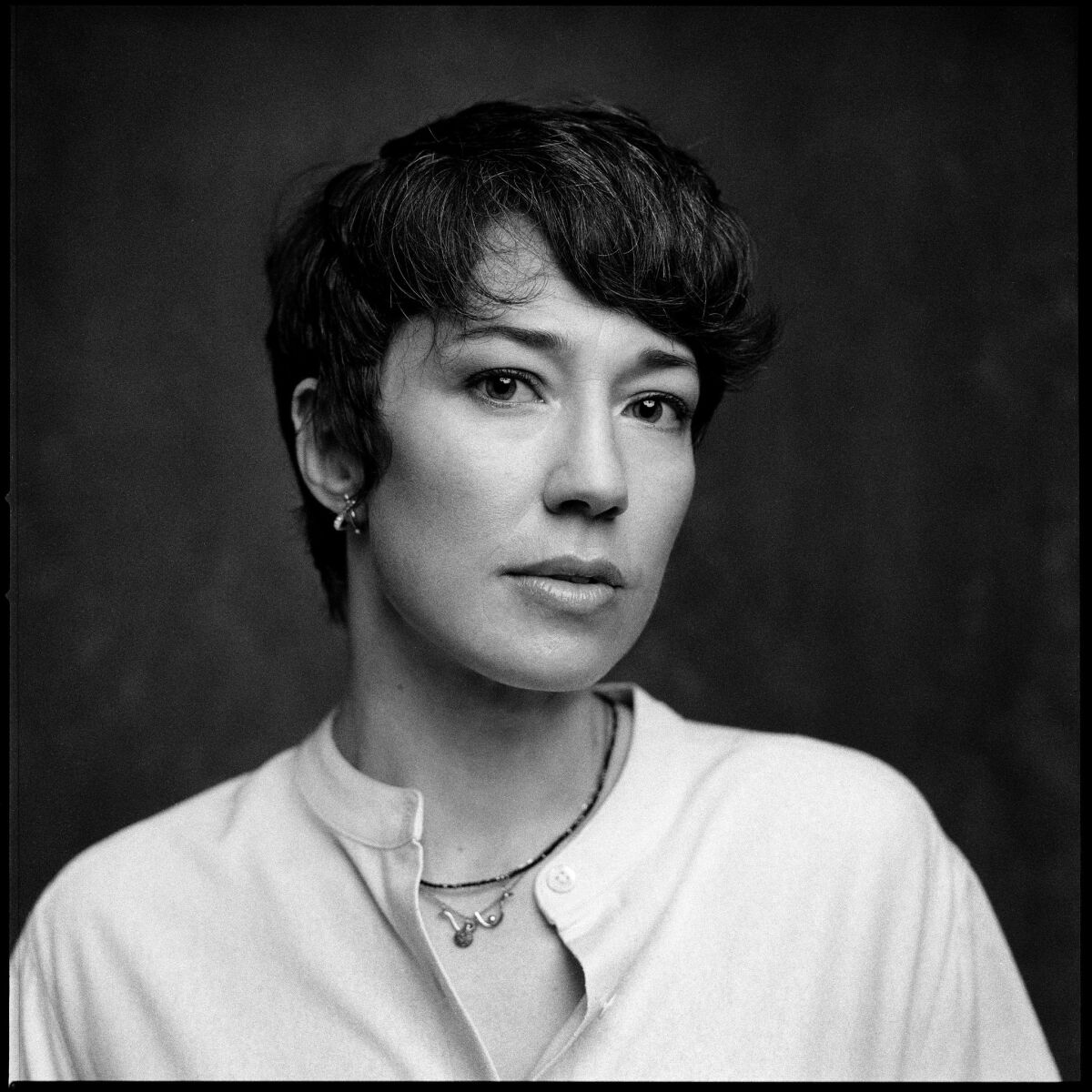 If you're out there every night with your fellow actors and you're feeling the energy of the audience, you know when you have them and when you don't.

— Actress Carrie Coon, on how theater keeps her sharp
The quiet truthfulness of plays like "Mary Jane," which Coon first read two years ago in Herzog's kitchen, is what keeps luring her back to the stage. "As an actor, you can get really indulgent," she said. "Television and film always ask the epic moment from you. It's actually an interesting exercise to use restraint, which is more real."
With her pixie haircut and sunflower radiance, Coon may look like an Ivory Girl, but she has the resolve of a four-star general. Relating to her character's can-do equanimity was the easy part.
"Those are the women I know," she said. "I come from the Midwest. The women in my family raised families themselves. They worked to put three meals on the table for five or more kids. Amy has captured that ability with beautiful dignity."
Anne Kauffman, who directed "Mary Jane," laughingly recollected in a phone interview that Coon was ready to do everyone's job, including the stage manager's. "Her brain processes everything so quickly, there were times I had to tell her to slow down," she said. "She's so far ahead of everyone and wants to inhale all parts of what it takes to make a piece."
The role of Mary Jane, Kauffman pointed out, is not as straightforward as it seems. She praised the shadows and nuances Coon brought to her portrayal: "Mary Jane faces adversity by rolling up her sleeves. "She assumes any situation can be met with energy and positivity. This can be interpreted as though she's in denial. What's extraordinary about Carrie is the way she lets us know that Mary Jane isn't mindlessly cheerful. The character's darkness and edginess come through with equal weight."
Coon, who is married to the playwright and actor Tracy Letts, said that the storytelling is always the priority for her: "In the theater, the playwright is the authority, and your responsibility is to sell that story in collaboration with the other artists as clearly and efficiently as possible. That's your job. It's not about you."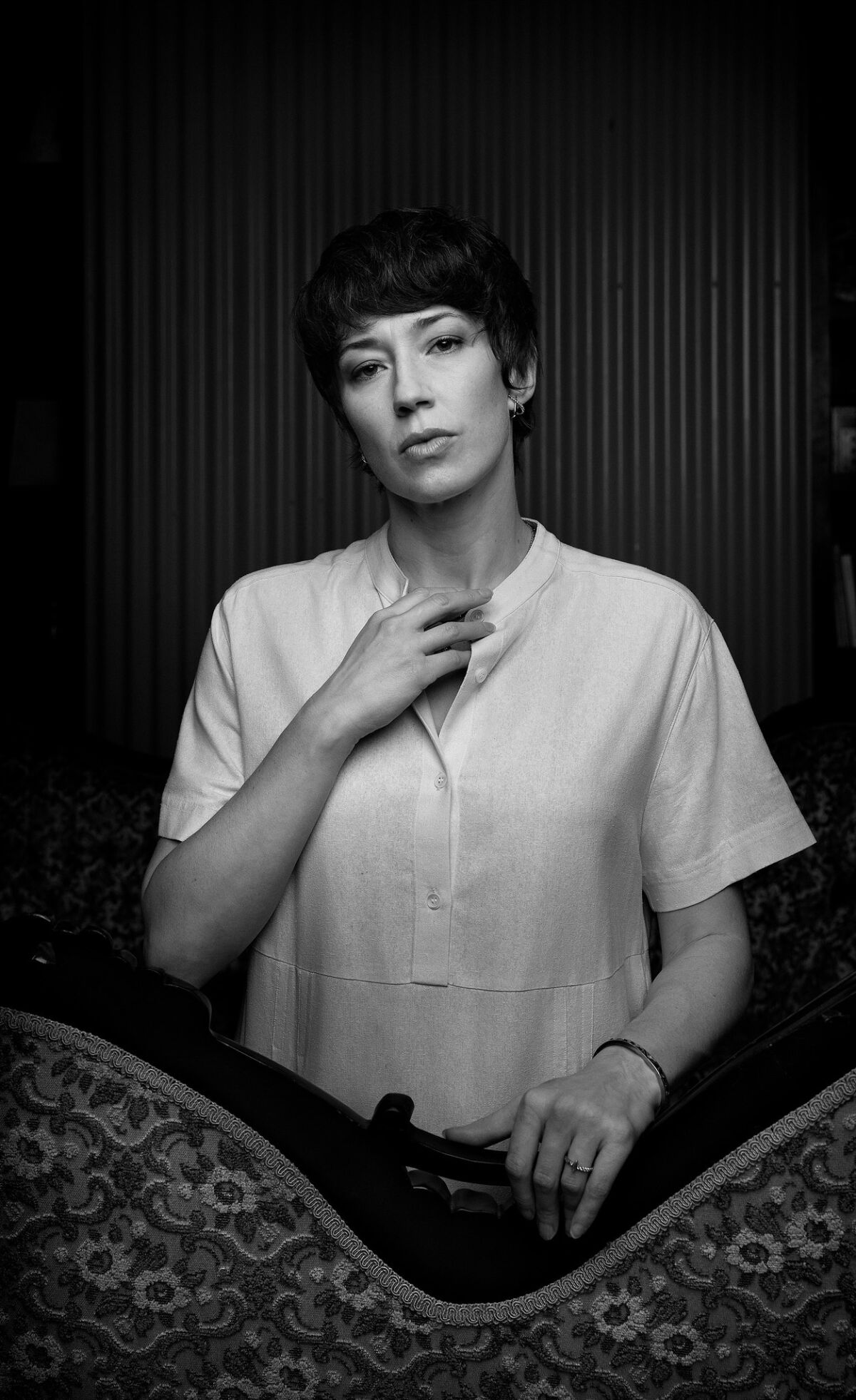 Although she trained as an actor at the University of Wisconsin-Madison, she credits Chicago, where she now lives, with instilling in her the ensemble ethic. The Steppenwolf Theatre Company, renowned for its team efforts, has a special place in her career.
It was through the Steppenwolf revival of Edward Albee's "Who's Afraid of Virginia Woolf?" (which came to Broadway in 2012) that she and Letts, both of whom where in relationships at the time, became a couple. Letts received a Tony for his magnificent performance as George, and Coon, still a newcomer, earned a Tony nomination for her portrayal of Honey.
"That was such an extraordinary moment," she said. "I didn't expect to fall in love with my costar who's 15 years older than me and happens to be a renowned playwright. And we didn't think we'd be considered for Tonys because we closed early. But after the Tonys, I booked 'The Leftovers' and the movie 'Gone Girl' in the same month. Everything came from that play, and then I got married. It literally changed my whole life."
How has marriage to the author of "August: Osage County" influenced her approach to her work? "The biggest impact is that it makes me a terrible snob about writing," she said. "I just won't do bad writing, whereas some people might compromise and do a bunch of terrible films or a really bad TV show. I can't quite allow myself that latitude. It's served me well. I'm proud of my IMDB page. Maybe I'll be desperate in five years and you'll say, 'Well, that went out the window!'"
Television beckons, but the theater is home. Film, not so much, she said, though she has a few in the pipeline and was elated to talk about Steven Spielberg's upcoming "The Papers," which gave her the opportunity to act with Meryl Streep.
"The thing about Meryl is that she's not some magical unicorn," she said. "She works really hard. And so what you're doing is entering into a scene with a great actor, who is going to listen and be changed by you. And if you're listening and allowing yourself to be changed, then you're going to have a really great time. My husband, who's also in the film, joked that everyone was terrified but me."
SIGN UP for the free Essential Arts & Culture newsletter »
Pragmatic and clear-eyed, she knows that such heady opportunities are the exception. "In Hollywood, I'm already playing 10 years over my age," said Coon, who at 36 could still pass for an MFA student. "But frankly the film scripts I read are woeful. And the things that are good, I'm not going to get to do because Jessica Chastain is going to say yes."
Coon's directness is part of her appeal. She brings an incontrovertible reality to her acting, an alluring Midwestern candor and clarity. Her goal is to find more gritty roles.
"TV is much riskier than film these days," she said approvingly. "That's why you see something like 'Big Little Lies' happening on HBO, because the work these women have been historically doing in film just isn't there anymore."
The thing about Meryl is that she's not some magical unicorn. She works really hard.

— Carrie Coon on her "The Papers" costar Meryl Streep
The theater is where she goes to tone her craft. "When you're on a TV or film set, you're waiting for someone else to tell you that it's done, that they have what they need," she said. "You're not responsible for what happens. You're not crafting a performance. I think if I were to do that consistently over time, I would lose track of my inner arbiter of taste. But if you're out there every night with your fellow actors and you're feeling the energy of the audience, you know when you have them and when you don't."
Right now, Coon has us. But the exhilarating ride she's been on since "Who's Afraid of Virginia Woolf?" has this compulsive planner scheduling time to take stock after "Mary Jane" ends its run on Oct. 29.
"Tracy and I have seen each other three times in eight weeks," she said. "We're going to take the fall, once his new play, 'The Minutes,' opens at Steppenwolf, and spend a little time looking at each other. His play 'Mary Page Marlowe' is at the Berliner Ensemble, so we're going to go to Berlin and see that and then see some friends in London and tend to our marriage. Then I'll be ready to dive back in. I imagine you'll see me back on TV."
In the meantime, Coon has a dauntless mother to honor in a play that never loses sight of the love transfiguring her character's difficult life.
Follow me @charlesmcnulty
MORE GOOD READS:
'Springsteen on Broadway' and the confessional jam session
Carmen Cusack finds her place in L.A.
Get our L.A. Goes Out newsletter, with the week's best events, to help you explore and experience our city.
You may occasionally receive promotional content from the Los Angeles Times.