Review: A 14-foot-long painting of trash makes an epic argument for 'The Feminine Sublime'
Typically, it's not cool to include your own artwork in a show you've curated, particularly in a museum. But artist Constance Mallinson's enormous, panoramic painting of trash is the best thing in "The Feminine Sublime," the group exhibition she curated at the Pasadena Museum of California Art.
The show's premise is a bit shaky, requiring lots of drive-by theoretical and art historical citations in a brochure essay that feels too brief and too ponderous. I think the show attempts to trace the transformation of the sublime from an overwhelming natural landscape begging for human (specifically masculine) domination to an overwhelming ecological disaster. This is the feminine sublime, a relationship to landscape that doesn't involve the drive to master it.
Mallinson's "Still Life in Landscape" suggests it's too late anyway. The 14-foot-long painting is an incredibly detailed wall of refuse: cheap toys, household goods, plastic bags, random clothing. Rendered in exquisite detail and eye-catching color, it is the most mesmerizing pile of garbage I have ever seen. This is the landscape that results from too much "mastery." From its top emerges a dead branch with a few desiccated leaves: nature's white flag of surrender.
Similarly apocalyptic is Merion Estes' large collage, "Burchfield's Plea," which depicts birds perched in a burning forest. Estes employs decorative patterning to render the flames, which is confusing at first. Shouldn't this image be more horrific than decorous? But in the end it has a farcical beauty, evoking the ecstatic landscapes of 20th century painter Charles Burchfield as dystopia instead of paradise.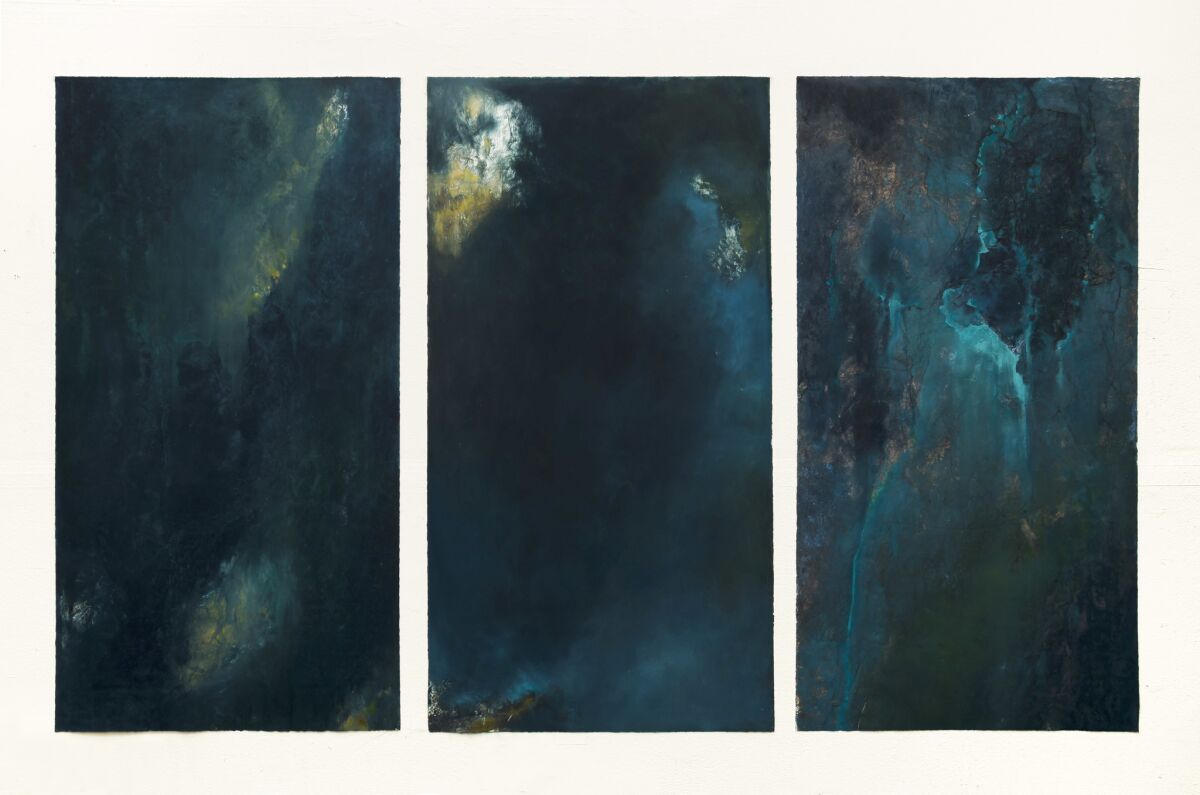 The other three artists — Yvette Gellis, Virginia Katz and Marie Thibeault — all contribute various rehashes of Abstract Expressionism that gesture toward environmental degradation and pollution more obliquely. Their work is less compelling, however, because it engages with an art historical style so reliant on personal subjectivity and expression. It's hard to separate AbEx's emphasis on individual experience from the drive to mastery that the show critiques. In this light, these AbEx-style paintings might become the very thing they seek to debunk: freewheeling subjectivity run amok in a newly complicated landscape.
Pasadena Museum of California Art, 490 E. Union St. Through June 3; closed Monday and Tuesday. (626) 568-3665, www.pmcaonline.org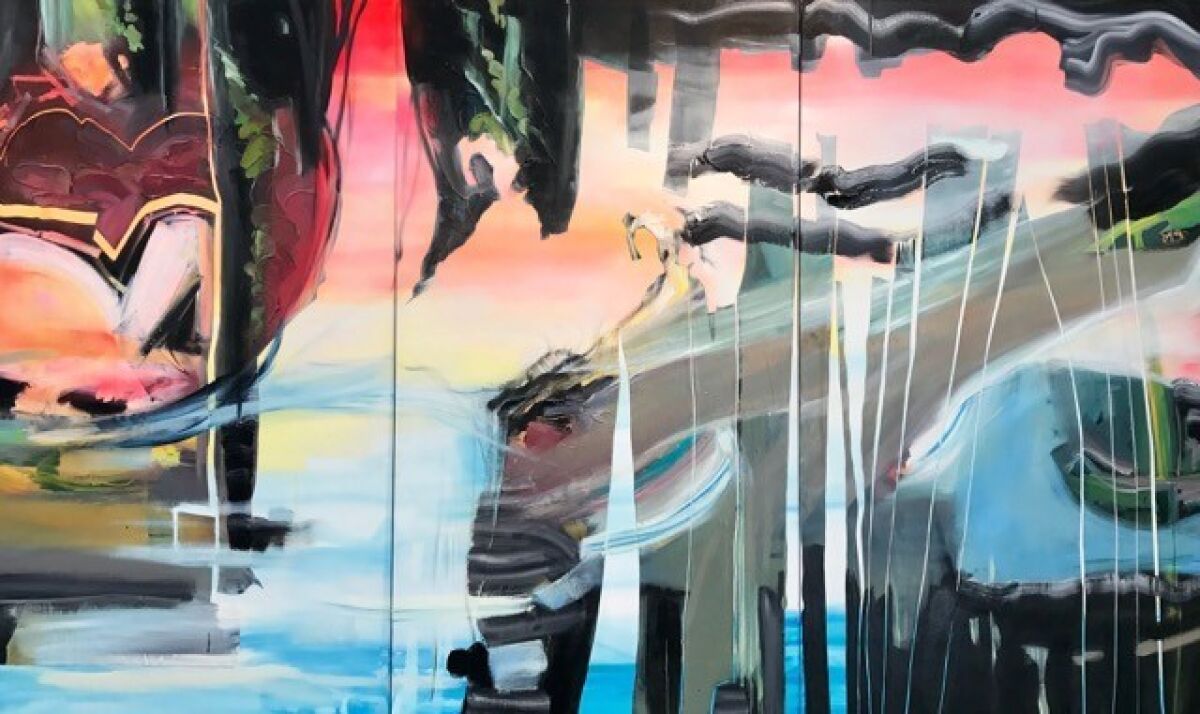 See all of our latest arts news and reviews at latimes.com/arts.
MORE ART:
MOCA has lacked an effective director for nearly 20 years. It's time for change
Lauren Halsey takes a fantastic voyage in MOCA's 'we still here, there'
Get our L.A. Goes Out newsletter, with the week's best events, to help you explore and experience our city.
You may occasionally receive promotional content from the Los Angeles Times.