Review: Is this trying too hard, or maybe not hard enough? A Finnish artist asks: 'What Am I?'
The art in some exhibitions makes you feel as if the artist who made it is just going through the motions — phoning it in.
More common but just as unsatisfying is the feeling that the artist is trying too hard — forcing efforts that mesh with expectations about what art is supposed to do, how it's supposed to look and what it's supposed to mean.
It's rare for an exhibition to seem as if it does both simultaneously. But that is what happens at iiu Susiraja's first solo show in Los Angeles, titled "What Am I?"
The Finland-based artist's 11 small photographs and 14 short videos at Ghebaly Gallery create the impression that Susiraja is working real hard to look as if she couldn't care less about the single-gesture performances she has staged for the camera.
In each of the still photographs, all from 2017, Susiraja treats her body as a pedestal, a base on which she has placed a pair of baguettes, a melting ice cream cone, a green balloon, a feather duster, a lily, two folded shirts or a bunch of sausages, among other things.
In the videos (one from 2016, two from 2018 and the rest from 2017), the story lines are more elaborate. In the shortest, at 35 seconds, she deposits a freshly baked cake in the front of her elastic-hemmed underpants. In the longest, at 1 minute, 53 seconds, she snips the fingertips off a rubber glove and pours a carton of milk through it.
In others, Susiraja dumps potting soil into a pair of shoes and then squeezes her feet in; stomps on a pair of pork chops; spits on a plate and rubs it on her face; ties a red string around her left breast; and urinates on a toy drum in order to play it.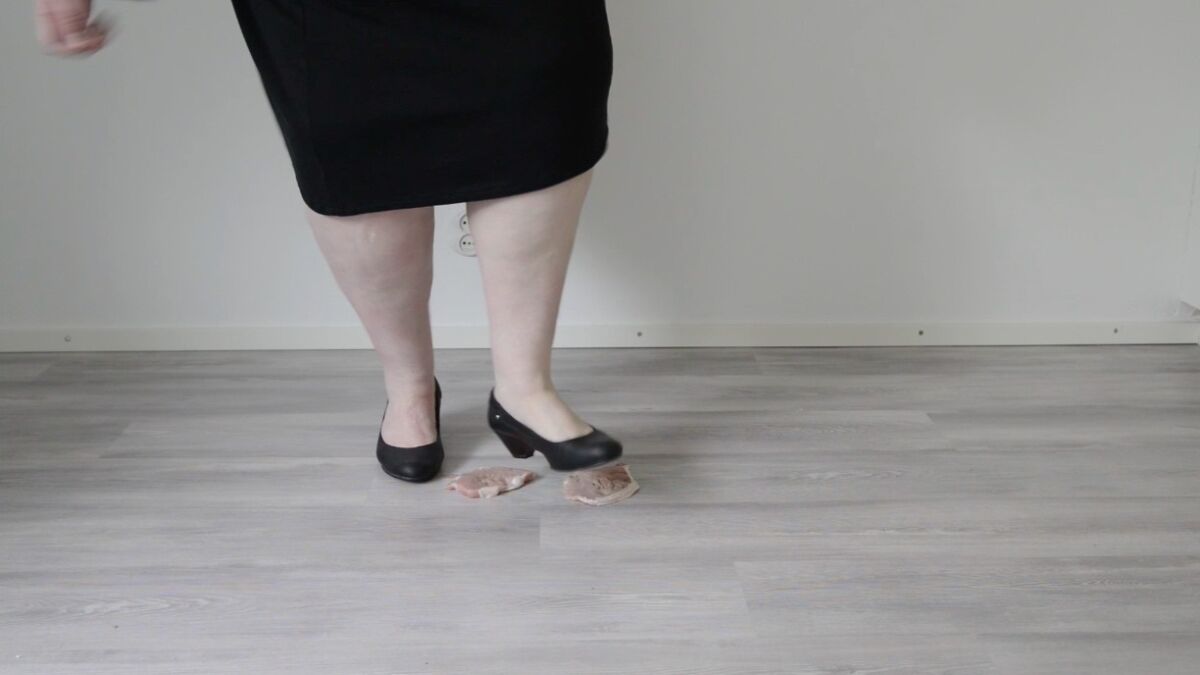 From start to finish, in every video and picture, Susiraja looks as if she is bored beyond tears — like an employee stuck in a dull job and unable to escape it. Kierkegaard comes to mind, as do Sartre and Dostoevsky.
If those heavyweights of existentialism had access to Instagram, they might have made works with the same emotional timbre as Susiraja's.
Ghebaly Gallery, 2245 E. Washington Blvd., L.A. Through June 16; closed Sundays and Mondays. (323) 282-5187, www.ghebaly.com
See all of our latest arts news and reviews at latimes.com/arts.
---
Get our L.A. Goes Out newsletter, with the week's best events, to help you explore and experience our city.
You may occasionally receive promotional content from the Los Angeles Times.