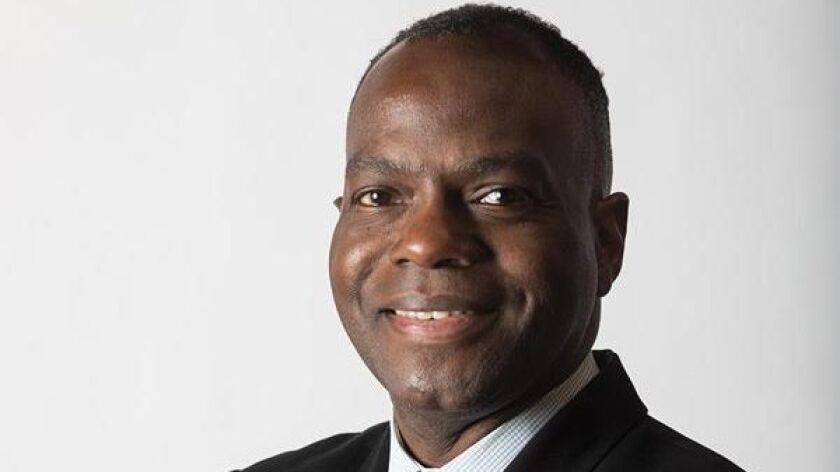 USC's School of Architecture will have a new dean July 1. The department announced Monday that Milton S.F. Curry has been named to succeed Qingyun Ma, who served two five-year terms as dean and will remain on the faculty.
Curry arrives from the University of Michigan Taubman College of Architecture and Urban Planning, where he is associate dean for academic affairs and strategic initiatives. He was chosen for the post at USC based upon his expertise "at the forefront of disciplinary areas on race, architecture and urbanism that engages cultural theory and humanities research," the announcement said.
Curry founded the CriticalProductive Journal, which examined scholarship and creative pursuits in architecture, urbanism and cultural theory. He also co-founded Appendix Journal in the early 1990s, which helped to catalyze debate on architecture and race, among other subjects.
Curry earned a bachelor's degree in architecture from Cornell University and a master's in architecture with distinction from Harvard Graduate School of Design. His concentration was architecture theory.
He began his career in academics as an assistant professor at Arizona State University in 1992. He later was a visiting professor at Cornell, becoming an assistant professor there in 1995; he was promoted to tenured associate professor in 2002. He taught a graduate design studio at Harvard in 1999.
In 2010 he joined the University of Michigan as associate professor.
"We are honored and excited to welcome Professor Curry to the USC School of Architecture," USC Provost Michael Quick said in the announcement. "Architecture has a profound impact on our culture. It is a profession and an art, local and global, and extremely creative. We know that Professor Curry will lead our students, faculty, research and practice to new heights."
ALSO:
A new book on the (complicated) history of Dodger Stadium
Doug Aitken's 'Mirage': a funhouse mirror for the age of social media
How much is a landmark worth? A visit to Herzog & de Meuron's Hamburg hall
L.A. Without the NEA: Series looks at what's lost if agency gets the ax
Frank Gehry's new jewel-box concert hall in the heart of Berlin
---