Alex Fernandez reflects on juggling stage work and TV stints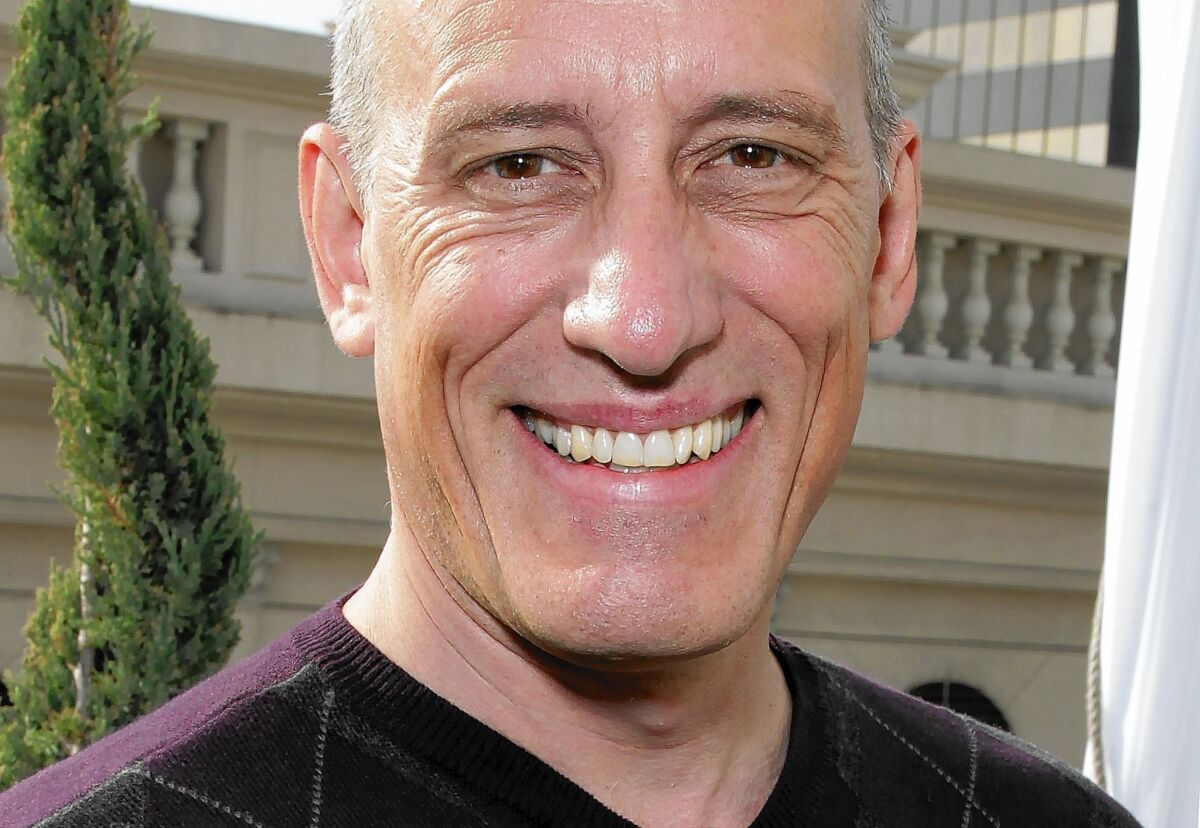 Shakespeare's "Henry V" begins with a narrator called the Chorus bemoaning the theater as "an unworthy scaffold." The description turns out to be an accurate one for the Pacific Resident Theatre production, which takes place in a cramped, 34-seat space where actors and audience can practically touch hands without much strain.
The tiny theater turns out to be a major asset in this production, which has been earning critical praise since opening last month, and has extended its run to May 11.
Featuring minimal sets and actors clad in contemporary clothes, this fast-paced staging was the brainchild of Guillermo Cienfuegos, a veteran L.A. theater director who has worked numerous times with the Venice-based PRT.
PHOTOS: Shakespeare 2.0 The bard on the screen
Cienfuegos is actually actor Alex Fernandez, who pulls double duty in this "Henry V" by playing the Chorus.
In a recent interview, he said that he has never publicly acknowledged his directorial pseudonym though it is "an open secret" in the L.A. theater community.
Fernandez, who has had recurring roles in numerous television series, most recently in ABC's "Castle," has been working in theater in L.A. for two decades.
He recently spoke about "Henry V" and the need to maintain two artistic identities.
The obvious question is why do you have two different names?
It goes back to the first play I directed in L.A. in 2002 — "Pains of Youth" by Ferdinand Bruckner. It turned out Bruckner was a pseudonym for Theodor Tagger, a critic in Vienna. He wanted his work to be judged on its own merits, so it seemed that I should direct it under a pseudonym.... "Guillermo" got better reviews than I ever did. It would be a shame to end his promising career.
How did you develop the minimal concept of this "Henry V"?
When we began rehearsals, I had a different concept. I was going to do it in the round, with actors moving all over the audience. We cast it and we came for the read-through. I was watching it and I saw this image of actors sitting around with nothing but what they were wearing. It was like the play was telling me how it wanted to be staged. The play tells two stories — there's "Henry V," but it's [also] a story of how theater is created.
PHOTOS: Alexis Denisof's favorite Shakespeare adaptations
How does the size of the theater contribute to the production?
I can almost touch the ceiling. When I go out as the Chorus — he describes the space as a "cockpit" — it's not just a line from the play. The audience is a foot away from you. When I started working on it, I saw it as a miracle play: Henry and his army beat this army five times bigger. So it made sense that we do it with a small stage and few resources.
The production moves at a rapid pace.
Joe McGovern and I adapted the script to make it spare. I spoke to a guy who said it's Shakespeare's action movie. So I decided to cut the play like it's an action movie. For a long time I've explored the idea of film editing techniques on stage and this was the perfect project to go deep into that.
How do you juggle stage acting and directing with your TV work?
Today I'm in rehearsals with understudies. Then I'm going to finish shooting an episode of "Castle." Then there's more understudy rehearsals and then we have the actual performances. The separation of these two guys — Guillermo is smarter than me ... he's got more energy. It's very good for me to have this sort of separation. And PRT is a great home for me because I get to pursue these things while still making my living on TV.
-----------------------
'Henry V'
Where: Pacific Resident Theatre, 703 Venice Blvd., Venice
When: Through May 11
Prices: $20
Information: https://www.pacificresidenttheatre.org or (310) 822-8392
MORE
PHOTOS: Hollywood stars on stage

CHEAT SHEET: Spring arts preview 2014

PHOTOS: Arts and culture in pictures
Get our L.A. Goes Out newsletter, with the week's best events, to help you explore and experience our city.
You may occasionally receive promotional content from the Los Angeles Times.