The myth of L.A. as a 'creatives' paradise -- and why loving the city means seeing its flaws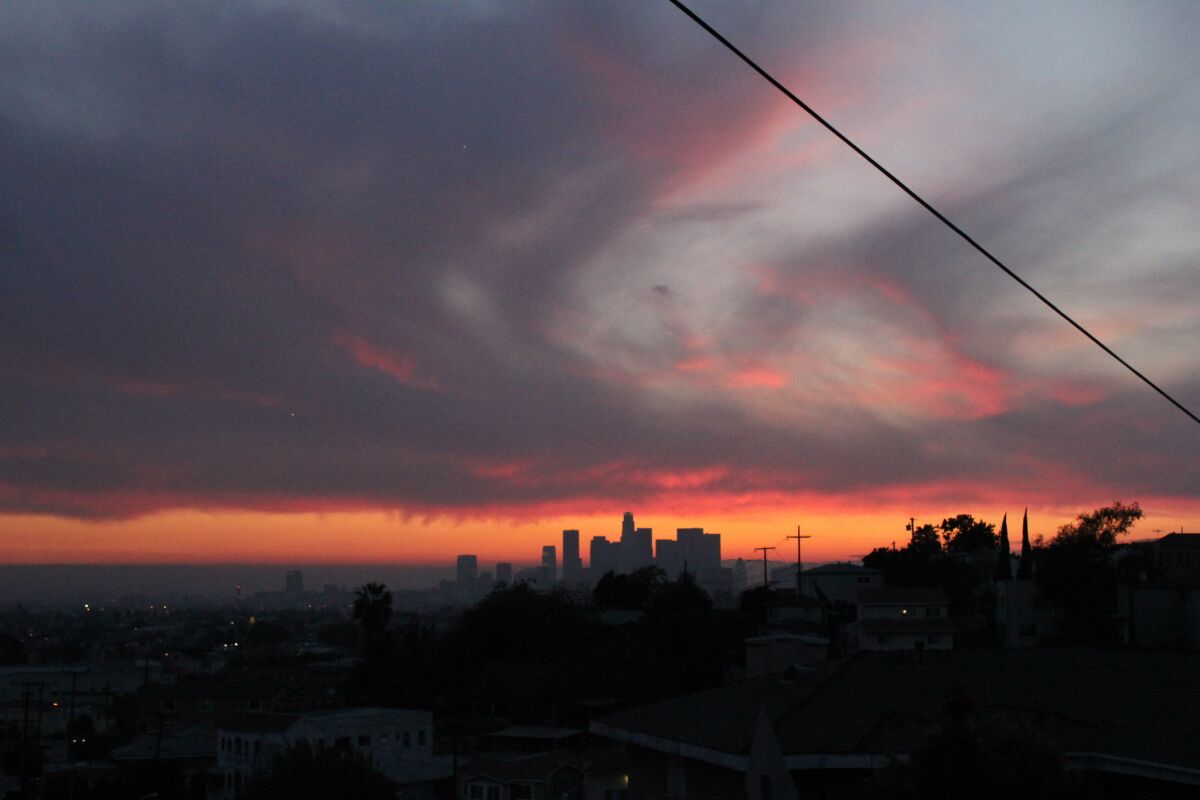 In the last several months, a wondrous mythology has emerged about Los Angeles in cultural circles. A steady drip of articles — in the New York Times, the Wall Street Journal and other outlets — has abused countless adjectives in describing our town as some sort of Shangri-La of creativity, a land of craft beer and sky-lighted studios and untold quantities of cultural inventiveness.
Certainly, there is some debunking that goes on whenever these stories appear. As Curbed L.A. helpfully pointed out, you can't rent a dreamy, two-bedroom bungalow for $1,250 in Echo Park, no matter what the New York Times says. But many Angelenos nonetheless seem pretty happy to live with the stereotype of Los Angeles as a cultural wonderland. I've had countless gallerists, artists, curators and even journalists (who should know better) happily parrot the line about L.A. as a utopia for "creatives" who come here to feel less inhibited and less cold.
Which is why I was curious to see a pair of stories emerge Monday — written by Angelenos and former L.A. Times staffers, no less — that tell a somewhat different story. In a lengthy feature published this month in Los Angeles Magazine, culture writer Scott Timberg contemplates leaving Los Angeles, as so many of his contemporaries already have, since the city is a ridiculously tough place to make a go of it as a writer (especially for the ill-remunerated non-screen variety).
ESSENTIAL ARTS & CULTURE NEWSLETTER >> Get great stories delivered to your in-box
And Hector Tobar writes in the New York Times (we forgive you, bro), of the city's increasing Third World-ization — a.k.a. its growing inequity. It's a phenomenon that should be apparent to anyone who has traveled along the street named Arcadia in downtown Los Angeles, where growing encampments engineered out of blue tarps and shopping carts, sit just above the roar of the 101 Freeway.
I was intrigued by these essays because I feel as if we, in the cultural classes, have been perfectly happy to get caught up in the mythology that L.A. is somehow a Xanadu of art-making. Certainly, there are worse places to be an artist. (Brooklyn comes to mind.) But let's get real about the situation here in Los Angeles.
If you're a keen reader of the work of my colleague, Times architecture critic Christopher Hawthorne, you know that Los Angeles ain't an easy place to be an architect. As he wrote in 2013: "The city's most talented and ambitious young architects are struggling to complete even small projects in an increasingly dense and risk-averse city and step out of the wide, insistent shadow cast by their world-famous older colleagues."
And even though there is plenty of buzz in the arts community about the opening of massive galleries — including Hauser Wirth & Schimmel and Maccarone — many of these are simply the L.A. outposts of behemoth international spaces and therefore not organic to the city's scene. In other words, these are places that sit above the fray, catering to a 1% that doesn't necessarily live or pay taxes here. Moreover, try showing your art at any of these spaces if you don't have a pricey MFA from one of a handful of brand-name art schools.
Certainly, if you live here and are paying attention, you know that Los Angeles has a housing crisis, epic numbers of homeless people that we are choosing to deal with in increasingly punitive ways and public transportation system that is very much a work-in-progress. And, of course, there's the fact that arts in the public-school system remain underfunded and inequitably distributed.
I grew up in Southern California and I have a sanguine view of it. I love the fact that this place is barely controlled chaos, that on some days it seems willfully unattractive, that the best of everything is always found in some anonymous strip mall, that there is a whole subset of Angelenos who never wear close-toed shoes.
But I grew up with the reality of it too: A dad who inspected freeway overpasses for Caltrans amid 80-mph traffic in the middle of the night. Undocumented cousins who cleaned swimming pools and took care of the children of the better-to-do.
It's great that culture types are reveling in this moment in which our city's output is drawing interest at an international level. But let's be honest about the limits of this so-called boom — and who it might be benefiting.
Let's love L.A. by being critical of it. And maybe — just maybe — try to fix it too.
Find me on Twitter @cmonstah.
Get our L.A. Goes Out newsletter, with the week's best events, to help you explore and experience our city.
You may occasionally receive promotional content from the Los Angeles Times.