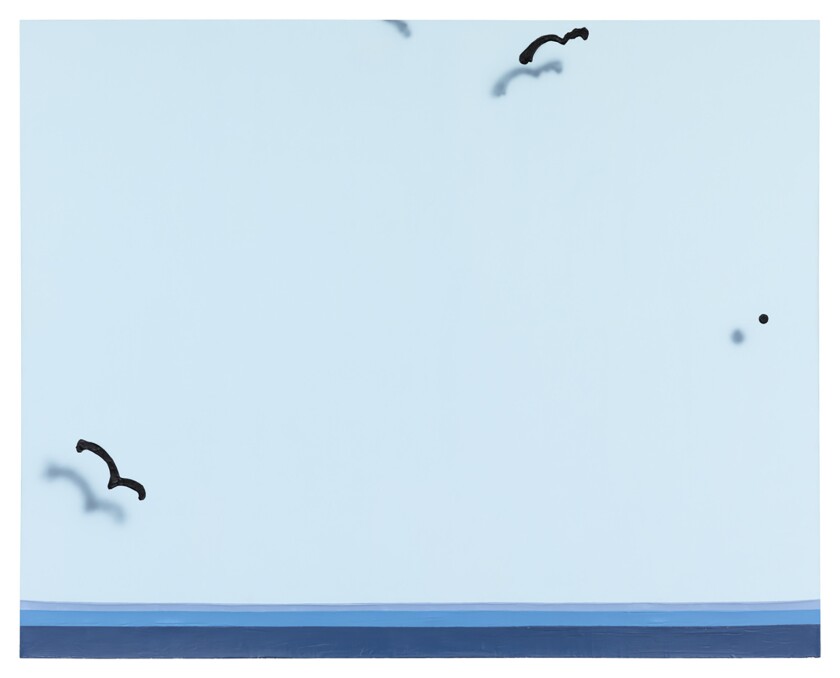 Listings Coordinator
Reviews by Leah Ollman (L.O.).
Openings
A Collection of Rarities Works by contemporary surrealist painter Kevin Sloan. California Museum of Art Thousand Oaks at The Oaks, 350 W. Hillcrest Drive, Thousand Oaks. Opens Thu.; ends Feb. 17. Closed Mon.-Tue. $6 suggested donation. (805) 405-5240.
Legends of Los Angeles Features 12 famous race cars built in and around Southern California, plus related artifacts and a 180-degree panoramic video. The Petersen Automotive Museum, 6060 Wilshire Blvd., L.A. Opens Sat.; ends Dec. 1. Open 7 days. $7-$15. (323) 930-2277.
Rituals of Labor and Engagement: Carolina Caycedo and Mario Ybarra Jr. New works inspired by the Huntington's text and art collections and botanical gardens. The Huntington, 1151 Oxford Road, San Marino. Opens Sat.; ends Feb. 25. Closed Tue. $13-$29; children under 4, free. (626) 405-2100.
Laura Owens A retrospective of works by the L.A.-based painter. Also on display: Zoe Leonard: Survey featuring photographs and sculptures by the New York-based artist. The Geffen Contemporary at MOCA, 152 N. Central Ave., Little Tokyo, downtown L.A. Opens next Sun.; ends March 25. Closed Tue. $8-$15 (includes same-day admission to MOCA; jurors and children under 12, free; Thursdays after 5 p.m., free. (213) 626-6222.
Also recommended
The Incongruous Body Humor and the human body serve as brackets loosely containing the sculptural work in this 14-person show. Not all here is comic, and not everything manages to muster heat from the rub of expectation against direct experience — curator Tim Berg's organizing principle — but the show has enough radiant moments to redeem the whole. Standouts include works by Kim Tucker, Kristen Morgin, Jeremy Brooks, Elana Mann and Robert Arneson. (L.O.) AMOCA, 399 N. Garey Ave., Pomona. Open Wed.-Sat. Ends Jan. 20. $5, $7; 12 and under, free. (909) 865-3146.
---