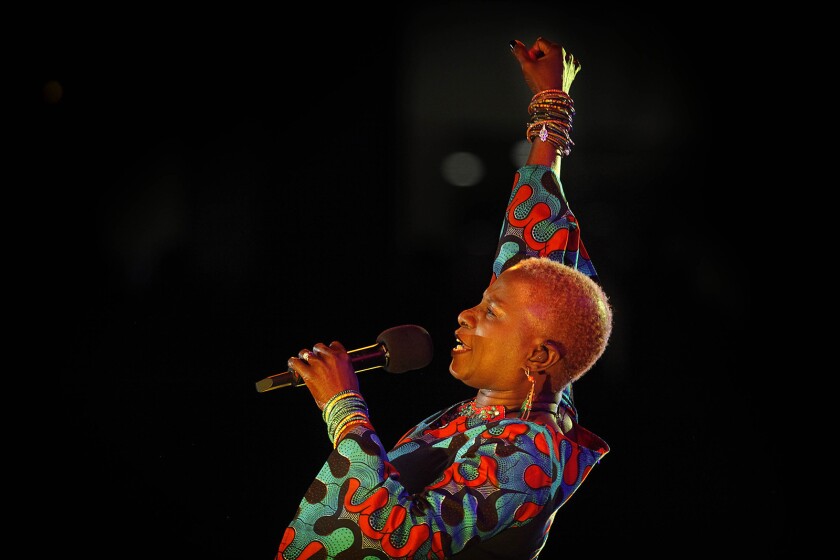 What's worth checking out this weekend? The Playboy Jazz Festival and "The Phantom of the Opera," for starters. Other noteworthy events include the Ojai Music Festival, a new program from American Contemporary Ballet and season closers for Pacific Symphony and Long Beach Symphony. The period drama "Indecent" goes up at the Ahmanson, Jouyssance Early Music Ensemble celebrates Chaucer, and REDCAT has a short-film festival for children.
Groove at the Bowl
Angélique Kidjo, Béla Fleck & the Flecktones, Sheila E., Kool & the Gang, the Dirty Dozen Brass Band, Boz Scaggs and sax great Maceo Parker are slated for this year's edition of the two-day Playboy Jazz Festival. George Lopez serves as master of ceremonies. Hollywood Bowl, 2301 N. Highland Ave., Hollywood. 3 p.m. Saturday and Sunday. $22-$196. hollywoodbowl.com
Who was that masked man?
That beautiful singer in 19th century Paris is still being stalked by that reclusive, disfigured musician. "The Phantom of the Opera," Andrew Lloyd Webber's hit musical, returns to Southern California in a newly revised staging. Hollywood Pantages Theatre, 6233 Hollywood Blvd. 8 p.m. Friday, 2 and 8 p.m. Saturday, 1 and 6:30 p.m. Sunday; other dates through July 7. $42 and up. hollywoodpantages.com. (Also at Segerstrom Center for the Arts in Costa Mesa starting July 10.)
The hills are alive!
Soprano Barbara Hannigan serves as artistic director for the 2019 Ojai Music Festival. This year's edition of the four-day showcase features classics by Debussy, Gershwin, Haydn, Messiaen, Rachmaninoff, Schoenberg, Stravinsky, Vivier, as well as more recent works by John Zorn, James Dillon and Catherine Lamb. Libbey Bowl, 210 S. Signal St., Ojai, plus other venues. Thursday through Sunday. $20-$150; student discounts available. ojaifestival.org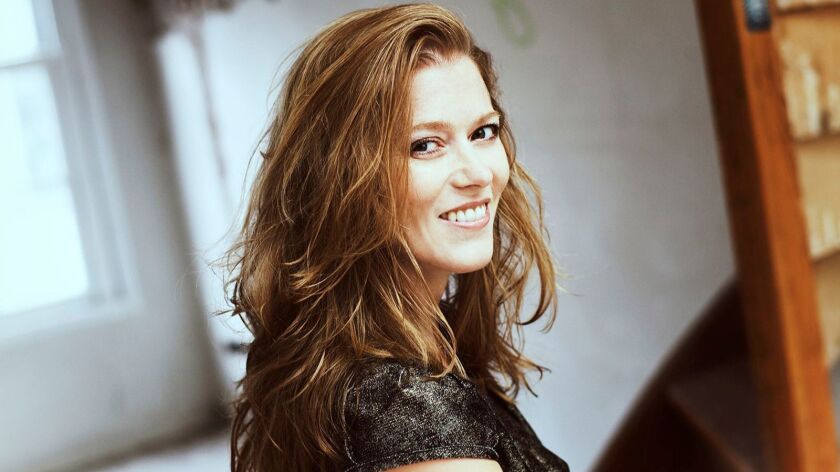 For the beauty of 'Raymonda'
For the new program "Variations on Raymonda," American Contemporary Ballet revisits the fantastical 19th century Russian ballet set to Glazunov's score, as well as George Balanchine's 1961 take on the classic work. California Market Center, 110 E. 9th St., L.A. 8 p.m. Thursday-Saturday, 2 and 5 p.m. Sunday; other dates through June 16. $45-$105. acbdances.com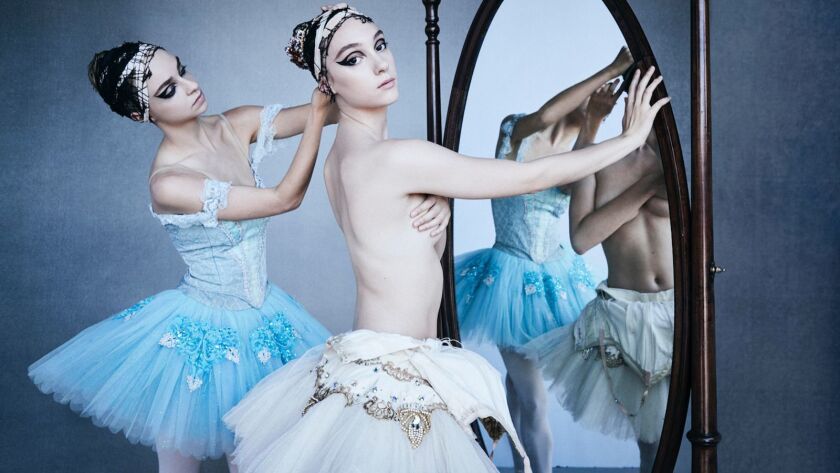 Go big, then go home
Pacific Symphony closes out its season with a program that includes Mahler's massive Symphony No. 1, dubbed "Titan." Segerstrom Center for the Arts, Renée and Henry Segerstrom Concert Hall, 600 Town Center Drive, Costa Mesa. 8 p.m. Thursday-Saturday, 3 p.m. Sunday. $25 and up. PacificSymphony.org
Long Beach Symphony is joined by Long Beach Camerata Singers and guest vocalists for a season closer centered on Beethoven's beloved Ninth Symphony. Long Beach Convention Center, Terrace Theater, 300 E. Ocean Blvd., Long Beach. 8 p.m. Saturday. $29 and up; students, $10. longbeachsymphony.org
Revisiting an 'Indecent' era
"Indecent" was the charge leveled against Sholem Asch's "God of Vengeance." The term also serves as the title of Paula Vogel's much-praised drama about a controversial 1920s Broadway production of the Yiddish theater fable. Ahmanson Theatre, 135 N. Grand Ave., L.A. 2 p.m. Sunday; other dates through July 7. $30-$149. centertheatregroup.org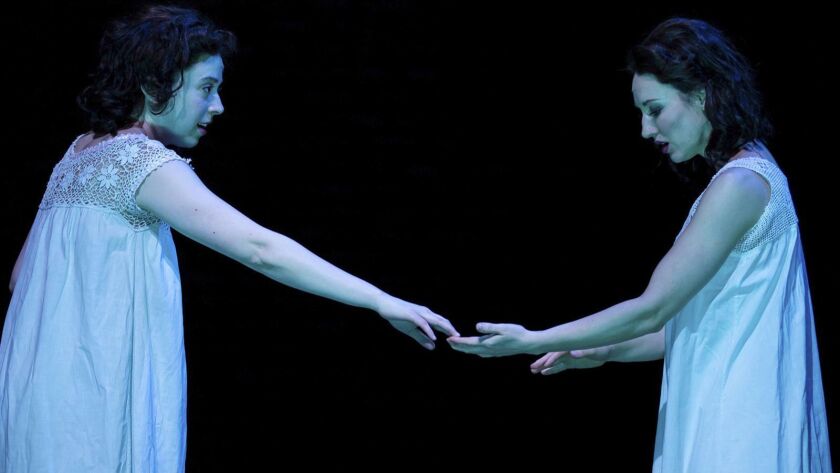 Howdy, pilgrims
In "The Canterbury Tales: A Pilgrimage in Song," Jouyssance Early Music Ensemble explores 14th-century English poet Geoffrey Chaucer's classic tome via works by French, Italian and English composers from the late Middle Ages and the Renaissance. 8 p.m. Saturday at St. Paul the Apostle Catholic Church, 10750 Ohio Ave., Westwood. Also 4 p.m. Sunday at Church of the Angels, 1100 Avenue 64, Pasadena. $15-$25. brownpapertickets.com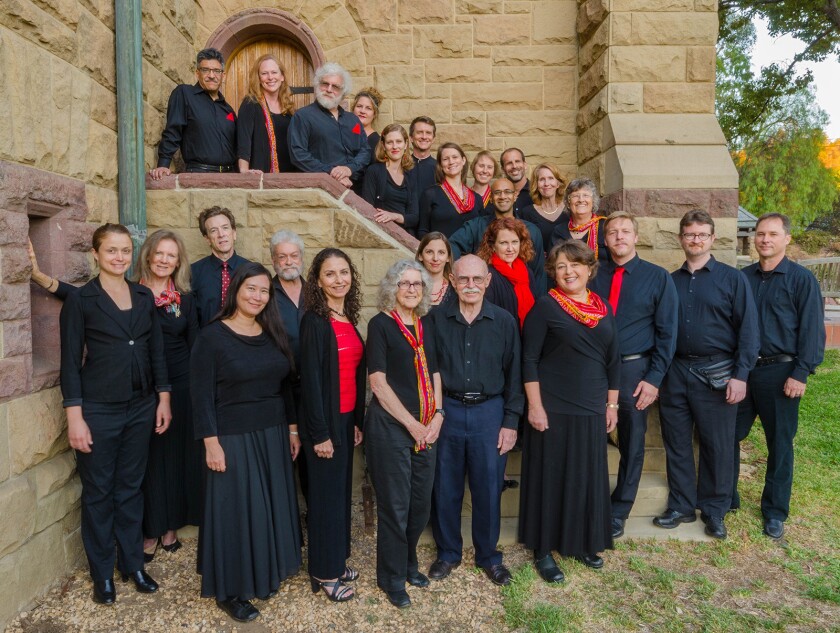 Silly rabbit, these flicks are for kids
Family-friendly shorts from around the world will be screened as part of the three-weekend REDCAT International Children's Film Festival 2019. REDCAT, 631 W. 2nd St., L.A. Noon, 1:30 and 3 p.m. Saturdays and Sundays through June 23. $5. redcat.org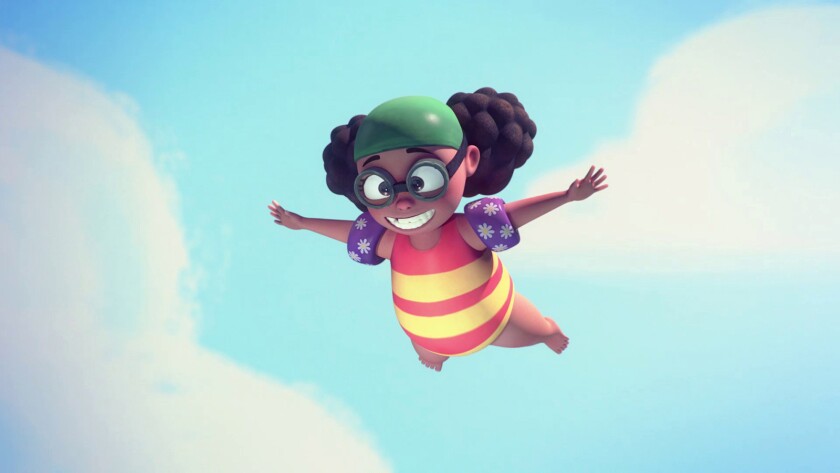 ---