Review: Katrin Korfmann's bird's-eye views aren't what they seem
Things aren't what they seem in Katrin Korfmann's large photographs, and the world is more interesting when seen through her lens. At Kopeikin Gallery, six big digital prints by the German artist take you to places where you lose your bearings — and are wiser for it.
At first, Korfmann's bird's-eye views of workshops, studios and foundries draw you in because they're beautiful: packed with crisply depicted details that bring faraway places so close you can touch them — in your mind's eye. It's a pretty trippy adventure to make your way through the nooks and crannies of her tautly composed pictures.
In each, Korfmann strikes just the right balance between familiar objects and unknown settings. She makes you work to figure out what you're looking at. And she makes the whole process pleasurable — like traveling to a foreign land and discovering all sorts of wonderful stuff. It feels intimate, as if you are making real connections to a world that's new to you.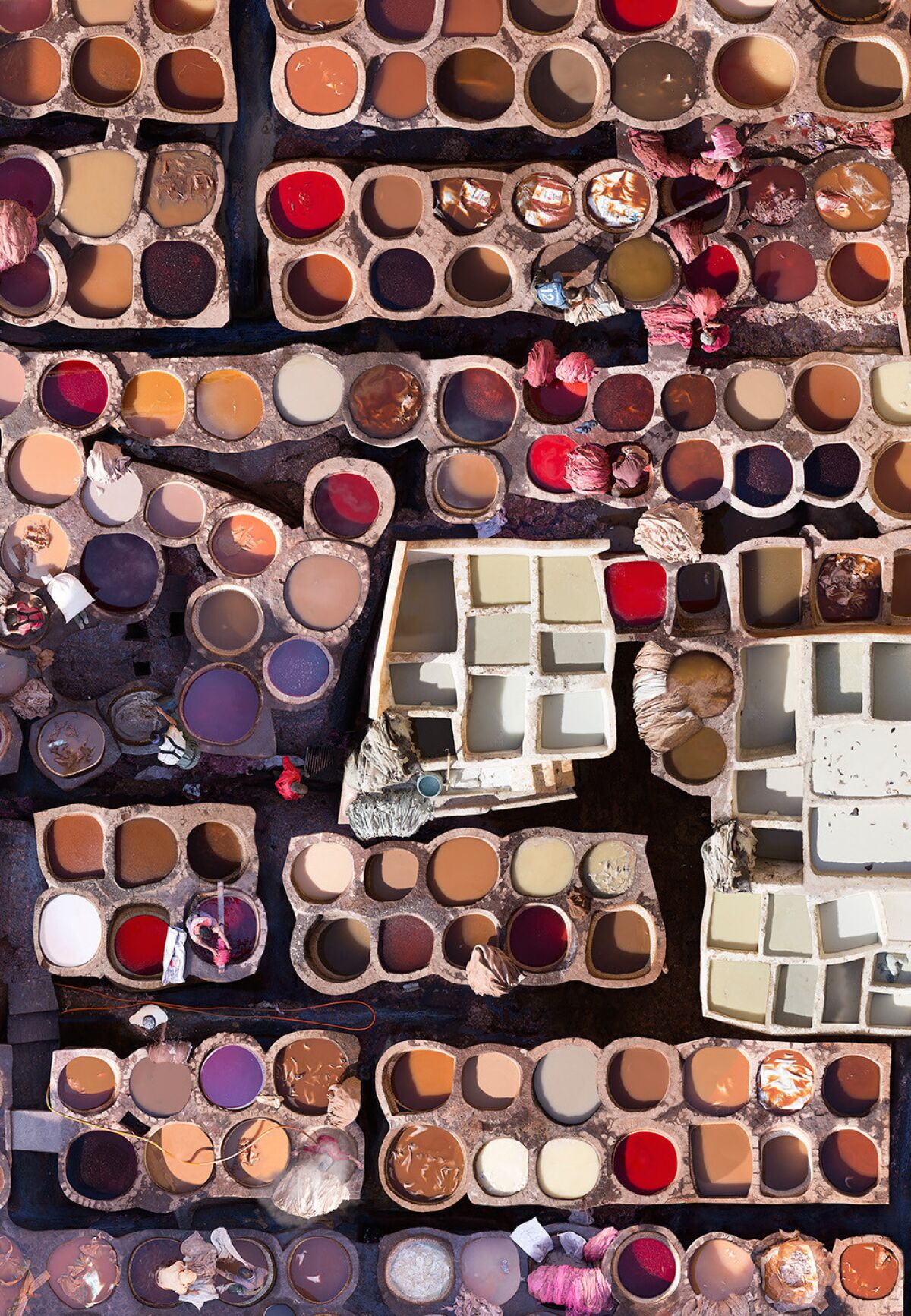 Then she pulls the rug out from under your feet. That happens when you notice that some of the shapes you have been seeing abstractly are actually people: artisans and laborers and students and dancers. It's shocking to have your reverie interrupted by strangers.
And it's doubly shocking to see how small those people are in relation to their surroundings. Suddenly, and abruptly, you understand that Korfmann's photographs are not scaled to the proportions of a still life, but to the dimensions of a panorama.
Each is an expansive overview of a warehouse-size interior. One, which initially appears to be a close-up of the puddles of paint on an artist's palette, is actually a drone's-eye view of an 11th century tannery in Morocco, its vats of multicolored dyes big enough to hold entire hides — as well as numerous workers, who stand, waist-deep in the tubs, treating the leather.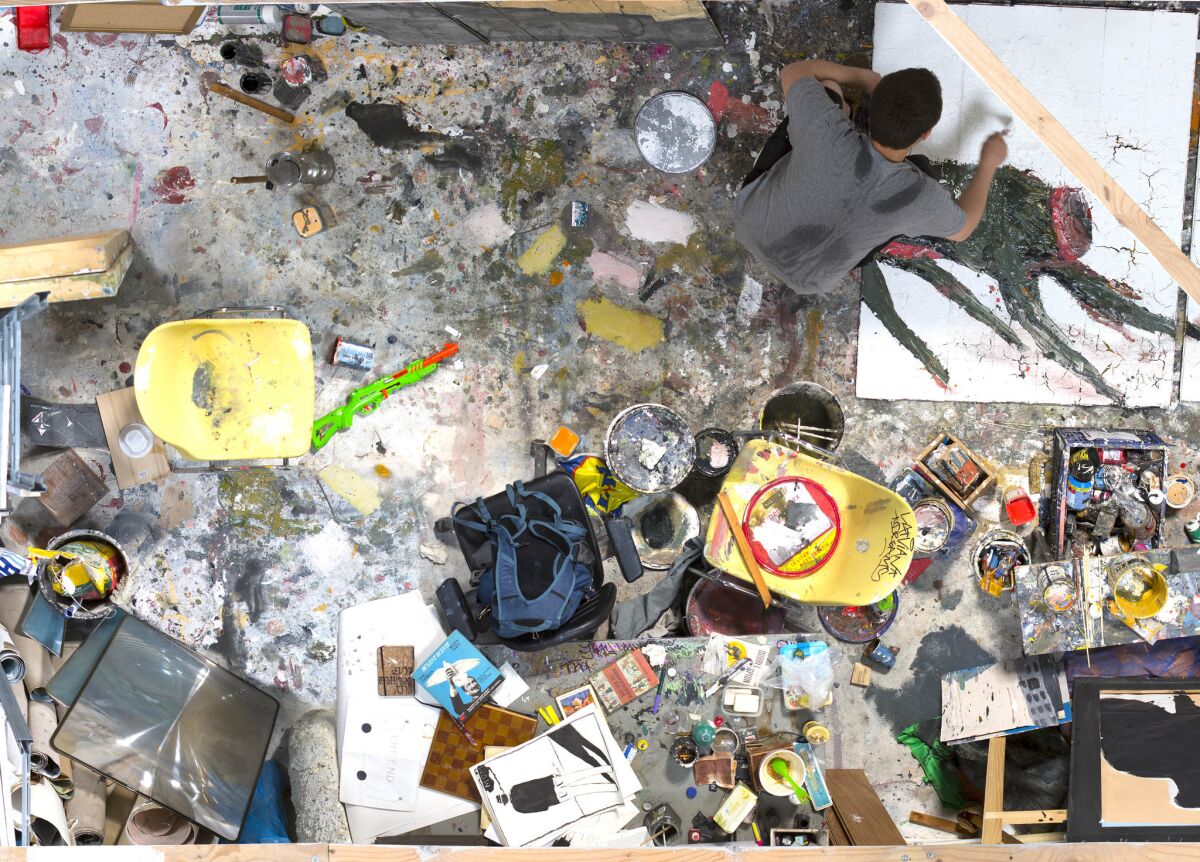 In other images, Korfmann surveys a bronze foundry, an art academy and a ballet studio (all in the Netherlands), and a glass factory and granite-carving workshop (both in China). All of her images kick the imagination into action — zooming in to see details and pulling back for an overview. The landscape of your imagination likewise expands, reaching outward to grasp the vastness — and complexity — of the world.
Korfmann's photographs raise big questions about the relationship between individuals and the species to which we belong, as well as the planet we inhabit. Using surveillance technology for subversive purposes, she gives us a glimpse of a world that just might be sublime.
Kopeikin Gallery, 2766 S. La Cienega Blvd., (310) 559-0800, through Dec. 22. Closed Sundays and Mondays. www.kopeikingallery.com
Get our L.A. Goes Out newsletter, with the week's best events, to help you explore and experience our city.
You may occasionally receive promotional content from the Los Angeles Times.