Taylor Mac is a MacArthur genius. If you don't know about his 24-hour extravaganza, here's why you should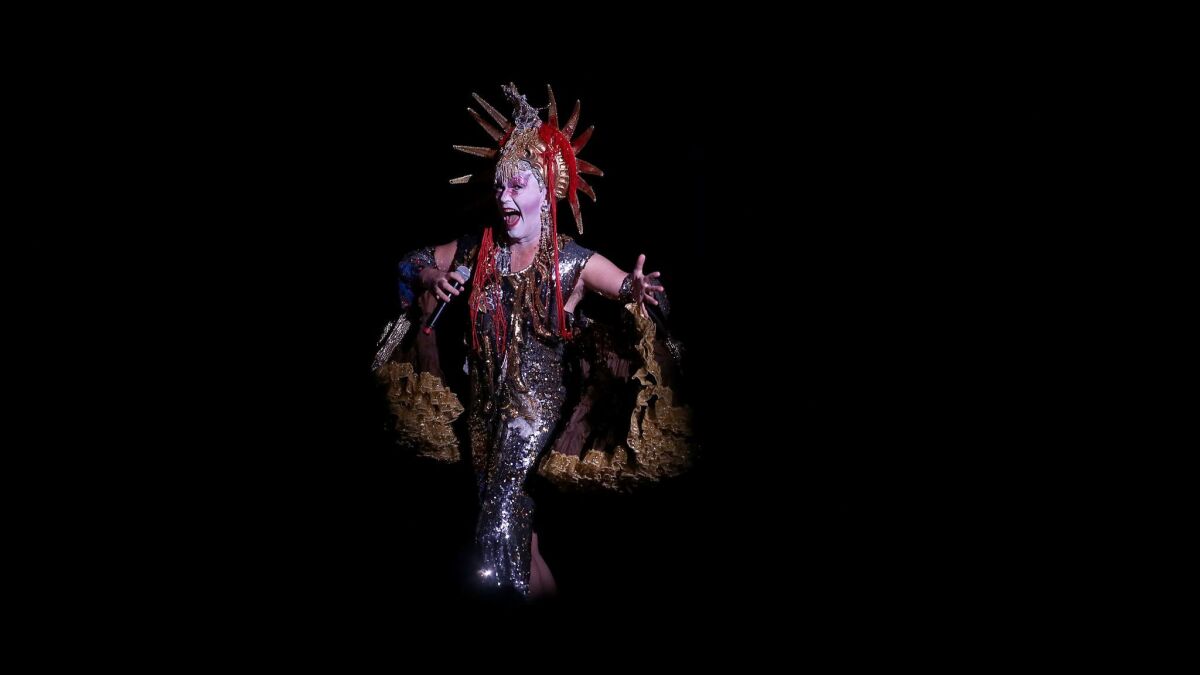 Taylor Mac, the gender-bending theater artist and provocateur, has been named a 2017 MacArthur fellow. As one of the grant winners announced Tuesday night by the John D. and Catherine T. MacArthur Foundation, Mac will receive one of the $625,000 so-called genius grants as the artist prepares the groundbreaking "A 24-Decade History of Popular Music" for Los Angeles. The 24-hour-long extravaganza — divided into four parts, each six hours — will come to the Theatre at Ace Hotel in March as part of the Center for the Art of Performance at UCLA's 2017-18 season.
Here's a look back at some critical moments in the development of that show.
---
Exploratory tidbits at Joe's Pub
Taylor Mac begins performing bits of what will become the full "24-Decade" cycle at Joe's Pub in New York City. Blogger and avid music fan Frank Grimaldi writes about the experience on his Concert-Log blog, describing Mac as a "performer with big ideas to which he fully commits himself."
Two parts premiere at New York Live Arts
Mac takes on the 1900s through the 1950s in dual three-hour parts at New York Live Arts as part of the Under the Radar Festival. "With its scholarly title, Mr. Mac's show may sound soberly academic — like a singing textbook — but if you've ever seen him in performance, you know there's nothing even faintly fusty about him," writes critic Charles Isherwood.
The LGBT community
Mac talks to the Los Angeles Times about the importance of the LGBT community in his work. "The whole show is about what are the things that we're holding onto that aren't serving us now," the artist says. "What are the things from the past that aren't serving us in terms of how to live our lives in this present moment and how to dream the culture forward."
L.A.'s first look
CAP UCLA, which played a role in commissioning "A 24-Decade History of Popular Music," hosts an abridged version of the show at Royce Hall. "As a performer, Mac might well be the love child of David Bowie and Liza Minnelli," writes Times theater critic Charles McNulty. "Conceptually cool yet full of old-fashioned razzmatazz, this drag artist is also a queer playwright who enjoys liberating audiences from traditional gender categories, sexual hierarchies and other forms of 'hetero-normative' oppression."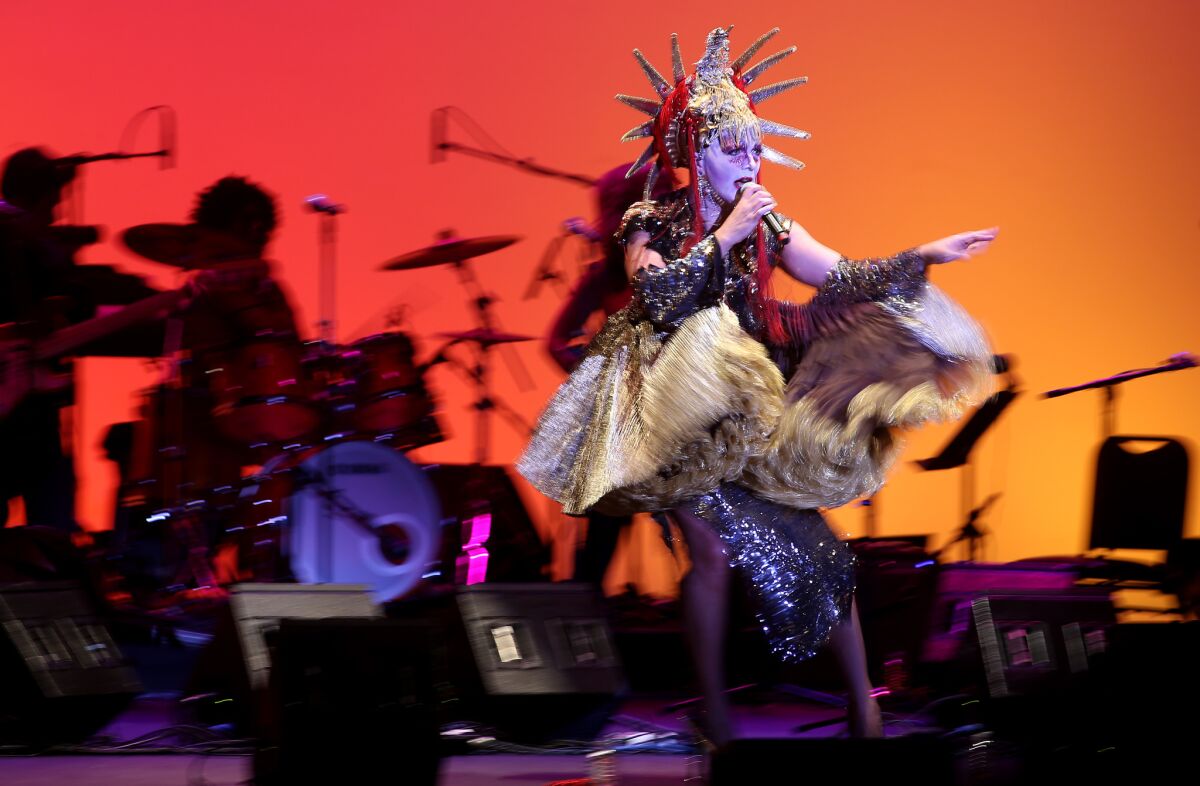 St. Ann's Warehouse in Brooklyn
Mac begins performing "24-Decade History" in three-hour segments at St. Ann's Warehouse in Brooklyn. "He is both a throwback to an era when artists prided themselves on being outsiders challenging the establishment, and an ideal avatar of current cut-and-paste aesthetics," writes Alexandra Jacobs in the New York Times. "Queer in pretty much every sense of the word, he has emerged as a high priest of nonconformity with a devoted congregation of the disenfranchised, as well as a circus ringleader who wants everyone, even the frat boy, to find the freak within."
"24-Decade" in its entirety
For the first — and so far only — time, Mac performs "24-Decade" in its entirety at St. Ann's Warehouse. The marathon performance is described as an exhilarating, exhausting, delirious experiment in stamina and creative drive. "Taylor Mac's 24-Concert Was One of the Great Experiences of My Life: I've Slept on It and I'm Sure," reads the headline of the review by Wesley Morris.
"24-Decade," the L.A. way
CAP UCLA announces a Los Angeles production of "24-Decade," one that will involve more than 200 performers, many cast locally. Mac and CAP UCLA Artistic Director Kristy Edmunds talk about what L.A. can expect. "The show, in which each hour of music represents a decade, seeks to tell the story of communities built as a result of being torn apart: the defiant triumph of minorities, LGBTQ people, women, the disabled and the chronically disadvantaged over the dominant cultural forces of homogeneity and oppression," the article says.
Get our L.A. Goes Out newsletter, with the week's best events, to help you explore and experience our city.
You may occasionally receive promotional content from the Los Angeles Times.