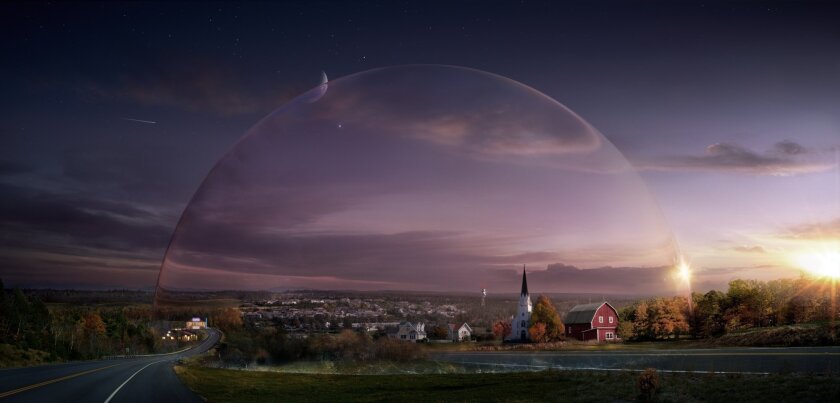 CBS and Time Warner Cable are expected to stay at the negotiating table over the weekend in hopes of wrapping up a new distribution deal that would keep the network on in Los Angeles, New York City and elsewhere before their self-imposed deadline of 2 p.m. Monday.
Although a blackout was averted this week by agreeing to the short-term extension that runs until Monday afternoon, neither side has indicated that a resolution is near.
The two companies are at odds over fees CBS wants Time Warner Cable to pay to carry its TV stations. The dispute applies only to television stations owned by CBS, not to all CBS affiliates. The cable channels Showtime and CBS Sports Network are also part of the dispute.
Besides New York and Los Angeles, other markets that could lose the network include Dallas.
PHOTOS: Cable versus broadcast ratings
Each sides has been criticizing the other in ad campaigns here and elsewhere on radio and television and in the media. Time Warner has claimed that CBS is being greedy. CBS has countered that it is underpaid compared with channels that have lower ratings.
Neither has officially discussed specifics of their dispute. According to Wall Street analysts and people familiar with the situation, Time Warner Cable pays less than $1 per subscriber per month to carry CBS stations, and the network is seeking a new long-term agreement that would raise the price to about $2 in the first year and increase over the life of he contract.
A handful of powerful cable networks get more than $1 per subscriber, including ESPN, Disney Channel and TNT. In recent years, broadcast networks have aggressively sought parity on distribution fees with cable channels.
Although consumers can still get broadcast signals free with an over-the-air antenna, Congress gave TV station owners the right to charge pay-TV distributors to carry them about two decades ago.
However, is only in the last several years that broadcasters have sought fees. In the past, broadcasters used the leverage of the so-called retransmission consent rule to launch new networks. For example, Disney, which owns ABC, launched ESPN2 instead of charging distributors for its local stations. 21st Century Fox did the same thing with its cable channel FX.
Now, though, with a glut of channels and programming costs -- particularly for sports -- continuing to rise, broadcasters have started getting cash for their signals and argue that the second revenue stream is crucial for their survival.
If the CBS signal does get turned off in New York, Los Angeles and elsewhere, there probably will be a backlash against both companies not only from consumers but also from lawmakers and regulators. To date, the Federal Communications Commission has been reluctant to get involved in fights between programmers and distributors over carriage fees.
If there is a prolonged blackout, though, calls for a regulatory solution will grow louder. That may not be welcomed by either side, although Time Warner Cable is among the pay-TV distributors who have asked for retransmission consent reform.
PHOTOS: Billion-dollar movie club
CBS has been very vocal with Wall Street about its confidence in driving up distribution fees for its content and appears ready to have its signal come down if it thinks that is what it will take for Time Warner Cable to meet its demands.
Conversely, Time Warner Cable probably will portray itself as standing up on behalf of its customers and pushing back against rising programming costs.
And next year, Time Warner Cable will find itself in CBS' shoes when it starts selling a new Dodger cable network at a fee likely to be far more than $2 per subscriber.
ALSO:
Time Warner Cable-CBS dispute heats up
CBS boss Leslie Moonves warns staff of potential blackout
CBS and Time Warner Cable take their distribution feud public
Follow Joe Flint on Twitter @JBFlint.
---