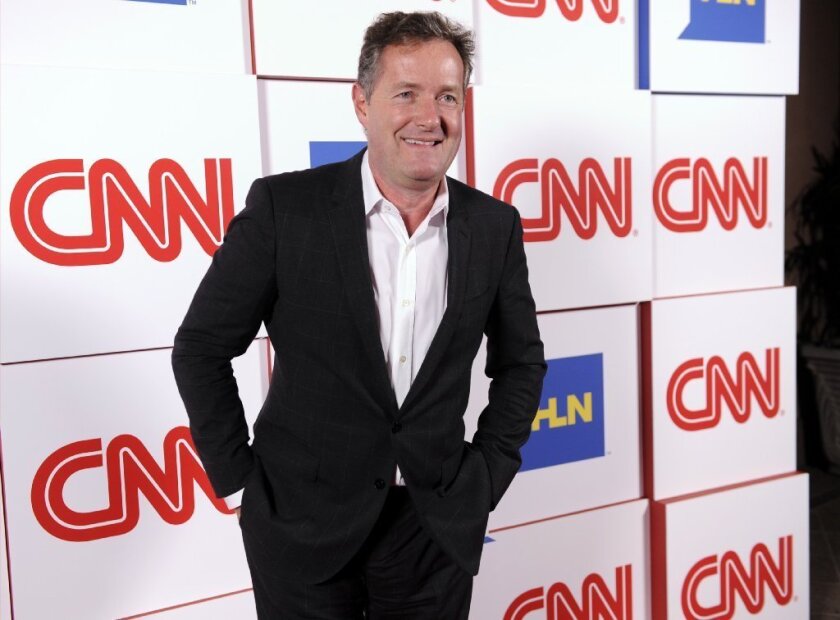 CNN is pulling the plug on Piers Morgan.
The cable news channel has confirmed that Morgan's hour-long 9 p.m. show will be removed from the schedule. No replacement for Morgan has been named, and a CNN spokeswoman declined to say when his last show would be telecast.
Morgan took over for Larry King just over three years ago. CNN hoped that Morgan would bring in a bigger audience than King had delivered in his last few years on the network.
PHOTOS: Talk show hosts who didn't make the cut
That didn't happen though, and Morgan's ratings are now below what King was averaging in his last year. Last week, one episode of "Piers Morgan Live" attracted fewer than 300,000 viewers, according to Nielsen.
Fixing the 9 p.m. hour has been on CNN Chief Executive Jeff Zucker's to-do list for some time, but he has instead focused on making over CNN's morning show and adding more documentaries and unscripted fare.
But with Morgan's numbers continuing to sink, CNN can no longer put 9 p.m. on the back burner. Zucker has already dismissed the idea of trying to woo Jay Leno to his network. When Zucker first came aboard just over a year ago there was speculation that he would try to lure Katie Couric to replace Morgan. However, Couric just signed a deal with Yahoo.
Morgan took over for King after a stint as a judge on NBC's "America's Got Talent." Before that, he was a prominent tabloid editor in Britain.
News of Morgan's show being canceled was first reported by the New York Times.
Follow Joe Flint on Twitter @JBFlint.
---