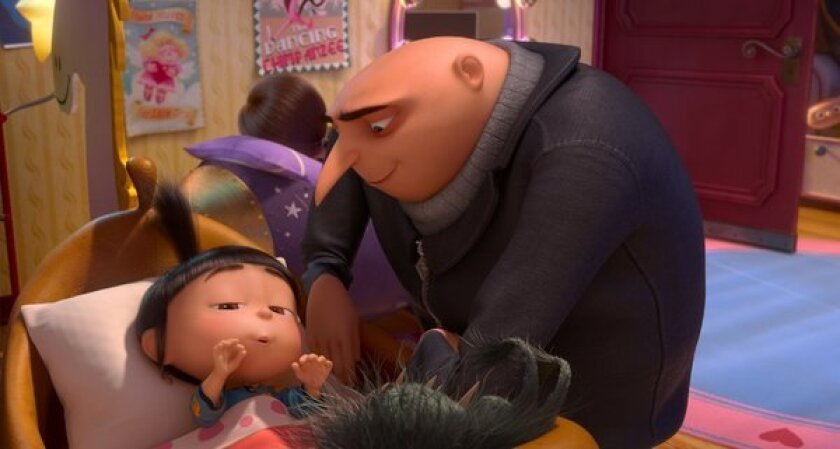 Comcast executives downplayed speculation that it was near a deal with Netflix to add the streaming service to its cable set-top boxes.
On a conference call with analysts to discuss the cable and programming giant's third-quarter results, Comcast Cable President Neil Smits dismissed the flurry of recent media reports that a groundbreaking agreement to add a Netflix app to its set-top boxes was in the works.
"It is incredible to me the amount of press coverage this has received," Smits said, adding that there is "nothing to report" and that a Neflix app on set-top boxes is "not really a high priority for us." Smits noted that Comcast customers already have many ways to access Netflix.
PHOTOS: Behind the scenes of movies and TV
Comcast and Netflix are at odds over the latter's Open Connect delivery system that it wants Comcast and other broadband providers to use. Until that issue is resolved an agreement for a set-top box tie-in probably won't happen.
For the quarter, Comcast said profit fell 18% to $1.73 billion and revenue was off 2.4% to $16.15 billion.
The nation's largest pay-TV distributor and parent of NBCUniversal, Comcast attributed the revenue declines to the fact that the third quarter of 2012 included NBC's coverage of the Olympics, which generated significant advertising revenue. There was also substantial political advertising for the presidential election.
When the Olympics are removed from the equation, revenue at Comcast was actually up 5.2%.
The company also noted that third-quarter 2012 results included gains from the sales of programming assets and wireless spectrum.
PHOTOS: Highest-paid media executives of 2012
Revenue for Comcast's cable unit jumped 5.2% to $10.5 billion for the quarter. While the company lost 129,000 video subscribers, it made up for that by adding more broadband and voice customers, which is where many cable operators are now focusing their efforts.
At NBCUniversal, revenue was down 14.2% to $5.9 billion. If the $1.2 billion in revenue the 2012 Summer Olympics took in is removed from the comparison, then revenue was actually up almost 4%. Operating cash flow jumped about 10% to $1.3 billion for the quarter. At NBC, where the bulk of the Olympics money was made, revenue declined 41.1% to $1.6 billion.
The cable networks unit, which includes USA and Bravo, posted revenue of $2.2 billion, up 4% from a year earlier thanks to a 5.4% increase in distribution fees and 4.6% improvement in ad revenue.
Filmed Entertainment revenue grew 3.3% to $1.4 billion, thanks in large part to the performance of "Despicable Me 2."
ALSO:
CBS News considering digital news product
Morning Fix: All your media news in one shot
Netflix's Open Connect is a touchy issue for cable
Follow Joe Flint on Twitter @JBFlint.
---