FCC's greater scrutiny of TV station partnerships creates tensions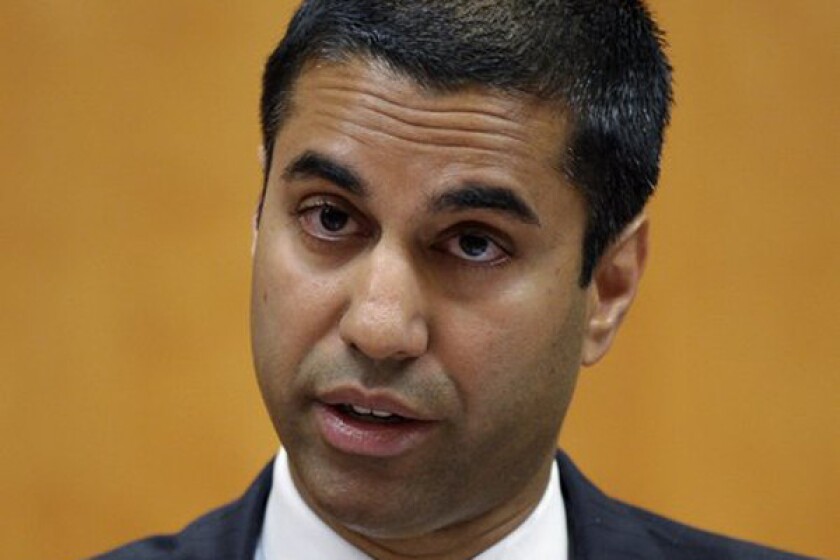 The Federal Communication Commission's efforts to apply stricter oversight of partnerships between local television stations has created tensions inside the regulatory agency and with broadcasters.
On Wednesday, the FCC's Mass Media Bureau issued a public notice saying it would "closely scrutinize" applications from television stations seeking to enter joint sales agreements or local marketing agreements.
Such arrangements have become commonplace in the industry. Typically, a strong station partners with a weaker station on ad sales and/or other operations. There have been concerns from media watchdogs that such partnerships are being used by broadcasters to undermine the FCC's ownership regulations.
Pay-TV distributors have also complained that two stations that on paper have different ownership should not be allowed to negotiate carriage contracts together. Later this month, the FCC is expected to approve new rules prohibiting two stations from negotiating as one.
In its notice, the FCC said it will seek detailed information regarding proposed partnerships.
ON LOCATION: Where the cameras roll
"Where such a combination exists, we see a need to apply careful scrutiny to ensure that the transaction does not give one station an undue degree of operational and financial influence over the second station," Media Bureau Chief William Lake said. "We will need to ensure that the economic effects of, and incentives created by, the transaction are consistent with the public interest and our Commission policies."
The FCC notice said the agency is particularly interested in situations where two stations seeking to enter a partnership share the same financial backers.
FCC Commissioners Michael O'Rielly and Ajit Pai each issued statements critical of the notice and argued that it should have been voted on.
"The item appears to set forth a new policy and, therefore, should have been voted by the Commission, rather than on delegated authority," said O'Rielly. He added that the processing guidelines "may deter future transactions that could increase local news and other beneficial diverse programming for communities."
The National Assn. of Broadcasters also questioned the notice and the agency's continued scrutiny of local TV stations.
"In a world of massive consolidation by pay TV behemoths, the FCC seems unduly focused on sharing arrangements by two TV stations offering programming for free in markets like Topeka and Tupelo," said NAB Executive Vice President Dennis Wharton.
ALSO:FCC to consider new rules for local stations
Distributors cheer FCC's proposed rule changes
DOJ wants tougher oversight of local broadcasters
Follow Joe Flint on Twitter @JBFlint.
---
From the Emmys to the Oscars.
Get our revamped Envelope newsletter for exclusive awards season coverage, behind-the-scenes insights and columnist Glenn Whipp's commentary.
You may occasionally receive promotional content from the Los Angeles Times.