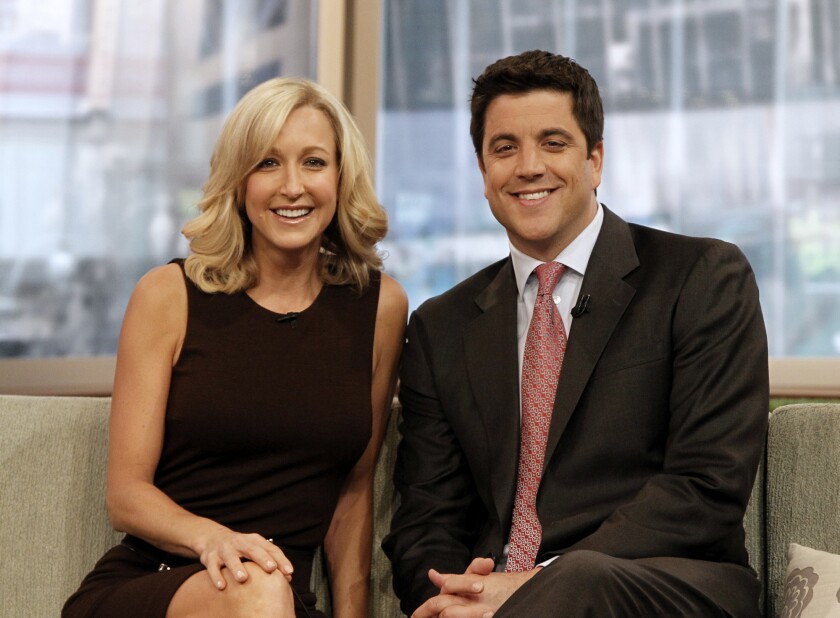 Former "Good Morning America" anchor Josh Elliott is joining CBS News.
The Los Angeles native has signed on to be an anchor for CBSN, the 24-hour streaming video news service. Elliott is the first big name talent hire for CBSN since its launch in Nov. 2014.
"CBSN is the future of news, and we are thrilled to have Josh on our team," David Rhodes, president of CBS News, said in a statement. "Josh will bring tremendous passion to anchoring, reporting and connecting with this new and fast-growing audience."
Elliott, 44, was the news anchor for ABC's "GMA" from 2011 to 2014. During his tenure, "GMA" overtook NBC's "Today" as the most-watched morning program for the first time in 16 years.
But Elliott left the "GMA" family when he could not come to terms on a new contract with ABC News.
The former ESPN anchor joined NBC, where he hosted live sporting events and also contributed to "Today." His arrival at the network spurred reports that he was being groomed to succeed "Today" co-anchor Matt Lauer.
Elliott's activity within NBC News appeared to diminish once Andrew Lack took over the division as chairman last March. Elliott left NBC Sports late last year.
Elliott will start out at CBSN, but it's possible that he can have a larger role at CBS News at some point.
In a recent interview with The Times, CBS Chairman Leslie Moonves said he sees CBSN as a platform for developing on-air news talent for the broadcast network.
Elliott's experience would give CBS News some bench strength for "CBS This Morning," which has been increasing its audience over the last two years with anchors Charlie Rose, Gayle King and Norah O'Donnell.
---