Judge rules Sumner Redstone trial will be open to the public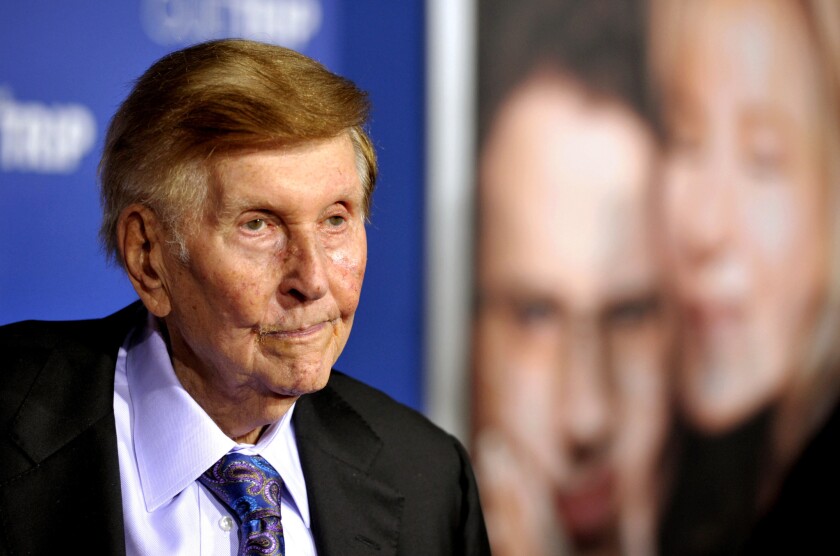 A Los Angeles County judge on Wednesday denied a request by Sumner Redstone's attorneys to bar the public from viewing certain portions of his healthcare trial.
The request by the ailing 92-year-old media mogul's legal team to close portions of the trial, including testimony from doctors and his nurses, came two weeks before the May 6 trial that will determine whether the controlling shareholder of Viacom Inc. and CBS Corp. is mentally competent.
See more of our top stories on Facebook >>
The tentative ruling by Los Angeles County Superior Court Judge David J. Cowan was a victory for members of the media and investors who argued that the proceedings should be open to the public.
"In this country we have open trials," Cowan said. "This is not Russia."
He added that it is not "practical" to partially seal the trial as Redstone's attorneys had sought to do, outlining a plan to limit portions of the trial that would involve ushering nonlawyers and others in and out of the courtroom when necessary.
Jean-Paul Jassy, a lawyer representing the Los Angeles Times and the Hollywood Reporter, had argued the plan submitted by Redstone's lawyers would restrict the public's right to attend the trial.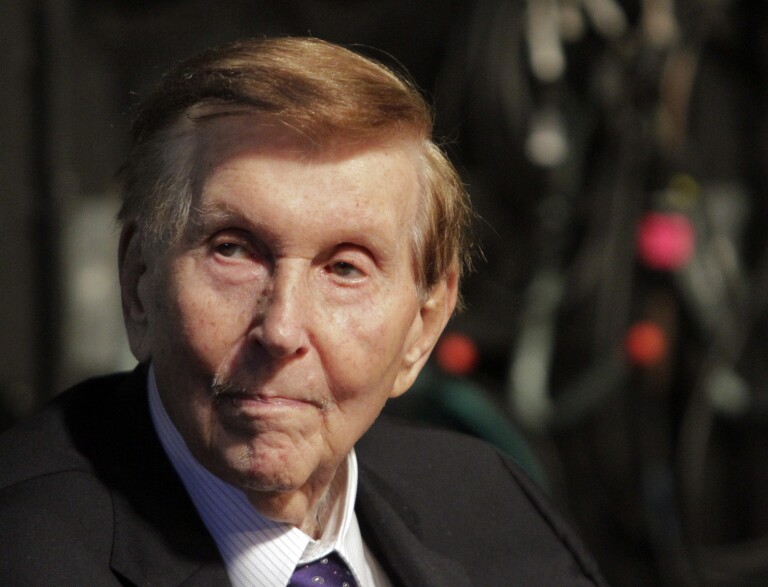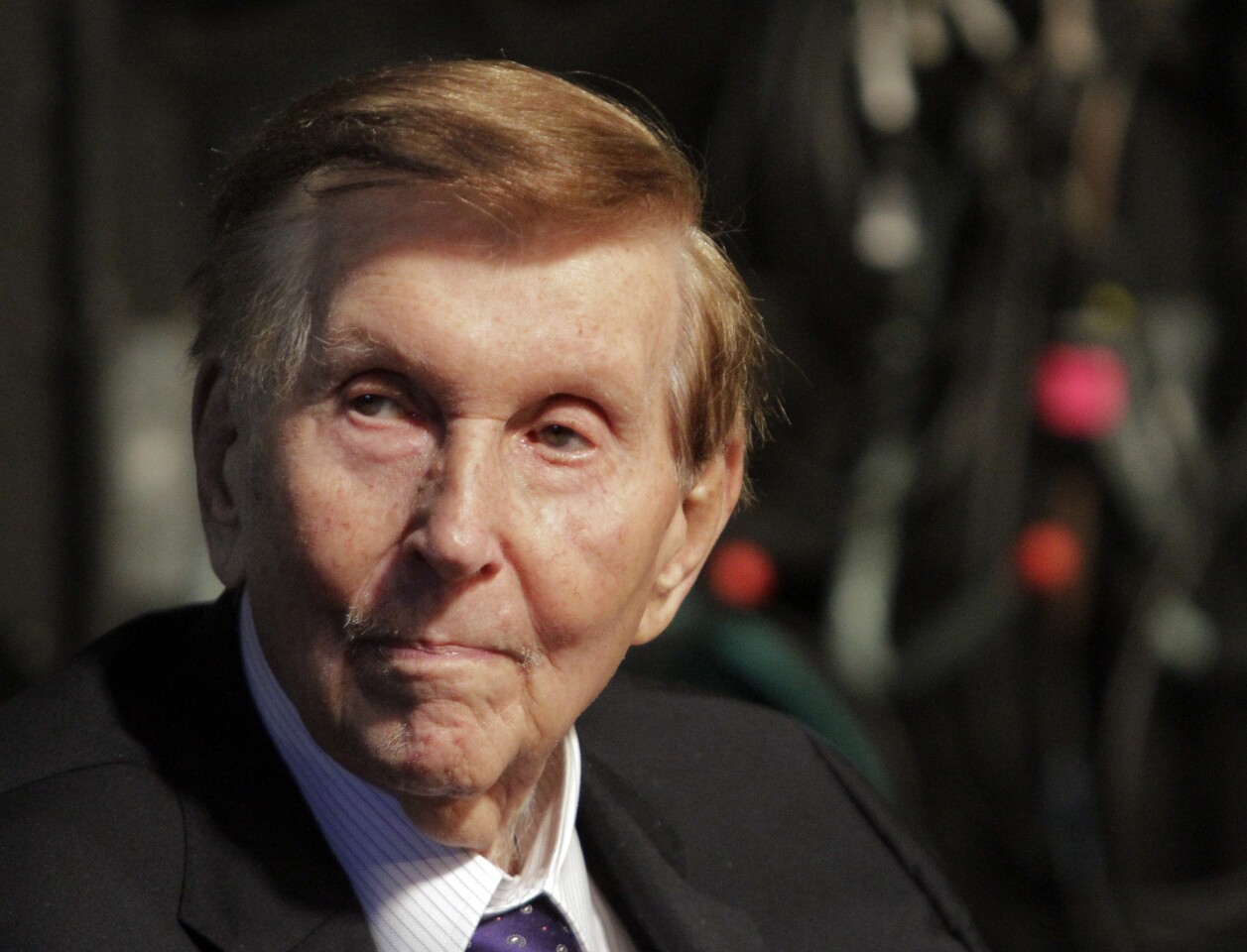 Media magnate Sumner Redstone attends the dedication of the Sumner Redstone Production Studios at USC on Feb. 5, 2013.
(Lawrence K. Ho / Los Angeles Times)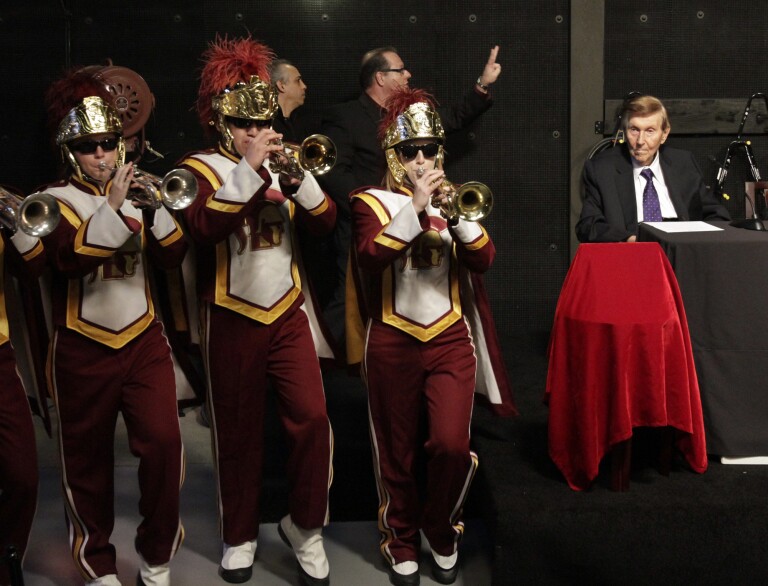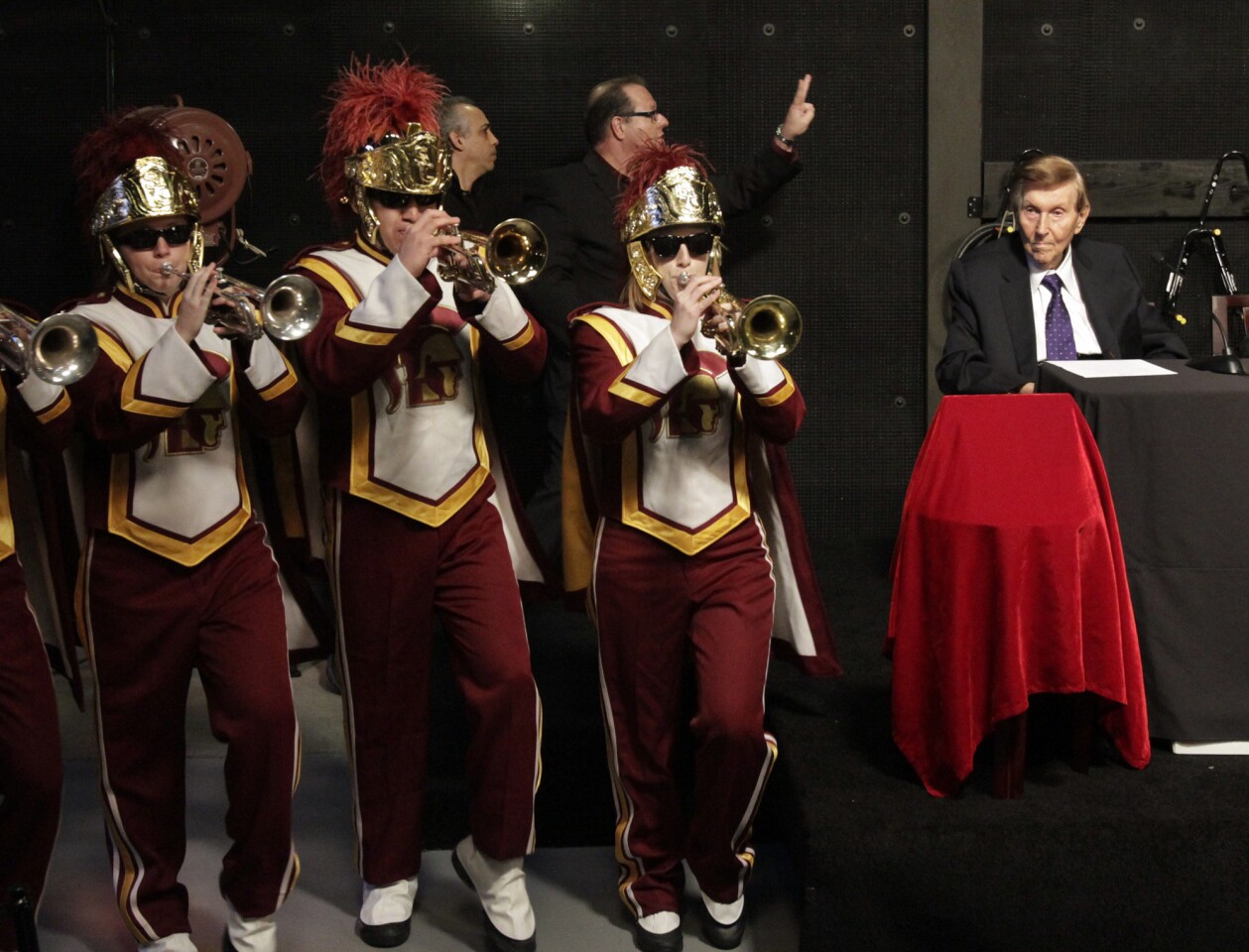 Sumner Redstone, right, and members of the USC marching band are shown at the dedication of the Sumner Redstone Production Studios at USC on Feb. 5, 2013.
(Lawrence K. Ho / Los Angeles Times)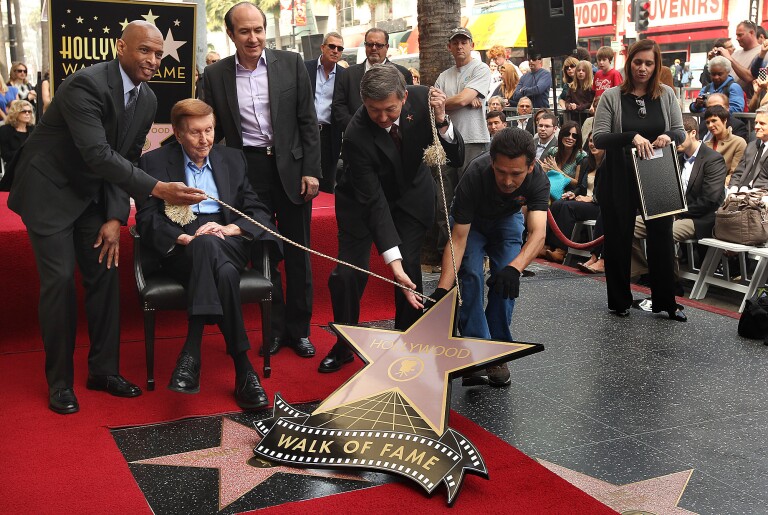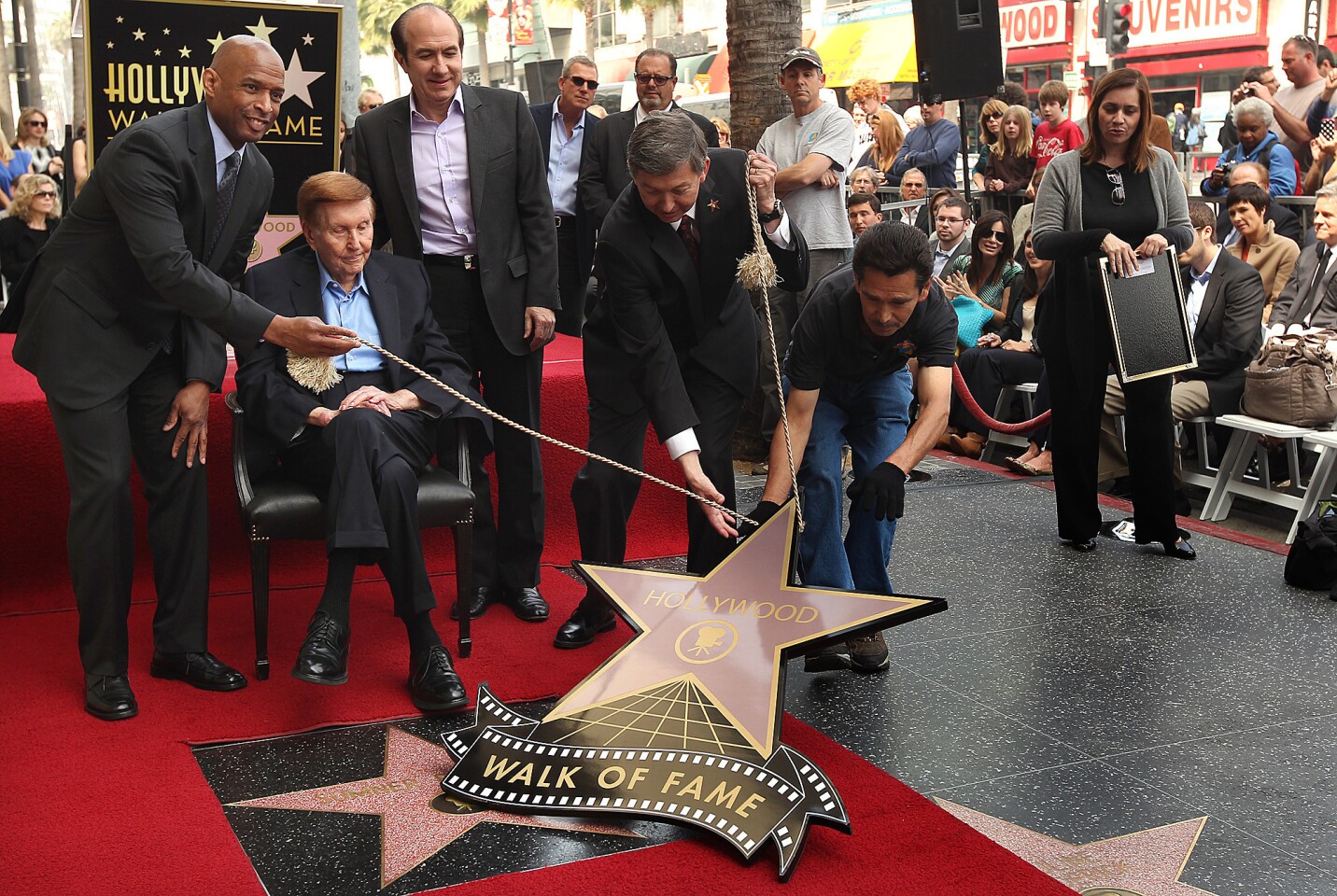 Sumner Redstone, seated, was honored by the Hollywood Chamber of Commerce with a star on the Hollywood Walk of Fame on March 30, 2012.
(Christina House / For the Los Angeles Times)
Philippe Dauman, left, now the chief executive of Viacom, and Sumner Redstone are photographed at Redstone's home in Beverly Hills on September 27, 2007.
(Mel Melcon / Los Angeles Times)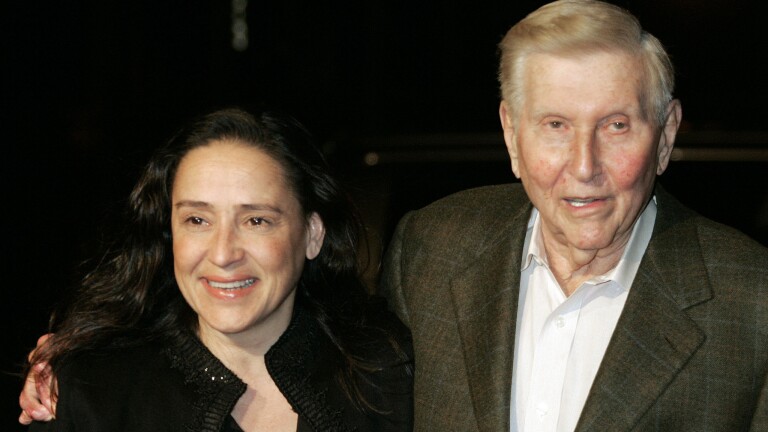 Sumner Redstone and his then-wife, Paula Fortunato, attend the premiere of Paramount's "Zodiac" in Los Angeles on March 1, 2007.
(Reed Saxon / Associated Press)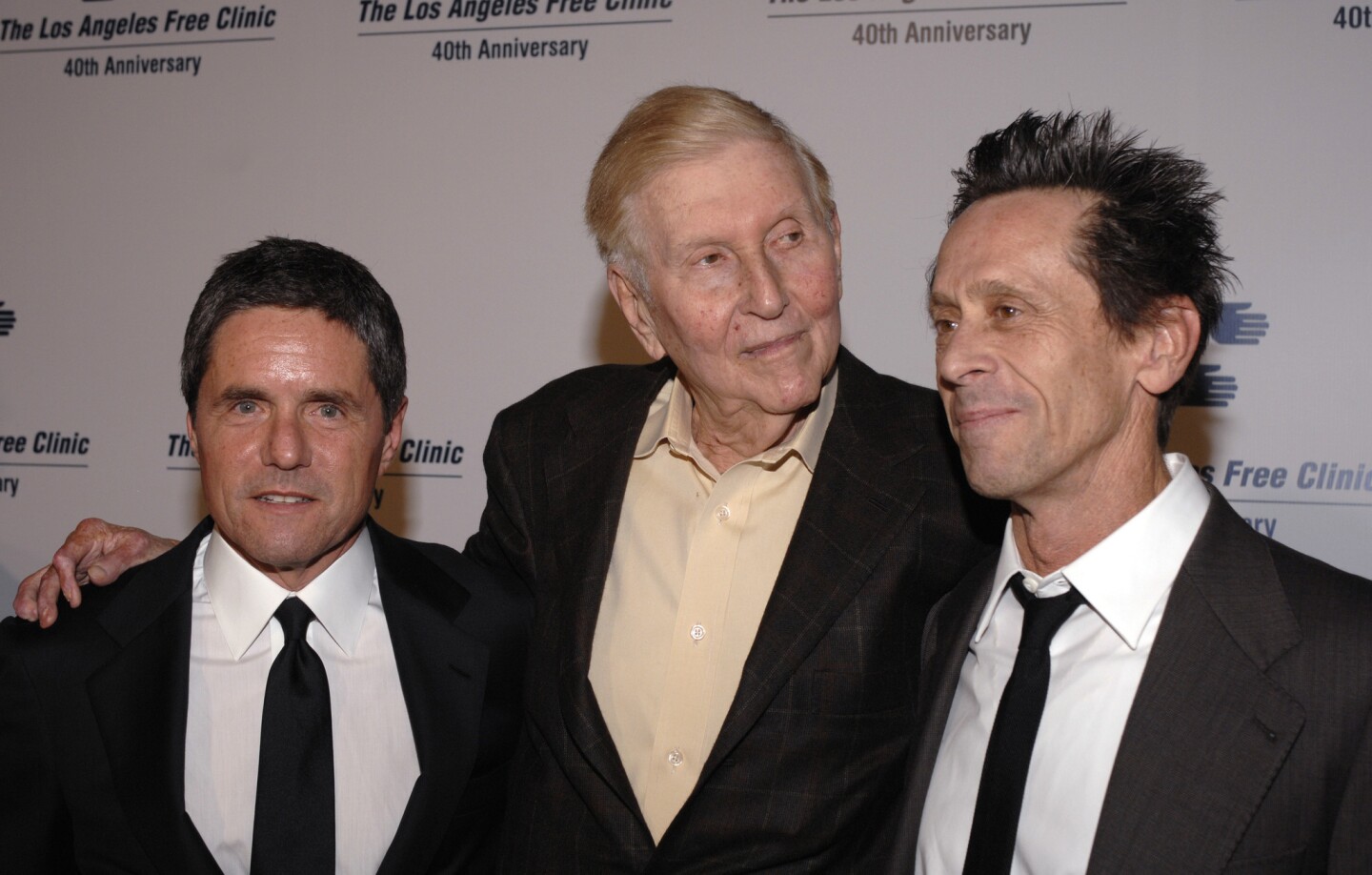 Paramount Pictures Chief Executive Brad Grey, from left, Sumner Redstone and producer Brian Grazer attend the Friends of the Los Angeles Free Clinic annual gala at the Beverly Hilton Hotel on Nov. 20, 2006.
(Phil McCarten / Associated Press)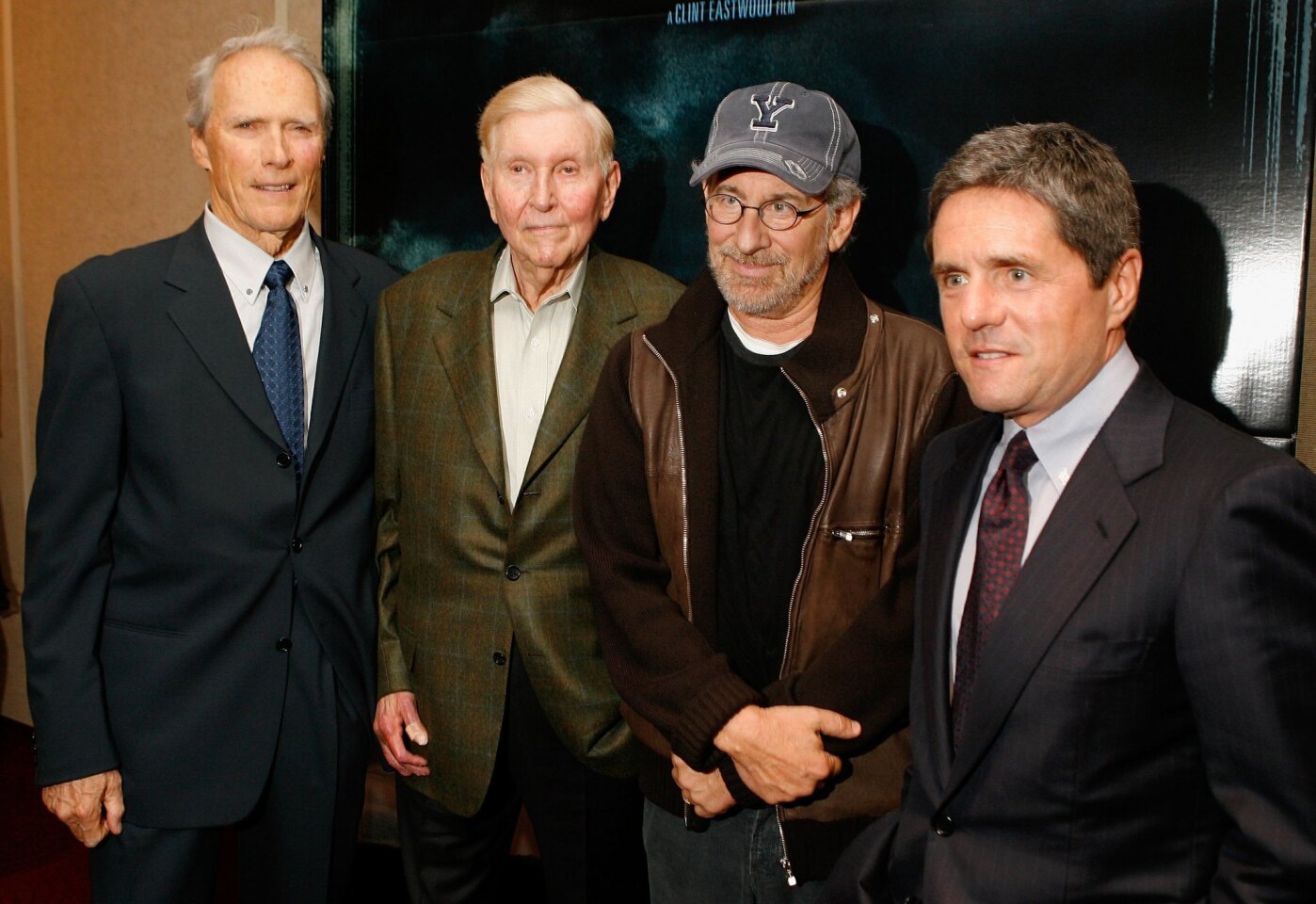 Actor Clint Eastwood, from left, businessman Sumner Redstone, director Steven Spielberg and Paramount Pictures Chief Executive Brad Grey attend the Paramount Pictures premiere of "Flags of Our Fathers" in Beverly Hills on Oct. 9, 2006.
(Kevin Winter / Getty Images)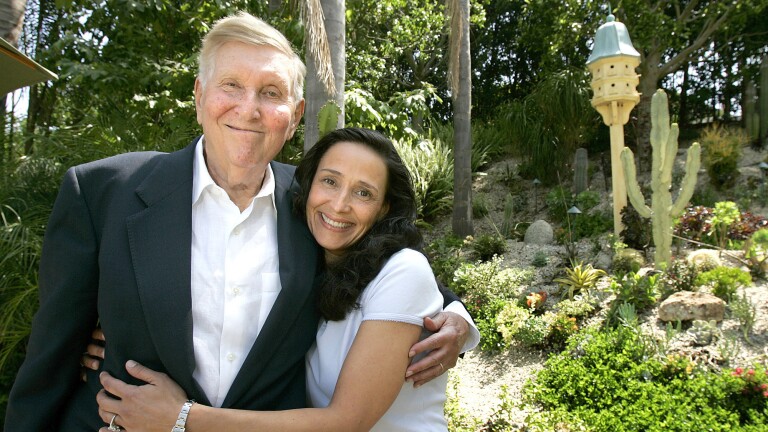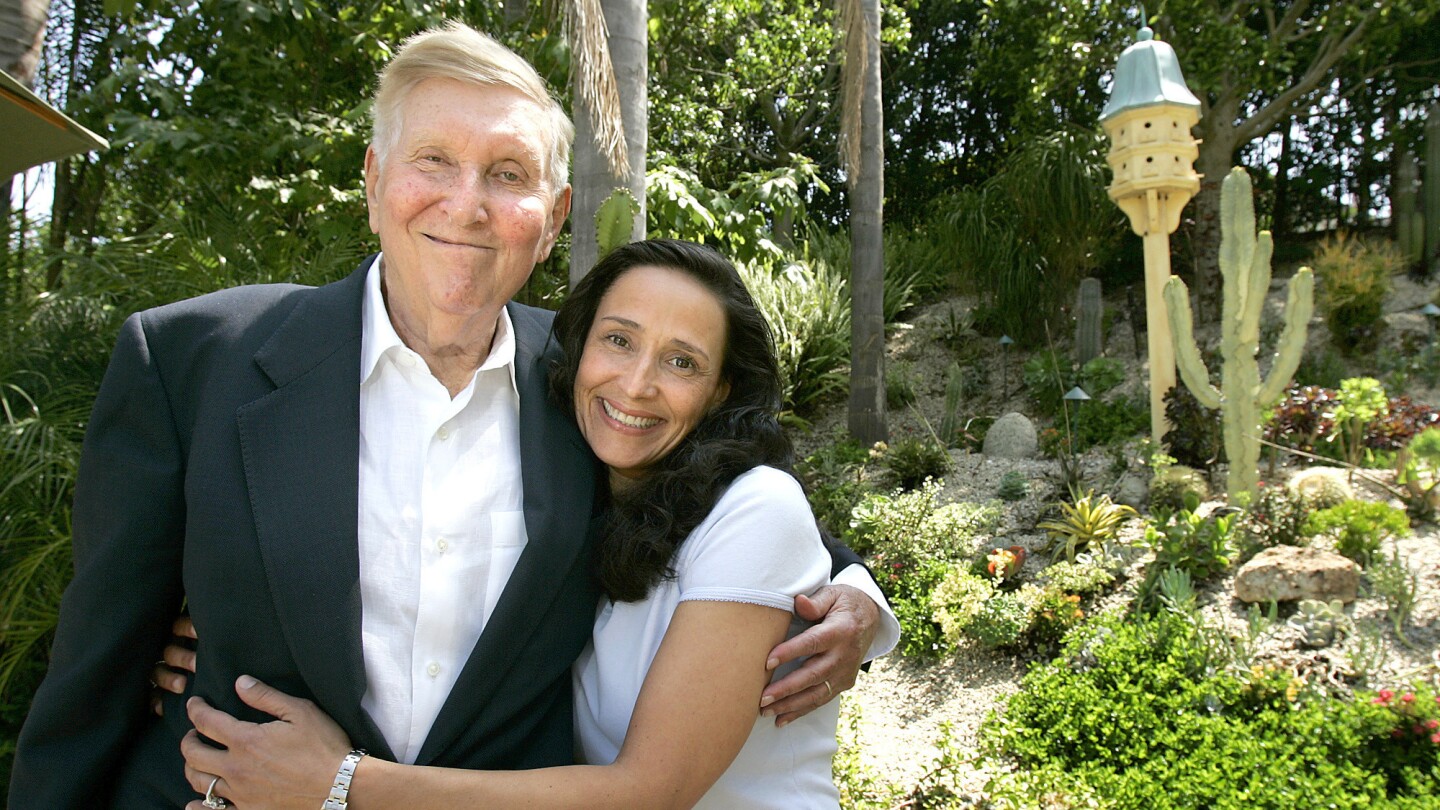 Sumner Redstone poses with his then-wife, Paula Fortunato, at their Beverly Hills home on June 10, 2005.
(Brian Vander Brug / Los Angeles Times)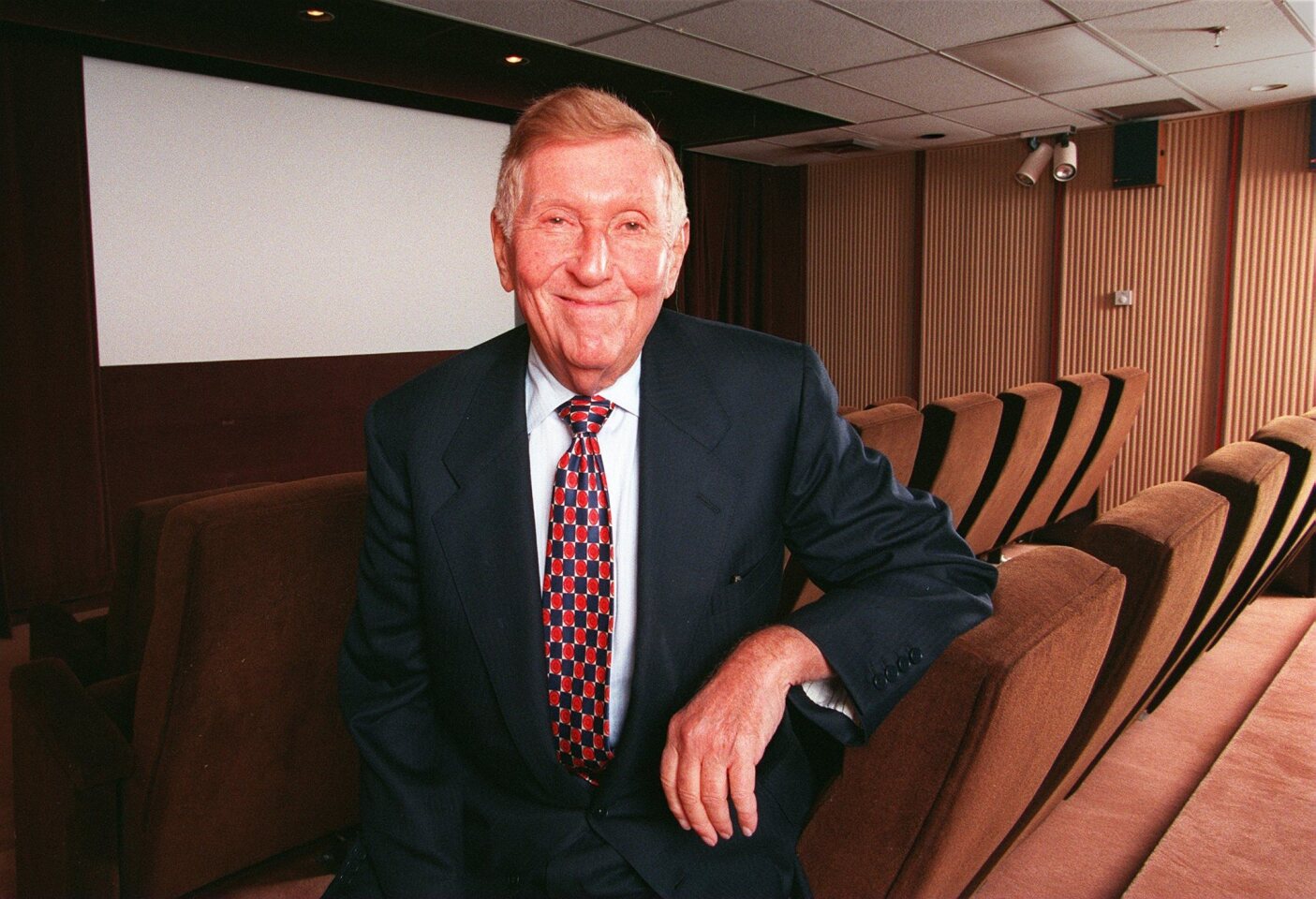 Businessman Sumner Redstone is photographed in a screening room at National Amusements on Oct. 2, 1998.
(John Blanding / Boston Globe via Getty Images)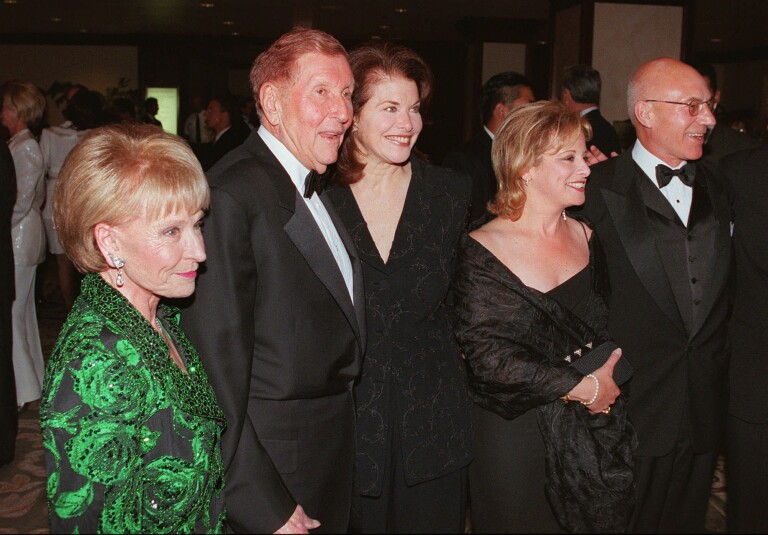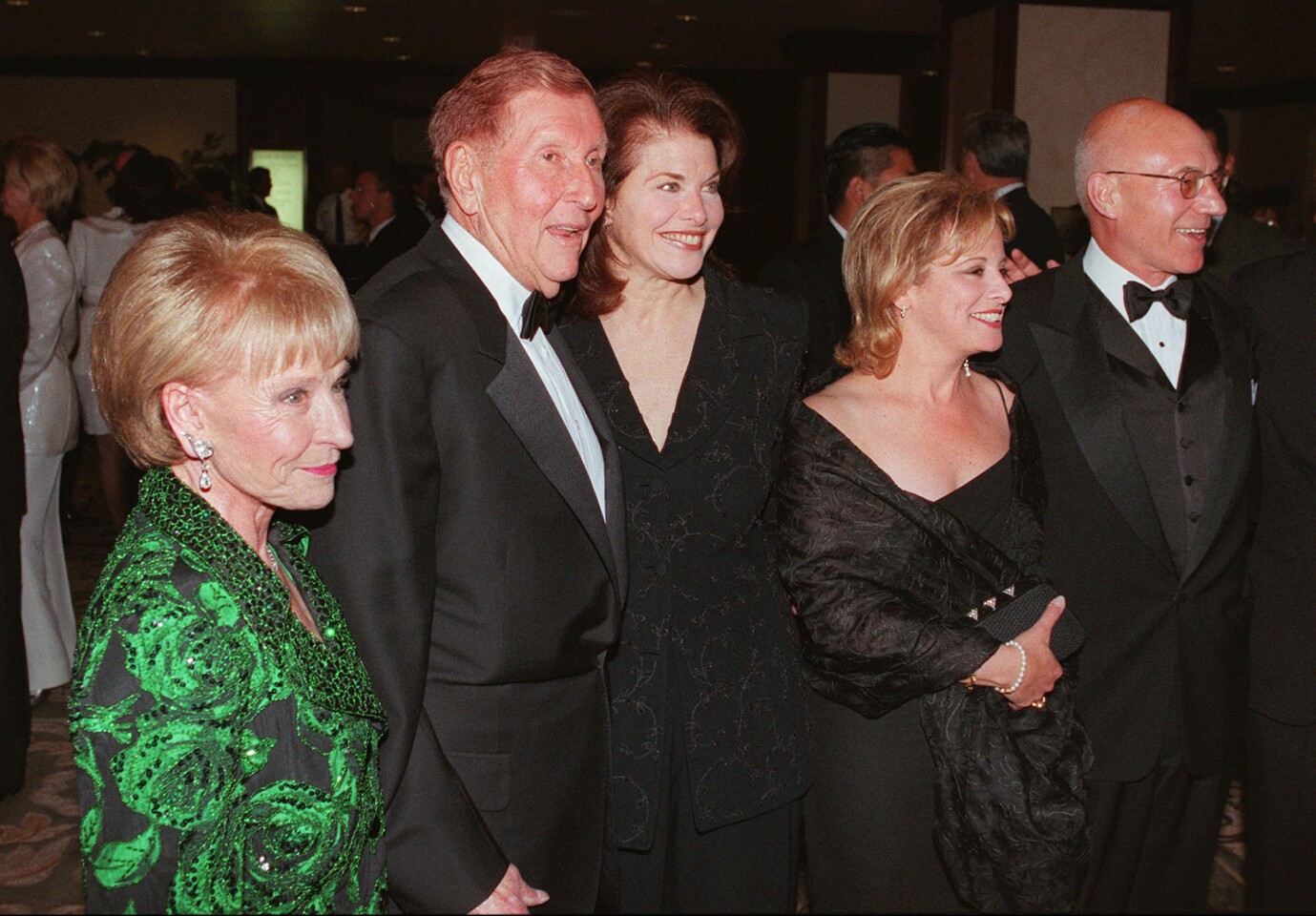 From left, Sumner Redstone's then-wife, Phyllis Raphael, poses with Sumner Redstone, Sherry Lansing, Wendy Neuss and Patrick Stewart at the National Conference of Christians and Jews' annual Humanitarian Award Dinner on April 23, 1998, at which businessman Sumner Redstone was honored.
(Mark J. Terrill / Associated Press)
Cowan also assured that he intends to keep the trial from becoming sensationalistic.
"The court intends for this trial to be dignified and focus on the legal issues that are to be decided and not be distracted by things that would be undignified or injurious to the patient's interest," Cowan said. He acknowledged some "balance" would be required.
The trial was set in motion by Redstone's ex-companion Manuela Herzer over who is Redstone's healthcare agent. Herzer argues that Redstone lacked the mental competency to remove her from his advance healthcare directive last October.
Redstone's attorneys contend the billionaire was fully aware of his actions to name Viacom's chief executive, Philippe Dauman, as his healthcare agent. Earlier this month, Redstone made another change, naming his daughter, Shari, as the person to make his healthcare decisions.
In the course of the five-month lead-up to the trial, the billionaire's lawyers have repeatedly sought to seal documents and depositions.
Wednesday's hearing also saw Herzer's lawyers make another move to have Redstone himself testify as witness in the upcoming trial.
A hearing is set for Monday afternoon to decide whether Redstone will give testimony.
Cowan also agreed that if the parties can pare down their witness lists, two additional days of trial (May 13 and 16) would be added.
"Do we need all these nurses?" Cowan said at one point.
I tweet about TV (and other things) here: @villarrealy
---
From the Oscars to the Emmys.
Get the Envelope newsletter for exclusive awards season coverage, behind-the-scenes stories from the Envelope podcast and columnist Glenn Whipp's must-read analysis.
You may occasionally receive promotional content from the Los Angeles Times.