Kodak reaches agreement with studios to help keep making movie film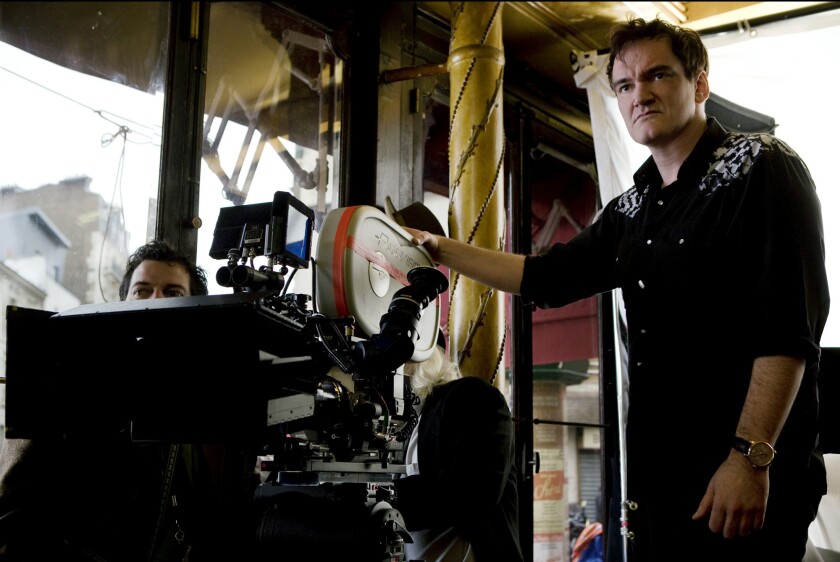 Eastman Kodak Co., one of the world's most recognizable film suppliers, finalized agreements with Hollywood studios to keep celluloid in the future of film.
The company said Wednesday that it will continue to provide motion picture film to Twentieth Century Fox, Walt Disney Co., Warner Bros. Entertainment Inc., NBC Universal Inc., Paramount Pictures Corp. and Sony Pictures for their movie and television productions.
"Film has long been – and will remain – a vital part of our culture," Jeff Clarke, Kodak's chief executive, said in a statement. "With the support of the studios, we will continue to provide motion picture film, with its unparalleled richness and unique textures, to enable filmmakers to tell their stories and demonstrate their art."
The news comes just months after the news surfaced that the company was in talks with industry leaders to find a way to extend the life of film.
Founded by George Eastman, Kodak launched the first commercial transparent roll film in 1889. Since then, the company has won 30 awards from the Academy of Motion Picture Arts and Sciences, including nine Oscar statuettes.
Kodak's sales of motion picture film have declined 96% in the last 10 years because of a widespread conversion to digital displays of movies worldwide, according to data provided by the company.
The company, based in Rochester, N.Y., filed for Chapter 11 bankruptcy in January 2012 after seeing falling profit or a loss in every year except one since 2003. At the time, the company laid off 47,000 workers, closed 13 manufacturing plants and 130 processing labs.
It emerged from bankruptcy in September 2013. Less than a year later, Clarke was appointed CEO.
Many Hollywood hotshots, including directors Christopher Nolan, J.J. Abrams, Judd Apatow and Quentin Tarantino, are among the supporters of film.
In February 2014, at the annual Scientific and Technical Awards banquet, Nolan presented the Academy Award of Merit to a collective group of people who built and operated film laboratories for more than a century of service to the motion picture industry.
Nolan, who called the processing of photochemical film "the technology that livened the heart of filmmaking and still represents the gold standard of imaging technology," commended the "alchemists ... turning silver and plastic into dreams."
Kodak film was used for several major projects in the last year including "Boyhood," "The Grand Budapest Hotel" and Nolan's "Interstellar."
Some upcoming movies, including Abrams' "Star Wars: The Force Awakens," are also being shot on Kodak film.
"Enabling artists to use film will help them to create the moments that make cinema history," Andrew Evenski, Kodak's president of entertainment and commercial films, said in a statement. "The agreements announced today are a powerful testament to the power of film and the creative vision of the artists telling them."
For more news on the entertainment industry, follow me @saba_h
---
From the Emmys to the Oscars.
Get our revamped Envelope newsletter for exclusive awards season coverage, behind-the-scenes insights and columnist Glenn Whipp's commentary.
You may occasionally receive promotional content from the Los Angeles Times.