Little progress in DirecTV-Time Warner Cable Dodger talks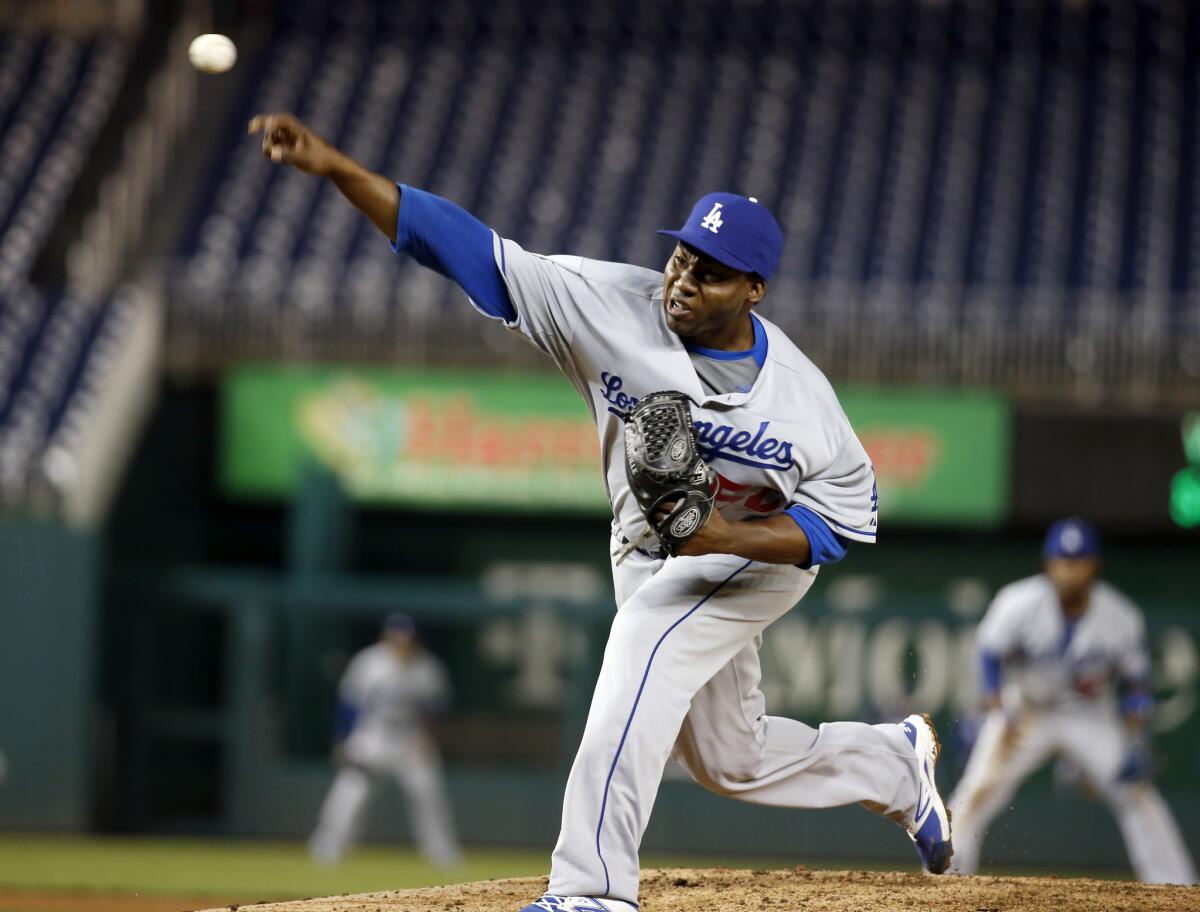 DirecTV and Time Warner Cable are still very far apart on a deal to carry SportsNet LA, the new television home for Dodger baseball.
"It is very disappointing," said DirecTV Chief Executive Mike White when asked about negotiations for the Dodger-owned channel during an analyst call to discuss the satellite broadcaster's first-quarter results.
While the two companies are still talking, little progress has been made. White said the price Time Warner Cable paid -- $8.35 billion over 25 years, according to a valuation by the Dodgers and Major League Baseball -- to distribute the network was not "rational. The satellite broadcaster didn't want to pass those costs on to customers, many of whom are not Dodger fans," White added.
"It is a tax on most customers who wouldn't pay it if they had a choice," White said.
DirecTV has said it wants to offer SportsNet LA to subscribers who want it rather than require everyone to receive it.
That is a nonstarter for Time Warner Cable, which outbid Prime Ticket, a sports network owned by 21st Century Fox, for rights to distribute the channel as well as handle advertising sales and some non-game-related programming. Executives at Time Warner Cable have countered that no other regional sports network, including those owned by DirecTV, are offered on a so-called a la carte basis.
Neither side has commented on specifics of their contract talks. People familiar with the matter who declined to speak publicly because of the sensitive nature of the talks said Time Warner Cable is seeking a price more than $4 per subscriber in the first year of a long-term contract.
DirecTV is not the only area pay-TV distributor not carrying SportsNet LA. Others that have resisted deals include Dish Network, Cox, Charter, Verizon FiOS and AT&T U-Verse.
White said subscriber losses from not carrying SportsNet LA are immaterial.
While White was chatty about the Dodger situation, he declined to comment on stories that broke last week that AT&T had approached DirecTV about an acquiring the El Segundo-based company.
For the quarter, DirecTV reported profits of $561 million, or $1.09 a share, compared to $690 million, or $1.20 a share for the year earlier period. Revenue increased 4% to $7.86 billion.
From the Oscars to the Emmys.
Get the Envelope newsletter for exclusive awards season coverage, behind-the-scenes stories from the Envelope podcast and columnist Glenn Whipp's must-read analysis.
You may occasionally receive promotional content from the Los Angeles Times.