'Kung Fu Panda 3' is likely to fend off a zombie twist on a Jane Austen classic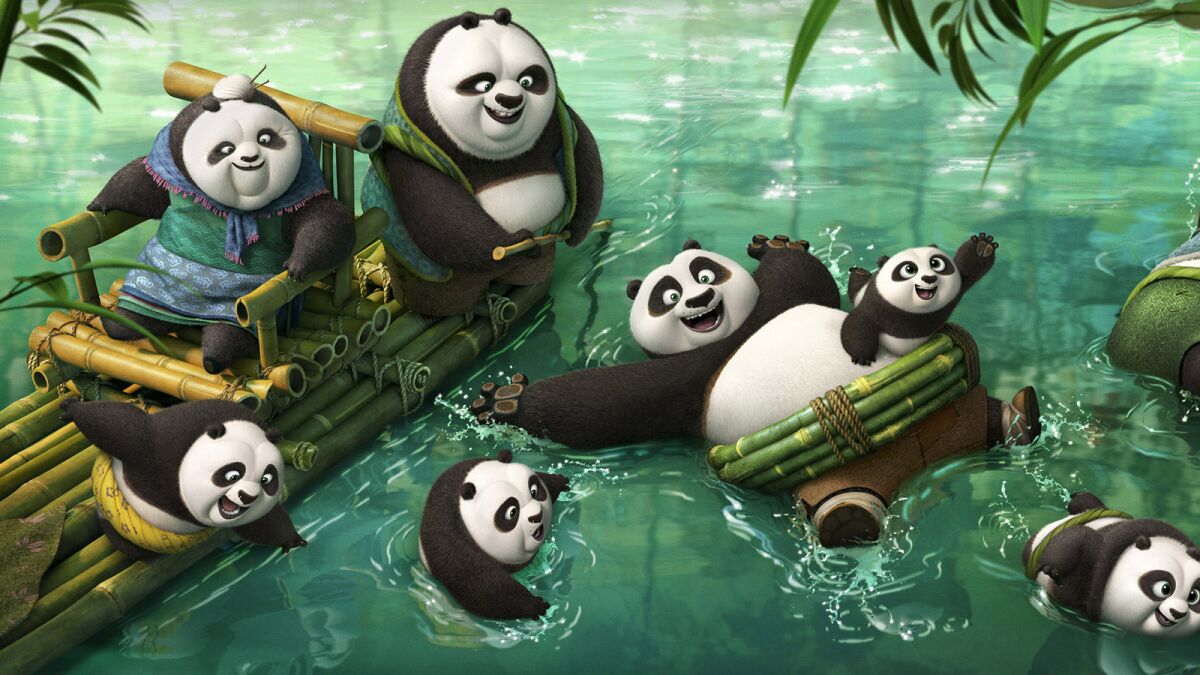 A zombie horde in Jane Austen's England won't tear "Kung Fu Panda 3" from the top of the box-office charts this weekend, as the computer-animated sequel looks to continue its solid run through Super Bowl weekend.
The latest "Kung Fu Panda" installment is expected to gross $22 million to $25 million in the U.S. and Canada during its second weekend in theaters, even though the Super Bowl will probably keep many moviegoers at home Sunday.
See more of Entertainment's top stories on Facebook >>
The U.S.-China co-production opened with a solid $41 million domestically, and it posted bigger numbers overseas. The picture, which was animated in both English and Mandarin, opened to a stellar $58.5 million in China, including early preview screenings.
The biggest new release this weekend will probably be the 19th century horror-comedy "Pride and Prejudice and Zombies," which could open to $12 million or more, according to people who have reviewed pre-release tracking surveys.
Sony Pictures, which is releasing the movie under its Screen Gems label, is anticipating a more conservative $8 million to $9 million. The film is expected to play best among the young female crowd, and could draw some of the non-football audience Sunday.
West Hollywood film company Cross Creek Pictures financed the $28-million production, starring Lily James of "Cinderella" and "Downton Abbey."
The movie, based on author Seth Grahame-Smith's twist on the Austen classic, spent a long time in development and endured a series of starts and stops before shooting of it began. At one point, the movie genre mash-up had been expected to star Natalie Portman, who is now credited as one of the film's many producers.
"Hail, Caesar," the latest comedy from sibling writer-director team Joel and Ethan Coen, could open with about $10 million this weekend. That would be a mid-level opening for the critically acclaimed duo, known for hits such as "True Grit" and "No Country for Old Men" but also for less commercial fare such as "Inside Llewyn Davis."
A $10-million debut would put "Hail, Caesar" roughly in line with previous Coen brothers comedies "Intolerable Cruelty" and "The Ladykillers."
Universal Pictures, which is releasing the star-studded romp through classic Hollywood, hopes the film's well-known cast (Josh Brolin, George Clooney and Scarlett Johansson) and the Coens' loyal fan base will continue to drive people to the theaters after opening weekend.
The movie, produced by the Coens and Working Title Films, cost $22 million to make.
Meanwhile, Lionsgate's new Nicholas Sparks adaptation "The Choice" will open this weekend in the hopes of benefiting from next week's Valentine's Day audience. It's likely to haul in about $8 million in its debut. Ross Katz directed the PG-13 romance about two young lovers in a small coastal town.
---
Get our L.A. Goes Out newsletter, with the week's best events, to help you explore and experience our city.
You may occasionally receive promotional content from the Los Angeles Times.