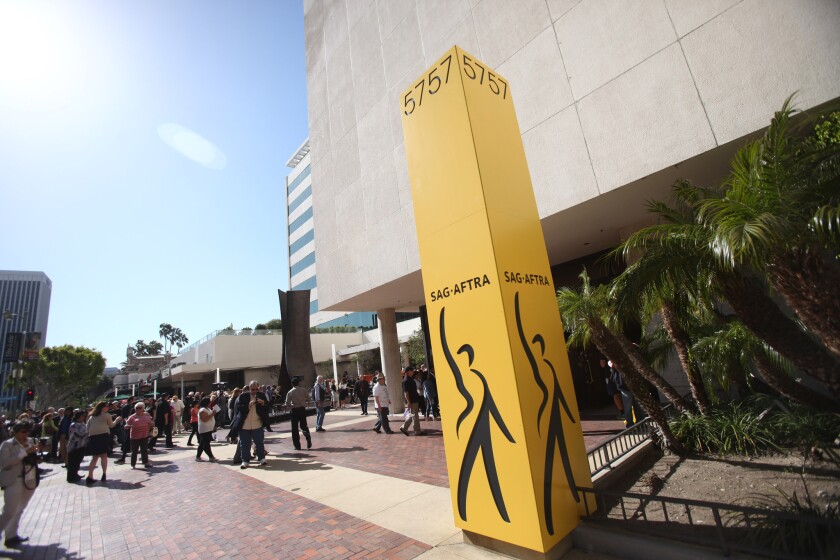 SAG-AFTRA and the ANA-4A's Joint Policy Committee on Broadcast Talent Union Relations have reached an agreement on terms for television and radio commercials contracts, subject to approval by the SAG-AFTRA National Board of Directors later this month. Though no details on the agreement with the advertising organization's representative have been released, SAG-AFTRA Acting President Gabrielle Carteris said the deal best served the organization's members and the changing landscape of media.
"This negotiation dealt with where we are now and where we will be in the future," she said. "The tentative agreement delivers essential gains while properly positioning us for future growth in digital and social media. As content evolves, we are poised to grow work opportunities that support members and their families."
SAG-AFTRA represents more than 160,000 people, including actors, announcers and broadcast journalists. These negotiations take place every few years regarding terms of contracts for those working in commercials, an important source of income for many of the union's members.
"I make the majority of my living as a commercial performer and I am pleased to present this contract to our board for approval," said Sue-Anne Morrow, SAG-AFTRA Negotiating Committee co-chair. "We secured significant financial gains that will benefit our members right now. Equally important, we achieved creative new elements that make our contract more relevant in a rapidly changing industry and guarantee the expansion of work opportunities for our members."
A final approval vote will be made by the union's Board of Directors later this month.
Get your life! Follow me on Twitter: @TrevellAnderson.
---