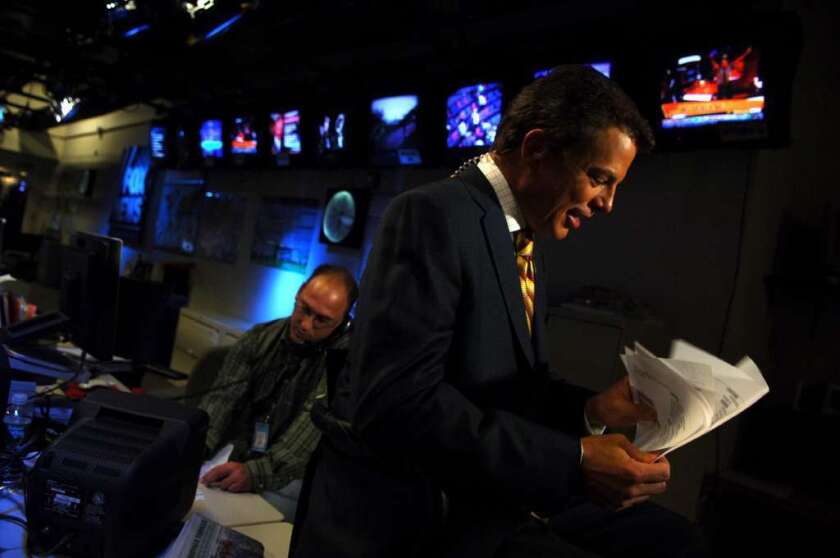 Fox News has signed Shepard Smith to a new long-term contract and is creating a breaking news division for the anchor to oversee.
Smith, who currently anchors a 3 p.m. and 7 p.m. newscast, will give up his early evening duties. However, Fox News executives said his visibility on the network will actually increase in his new role, which goes into effect this fall.
"Shep's strength in breaking news and on location anchoring and reporting remains unmatched, and that's why we are committed to fully utilizing his skills away from the teleprompter whenever and wherever news is breaking across multiple platforms," said Michael Clemente, executive vice president of news.
ON LOCATION: Where the cameras roll
Smith is also a getting a new high-tech studio called the "Fox News Deck." From there, Fox News said Smith will be able to "interrupt all programming as needed at a moment's notice to bring viewers the latest news as it develops."
Fox News did not say what will replace Smith's 7 p.m. show. Speculation is centering on Sean Hannity moving from 9 p.m. to 7 p.m. Megyn Kelly, who is moving from daytime to prime-time later this year, then would take the 9 p.m. slot.
ALSO:
Clear Channel and Warner Music announce new partnership

Warner Bros. and Harry Potter author J.K. Rowlings cut new deal
Maker Studios raises an additional $26 million in series C funding
Follow Joe Flint on Twitter @JBFlint.
If you are interested in receiving an email alert when the Morning Fix is live please send me a note.
---