CNN's 'Reliable Sources' overtaken by Fox News' 'Media Buzz'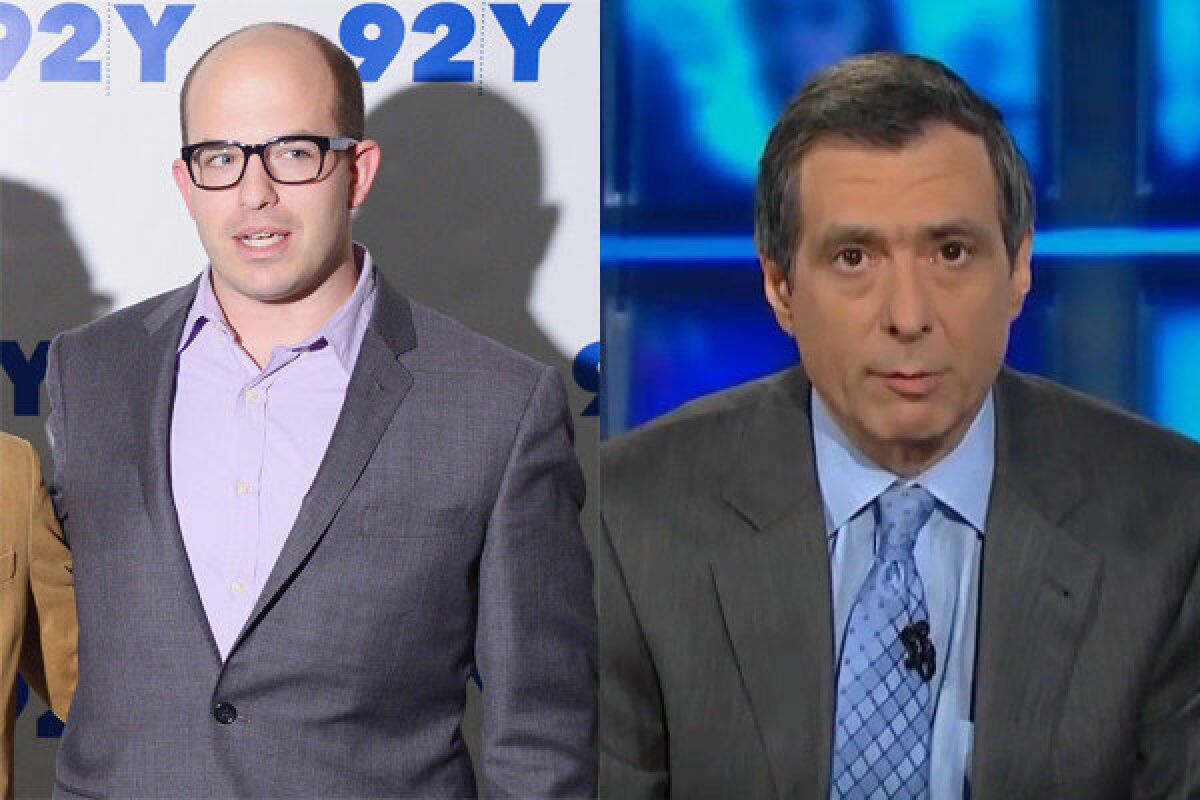 Is there room for two media watchdog shows on at the exact same time?
CNN hopes so and is hiring New York Times media reporter Brian Stelter to host its Sunday morning program "Reliable Sources" and cover the industry for its cable channel and digital platforms.
Stelter will squre off against Howard Kurtz, the former host of "Reliable Sources" who jumped to rival Fox News earlier this year to host its Sunday morning show "Media Buzz," a similar show that analyzes what the media gets right and wrong. Both shows air at 11 a.m. Eastern time.
ON LOCATION: Where the cameras roll
Since Kurtz left for Fox, CNN has used a variety of guest hosts for "Reliable Sources," including Stelter, NPR's David Folkenflik and former CNN Washington bureau chief turned academic Frank Sesno.
So far it hasn't been much of contest. According to Nielsen, "Media Buzz" is averaging 862,000 viewers in the 10 weeks it's been on the air. That is almost twice as much as the 454,000 viewers "Reliable Sources" has averaged during that same time period. "Media Buzz" is also winning soundly in the adults 25-54 demographic, which is the primary target for cable news.
To be sure, Fox News dominates over CNN in viewers and demographics across all day parts and "Media Buzz" is surrounded by more popular shows than "Reliable Sources."
PHOTOS: Cable versus broadcast ratings
Both shows tend to focus on how the media covers Washington and often seem more like political programs dressed up as media critiques. On occassion, if there is major entertainment or business news involving the media, it gets attention, but such occurrences are infrequent.
Stelter joined the New York Times in 2007 right out of college and after he launched the website TVNewser, which tracked the comings and goings of the TV news industry and became a must-read for media insiders.
"Brian has a keen understanding of this field -- as both a journalist covering the industry and as an innovator -- first, by creating his own digital platform, and second, by also leveraging the countless ways information is disseminated to enhance his storytelling," said CNN Chief Executive Jeff Zucker.
The New York Times has not said how Stelter will be replaced.
ALSO:CNN wrapping up deal to hire Brian Stelter as media reporter
Media critic Howard Kurtz leaves CNN for new show at Fox News
Sen. Jay Rockefeller introducing bill aimed at boosting online video
Follow Joe Flint on Twitter @JBFlint.
---
Get our L.A. Goes Out newsletter, with the week's best events, to help you explore and experience our city.
You may occasionally receive promotional content from the Los Angeles Times.