Daytime TV is embracing black entertainers; prime time, less so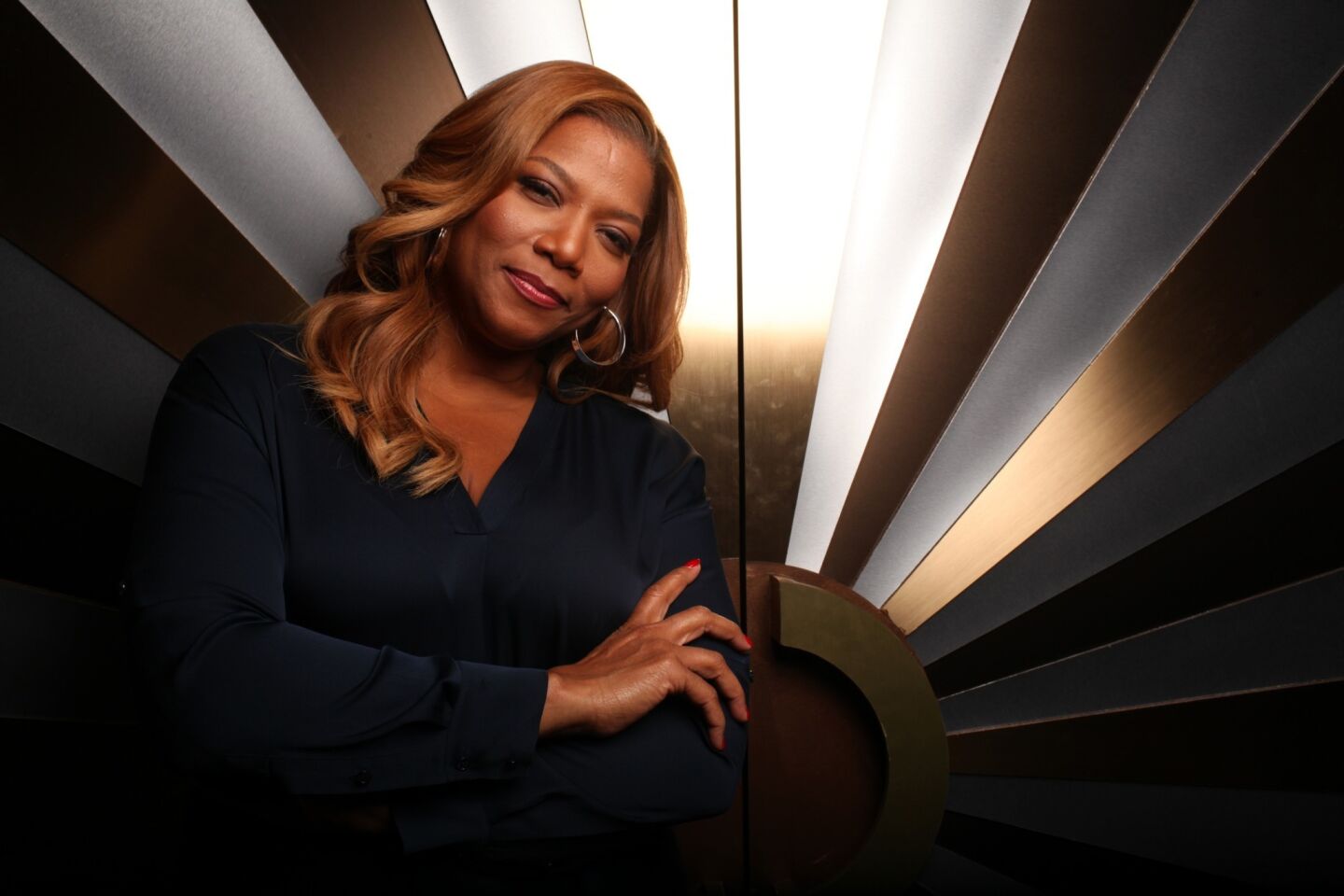 Queen Latifah is one of the latest black celebrities to join daytime television, with "The Queen Latifah Show." Her first week on the job, Latifah secured Hollywood A-listers such as John Travolta, Jamie Foxx, Sharon Stone, Jake Gyllenhaal and Will Smith.
(Francine Orr / Los Angeles Times)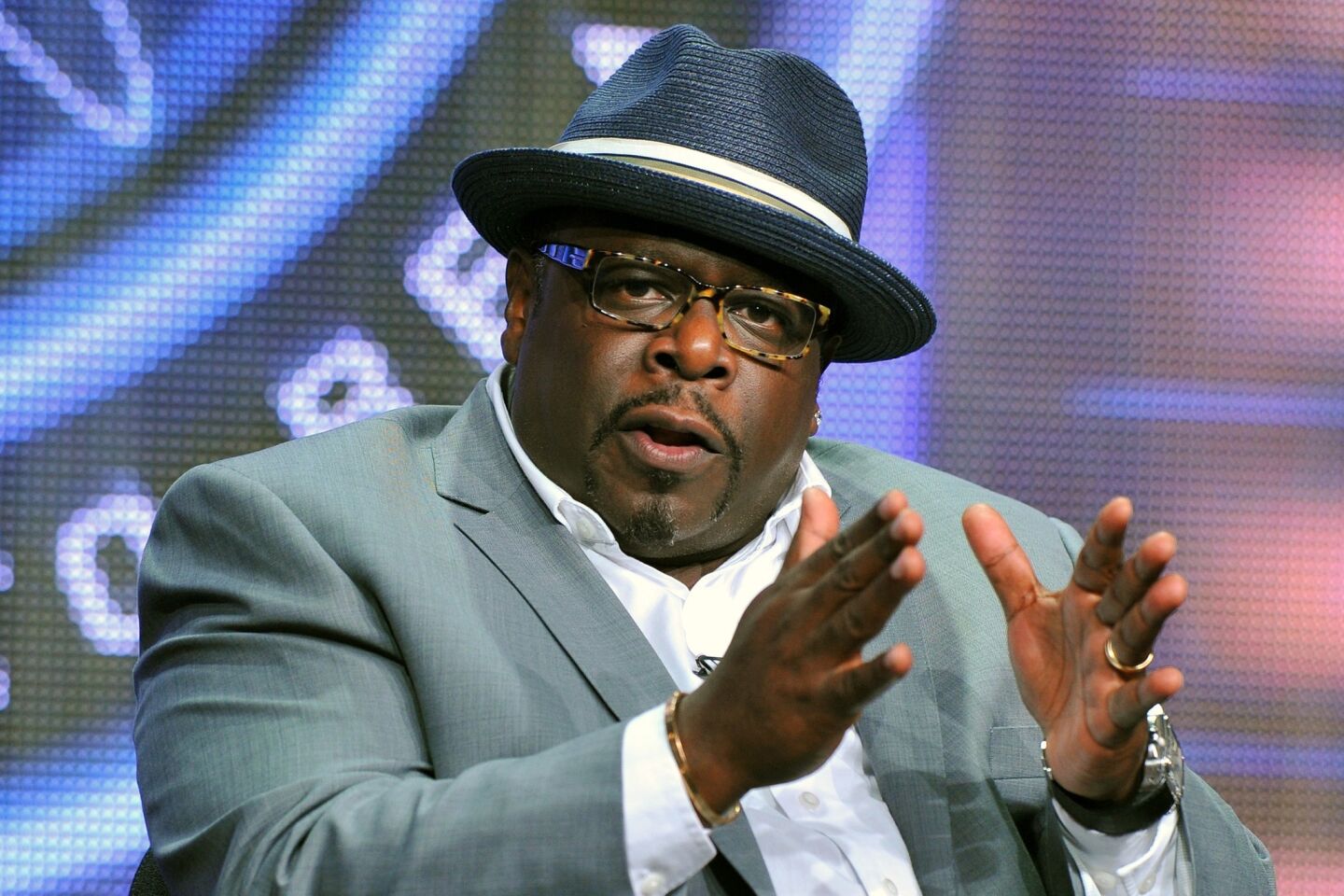 A newcomer to the daytime show scene, Cedric the Entertainer has replaced Meredith Vieira as the host of "Who Wants to be a Millionaire" in the upcoming 2013-14 season.
(Vince Bucci / Invision / Associated Press)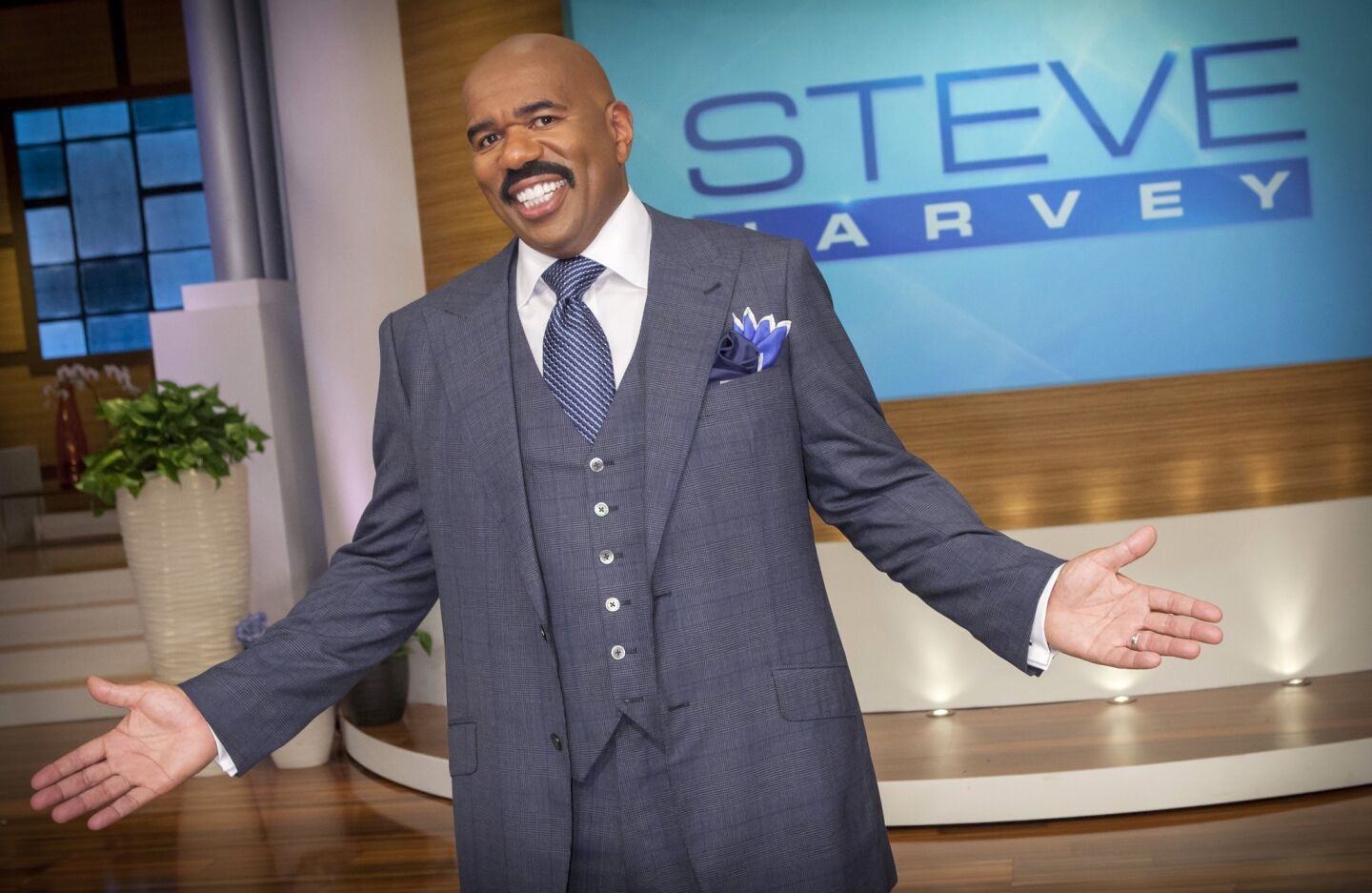 Harvey became the first African American host of "Family Feud" four seasons ago. Since his arrival, the show has seen significant rating improvements and reigns as the second-most-watched daytime show.
(Chuck Hodes / Associated Press)
Wendy Williams began hosting her daytime talk show "The Wendy Williams Show" in 2008. The show has been renewed through the 2016-17 season, and has won a Daytime Emmy.
(Brad Barket / Getty Images for Nickelodeon)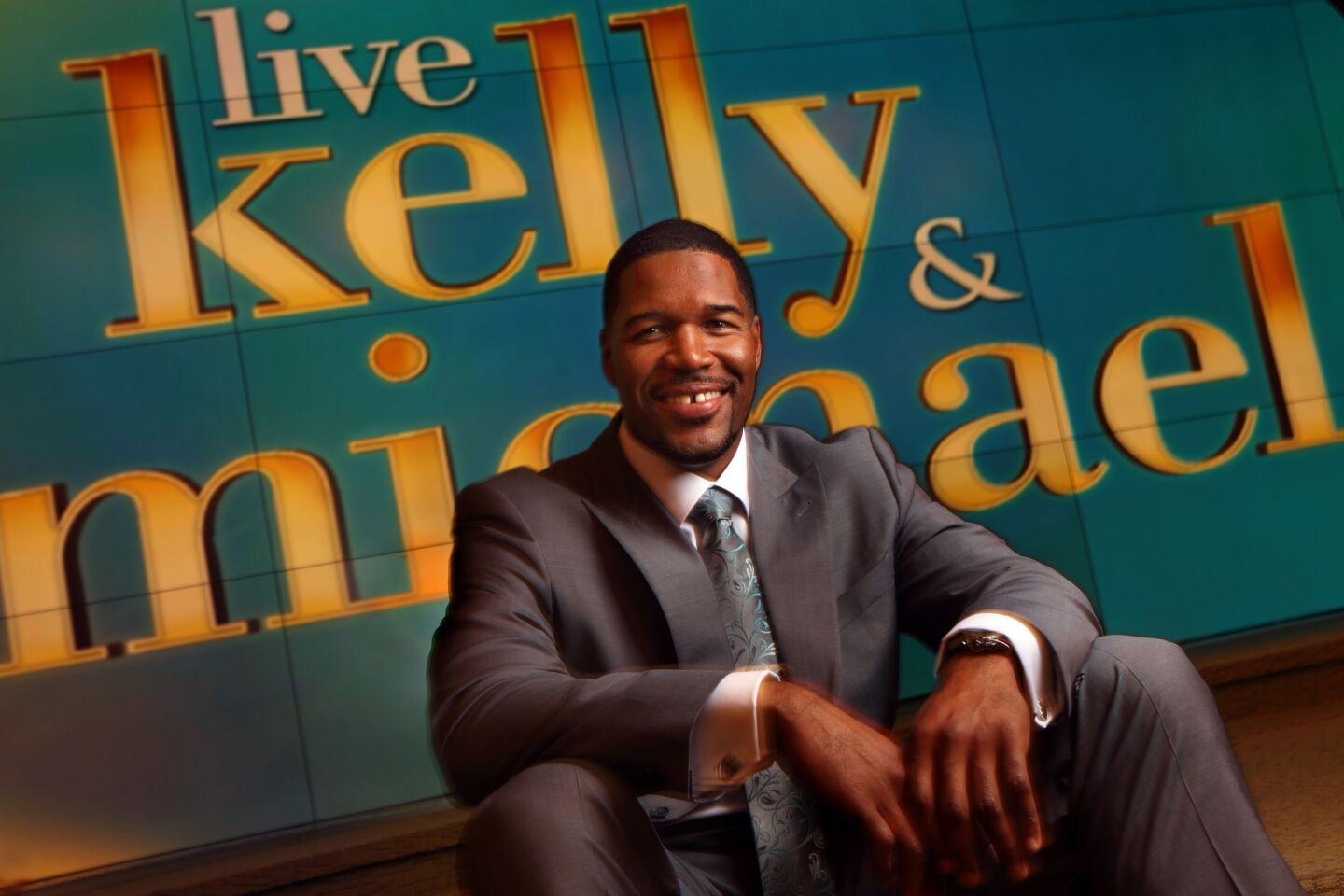 Former NFL player Michael Strahan co-hosts morning talk show "Live! with Kelly and Michael" with Kelly Ripa. Strahan is credited for a ratings surge after taking over for the show's longtime host, Regis Philbin.
(Carolyn Cole / Los Angeles Times)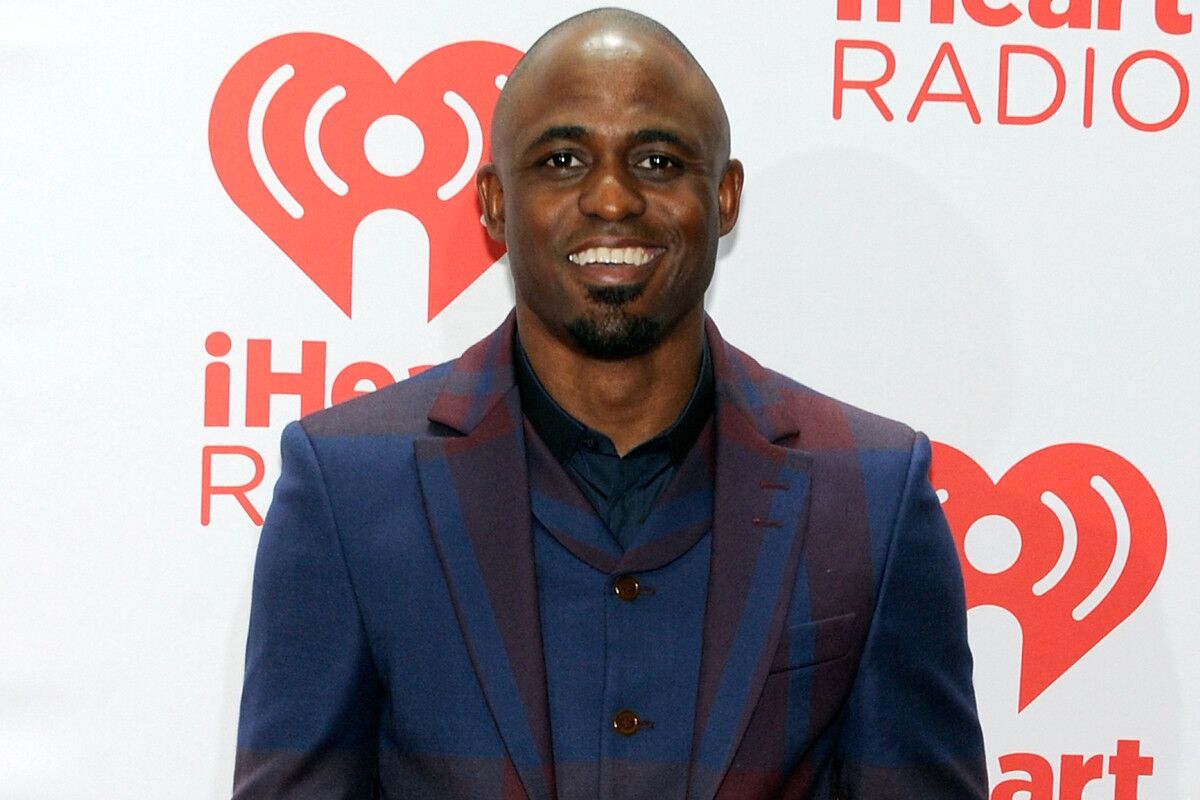 Wayne Brady was host of "The Wayne Brady Show," which lasted two seasons and received four Daytime Emmy Awards (two went to Brady for outstanding talk show host).
(David Becker / Getty Images for Clear Channel)
Television has a split image: one by day and another by night.
In the daytime, blacks and other people of color are a prominent presence, hosting popular talk shows and playing juicy roles in soap operas. But at night, minorities are largely sidelined, with white performers holding most of the marquee roles.
The industry's Jekyll-and-Hyde approach to diversity is underscored by the controversy engulfing NBC's "Saturday Night Live." The sketch comedy series came under fire from within its own ranks and from outside observers who decried the show's long-standing lack of ethnic diversity.
In its 38 years, the show has had only four African American women as regular cast members. Just 10 black men, including current performers Kenan Thompson and Jay Pharoah, have made the roster.
PHOTOS: Talk show hosts who didn't make the cut
No black women have been regulars since Maya Rudolph left in 2007.
"SNL" producers attempted to make light of the situation by having last week's guest host, black actress Kerry Washington, play First Lady Michelle Obama and Oprah Winfrey (and almost Beyonce) in quick succession, underscoring the fact that there weren't any other black women to play the roles.
Network executives say they are committed to increasing diversity — especially in prime time, when most people are watching. But daytime programmers have aggressively been recruiting prominent black personalities, giving Queen Latifah, Cedric the Entertainer, Steve Harvey, Michael Strahan and others plum shows that have drawn huge audiences.
When the sun goes down, much of that cultural flavor drains. Only a handful of returning network series — including ABC's "Scandal," starring Washington; Fox's "The Mindy Project," with Indian American actress Mindy Kaling; and CBS' "Elementary," with Asian American actress Lucy Liu — feature minorities in lead roles.
The contrasting pictures reflect different economic approaches and expectations: The audiences and budgets for morning and afternoon shows are considerably smaller than for programs in prime time, where the risks are greater and more expensive. Television executives also develop shows with an eye toward international markets, and they worry that some foreign buyers might be less likely to buy a show with an ethnic lead.
PHOTOS: Classic 'Tonight Show' moments
"There's a lot more at stake in prime time, with productions that involved large casts, a slew of writers and technicians," said Darnell Hunt, head of the Ralph J. Bunche Center for African American Studies at UCLA, which is conducting an analysis of the diversity of casts on cable and network series.
Looking for the broadest possible appeal, Hunt said, network executives almost always favor white leads for prime-time shows.
When characters of color are cast in those nighttime shows, he added, they "are part of an ensemble — the shows are not about them. In daytime, the people of color can be the star — the host of a game show or the head of a talk show."
Daytime programmers said President Obama's election prompted them to consider retooling their lineups to add more racially diverse personalities. In 2010, Steve Harvey became the first African American host of the game show "Family Feud." Ratings began to climb and then skyrocketed 40% last year to an average of 7 million viewers — the 37-year-old program's highest ratings since 1990.
PHOTOS: Families that changed TV
Cedric the Entertainer, who became host of Walt Disney Co.'s syndicated "Who Wants to be a Millionaire" show in September, thinks black actors and personalities can draw big audiences in prime time if only they are given a chance.
The problem, he said, is that there are too few minorities in positions of power in the industry.
"It's that combination of economics and not having that voice in the boardroom who understands our story, our humor and our point of view," Cedric said. "Jerry Seinfeld and Ray Romano did not have shows that started out as juggernauts, but there was somebody in those boardrooms who understood them and had faith."
That said, there are more blacks behind the scenes now than in the past, including Shonda Rhimes, the executive producer behind the ABC shows "Scandal" and "Grey's Anatomy, and Pearlena Igbokwe, a top programming executive at NBC. And of course, one of the biggest TV stars of any race is Winfrey, who came to fame on daytime.
J. Fred MacDonald, a media historian and author of the book "Blacks and White TV," said there are also more African Americans onscreen, even at night.
"We as a country have evolved," he said.
The solid performance of black personalities on daytime television seems to support that. When Cedric replaced the popular Meredith Vieira as host of "Who Wants to Be a Millionaire," he proved to be a bigger draw. Viewership this season has jumped 20% among the coveted demographic of viewers ages 18 to 49. The show attracts more than 3 million viewers an episode, according to Nielsen.
"On our shows, me, Steve, Wayne [Brady] and the others are allowed to bring our true personalities and our humor to the shows, and the audiences respond to that authenticity," Cedric said. "But in prime time, the perception of what black people and other minorities are like is still being filtered by the industry, who feel they know what's best."
Audience demographics also help. African Americans, who make up 13% of the U.S. population, make up 18% of the daytime audience, according to Nielsen. And black viewers spend 37% more time watching television than other racial groups.
Still, daytime programmers have been pleasantly surprised that black personalities have connected with younger white, Latino and Asian viewers, prompting the industry to rethink some of its assumptions — and to promote new stars who resonate with diverse audiences.
FALL TV 2013: Watch the trailers
Last summer, Warner Bros. scored with "The Real," which featured a lively panel of ethnically diverse women, laughing loudly while comparing notes on Spanx underwear and the sizes of their own rear ends.
The viewership exceeded expectations, and "The Real" got a green light for next season. The show also demonstrated the allure of cultural authenticity, accessibility and chemistry.
"The audience can smell a phony," said Wendy Williams, a former radio DJ whose catty, gossipy syndicated TV talk program "The Wendy Williams Show" reaches nearly 2 million viewers an episode, including a high concentration of African Americans. Her ratings are up about 30% this season compared with a year ago.
"I keep it real — if I feel my wig is slightly off to the back, I'll pull it back down," she said. "They appreciate that it's perfectly imperfect."
Another success story is Strahan, a former NFL defensive end, who succeeded the crotchety father figure Regis Philbin on Disney's syndicated morning talk show, now called "Live With Kelly and Michael." Following Philbin's 2011 exit, producers spent nine months searching for a new co-host alongside Kelly Ripa, trying out 59 guest hosts — the majority of them white men. When Strahan joined, ratings shot up.
Meanwhile, Harvey branched out with his own Chicago-based syndicated talk show, which, in its second season, has seen a 30% jump in its audience and now rivals a more heavily promoted show featuring Katie Couric.
"The Queen Latifah Show" is Sony Pictures Television's big bet in syndication for this TV season. Sony combined two soundstages on its Culver City lot and built an elaborate new set for her designed by rocker Lenny Kravitz.
What will it take to see similar gains in prime time? UCLA's Hunt speculated it would take a "perfect storm" of factors, including hit shows with minority-heavy casts, risk-taking executives in boardrooms and pressure from viewers and advocacy groups.
"It's certainly not a simple solution," Hunt said. "All these things would have to happen at once in order to change that pattern so that the traditional wisdom that minorities don't belong out front can be challenged."
---
Get our L.A. Goes Out newsletter, with the week's best events, to help you explore and experience our city.
You may occasionally receive promotional content from the Los Angeles Times.