Reviving canceled ABC soap operas becomes a real-life drama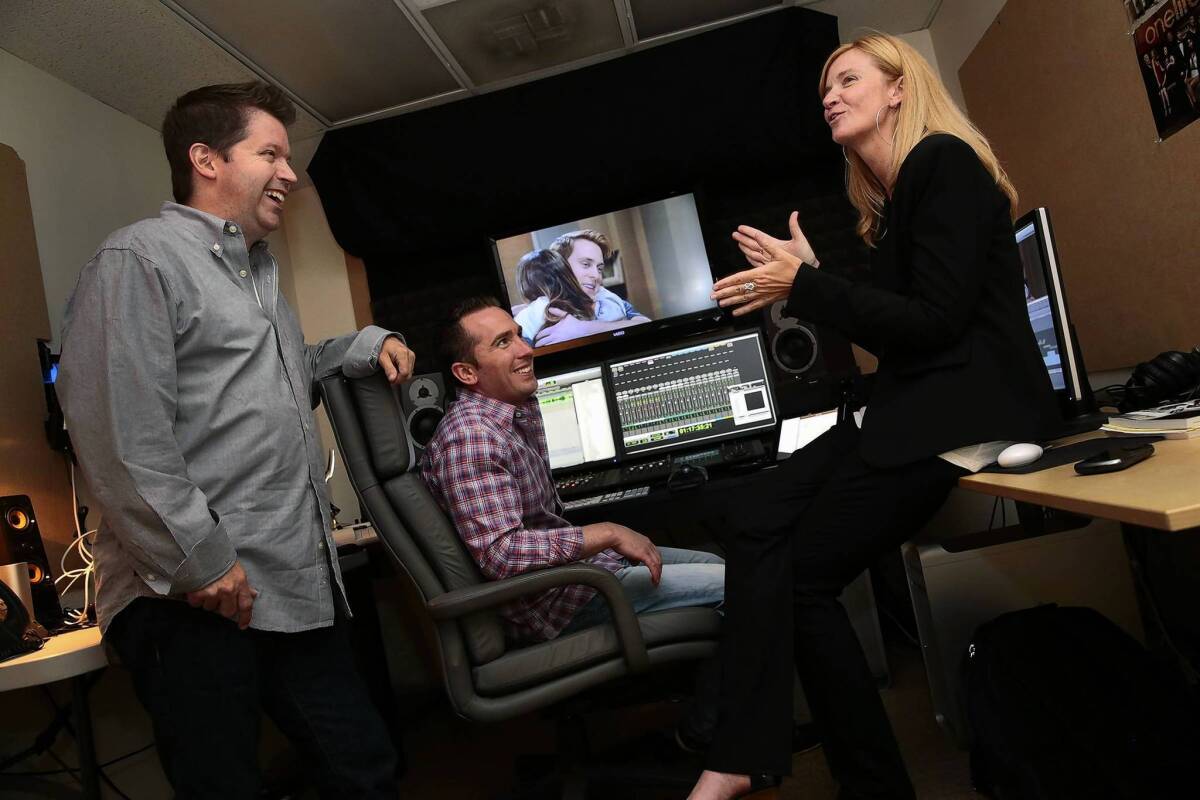 When Jeff Kwatinetz decided to turn the canceled ABC daytime dramas "All My Children" and "One Life to Live" into shows for the Internet, he accidentally cast himself into a real-life soap opera as both the hero and the villain.
To revive the soaps, Kwatinetz and his entertainment company Prospect Park had to find financing, do battle with labor unions, trade legal salvos with Walt Disney Co., and fight the zealous soap opera fans who were supposed to be his most ardent supporters.
"It's been crazy," said the former talent manager, now chief executive of Prospect Park. "If I were able to turn back the hands of time, there would be lots of things that we would do differently."
PHOTOS: Hollywood Backlot moments
Kwatinetz intended the two soap operas, which his firm licensed in 2011 after Disney-owned ABC canceled their broadcast run after four decades, to provide the foundation for TOLN, his long-planned next-generation online programming service. He figured that daytime soaps, which are known for intensely loyal and passionate fans, would be a perfect prototype to launch TOLN.
But skeptics pointed to Nielsen data that showed a majority of daytime drama viewers were women over 50 — not exactly the laptop computer crowd.
Still, Kwatinetz figured the venture would succeed if one-fifth of the more than 3 million viewers who watched "All My Children" in its final season on ABC would log in for the online episodes.
To help with the transition, Kwatinetz, 48, enlisted Agnes Nixon, the 84-year-old creator of the two soaps. Their mission was to transform the daytime staples into shorter, snazzier affairs.
He hired executive producers for the two shows, including Ginger Smith, who started working on "All My Children" as an unpaid intern 25 years ago before working up the ranks. She was put in charge of day-to-day production of the online version.
Kwatinetz's team reassembled for the Internet shows nearly three dozen actors who performed on the ABC programs, including "One Life to Live" patriarch Robert S. Woods, who came out of real-life retirement for the gig, and the Emmy-winning Erika Slezak, a fixture on the show for 40 years.
The producers also created a part for 27-year-old Jennifer "J-Woww" Farley, one of the party girls from MTV's "Jersey Shore."
"I wanted to see the shows continue," Nixon said from her home in Pennsylvania. "There were literally millions of fans who wanted to keep watching these shows."
After struggling for more than a year to secure financing, Kwatinetz had funding in place at the end of December. The group toasted their good fortune but the pressure was on. They had less than eight weeks to lease a sound stage in Connecticut, build nearly 30 sets, hire writers and begin shooting by a Feb. 25 deadline established in the licensing agreement with Disney.
"It was a bit nerve-racking," Smith said. "We had to start writing parts for actors that we hadn't even signed. We were still writing the first episodes when we started shooting."
Production began Feb. 25, fulfilling the requirement.
Then came the lawsuit.
Prospect Park sued ABC, accusing the network of trying to sabotage its efforts to revive the soaps by killing off some "One Life to Live" characters who had guest roles on ABC's "General Hospital."
Kwatinetz had agreed to lend the characters to ABC so the actors portraying them could keep working while Prospect Park got the Internet productions up and running. But he didn't expect the characters to wind up dead.
"ABC inexplicably killed off two 'One Life to Live' characters on loan to 'General Hospital' by having their car forced off a cliff," Prospect Park said in its April lawsuit.
ABC countered that it did nothing wrong, saying in a court filing it had "acted reasonably and in good faith at all times."
Prospect Park's versions of the soaps went live via the online video service Hulu on April 29, garnering raves from fans — until Kwatinetz reduced the number of new episodes of the soaps that would be available each week. Instead of releasing four episodes a week for each soap, the company released two episodes a week.
He determined that making too many episodes available was forcing fans to choose between "All My Children" and "One Life to Live."
Fans exploded in anger over the reduction in episodes. Another controversy erupted after some viewers were horrified that the actors, testing the freedom of the Web, were using four-letter words not found on daytime television. (The producers backed off and cleaned up the language.)
Shortly thereafter, production was halted for two weeks in June because of a dispute over wages and benefits with the International Alliance of Theatrical Stage Employees, which represents crew members. A union official said some crew members had been working seven days a week.
CRITICS' PICKS: What to do, watch and see from our experts
The hiatus "gave us an opportunity to stop and look at things and see what wasn't working," Smith said.
The producers determined they had miscalculated audience willingness to follow the shows to the Web. They also decided shows had to be shorter, move faster and be available in multiple episodes for binge viewing. They had tried to be more like a TV network, but they realized they had to be more like video service Netflix.
And instead of letting stories unfold slowly, over months or even years, they had to write crisp story lines with a distinct beginning, middle and end.
"We have to move the stories along faster," Nixon said. "We have to become part of the viewers' daily routine — but we haven't managed that yet."
The first online season ended this week, after the 43rdepisode of "All My Children" and the 40thepisode of "One Life to Live." Now, in addition to Hulu, the shows are available on Apple's iTunes and they are wrapping up an experimental summer run on Oprah Winfrey's OWN cable network.
Prospect Park is shelving "One Life to Live" until the ABC lawsuit is resolved. The team will focus on producing "All My Children," which proved to be the more popular show online. (On TV, "One Life to Live" generated higher ratings.) Writers are currently putting together scripts for a second season.
Kwatinetz is now two years and more than $10 million into the soap business. The learning curve, he said, has been intense.
"Agnes told me this job wasn't for sissies," he said, but added: "If I didn't want to make any mistakes, I would sit back and let other people go figure it out and then just copy them. But then we wouldn't be helping to shape the future of television."
He said that he is soldiering on and plans to ramp up production this month for a second season of "All My Children."
Speaking on behalf of fans, one industry expert applauded Prospect Park's efforts.
"We have never seen anything like this in the history of television — soap operas coming back from the dead," said Roger Newcomb, editorial director for the WeLoveSoaps website. "It was truly amazing what they were able to pull off. I just hope they come back."
Get our L.A. Goes Out newsletter, with the week's best events, to help you explore and experience our city.
You may occasionally receive promotional content from the Los Angeles Times.