What makes a successful film adaptation of a stage play?
Denzel Washington's Oscar-nominated "Fences" is a screen adaptation of a Pulitzer Prize-winning play by August Wilson. Such adaptations are about as old as Hollywood cinema. With literally hundreds of stage-to-screen films made over the decades, these movies present their own challenges (limited settings, long-winded dialogue) but when done well, can be a masterful blend of two primary art forms.
Subcategories of the genre abound, including the odder screen-to-stage adaptation ("Hairspray," "The Producers," "Sunset Boulevard"), musicals ("My Fair Lady," "The Sound of Music," "West Side Story") and, of course, any number of Shakespeare plays.
What they all have in common, though, is effective storytelling. And a sharp focus.
Denzel Washington directs and stars in "Fences," which features Viola Davis and Jovan Adepo and is based on the play of the same name by August Wilson.
"Complexity of character, I'd say, is No. 1," says "Fences" producer Todd Black about creating a successful adaptation. "You need incredibly intense and strong characters versus a diversity of characters." And what could seem limiting — keeping the film to the smaller physical locations of the play — "increases that sense of claustrophobic character intensity," Black notes. "And we were lucky, we got to keep the playwright's words, which are the star of the play and the star of the movie."
Michael Hauge, a Hollywood story and script consultant and the author of "Writing Screenplays That Sell," agrees that character is key, although he adds a couple more elements to the mix. "All filmmaking, and all storytelling, has one primary objective: to elicit emotion in the audience," he says. This, he adds, "is achieved with three basic elements, which form the foundation of all story: character, desire and conflict."
But perhaps "Fences" star Viola Davis said it best in her Golden Globes acceptance speech. "It's not every day that Hollywood thinks of translating a play to screen. It doesn't scream 'moneymaker.' But it does scream 'art.' It does scream 'heart.'"
Here's a look at some of The Envelope's all-time favorites.
'Angels in America'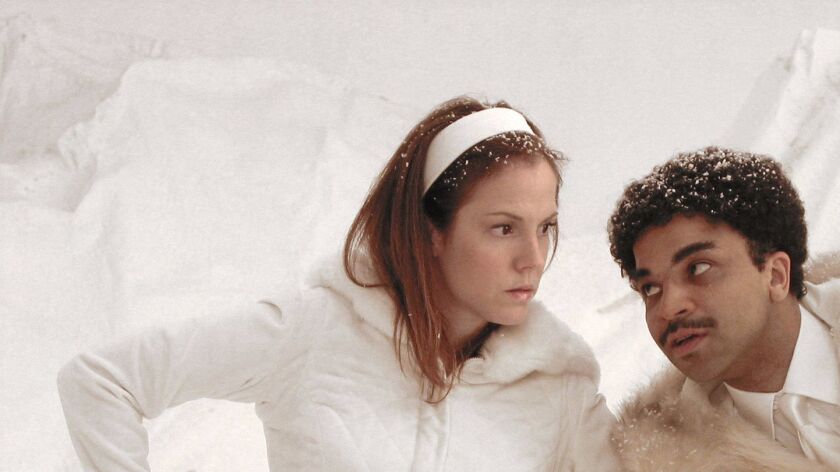 Mike Nichols' 2003 HBO adaptation of Tony Kushner's two-part, six-hour poetic play is a fantastical gaze at 1985's social and political world of the AIDS crisis. Kushner's screenplay is faithful to his stage play, with many actors playing multiple parts. The miniseries won 11 Emmys, including for actors Al Pacino, Meryl Streep, Jeffrey Wright and Mary-Louise Parker.
'A Streetcar Named Desire'
The 1951 film adaptation of Tennessee Williams' 1947 Pulitzer Prize-winning play is considered an American masterpiece. Kim Hunter, Karl Malden and Vivien Leigh, who'd played their roles in New York or London, all won Oscars, and Marlon Brando, also nominated, carved out his Hollywood icon status as brutish Stanley Kowalski, who sends genteel sister-in-law Blanche DuBois over the edge in hot and sticky New Orleans. Directed by the play's original director, Elia Kazan.
'Glengarry Glen Ross'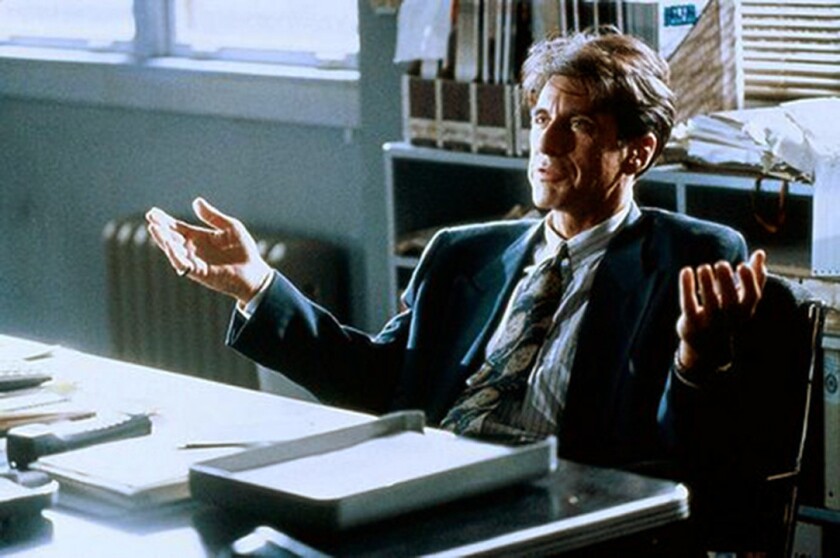 The 1992 James Foley film of David Mamet's 1984 Pulitzer Prize- and Tony-winning play of the same name (Mamet also wrote the screenplay) is a big city-set drama about four small-time salesmen and a bully trainer comes to the office for two days of high-pressure "motivation." Considered a commercial failure when released, it boasts a remarkable ensemble cast with Jack Lemmon, Al Pacino, Ed Harris, Alec Baldwin, Kevin Spacey and Jonathan Pryce.
'Casablanca'
Consistently ranked as one of the best films of the 20th century, "Casablanca" was initially churned out as a standard 1942 romantic drama directed by Michael Curtiz, based on the play "Everybody Comes to Rick's." Set in 1941 Morocco, it has a pitch-perfect cast that includes Humphrey Bogart and Ingrid Bergman as former lovers entangled in the encroaching war. The film quickly rose to the status of critical and audience favorite.
Amadeus
Director Miloš Forman's epic 1984 film, based on Peter Shaffer's play (and adapted for the screen by the playwright) showcases the fictionalized jealousy that composer Antonio Salieri felt for the wunderkind Wolfgang Amadeus Mozart, with the genius Mozart largely oblivious to Salieri's attacks. Its lavish production, costumes and score drank in much critical praise and eight Oscars, including best picture.
Who's Afraid of Virginia Woolf?
Richard Burton and Elizabeth Taylor play George and Martha — a pair of drunken brawlers — who splatter director Mike Nichols' first film with poisonous vitriol. The bitter, black 1966 comedy is played extremely close to Edward Albee's 1962 play. Burton, Taylor and sidekicks George Segal and Sandy Dennis all landed Oscar nominations for their claustrophobic, stellar performances, with the women taking home the gold statuettes.
See the most read stories this hour »
---
From the Emmys to the Oscars.
Get our revamped Envelope newsletter for exclusive awards season coverage, behind-the-scenes insights and columnist Glenn Whipp's commentary.
You may occasionally receive promotional content from the Los Angeles Times.