Gender and race issues are slowly fading as more filmmakers consider three key tests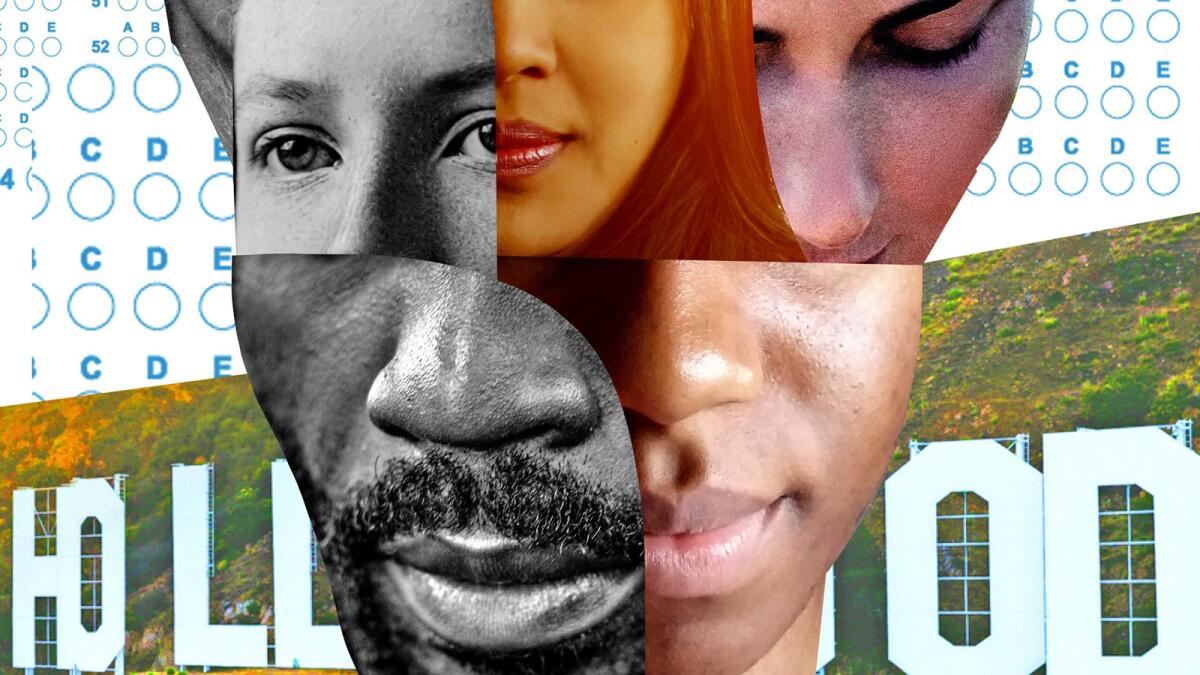 Before any project gets made in Hollywood, there are many, many meetings. Allison Schroeder, screenwriter of the late-year release "Hidden Figures," about African American women who worked as mathematicians at NASA in the 1960s, knows that each one can feature surprising minefields.
"I've been in meetings on other movies where the story is about two women and a one-upmanship game, and they'll say, 'We love it! Can both characters be men?'" said the writer, who also serves as co-chair on the Writers Guild of America's women's committee and is a member of the WGA's diversity advisory group.
That conversation happened four years ago, she said, but, "I still take meetings where they decided to switch it to a female lead and I point out how the narrative will have to change, and everybody says, 'I hadn't thought of it that way,' and I'm like, 'I'm glad we're having this conversation.' The dialogue is happening."
That's good news for proponents of diversity in Hollywood, particularly in light of two consecutive years of #OscarsSoWhite blowback during awards season. Yet the conversation often remains at the basic level of simply getting more diverse faces on screen and behind the camera — and those decisions are made in executive boardrooms.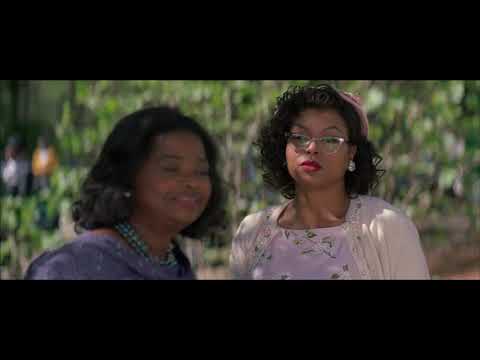 A trailer for "Hidden Figures," starring Taraji P. Henson and Octavia Spencer.
Outside the boardrooms, however, savvy audiences are turning more frequently to the idea of "grading" movies on whether they pass particular tests. Three of the most visible, the Bechdel Test, the Mako Mori Test and the Shukla Test throw down deceptively simple rules that a surprising number of movies simply can't pass.
As they suggest, there's no point in having a "strong female character" if she never talks to another woman about anything other than a man, or a nonwhite hero who never speaks to anyone who isn't white about something other than race. And even if the "tests" are new to some movie fans, attentive critics — both armchair and professional — are using the rubrics much more lately to insist that Hollywood follow through with more than just token changes.
"People doing bad on race are probably doing bad on gender and able-ism and sexuality and all the issues, because they're not thinking of reaching a wide swathe of people," said Melissa Silverstein, founder and publisher of the website Women and Hollywood. "The default is still white and male. People in the culture are looking for more options."
The Bechdel Test arguably kicked off the notion of holding movies to certain standards when artist Alison Bechdel included the idea in a strip from her "Dykes to Watch Out For" comic in 1985. Mako Mori, another measure of fully fleshed out female characters, was developed after a character in "Pacific Rim," and writer Nikesh Shukla invented his own corollary for ethnicity on his blog and in an article in the New Statesman.
"I don't like the idea that people in things are white until they have to do something 'brown,'" he said. "Our aspirations start in childhood. If we see actors saving the galaxy, that's what we think we can do when we grow up. If we see ourselves as comedic IT guys or frustrated foreigners — that's not good enough."
I don't like the idea that people in things are white until they have to do something 'brown.'
— Nikesh Shukla
Is Hollywood listening? "I think the industry is very conscious of the lack of opportunities by race and gender," Silverstein said. "I don't think they've done a very good job at the top tier of our industry, but I think they are really trying to figure it out."
Shukla is less certain. "The conversations exist largely on the grass-roots level," he said. "Once we have a new set of gatekeepers, we'll see a wider change being made. Meanwhile, it's dehumanizing to be told your skin color is a marketing trend.
Pushback is often starting to hit filmmakers directly; in September during an interview for his newest movie, "Miss Peregrine's Home for Peculiar Children," director Tim Burton noted that his ensemble cast wasn't very diverse because the story didn't call for it.
That shouldn't be a stumbling block, said "Loving" producer Sarah Green. "A story that uses an ensemble cast, if there's nothing in that story-wise that has to be a particular race, it would be extremely wise to open up casting because it makes it more interesting, and you create a more interesting onscreen presence," she said, noting she was not familiar with the specific Burton quote.
On the other hand, there are films such as "Loving" and "Hidden Figures" in this year's Oscar field that either completely or partially pass the "tests" that are out there, and that's heartening. As Schroeder noted, she had so many African American female scientists as lead characters in "Hidden Figures" that she had to reverse engineer things from time to time.
"They're always talking about petitioning judges and Euclidean geometry," she said and chuckled. "I had to push myself [to have them] talk about their romances and kids. It was kind of like the anti-Bechdel!"
THE TESTS
A piece of media that has:
1) At least two named women in it
2) Who talk to each other
3) About something besides a man
A piece of media that has:
1) At least one female character
2) Who gets her own narrative arc
3) That is not supporting a man's story
A piece of media that has:
1) Two main characters who are people of color
2) Who talk to each other
3) Without mentioning their race
From the Oscars to the Emmys.
Get the Envelope newsletter for exclusive awards season coverage, behind-the-scenes stories from the Envelope podcast and columnist Glenn Whipp's must-read analysis.
You may occasionally receive promotional content from the Los Angeles Times.