For choreographer Mandy Moore, 'La La Land' was 'the Super Bowl of my career'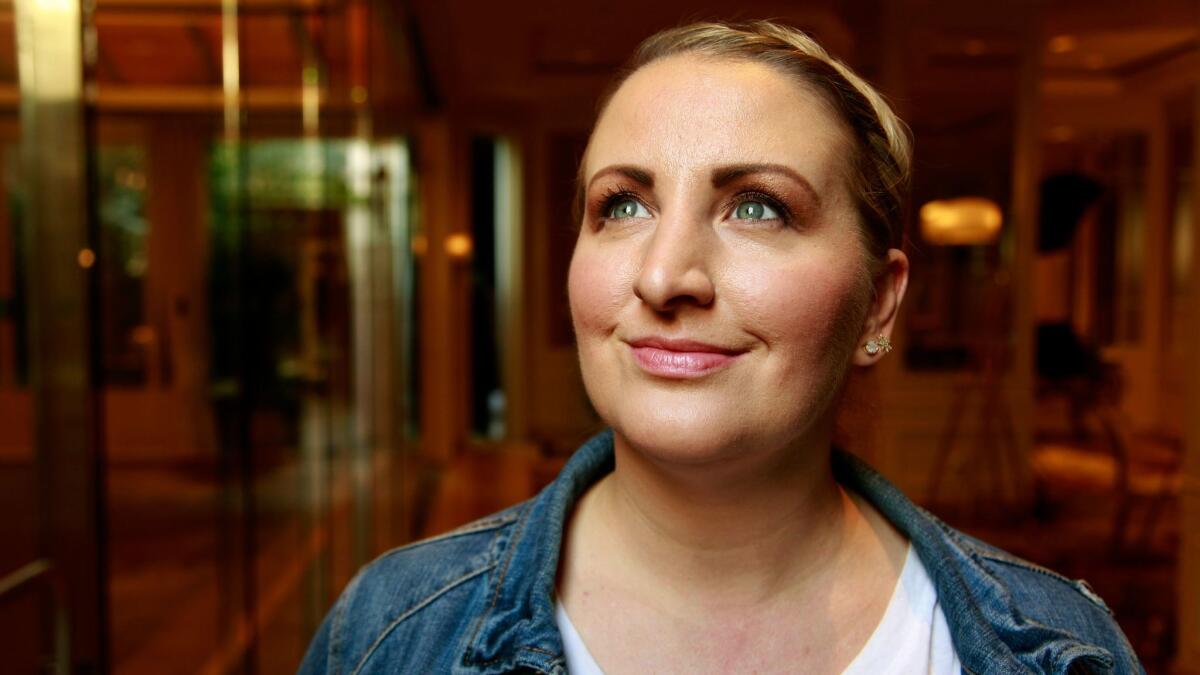 If you've watched "So You Think You Can Dance" or "Dancing With the Stars," you're probably familiar with the work of Mandy Moore.
The four-time Emmy-nominated choreographer has been quietly building her reputation in film, starting with David O. Russell's "Silver Linings Playbook" followed by "American Hustle," "Sleeping With Other People" and "Joy."
Then Moore landed "La La Land," Damien Chazelle's movie musical, or, as she calls it, "the Super Bowl of my career. It was so nice to work with somebody who, from Day 1, never wavered from his vision," she says, "but at the same time was always collaborative.
"How do you come off of 'La La Land' and do anything ever again?"
"La La Land" is such a throwback to old movie musicals. From where did you draw your inspiration?
Some of the major references were "Singin' in the Rain," "Top Hat," "An American in Paris" and definitely "Seven Brides for Seven Brothers" because of the way it was shot in CinemaScope.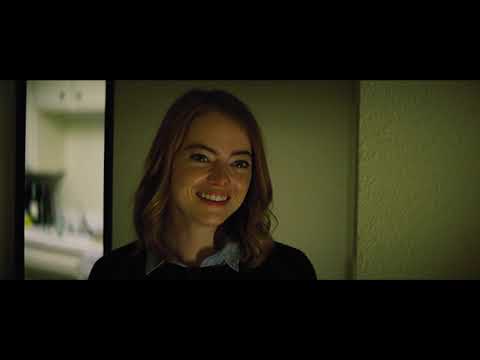 Ryan Gosling and Emma Stone star in "La La Land."
Did Emma Stone and Ryan Gosling have previous dance training?
They were both pretty fresh. They had some knowledge and, obviously, coordination and great athleticism and ability to understand music. But they were pretty beginner when it came to tap and ballroom dance. I met with them as soon as I signed on, probably six to eight weeks before we started preproduction.
The opening number, "Another Day of Sun," is so exuberant and really sets the tone for the film. How did it come together?
The original script basically said, "There's a traffic jam, and they dance, and it's going to be the best opening number ever."
It was a massive logistical puzzle. The very first steps were Damien and I drawing on pieces of paper — all these cars in the configuration of the curve of the highway. Then we would turn the music on and talk about where the camera should go. From that I was able to craft models — we had models on walls with Post-its, and we had this massive table in my office that we built a model on with different cars. We had to know who was standing on what car and who started in what car and where they ended.
Then I was able to bring in a skeleton crew of about 10 dancers for two days. We worked in a parking lot with a bunch of our cars and started exploring movement: What does it feel like if you've been in a traffic jam and you're tired and suddenly someone gets out of the car and starts to sing and dance? How do you react? Do you join in? What's the movement when you join in?
Overall, how many dancers were involved?
We hired 30 dancers and had 100 extras. We filmed at the 105-110 freeway interchange. There were 60 cars, and on either side of the traffic jam were all the extras' cars. We were able to shut down that freeway for two days. The week before, we shut it down for 12 hours and had an incredible rehearsal. You can only rehearse so much in a parking lot.
It was interesting to try to find 'shapes' that didn't feel too cliché.
— Mandy Moore
Can you talk about the dance style in "Another Day of Sun"?
Damien liked the idea of starting out with very little dance. He referenced the beginning of [Jacques Demy's] "The Young Girls of Rochefort" — he loved that people were getting out of this truck and starting to stretch and yawn, so that was the reference for the beginning of the number. For the end, he wanted it to feel very Jerome Robbins. He kept saying, "strong shapes" and "arms up," but he didn't want to look like we were praying to the sun. It was interesting to try to find "shapes" that didn't feel too cliché.
So Damien had ideas in mind and you filled out his vision?
He was so wonderful to work with because he was so clear with what he wanted. You're not left to guess, you're left to create.
What were the challenges of the Griffith Park-set duet, "A Lovely Night"?
Tappers always make it look easy, but it's very difficult. Tap was one of the very first things we started with because I knew Emma and Ryan are musical, but to coordinate your feet along with the rhythm is really difficult — especially with someone who has never done it before. We worked a lot on just understanding patterns. It was very methodical.
See the most read stories this hour »
From the Oscars to the Emmys.
Get the Envelope newsletter for exclusive awards season coverage, behind-the-scenes stories from the Envelope podcast and columnist Glenn Whipp's must-read analysis.
You may occasionally receive promotional content from the Los Angeles Times.