Boots Riley bends reality to explore larger ideas in 'Sorry to Bother You'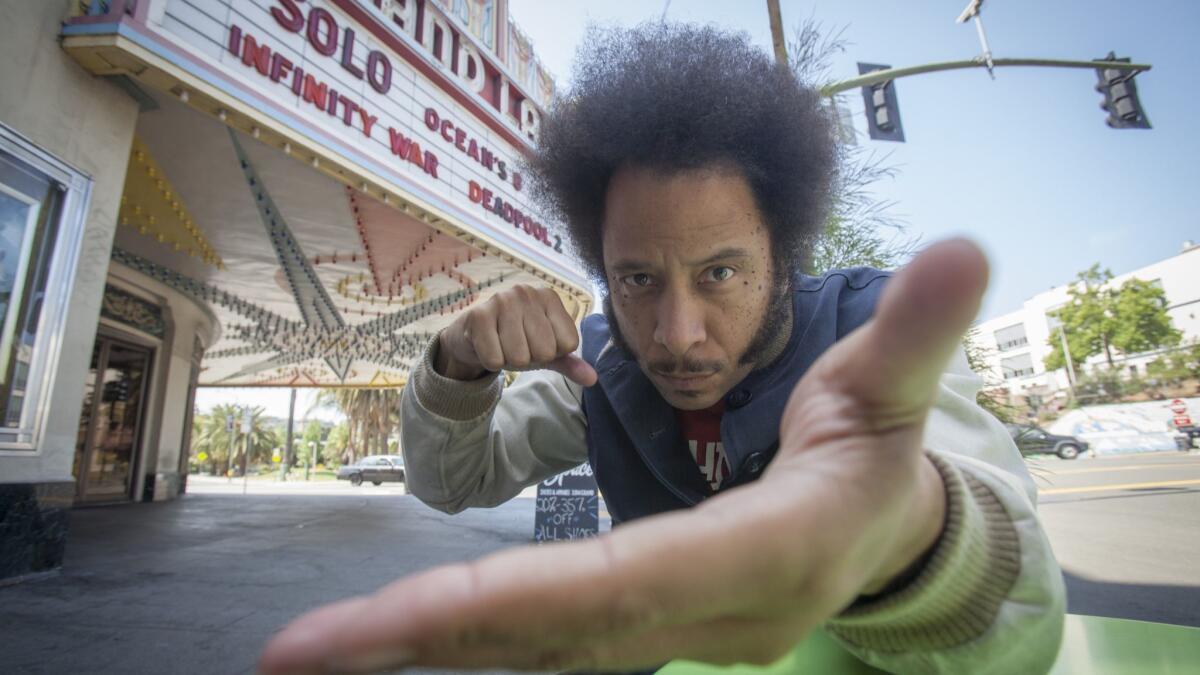 When he completed the screenplay for "Sorry to Bother You" in 2012, Boots Riley was a renowned musical artist, primarily in the hip-hop world, and activist. After the finished film made its triumphant premiere at the 2018 Sundance Film Festival, he could add acclaimed filmmaker to his résumé. As he jokes, however, no one told him it would take so long to get his revolutionary sci-fi dramedy to the screen.
"When I wrote it, I had no faith that I could get the money for it," Riley says. "However, I knew that because I'm a public figure I could at least get thousands of people, tens of thousands of people to read it [by getting it published], which was satisfying in and of itself, right?"
If that had been the end of "Sorry," the world would have been denied a visionary epic that delightfully sparks more post-screening conversation than even some of the most politically minded independent films.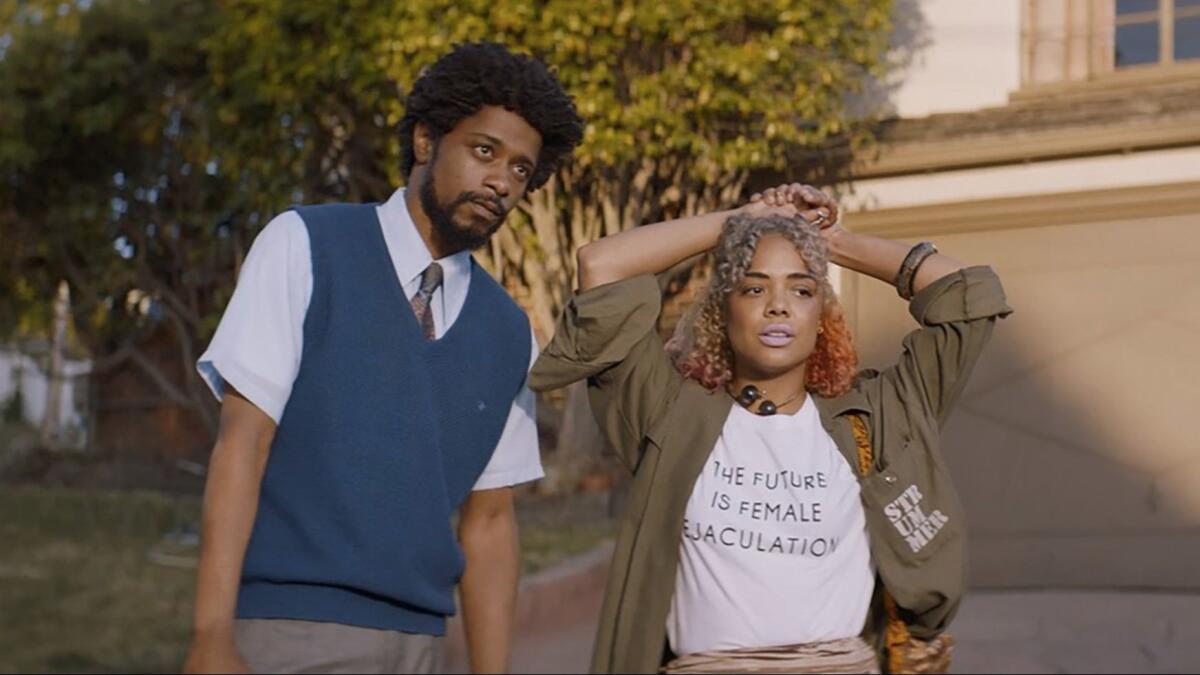 At the center of the picture is Cash (Lakeith Stanfield), a newly hired telemarketer who discovers that by speaking in a "white voice" (provided by David Cross) he can advance to a senior position in the company that is more lucrative than he ever thought possible. Of course, there's always a price. When he reaches that vaunted milestone, Cash discovers that in order to make that money he'll have to pitch modern day American slave labor to companies overseas.
And that's just a tease of the creative and thought-provoking twists Riley puts in a story set in an alternate reality not that different from our own.
Riley had never written a screenplay, but after coming up with the initial idea of a telemarketer who changes his voice, he needed a way to tell a story in a context his music couldn't.
"I've been wanting to make movies all of this time."
— Boots Riley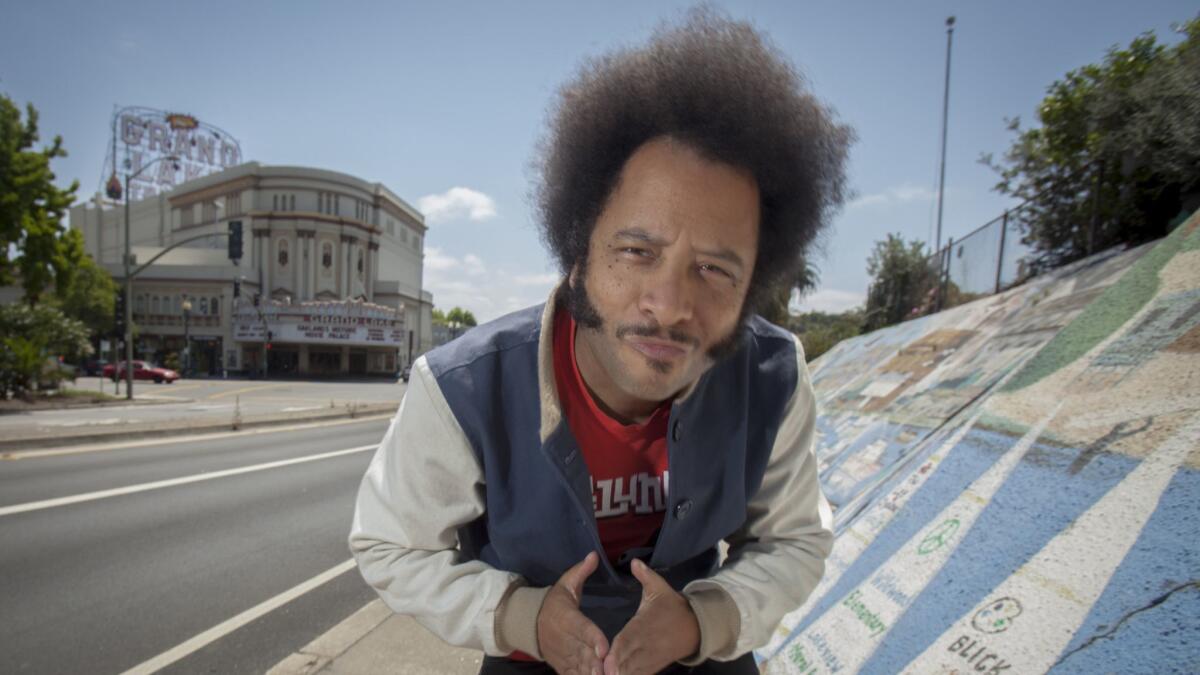 WATCH: Video Q&A's from this season's hottest contenders »
"This tool of bending reality was a way for me to put these actions in the context of these larger philosophical ideas," Riley says. "And I wanted to figure out how to put these philosophical ideas in there visually and sonically in the same way that I might switch the guitar for the trumpet."
Riley hoped his experience with independent music would transfer to the film world: Don't wait for a big label — get it out there and let the people find it. In so doing, McSweeney's published the complete script in 2014, the same year Riley made a commitment to himself to do whatever it took to get it to screen. He recalls, "I was like, 'Maybe I won't get the money for it. Maybe it will be shot all on my phone or with my friends or something like that or maybe we'll do it at 'Star Wars' level.' I had no idea."
The Oakland native notes he's had a lot of "different lives," but one particular talent came in handy when he was trying to get "Sorry" made: party promoter.
"If they were a person that went to parties, they're going to your party. That was the same approach I took to raising money for this film," Riley says. " 'Look, all these people are going to be part of it. You should be part of it too.' And from being a performer I know how to sell an idea. I know how to make something entertaining, and so I pitched it in an entertaining way, in a way that hooks people as if they were watching a movie."
Eventually, Riley recruited a cast that not only included Stanfield but Tessa Thompson, Armie Hammer and Steven Yeun. Financing wasn't easy though, and he has no problem admitting that a number of producers made him write a defense of everything he'd written in his very unconventional narrative. And, in hindsight, Riley thinks it was a good exercise.
"It just made me think about it a little bit more," Riley says of his summer release. "It made me look at it in a different light. I mean independent film is all about sometimes cutting out because that's the way it works, that's the vibe. And I didn't want to make the same decisions that everyone [else ends up doing in] independent film. Not that it's bad, but it's a certain thing. It ends up becoming just as formulaic as studio film sometimes. You know?"
As for what's next, Riley is more than ready for his next cinematic endeavor.
"I've been wanting to make movies all of this time," he says. "I started out in film school and I'm not going to tour anymore, instead just doing select shows, so I've got dozens of ideas — 15 of them are great and I'm working on three of them right now."
From the Oscars to the Emmys.
Get the Envelope newsletter for exclusive awards season coverage, behind-the-scenes stories from the Envelope podcast and columnist Glenn Whipp's must-read analysis.
You may occasionally receive promotional content from the Los Angeles Times.