Caleb Landry Jones logs four films in 2017, two of which are earning early awards nods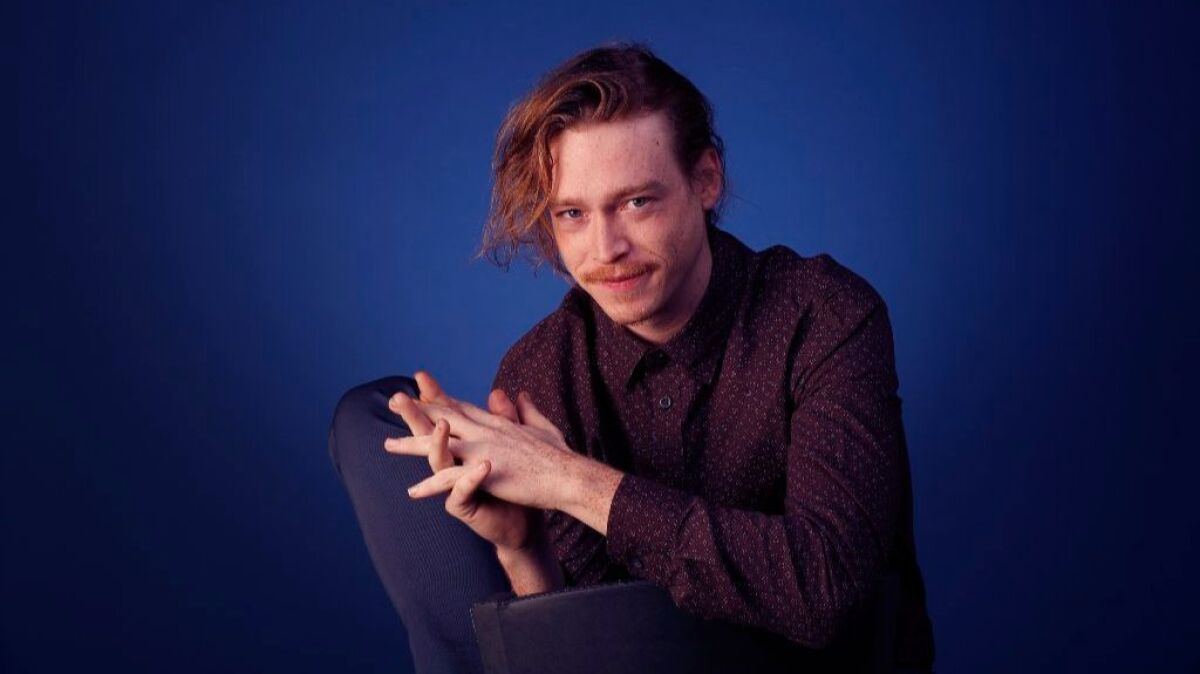 If anyone's looking for this year's indie darling, we've found him. Caleb Landry Jones has been making scenes all year, in "Get Out," "American Made," "Three Billboards Outside Ebbing, Missouri" and "The Florida Project." (He even had a key role as a dirtbag on "Twin Peaks.") With both "Get Out" and "Three Billboards" earning Golden Globes and SAG nominations, he's going to have some table-hopping evenings ahead of him.
The Texas native has had a knack for landing in good films from the start. His first role was Boy on Bike at the end of 2008's Oscar-winner "No Country for Old Men," at age 16. A recurring role on the acclaimed series "Friday Night Lights" followed. By 19, he was living in Los Angeles. Eight years later, he's sitting in the L.A. Times offices discussing his year in film.
For all his wild and creepy roles, Jones is surprisingly soft-spoken; the bright Hawaiian shirt he wears is louder than he is. He seems genuinely surprised by his good fortune.
"I really can't believe I'm a part of one of these movies, much less several," he says. Breaking down the breakouts:
"Get Out" — Jeremy Armitage
Released in February, Jordan Peele's "Get Out" drenched a study of systemic racism with the blood of a horror film, when an African American man (Daniel Kaluuya) goes home to meet his white girlfriend's unsettling family. As bigoted brother Jeremy, Jones is just begging for a horrible end. "I was so proud to be a part of this message," he says. "I was so worried that it was going to be everything I'm against — unnecessary violence."
He put his trust in writer-director Peele. "Jordan is so passionate and excited to see it unfold while it's happening," he says of the director on set. "He's like a little kid in a candy store, he's so jazzed about what's going on, and that makes you feel so special and makes you feel that you can play around even more."
"The Florida Project" — Jack
WATCH: Video Q&A's from this season's hottest contenders »
Willem Dafoe plays Bobby, a motel manager and de facto father to a number of characters living in the margins in Orlando, Fla. But his relationship with his own son Jack is little more than cursory. Jones shot just one or two days on Sean Baker's film, going straight to set as soon as he landed. "They were in the midst of making the movie, which is the best, because it's great to get there and it's already going on," Jones says. The train's already in motion. It's just a matter of hopping on board.
His scenes revolved around helping Bobby out with unpleasant chores at the motel. "Willem, maybe not knowing what kind of actor I was, just told me, 'OK, kid, all we're doing is just moving this ice machine. It's all we're doing.' I think he just wanted to see that I didn't have any big ideas in my head that were going to come out."
"Three Billboards Outside Ebbing, Missouri" — Red Welby
As the young billboard owner roped into a controversial ad campaign by a formidable Frances McDormand, Red is a man in over his head. Jones felt the same way when he arrived on writer-director Martin McDonagh's set. "I felt like I was too young for the part, so I remember trying to talk a little lower and trying to mimic Martin a little bit."
On his first day, he had to play Red's last scene, which had the actor running scared — and for which he's grateful. "It's always good for that first day of being on set to be thrown into the water without a lifeboat. You've really got to get in there and get messy and make mistakes, like Miss Frizzle says in Magic School Bus." His relief with the outcome is still palpable. "Martin was happy with our work that day, and that put the ball rolling for the rest of it, and gave me confidence to keep going."
"American Made" — JB
In the Tom Cruise film about drugs, politics and the American Way, Jones plays yet another brother, this time a true-blue idiot who messes with the wrong cartel. Jones drove from L.A. to Mena, Ark., where the film is supposed to take place, but once he learned it was a dry county, "I kept going," to the Georgia set, he says, laughing. He listened to '80s hair metal — for the first time — to get into JB's head-banging head space. "This music helped, because then I'd get there with my shirt off and I'd feel all whoo-hoo! And that was great for getting me going." And he's now a fan of Alice Cooper.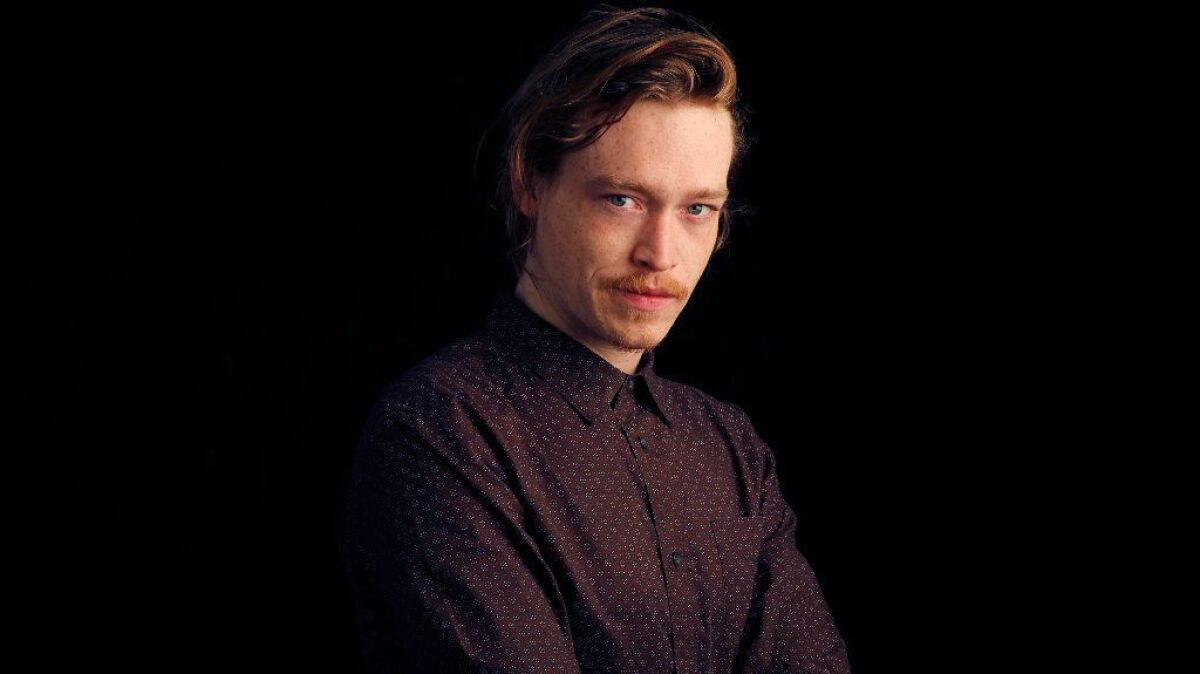 From the Oscars to the Emmys.
Get the Envelope newsletter for exclusive awards season coverage, behind-the-scenes stories from the Envelope podcast and columnist Glenn Whipp's must-read analysis.
You may occasionally receive promotional content from the Los Angeles Times.