Fashioning the couture costumes of 'Phantom Thread'
Costume designer Mark Bridges earned his third Oscar nomination last month for his work on "Phantom Thread," the Paul Thomas Anderson film that explores the strict and intricate dynamics of a 1950s couture fashion house and its inhabitants.
Star Daniel Day-Lewis, who plays obsessive fashion designer Reynolds Woodcock, learned dressmaking and also joined Bridges and Anderson on research forays, including a fortuitous one to London's Victoria and Albert Museum.
Vicky Krieps stars as Alma, the perfectly proportioned muse who throws the House of Woodcock off balance. Order is restored by Lesley Manville, who earned her first Academy Award nomination for her role as steely, savvy sister Cyril Woodcock.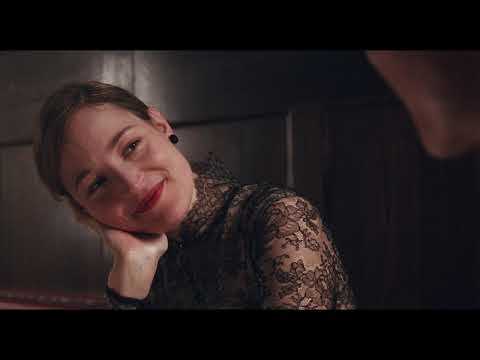 Costume designer Mark Bridges discusses the elaborate fashion designs of Paul Thomas Anderson's Oscar-nominated "Phantom Thread."
WATCH: Video Q&A's from this season's hottest contenders »
To shape his story, Anderson immersed himself in the history of Christian Dior, Cristóbal Balenciaga, Charles James and lesser-known British designers Hardy Amies, Digby Morton, Michael Donéllan and Norman Hartnell, and studied their effect on Hollywood's golden age.
Here, Bridges takes us into the inner seams of the couture designs and the film's process.
What did you learn about clothing construction during the research into 1950s English couture?
We were so lucky to be able to go and carefully touch real couture garments at the Victoria and Albert. We were able to really see how the handwork was done. Most of the time, the construction is simple until you get to Balenciaga, which practically needs to come with an instruction booklet. I was inspired by some Balenciaga embroidery that we used on Alma's first plum and brown dress. We did a similar version where we trapped sequins under the embroidery for a really subtle glitter.
Of the 50 costumes you made, which is your favorite and why?
I think my favorite is the special dress made with the 17th century lace. Daniel chose the color of satin, that beautiful lavender. As far as the design, it feels vaguely of the Renaissance, but it is a shape we've seen in the '50s. That lace has a funny story. It also was going to be a prop. We had to shoot it as a piece of yardage when he's showing it to Alma, then take it away and schedule accordingly to make it a garment. We moved to the Cotswolds to start shooting and suddenly the piece of lace had gone missing. We even put on the call sheet that if anybody sees a box of lace, let us know. About four days later, Lesley Manville said, 'You know there is a box in my dressing room.' It was in that box.
You found surprises in a lot of places, including the museum, where volunteer docents Sue Clarke and Joan Brown guided you through some of the collection. How did they end up playing the head seamstresses, Nana and Biddy?
Paul met them and talked to them for about 20 minutes and said, 'You're going to be in my movie.' We would often be rehearsing a scene, such as in a salon with a client, and Paul would turn to them and ask, 'What is the protocol for this? And who would do this?' They would be there to advise. It was great to have them around. You watch them and you can see that they so know what they are doing.
Did you use couture techniques to make the costumes?
We were able to do the real couture process of making the muslin toile to figure out the cut and style lines — important for these rare, expensive fabrics. Then we would redo the pattern and put it into the real fabric. We were making essentially custom clothes. The models in the fashion show scene had all of their clothes made for their measurements. It wasn't, "Oh, get somebody who is a 6."
Daniel Day-Lewis comes across as elegant and exacting in his rich woolens and perfect suits. What were the sources?
Being a man of a certain position at that time, he would have had his clothes made at Savile Row. Daniel requested that we make them at Anderson & Sheppard. They still basically make the soft suit they've always made, but we had them adjust the trousers for a period look. They also have an interesting history with Hollywood. Fred Astaire and Gary Cooper used to have things made there.
In the film, Woodcock often leaves messages embroidered into the linings of his creations. Did you leave any secret messages sewn or written into the garments you made?
I didn't. I like my clothes to be free and I like them to be free of my energy. That outer skin is for that actor to give the spirit to. My work is done as soon as they put it on and it's pleasing to Paul and me and it works for the scene. I wouldn't impose any of my wishes on it other than externally being the best that they can be.
From the Oscars to the Emmys.
Get the Envelope newsletter for exclusive awards season coverage, behind-the-scenes stories from the Envelope podcast and columnist Glenn Whipp's must-read analysis.
You may occasionally receive promotional content from the Los Angeles Times.