Kenneth Branagh steps out from behind the camera and back into the spotlight
For a man who once earned an Academy Award nomination for playing the title role in "Henry V," it's somewhat startling to realize that Kenneth Branagh has spent most of the past decade behind the camera rather than in front of it. Then again, when you have hits such as "Thor" and "Cinderella" on your directing résumé, perhaps you naturally focus on that aspect of your career.
Over the past year, however, Branagh has allowed his impressive acting skills back into the spotlight in both Christopher Nolan's "Dunkirk" and as the iconic detective Hercule Poirot in "Murder on the Orient Express," which he helmed himself.
Sitting in the Hollywood Roosevelt Hotel only a few days after "Murder's" surprisingly potent U.S. debut, Branagh picks up his tea and teases a slight smile.
"Sometimes people describe the way certain actors take a curtain call," Branagh says of his recent good fortune. "I am surprised and delighted."
As a member of Nolan's large acting ensemble in "Dunkirk," Branagh found himself on the front lines of the British Navy's efforts to evacuate over 300,000 soldiers stranded on the French coastline during WWII. His character, Cmdr. Bolton, is a composite of a number of naval officers who would have been on the scene, but Branagh soon learned that as a sort of "harbor master" they were directly responsible for the lives of these young soldiers under fire from the invading Nazi forces.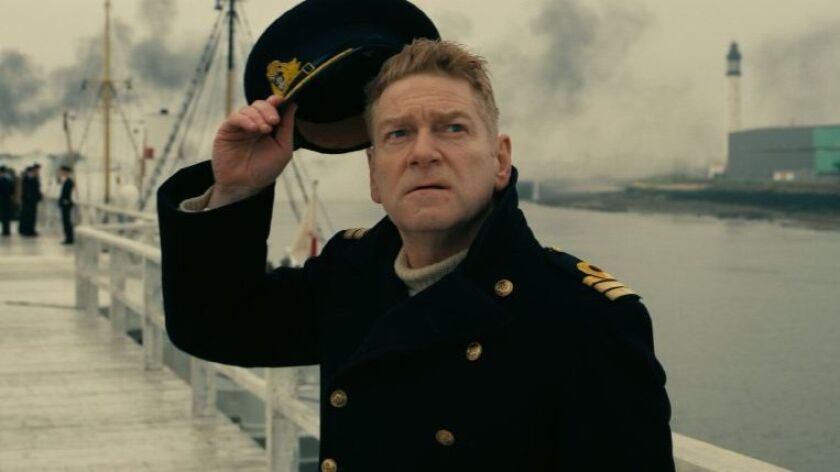 "Their job was to stay there and manage the logistics, often chaotic, hectic and sometimes potentially violent and dangerous as they were both under fire and with limited spaces," Branagh says. "The fight to get on the ships was not necessarily as orderly as you might imagine — for all the obvious reasons."
Nolan's screenplay does not allow for significant backstory for any of the film's characters. It's very much a "less is more scenario," and that meant Branagh knew he'd have to communicate more character depth to the audience through his performance. They would have to sense a gravity to Bolton's manner and insinuate that he'd experienced the heartache of warfare before. For his own research, Branagh referred to the poetry and novels of World War I knowing that given Bolton's age, he would have served during that conflict.
"As a military man, a naval man, he would have been [part of] the war to end all wars where 6 million were lost, a generation of kids," Branagh says. "And to see that laid out on the beach before him, potentially repeating itself in a major fashion was something you wanted the audience to feel. He seemed like the epitome of the more mature form of Britishness."
Obviously, having a celebrated actor to direct is one thing, but having a celebrated actor who is also a director and screenwriter to direct is another. A rare Oscar nominee for all three capacities, Branagh acknowledges he can bring a different perspective to the set.
"I think you'd genuinely ask any director I've worked with [and they'd say having been in their position] you end up being more pliable, more ready," Branagh says of his work in front of the camera. "You know what is useful to bring to base camp, which is readiness in whatever form that takes. So, if it's to be ready to wait forever while they make up their mind or ready to be able to go straight away. Any of the above."
WATCH: Video Q&A's from this season's hottest contenders »
Branagh says he's thrilled by the global reception for "Orient Express" (over $220 million globally to date) and it seems inevitable that the "Death on the Nile" installment teased during the film's finale will eventually come to pass. But he's also encouraged that his work with Nolan has made other filmmakers reconsider his acting talents.
"I'm really thrilled," he says, that "Dunkirk" seems to have laid to rest any concerns over his value as an actor. And to let directors "know that A) I'm interested, and B) if Chris Nolan thinks it's OK to direct somebody like me then maybe that's a good thing."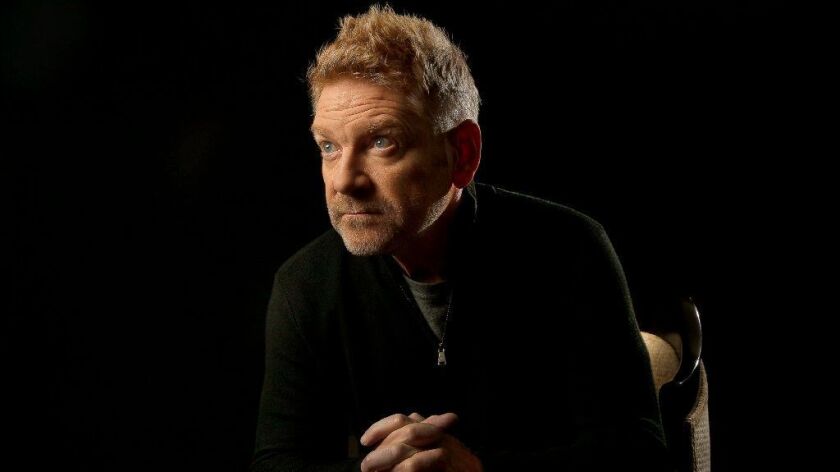 ---
From the Emmys to the Oscars.
Get our revamped Envelope newsletter for exclusive awards season coverage, behind-the-scenes insights and columnist Glenn Whipp's commentary.
You may occasionally receive promotional content from the Los Angeles Times.