Is 'Shape of Water' this year's 'Return of the King'? Looking to the past to predict the Oscars
The best picture nominations are in, telling tales from history books and from imagination, from the angry to the hopeful, with coming-of-age scenarios, horror hybrids and dives into World War II. But which has the right formula to take home Oscar gold? In a way, each of them. Let's take a look at them in the light of history. Academy award history, that is. Here are this year's nine nominees, compared to past Oscar winners similar in nature.
"Darkest Hour" / "The King's Speech"
Movies about great men in times of crisis are always popular, from the winning "Lawrence of Arabia" (1962) to "Patton" (1970). But "The King's Speech" (2010) is a particular match, not just for the overlapping time frame and characters but also for the reliance on soaring oration to galvanize a nation.
"Dunkirk" / "All Quiet on the Western Front"
WATCH: Video Q&A's from this season's hottest contenders »
Movies about great countries in times of war are likewise perennial awards bait, going all the way back to "All Quiet on the Western Front" (1929/1930). That film addressed a different era, but it strove for a realistic and harrowing account of war — for its time, a radical move — much like Christopher Nolan's immersive story.
"Call Me by Your Name" / "Out of Africa"
Here's a coming-of-age story that we don't see every year, or any year. The only previous Oscar-winning film with an openly gay love story (we're looking at you, "Lawrence of Arabia") is last year's victor, "Moonlight," whose hard-fought tale is about as far from the easy languor of "Call Me's" Italian countryside as possible. So we have to strike out a bit, to 1985's "Out of Africa," for an exotic locale, a romance as surprising and adventurous as the characters involved, and heartbreak that feels endless and beautiful.
"Get Out" / Take your pick
Writer-director Jordan Peele's film defies neat classification, so a mash-up is called for. The last time a horror movie won was "The Silence of the Lambs" (1991). In our book, Bradley Whitford's paterfamilias is no less repugnant than Anthony Hopkins' Hannibal. For the clear-eyed stare-down of racism in a small town, add 1967's "In the Heat of the Night." The examination of slavery may have been more explicit in "12 Years a Slave" (2013), but "Get Out's" body-snatching offers a terrifying metaphor of its lasting toll.
"Lady Bird" / "Terms of Endearment"
Coming-of-age stories are nothing new to the Academy Awards. Unless the hero is a heroine, in which case they're a bit thinner on the ground. But for a mother-daughter story with fireworks as potent as the ones between Saoirse Ronan and Laurie Metcalf, one need tune only into 1983's "Terms of Endearment."
"Phantom Thread" / "Rebecca"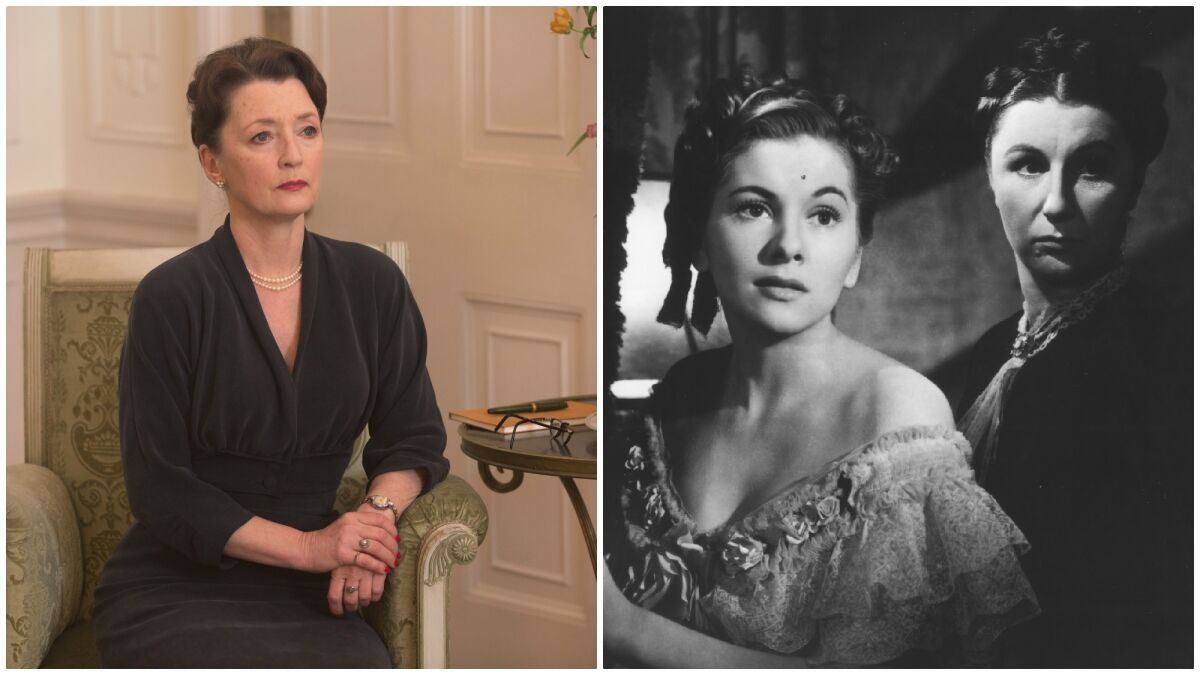 This one comes courtesy of "Phantom" writer-director Paul Thomas Anderson himself. In interviews, he has repeatedly mentioned finding inspiration in gothic romances such as 1940's "Rebecca."
"The Post" / "Spotlight"
"All the President's Men" also dealt with political wrongdoing and attacks on the press from the White House, but it was only a nominee in 1977, so that won't do. But 2015's "Spotlight" won the Oscar for its celebration of the unglamorous sleuthing that great reportage requires. Both films focus on institutionalized and hidden abuses of power, and the people who worked to expose them, despite the fiercest opposition.
"The Shape of Water" / "The Lord of the Rings: The Return of the King"
This would have been a whole lot easier if "ET the Extra-Terrestrial" had won in 1983. "Shape" likewise elides easy categories. When does the monster ever get the girl? When does the lead ever get to breathe underwater? It's a stretch, but 2003's "The Lord of the Rings: The Return of the King" likewise uses magic, fantasy and some CGI to tell the eternal story of love and devotion winning over the forces of evil and ignorance. Here too, heroism doesn't come in a standard package.
"Three Billboards Outside Ebbing, Missouri" / "No Country for Old Men"
For a bleak story full of rage and humor to burn, and a lead as tough as leather, there's "No Country for Old Men" (2007). Javier Bardem's sociopathic Anton Chigurh wouldn't be out of place in Ebbing.
---
Get our L.A. Goes Out newsletter, with the week's best events, to help you explore and experience our city.
You may occasionally receive promotional content from the Los Angeles Times.